IGTV for Businesses - A Beginner's Guide for 2018!
Businesses are being hit by a massive wave of opportunity (whether they realise it or not!). In fact, we're all standing in the wake of something huge and exciting!
The latest milestone in the Online Space is Instagram's brand new vertical video platform called Instagram Television or IGTV.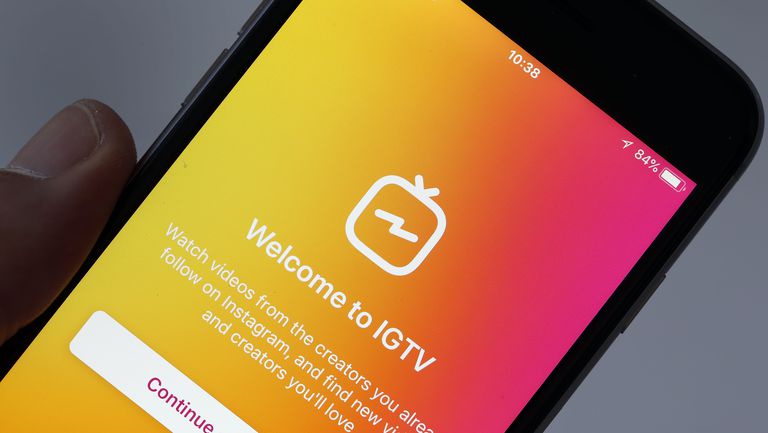 Earlier, Instagram users could upload horizontal videos upto just 60 seconds while the Stories were capped at 15 seconds. This really limited the scope of marketing on a platform visited by 1 billion smartphone users every month.
Now, with IGTV, any business can start its exclusive channel and upload vertical videos that are even upto an hour long.
So basically, the traditional television era is concluding formally with the advent of IGTV.
If you ask us, this was long overdue.
Remember when Snapchat successfully led the vertical video wave in 2011 proving its deep understanding of consumer behaviour?!
Numerous businesses benefited from the platform and so many successful campaign stories started surfacing on the internet.
One such example is of the auto-manufacturers Audi. During the 2016 Superbowl, they partnered with the satirical news site 'The Onion' to bring viewers "all the news that isn't football".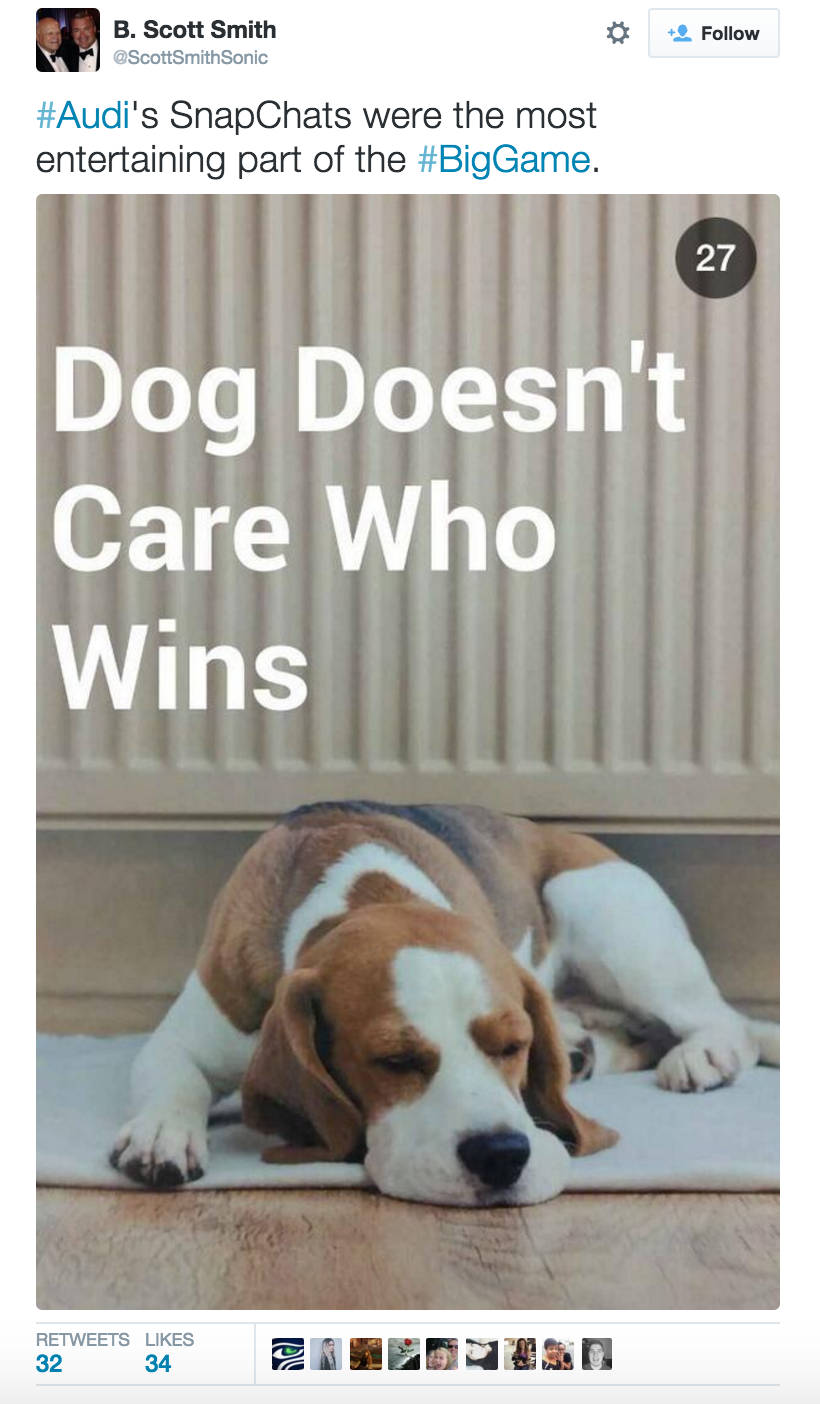 By the end of this real-time social campaign, Audi had racked up more than 100,000 total views and 37 million total impressions.
Even World Wildlife Fund in 2014, premiered its #LastSelfie campaign on Snapchat to draw awareness to the many endangered species featuring selfies of different animals with the quote "Don't let this be my #LastSelfie."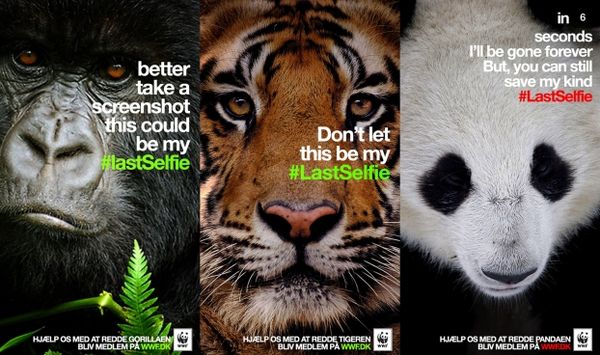 The highly emotional campaign connected with 120 million Snapchat users, and the organization met its monthly donation target in only three days.
It is being said that the number of smartphone users worldwide is projected to reach a whopping 2.87 billion by the year 2020!
We knew that the future belonged to videos that were smartphone friendly.
We believed in its potential so much that we even came up with our own Vertical Video Maker sometime back!
And we made sure to highlight it on our blog!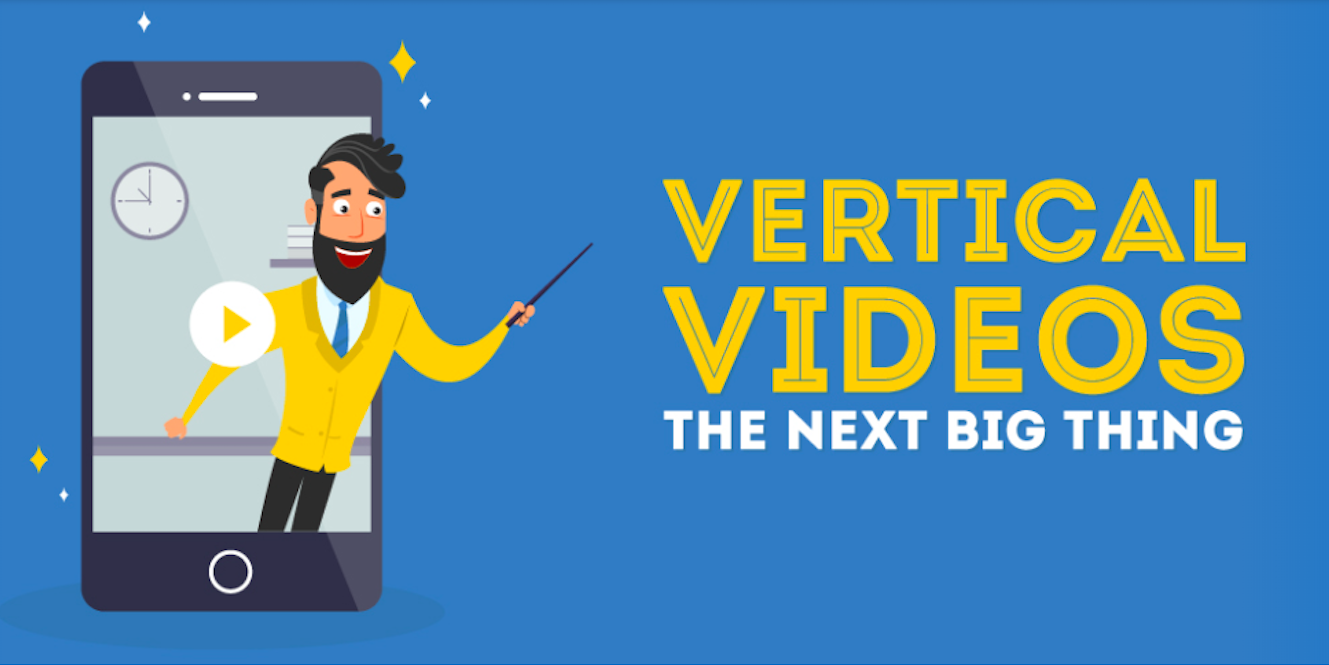 We even did our own experiment to see how Vertical videos performed as Ads on Facebook. The results were simply striking!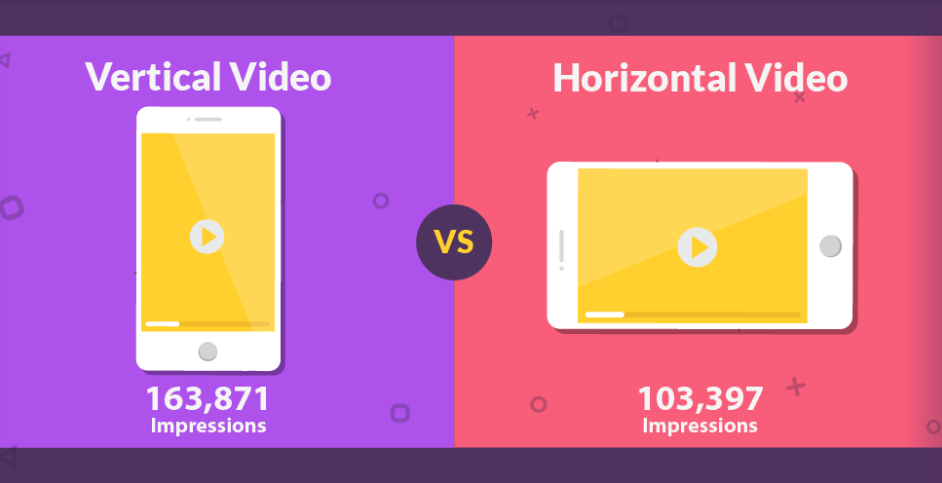 But being a little ahead of time, we received mixed views! There were some people who trashed our ideas.

But we also came across people who thought that this was going to be the next big social media revolution.

First Television stole the crowd from Cinemas, then PCs took over televisions. And now smartphones are turning eyes away from even the PCs.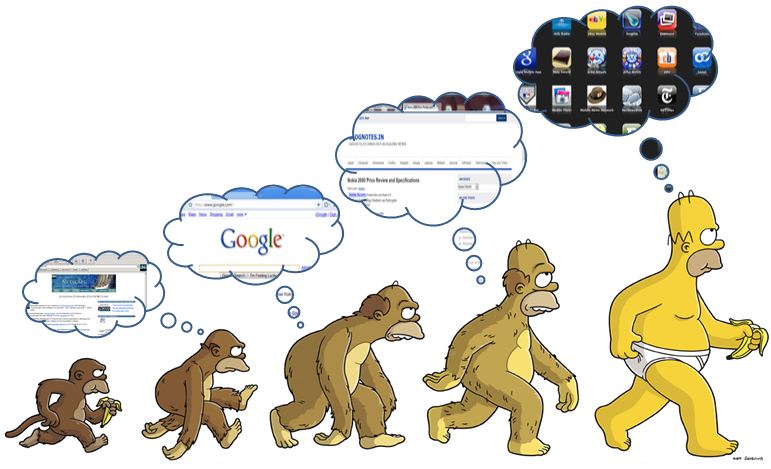 With everything slowly shifting towards portability, there just might come a time, when the only advocates of PC's left will be gamers!
At this astonishing time, IGTV has stepped in to become the Youtube of the smartphone generation!
This phenomenal move by Instagram's CEO, Kevin Systrom is about to take Mobile Marketing to a whole new level. The market loved the potential of this platform so much that Facebook's stocks soared by 2.7% on the launch day.
It's only a matter of time before this thing explodes.
Though some brands have realized the potential of this huge platform, most businesses still haven't even started a channel for themselves on IGTV.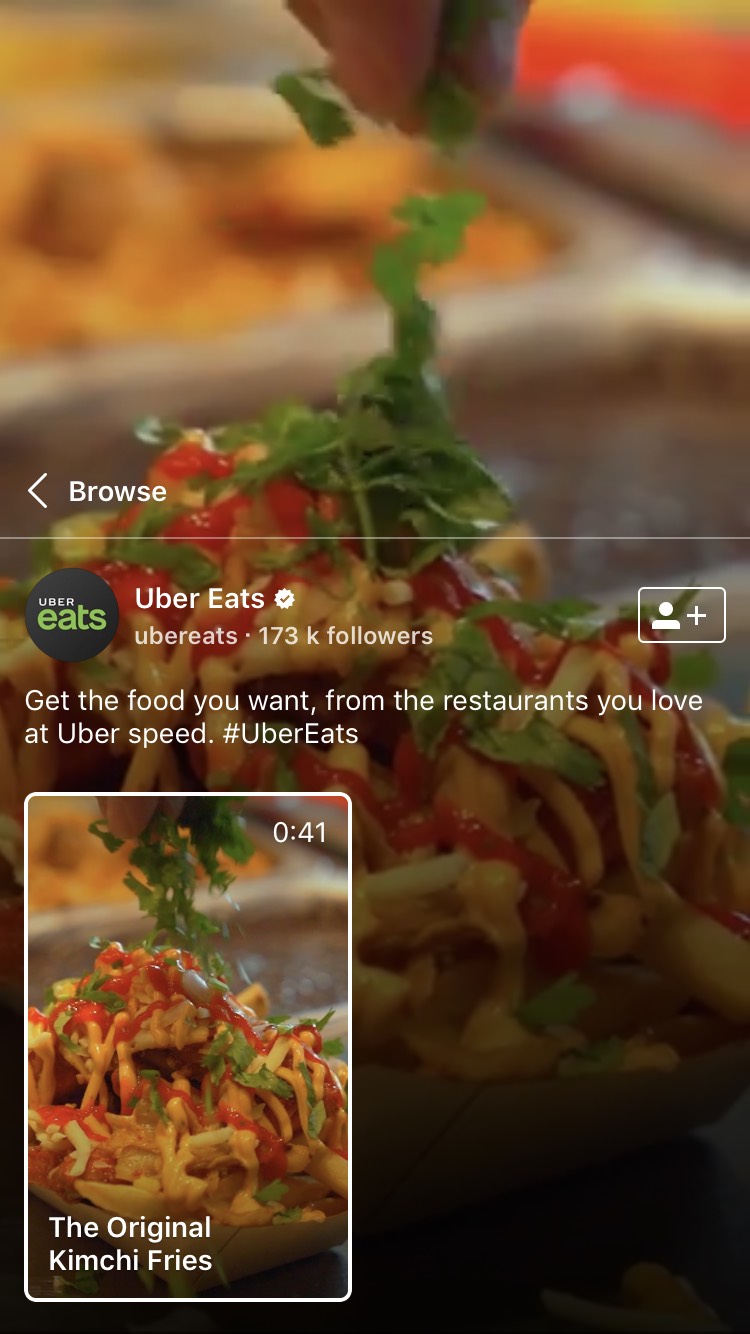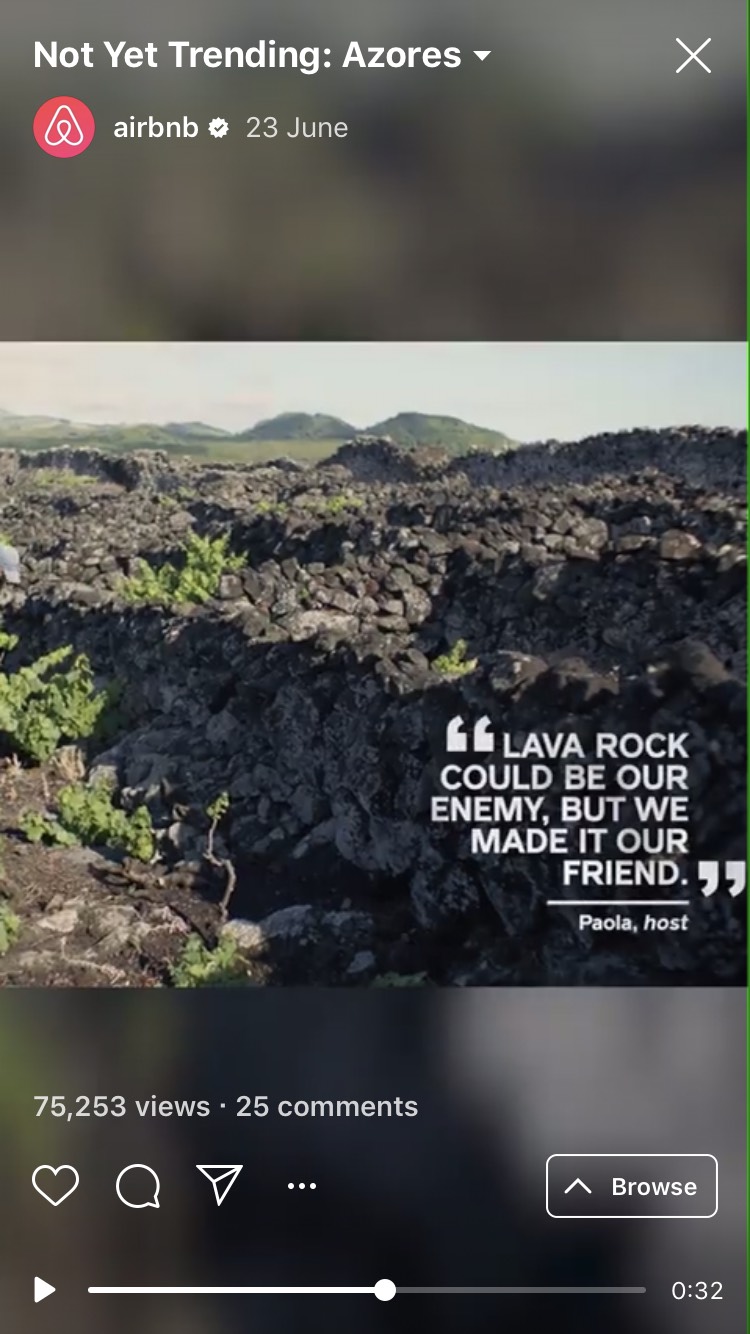 For those businesses who are yet to try the new Instagram, here's a comprehensive walkthrough of the latest and greatest.
A Comprehensive Guide to IGTV
The IGTV section displays full screen, vertical videos that can go on for as long as an hour. These can be accessed by tapping on the new TV icon at the top right corner of the app next to the inbox icon.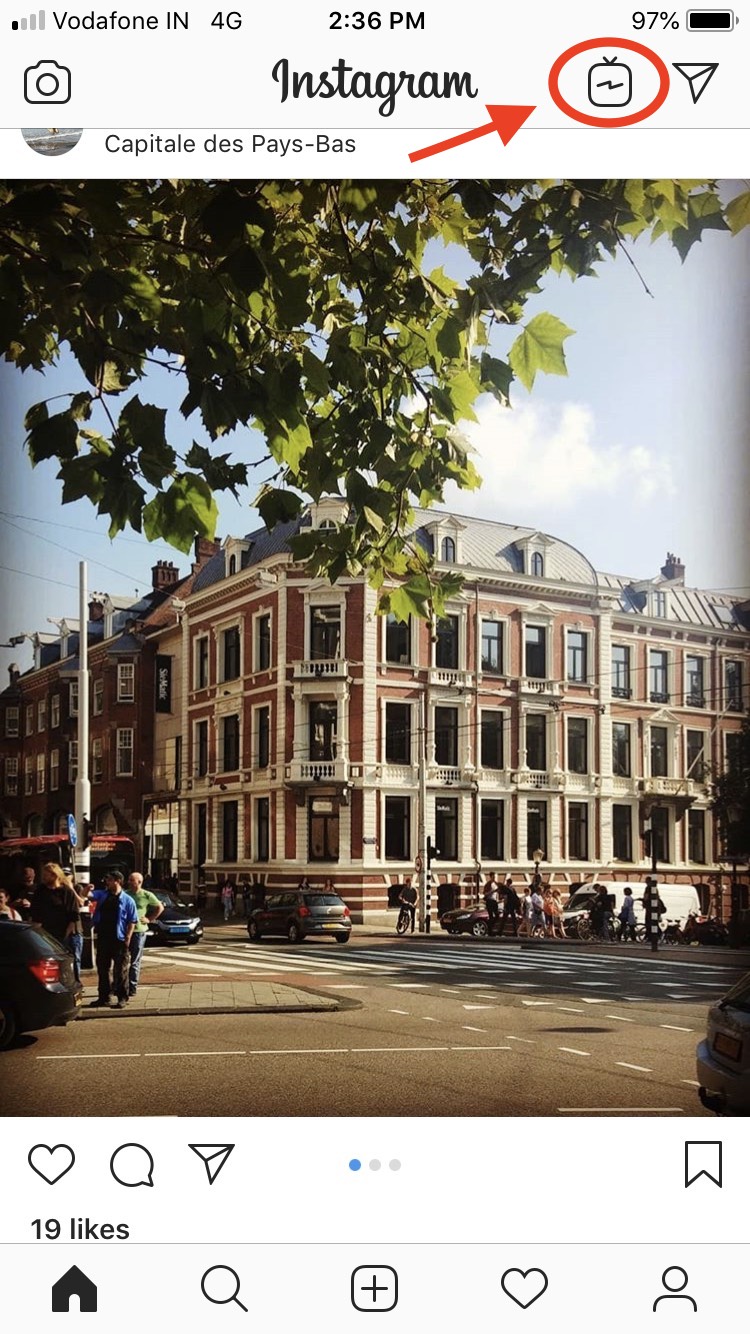 There is also a separate standalone IGTV application, which is available both on iOS and Android.
Here's How IGTV Looks, Once You're Inside!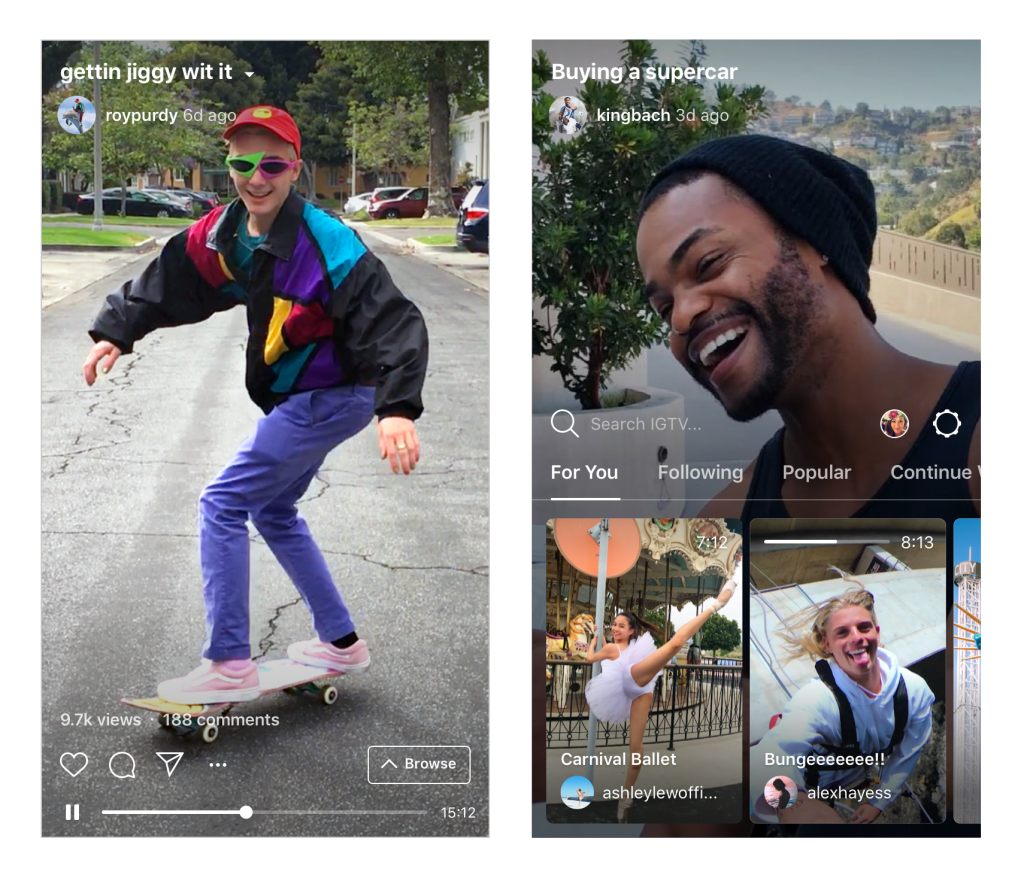 By default, a vertical video posted by one of the people you follow starts to play.
With minimal navigation, you can jump between the different sections "For You", "Following", "Popular" and "Continue Watching" to watch the videos you like.
It is also extremely simple to create a channel and any business can make one.
All you have to do is, go to Settings and click on 'Create Channel'.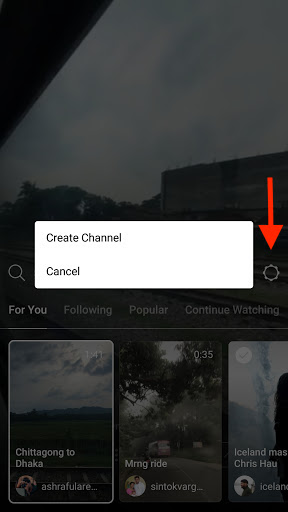 Now that you have a channel, you can upload any no. of videos from your smartphone's video library.
The videos you post on your IGTV channel can be upto 10 minutes long. (However, if you have more than 10K followers, you can upload videos that are upto an hour long. These videos can however be uploaded only from a PC)
If you want to Upload a Video right away, this is how it'll look.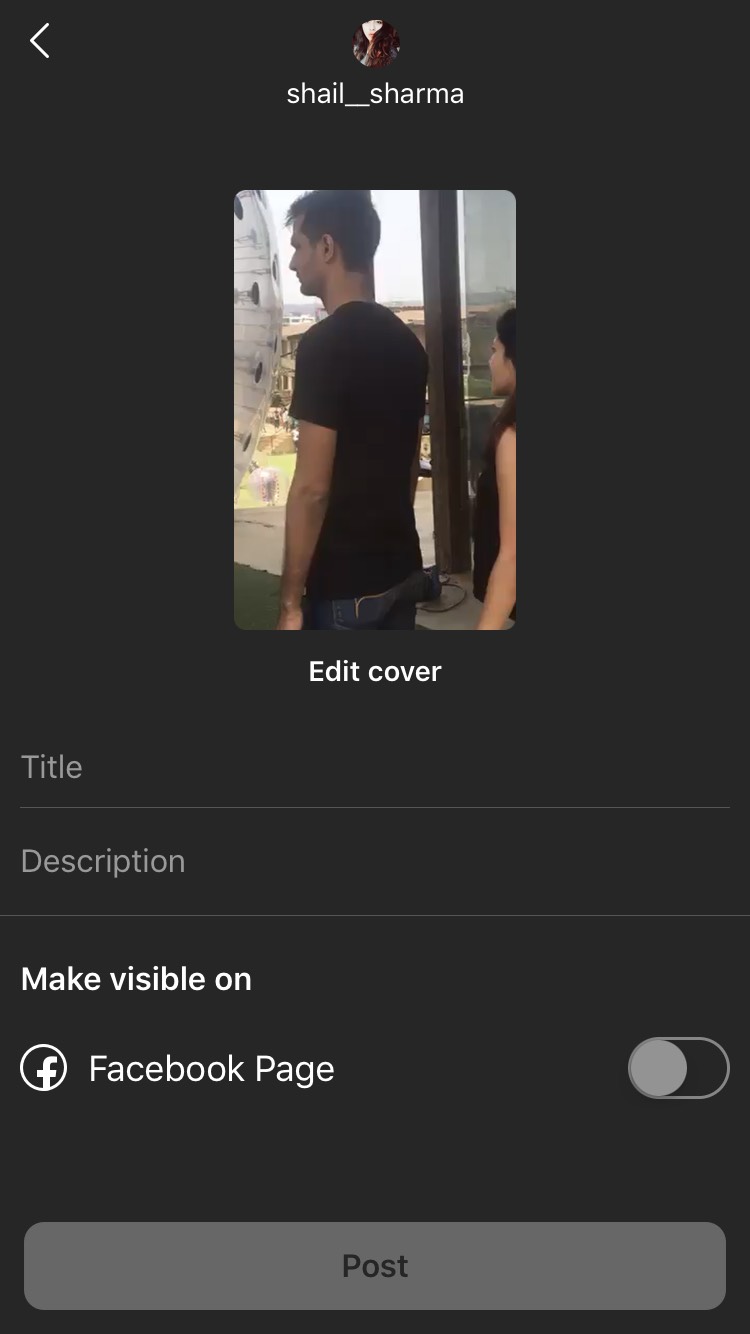 You can edit the cover of your video with a custom thumbnail, add a title and a description.
You can also link it to your Facebook business page.
Once all that's done, simply tap on 'Post'. It is really that easy!
Being strong advocates of the Vertical Video Era, we want to help you rule your mobile marketing game!
So here are 4 Quick and Easy IGTV Video Ideas to Get you Started.
Have a look!
1. Start Vlogging
With over a third of the world's population now owning a smartphone, coupled with the increasing user base of Instagram, IGTV can do wonders to the reach your content can now get!
As a business owner, what can one do to improve both their brand's identity as well as their own?
You can start by documenting your daily life, compile the exciting parts into snackable videos for IGTV.
This way you can get closer to your audience and become a part of their lives without them even realising it!
This gets you closer to your audience and you become a part of their lives without them even realising it!
Famous Vloggers like Eva Gutowski and Michelle Phan have already started to ace their Vlogging Game on this brand new platform.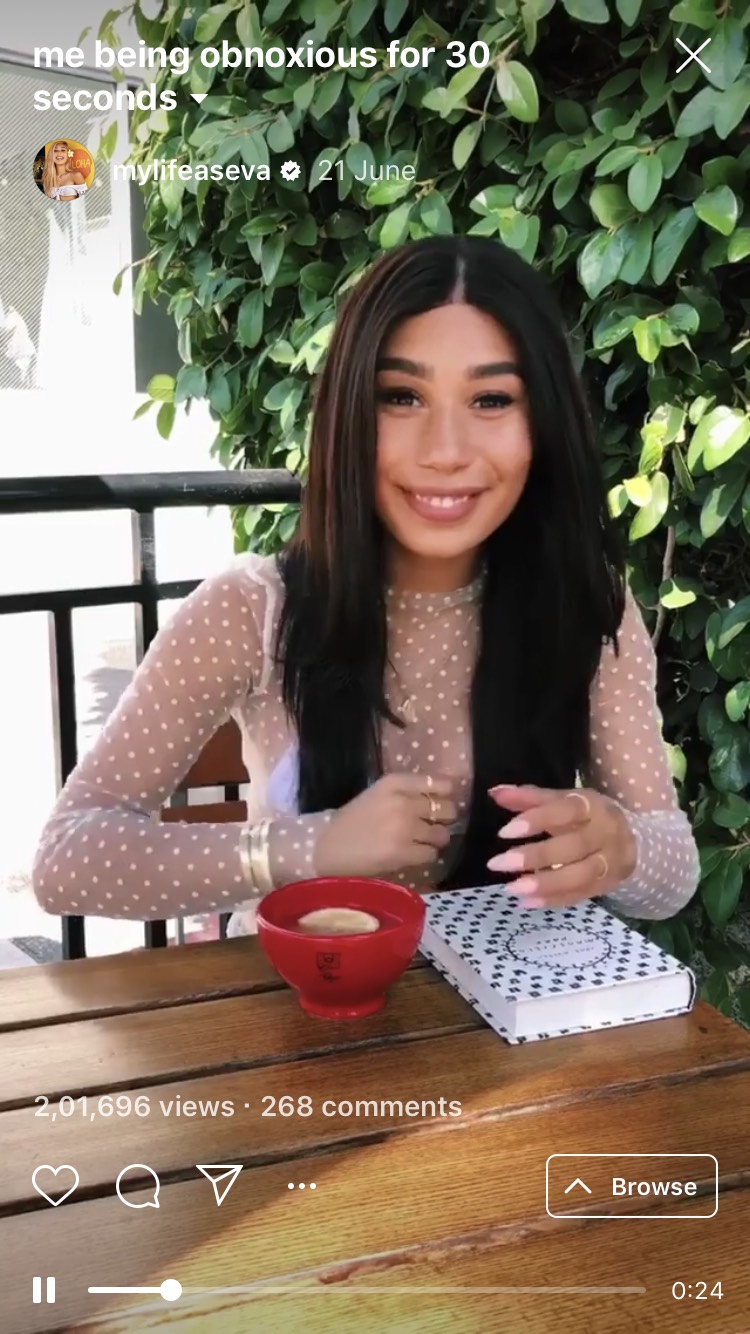 Did you notice the no. of views Eva already has by now on her vlogs?!
Remember to make your vlogs so interesting, your users start looking forward to it, week after week! This will make them keep coming back, thus boosting engagement!
2. Behind-the-scenes
Look at this as an opportunity to make millennials your brand loyalists by giving them regular doses of interesting content about you. If you ask us, brand engagement couldn't have gotten easier.
Here are some video content ideas to make your viewers get attached to your brand:
Refreshing office tours
The story of the company or team behind the brand
Capture company's special events (social events/ industry events/ speaking events)
Behind-the-scenes clip of what goes into making a product
Interviews with experts within your organisation
Here are 2 great brand engagement examples from Louis Vuitton's exclusive IGTV channel.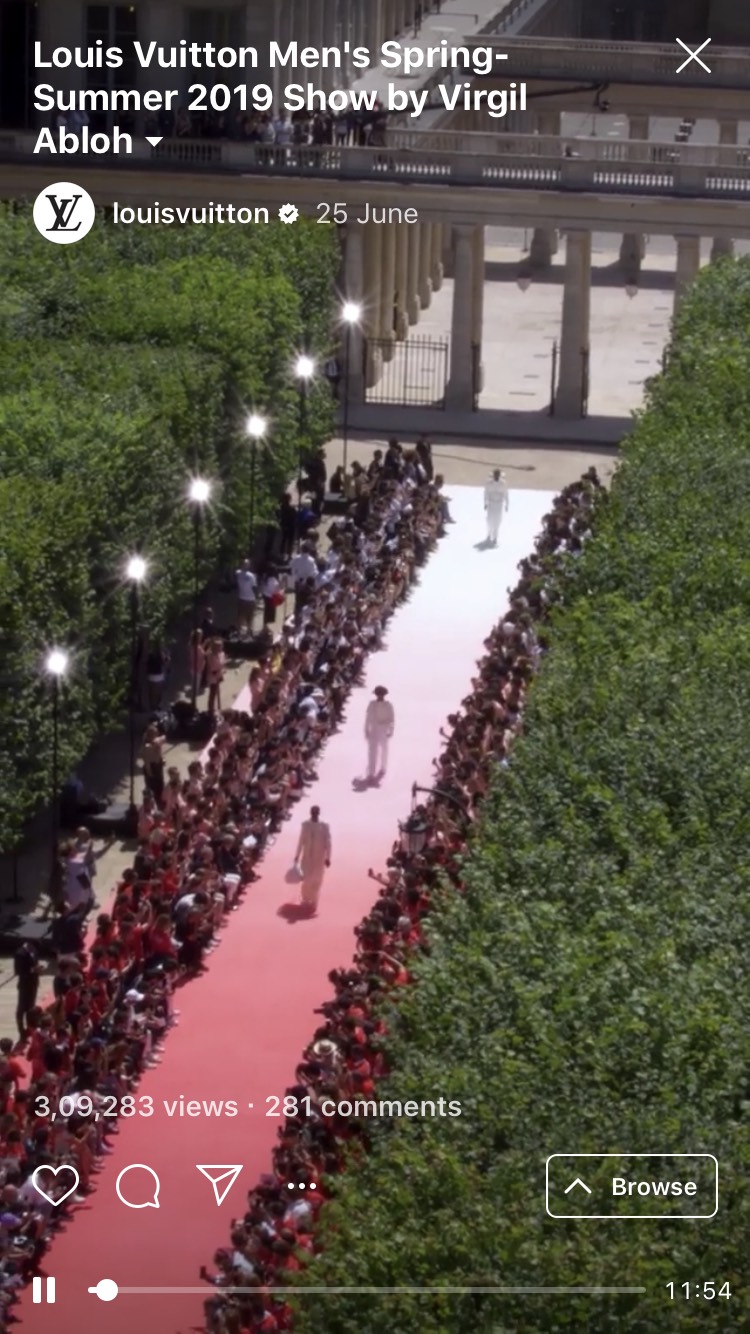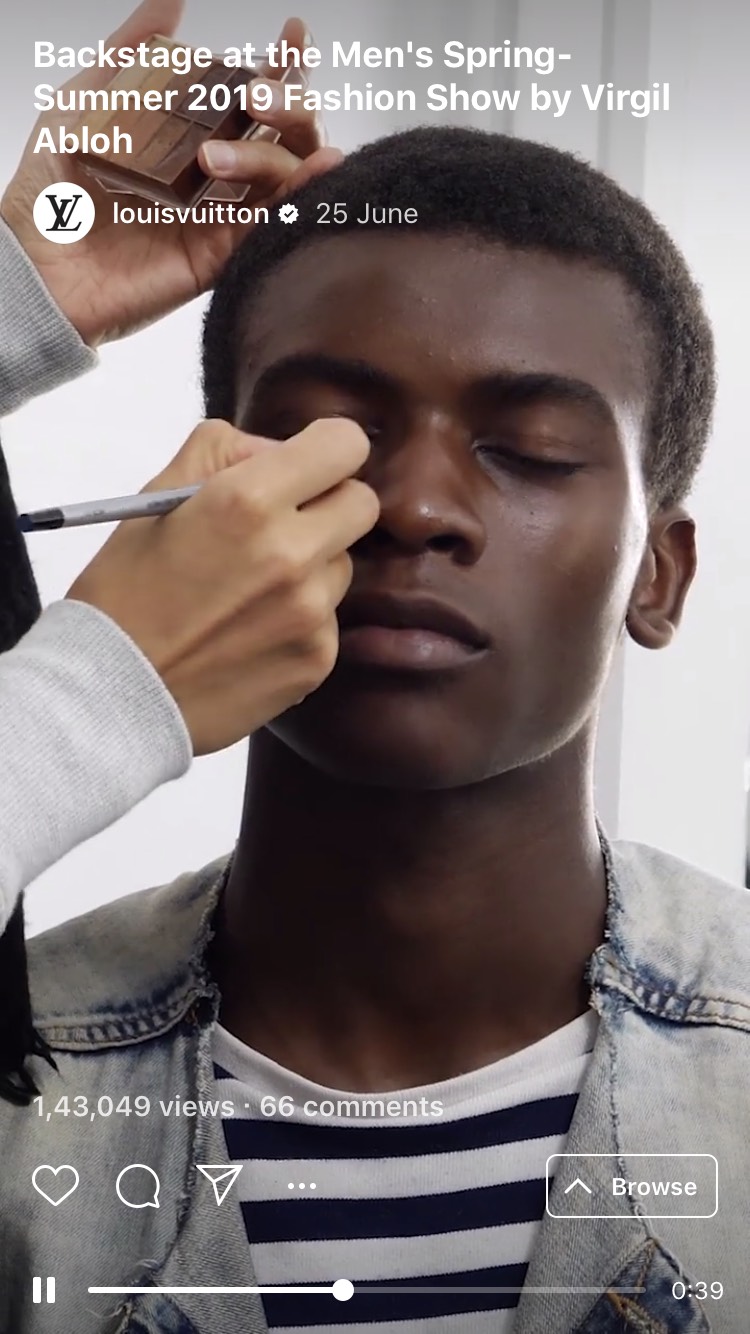 3. Influencer Marketing
IGTV will soon have a lot of channels belonging to creators including some social media celebs like Lele Pons (25 million followers), who in fact gave a preview of her IGTV cooking show at the event.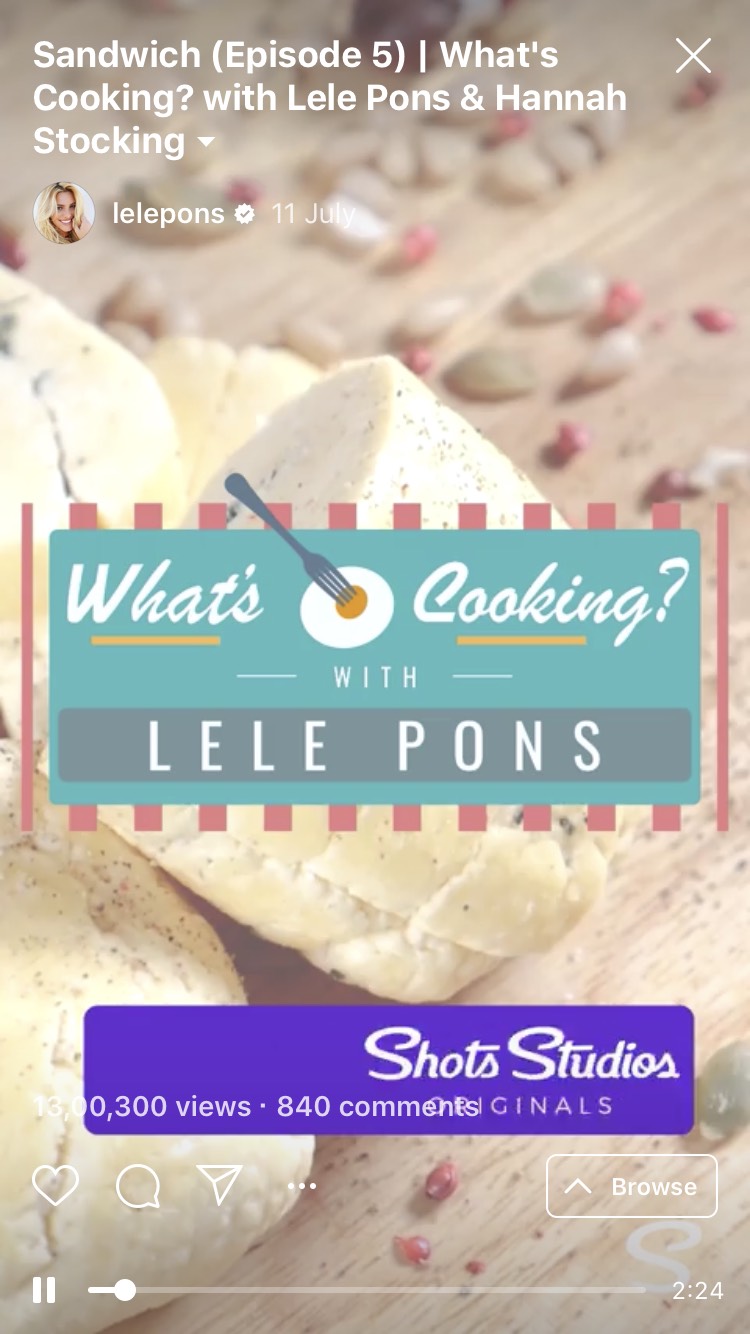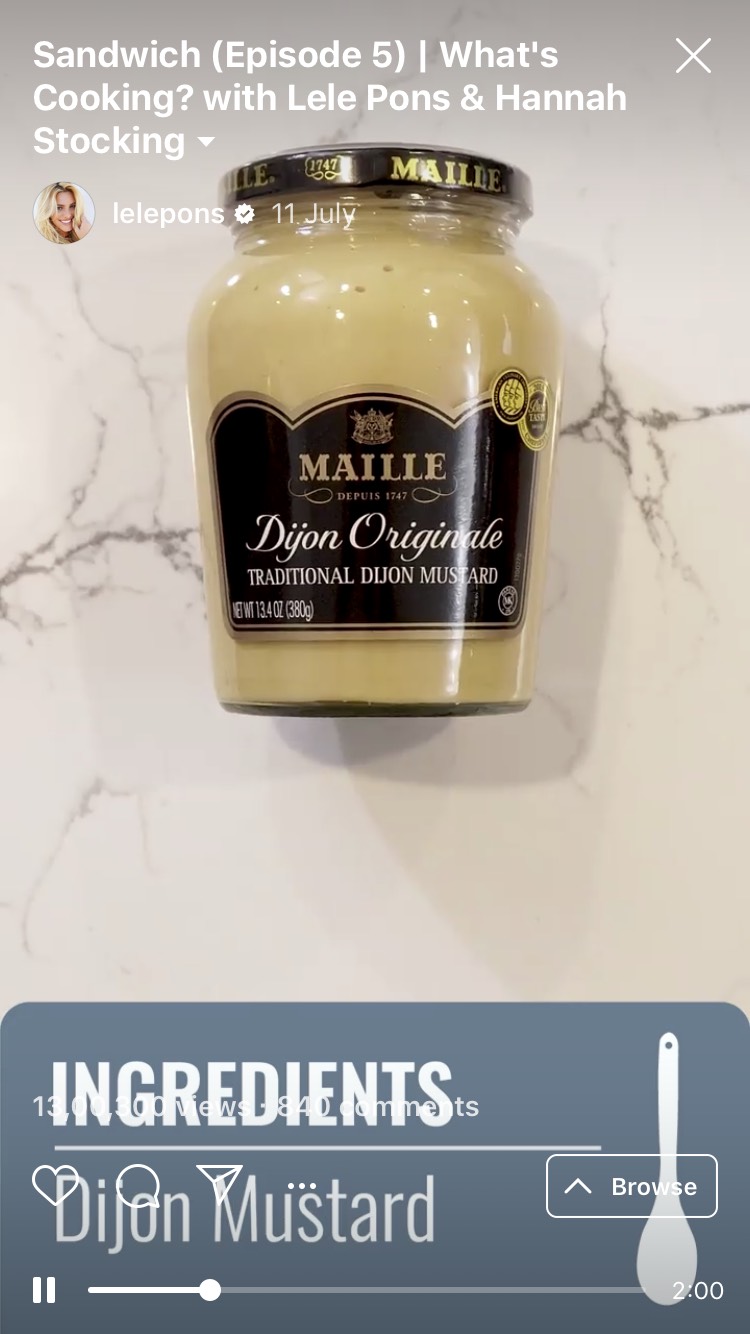 The IGTV launch event marked the presence of a lot of other Instagram stars like Susie Shu (115,000 followers), Katie Austin (133,000 followers), Bryce Xavier (286,000 followers), Lauren Godwin (550,000 followers) and Lauren Riihimaki (4.2 million followers).
Just like these stars, IGTV might bring many new creators to fame and convert them into influencers. Basically, the latest feature is about to become the new face of influencer market. It is also going to attract thought leaders from other social media platforms.
And you can turn the tide in your favour by paying famous creators and influencers for publishing sponsored IGTV content exclusively for your business. In fact, Instagram's parent company, Facebook has recently launched Brand Collabs Manager to help creators land with sponsorships and partnership deals from brands.
4. Repurpose your Content
Lastly, the best way to get cracking ASAP is by repurposing your old content to suit IGTV. This way you can establish yourself early in the game.
One great working example of this tactic is the world-famous influencer and businessman Gary Vee's exclusive IGTV channel.
It flawlessly features some of the content from his famous 'DailyVee' episodes.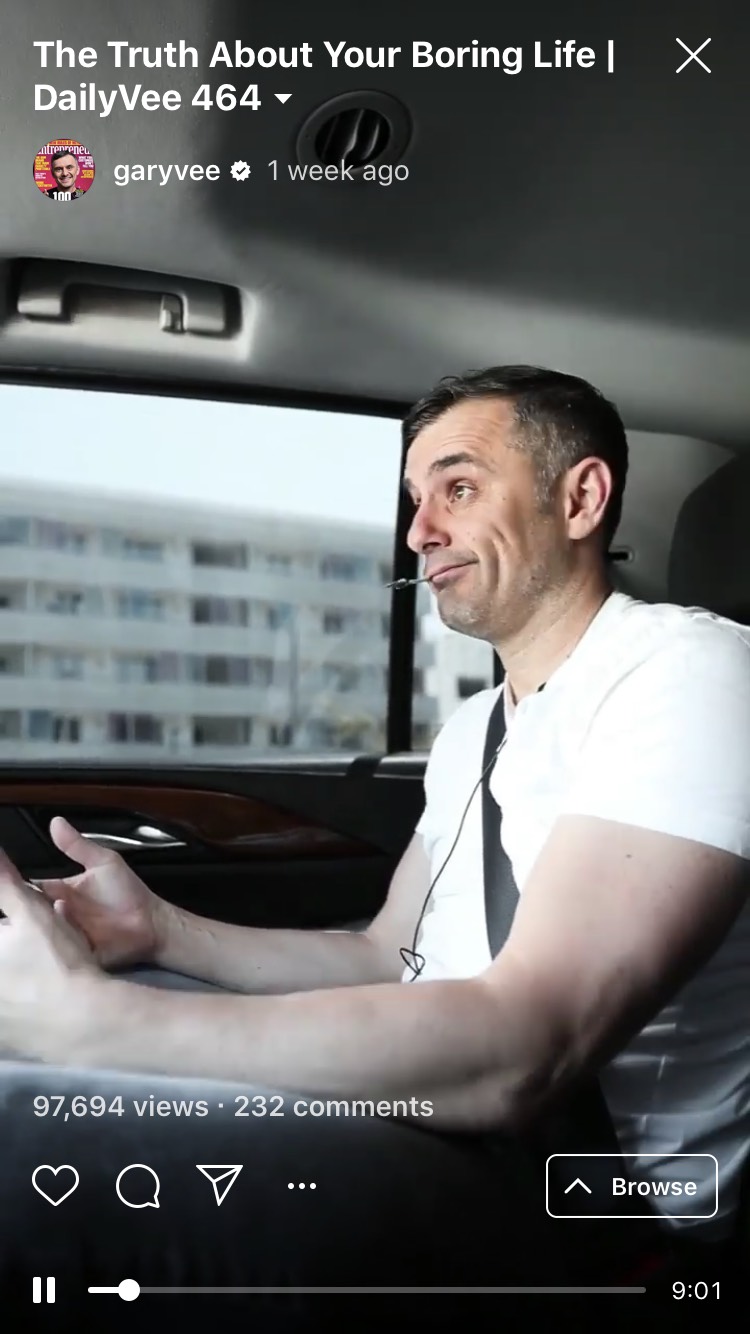 A lot of brands like Coca Cola, Nestle, Walmart etc. have adopted the same strategy to become early bloomers on the latest marketing platform.
IGTV can be your Cue to Dazzle ⭐
Even if your business's marketing game hasn't been so strong till now, IGTV might really help bring the ball in your court.
Instagram has brought a whole new way to get closer to your fans and engage with the community. We've only begun to imagine what it can become.
And the best part is, that with Animaker's Vertical Video Maker, you are equipped with the right knowledge at the right time ?
So embrace IGTV and get ready to surf this exciting new wave! ?