10 content marketers you need to follow today for kick-ass digital strategies!
In the recent years, there has been a significant surge in the demand for good quality content online. Companies which understood this early and adopted a more content-driven marketing approach have grown leaps and bounds. And now, companies like HubSpot and Kissmetrics stand as a testament to the success that content driven approach to marketing can generate.
If you are a person aspiring to be an influential content marketer in the future or a brand looking for ideas to achieve content marketing excellence, here are 10 content marketers you must follow today. These marketers have grown to become thought leaders purely out of their passion for good content and the hard work in generating them. Regularly following them on social media and staying updated on their blogs will surely put you miles ahead of your peers.
1. Jeff Bullas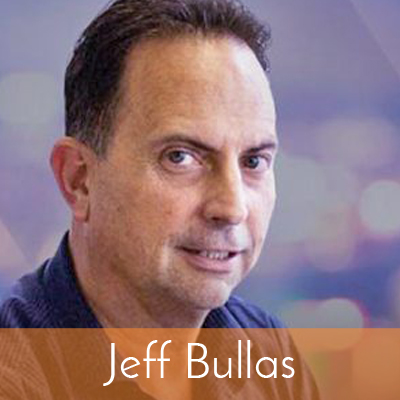 Jeff Bullas is an entrepreneur, marketer, speaker and author who has worked with many individuals and international companies in helping them optimize their personal and company identities. He does it by laying out strategies for companies, related to content, social media technologies, and digital marketing.
Jeff Bullas says that his mission is to Inspire and educate people to win at business and life in a digital world. He has been rated as the no.1 digital marketing influencer of 2016 and also as the world's no.1 business blogger.
You can follow his work on his website: http://www.jeffbullas.com/ and stay updated on the digital landscape by following him on Twitter: @jeffbullas
2. Rand Fishkin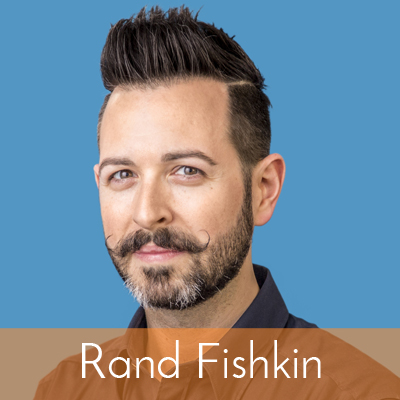 Popularly known as the Wizard of Moz, Rand Fishkin, the founder, and Ex-CEO of Moz has risen to become one of the most sought after persons when it comes to search traffic. Rand's obsession with search dates back to the time when smartphones and social media sites were non-existent. He dropped out of The University of Washington, just 2 classes away from graduation to start the company that would become SEOmoz.
Now more than a decade into the industry, Moz has grown to become one of the most visible companies in the world. Rand has been invited to speak to teams of Google, Facebook and Microsoft. He has also given presentations at United Nations and Stanford University.
You can follow his work on one of the multiple blogs and his tweets at @randfish
3. Joe Pulizzi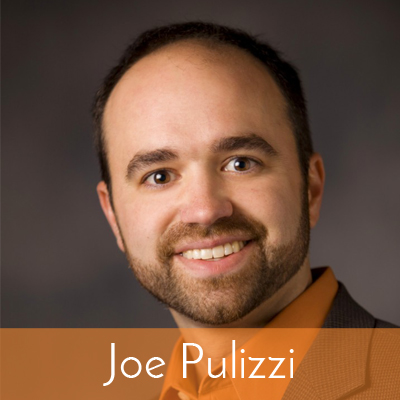 Joe Pulizzi, the founder of content marketing institute, is considered by many as the poster boy of the content marketing world. He is a speaker, author, entrepreneur and podcaster. His company the content marketing institute is leading content marketing educational resource provider for many brands. It is also recognized as one of the fastest growing business media company by Inc. magazine in 2014. The CMI created Content Marketing World, the world's largest content marketing event.
Joe Pulizzi won the Cadwell Lifetime achievement award from the Content Council in 2014. He has given keynote speeches at major events such as the Fortune Magazine's Leadership Summit, HP, Dell, etc.
He is the owner of one of the most influential content marketing blogs on the planet. You can find Joe on Twitter @joepulizzi
4. Neil Patel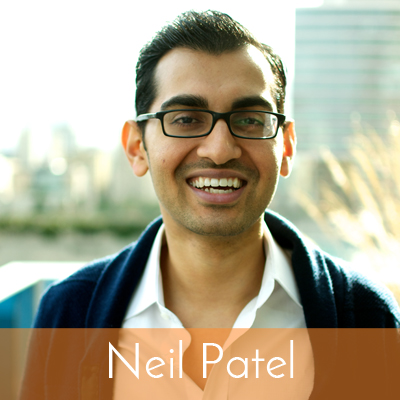 Neil Patel is the Co-founder of Crazy Egg, Kissmetrics and Hello Bar, started his first website at the age of 16. He hasn't looked back since then. Today, he is an entrepreneur, consultant, blogger, and speaker who is famous worldwide for his detailed step by step guides on content marketing and SEO. He has helped companies such as Amazon, HP, NBC, GM, and Viacom to grow their revenue numbers.
Entrepreneur magazine rates him as the world's no. 1 digital marketer, and he is one of the top 10 online marketers of the world according to Forbes. He was recognized as one of the top 100 entrepreneurs under the age of 30 by President Barack Obama.
You can follow Neil's blog for all things related to SEO and content marketing. He also blogs at Quicksprout and Kissmetrics. You can find Neil on Twitter @neilpatel
5. Michael Brenner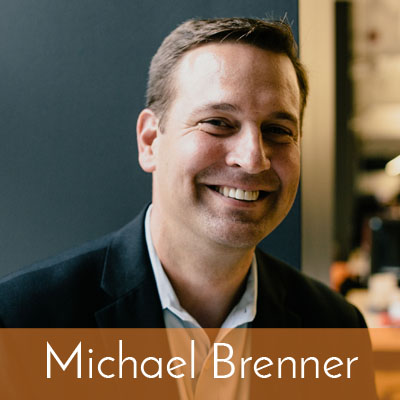 Michael Brenner is the CEO of Marketing Insider Group. He is a passionate marketer who believes in a more customer-centric approach to marketing to improve business results. He previously worked as the VP of content marketing.
He is renowned marketing speaker and a frequent contributor to publications like Forbes, The Guardian, The Economist and Entrepreneur.
You can follow his work at the Marketing Insider Group's blog and his tweets at @brennermichael
6. Ann Handley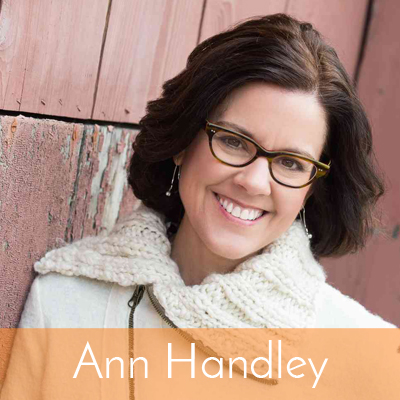 Ann Handley is the Chief Content Officer of MarketingProfs, a company that offers real world education for modern marketers. She is also a LinkedIn influencer, Keynote speaker and writer. Ann constantly writes about how you can rethink your business's marketing strategy. Her recent book "Everybody Writes: Your Go-to Guide to Creating Ridiculously Good Content (Wiley)" is a Wall Street Journal bestseller.
She was rated second in the Top 50 Social Media Power Influencers in the world list by Forbes magazine and also as one among the Top 100 must follow list on Twitter by Huffington Post. She currently has more than 350K followers on Twitter.
You can find her work on her personal blog and her tweets at @MarketingProfs
7. Jay Baer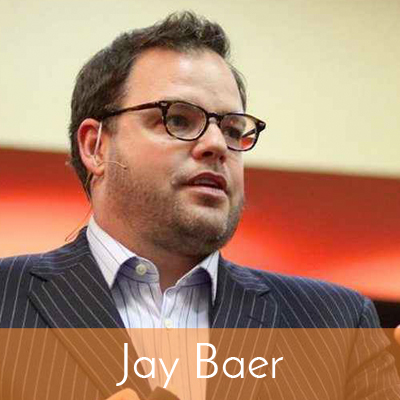 Jay Baer is a renowned digital marketing strategist, keynote speaker and the best selling author of five books. He is the creator of 5 multi-million dollar companies. He is the founder of Convince and Convert, a world famous strategy consulting firm that helps customers gain more customers through the smart intersection of social media, technology, and customer service. He has been an advisor to more than 700 companies since 1994 including Caterpillar, The United Nations, Nike, etc.
Jay's Convince and Convert company runs the world's no.1 content marketing blog. He is world's most retweeted person by digital marketers and the 2nd most retweeted person by b2b marketers.
To stay updated on what works in digital marketing, you can follow his blog on Convince and Convert and also follow his tweets @jaybaer
8. Ian Cleary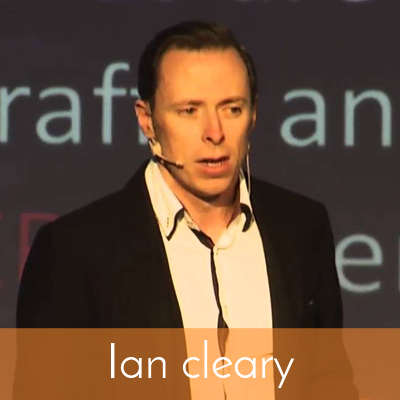 Ian Cleary is the founder of RazorSocial and provides training to companies to help them achieve better results from Social media using the best of tools and technology. He is one of the most sought after content producers, as the information he imparts is both easy to understand and implement.
He is named as one of the top 10 Twitter Mavericks and is also deemed as one of the top 50 content marketers of the world. He has been published on sites such as Social Media Examiner, Content Marketing Institute, and VentureBeat.
He constantly blogs at RazorSocial and can be followed on Twitter @IanCleary
9. Lee Odden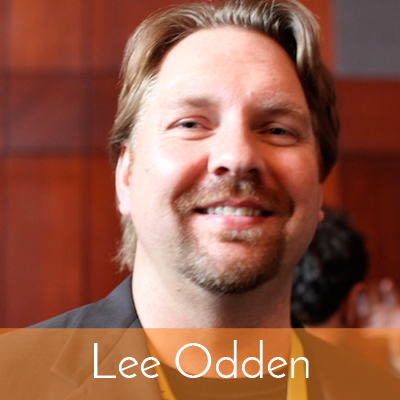 Lee Odden is the CEO of TopRank Marketing, a smart, creative and focus driven Digital Marketing agency. He has provided consulting in the field of Digital Marketing for leading B2C and B2B companies such as LinkedIn, HP, Dell, Microsoft, etc.
Lee Odden has constantly been mentioned for his digital marketing expertise on publications such as The Economist, The Wall Street Journal, The New York Times, Fortune Magazine, etc.
His blogs on TopRank Marketing is the only blog to be ranked no.1 three times by the Content Marketing Institute. You can follow his twitter tweets @leeodden
10. Robert Rose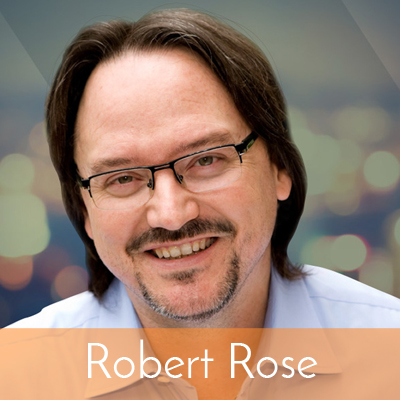 Robert is the Chief Content Advisor for Content Marketing Institute. He is also a Keynote speaker, author, podcaster and advisor to many top professionals in the industry.
As a veteran Digital Marketing Strategist, Robert has more than 15 years of experience helping brands and businesses develop and implement successful content marketing strategies. Over the years, he has helped companies such as AT&T, Caterpillar, ADP and KPMG develop successful digital content strategies.
You can follow his work on his personal website and also follow him on Twitter @Robert_Rose
Constantly following the posts of the 10 Content Marketers and putting their ideas to practice in your work will surely get you the appreciation you deserve for your efforts. Have we missed someone on your mind? Do let us know about them in the comments below.
The whole of the content marketing community is now, either personally attending the Content Marketing World Summit(including Team Animaker) or closely monitoring the happenings on that event on Social Media. If you belong to the former and are interested in meeting the team behind Animaker during the event, you can drop an e-mail to jerry@animaker.com