Introducing Picmaker - A special gift to our 2 Million Animakers!
2018 has been an amazing year for us! :)
Today, we are super excited to share a thrilling news with you all.
The Animaker family is now 2 Million Strong!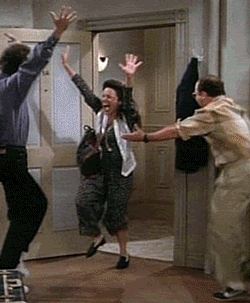 [Image Credit: Giphy]
Our Journey from 1 Million to 2 Million users has been lightning fast. We owe this success entirely to awesome Animakers like you. :)
As a token of gratitude, we are launching an all-new DIY solution that will help you create Super cool YouTube Thumbnails in a jiffy.
Meet "Picmaker" - The Perfect tool to swiftly make Clickable YouTube Thumbnails
Here's the best part!
Picmaker(Beta) is free for everyone!
Excited? So are we!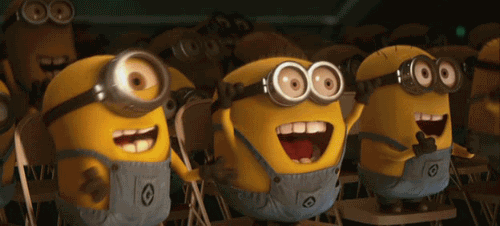 [Image Credit: Giphy]
Now, some of you might be wondering "Why a YouTube thumbnail maker?"
To understand that we will have to go back a few months!
Where did it all start?
At Animaker, we have interaction sessions every week with our users. During these sessions, we learn a lot about the hurdles and challenges our users face every day. During the recent interactions, a lot of them asked us questions that were more or less similar to this - "Why am I not getting sufficient views for my YouTube videos?"
To help our users with this problem, we gave them a set of Pro YouTube SEO tips that are followed by YouTube Influencers.
These tips worked like a charm for most of our users!
But when one of our users, Sam Jacobs reached out to us a few months back. He told us that the tricks and tips that we shared during the interaction session didn't work out that well for him.
Here's what he told us.
"Even when my video has a quality script, relevant tags, a catchy headline, I am still not able to get enough views for my videos"
This got us intrigued.
So we decided to do some research and dig deep into the YouTube search results.
After analyzing a few thousand results, we started seeing a solid pattern.
One thing that was common among the most viewed videos was that they had really cool Click Worthy Thumbnails.
Every major keyword that we searched for, threw a result where the top video had a very compelling video thumbnail. Below are some examples that solidify the importance of Clickable custom thumbnails.
Keyword: SEO Tutorial
Video with a Clickable thumbnail (435K Views)

Video without a mediocre thumbnail (6.5K views)

Keyword: Fitbit Versa
Video with a Clickable thumbnail (290K views)

Video with a mediocre thumbnail (48K views)

Though this is something even you might have come across on YouTube, chances are that you didn't realize the true impact they were having on the video's views. With the recent surge in the number of full-time YouTubers, there are just so many examples available instantly right now.
After finding such convincing results, we then tried to find an easy DIY solution that can be suggested to our user.
But to our luck, there wasn't even one solution that offered important features like Background burner tool or sticker effect tools which are needed for creating a good thumbnail.
Though this disappointed us, It also ignited a tiny spark that led to the creation of Picmaker.
Picmaker is loaded with features and templates that can help anyone become a pro at YouTube Thumbnail making.
Here are some of the features available on Picmaker
200,000+ graphic elements
700+ prebuilt templates
Background burning tool
Sticker effect tool
Background filters
Download as PNG option
And what more?
While all good things come at a cost, Picmaker(Beta) is simply free for all our 2 Million users.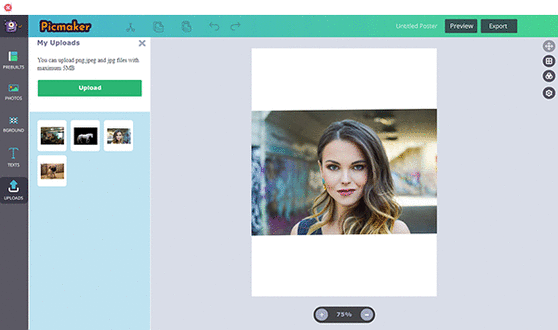 So what are you waiting for?
Check it out now and share your thoughts in the comments below.