Introducing Animaker Deck - World's 1st Avatar powered presentation maker!
How many times have we all experienced this? Sitting in an auditorium while the speaker shows up on stage with Presentation slides that are text heavy, dense, confusing, complex and…. Ufff….Boringgggg!!!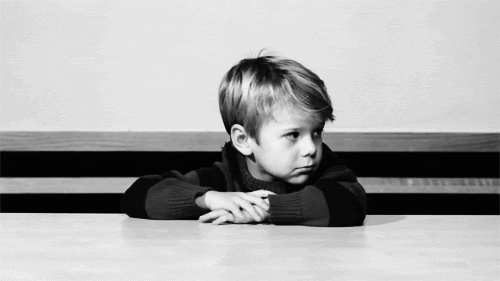 5 minutes into the session and we all start scrolling through our phones or start doodling on our notepads. Now imagine YOU are the speaker!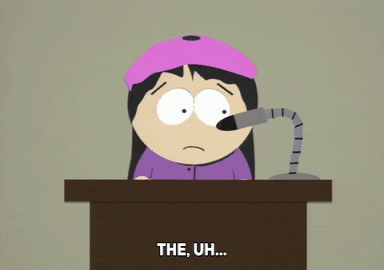 Sounds like a nightmare. Doesn't it? Well, worry no more! Animaker is here again to save your day! You are probably wondering "What is she even talking about!?" A couple of months back, Animaker hit the massive milestone of 10 Million+ users. On that day, we decided to set the wheels in motion towards our next big Mission: "To make Wow worthy presentations accessible for every person in the world" So, Meet Animaker Deck - A 1st of a kind Presentation maker that aims to kill all boring presentations! As you saw in the video, Animaker Deck is built to take your presentations to a whole new level with
Avatars 👫
Fun animations 💥
Wacky gifs👾
Real time collaboration 💬
100 Million+ Stock images 🖼
100K+ Icons and properties 💯
Brand Kit Manager 💼
Customizable 2D Backgrounds 🌉
Handcrafted templates 😉
And much more! Read through the details of all the above features to truly understand how Animaker deck will help you kill bland and boring presentations.
1. Super Cool Avatars:
From Memojis to Bitmojis, personalised avatars are ruling our inboxes and social media because of the personality they add to our conversations! What if you could do the same on your presentations? Yes, Animaker Deck offers a Hyper Powerful Avatar builder which comes with tons of options to play with such as facial features, costumes and accessories. The amount of customization it offers is so elaborate that you can literally build Billions of unique Avatars.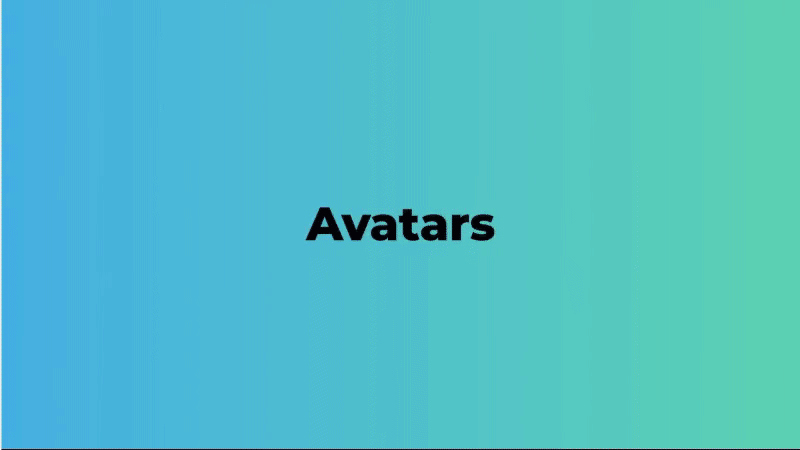 Apart from the Avatar builder, Animaker Deck also comes pre-loaded with loads of pre-built professional looking Avatars that can be instantly used in your presentation slides. Animaker Deck offers hundreds of realistic-looking characters/avatars to jazz up your presentations!
2. One Click 'Animate' Button:
Animaker Deck comes with 50+ Animation effects that can be applied to all the elements of your presentation slide with just a single button.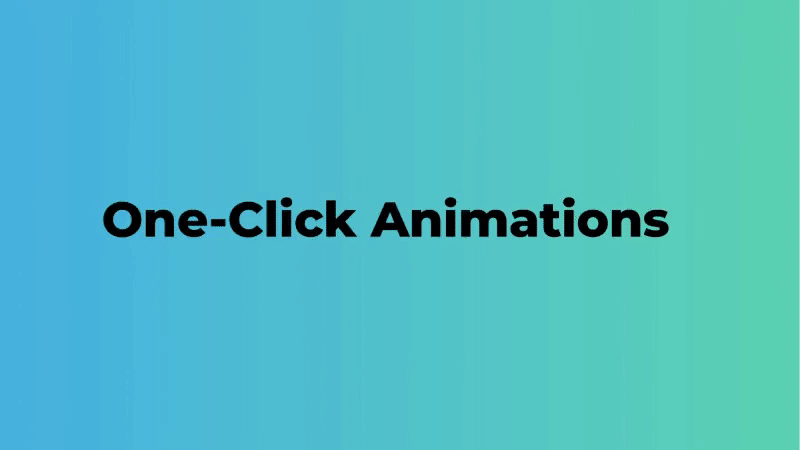 All you have to do is simply drop objects and text onto a slide and hit the animate button to automatically apply an animation effect to all the elements in it. In addition to controlling the different animations applied to each of the elements, you can also control the order of the elements by simply shuffling their order on the Animation tab.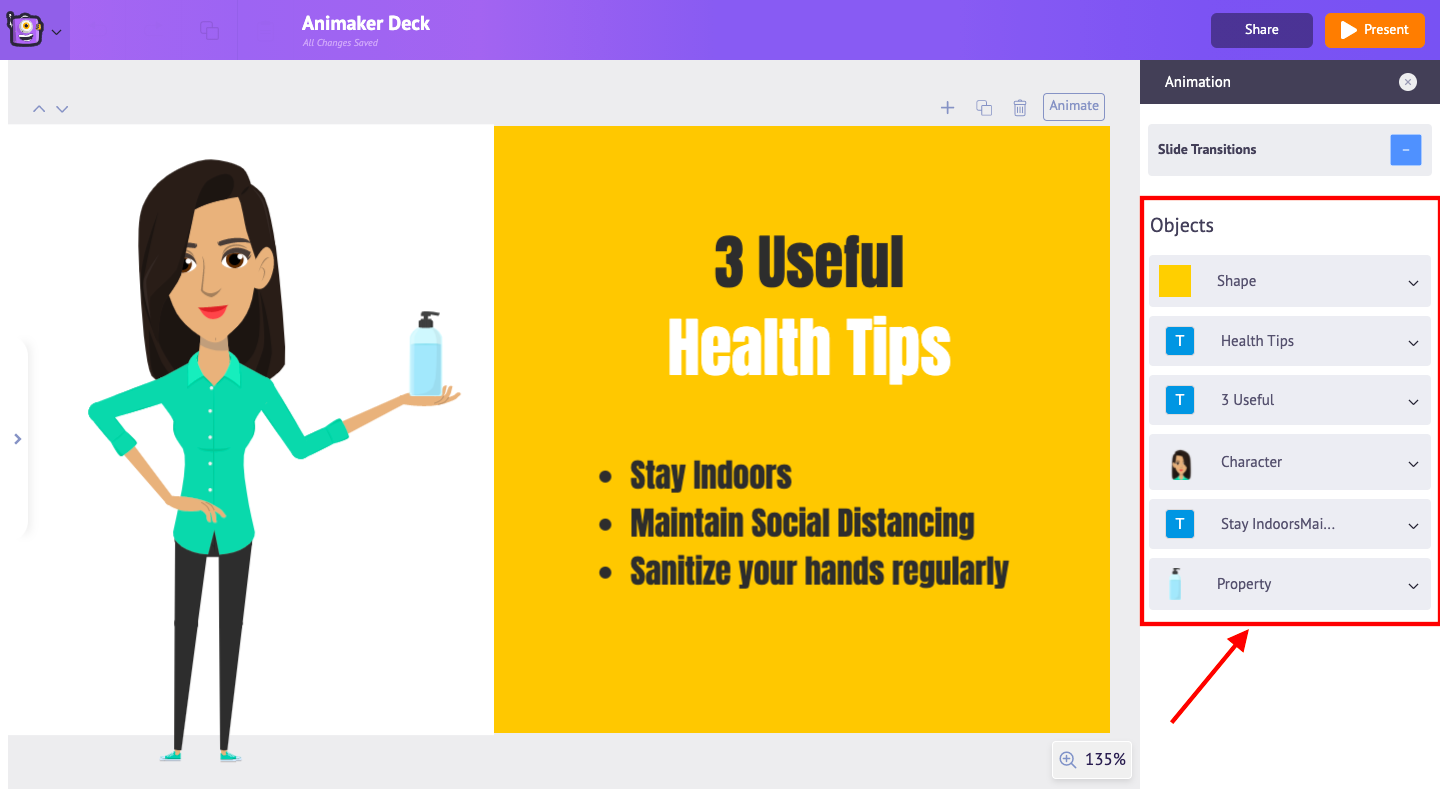 3. Wacky Gifs:
GIFs are a fantastic way to make your presentation fun!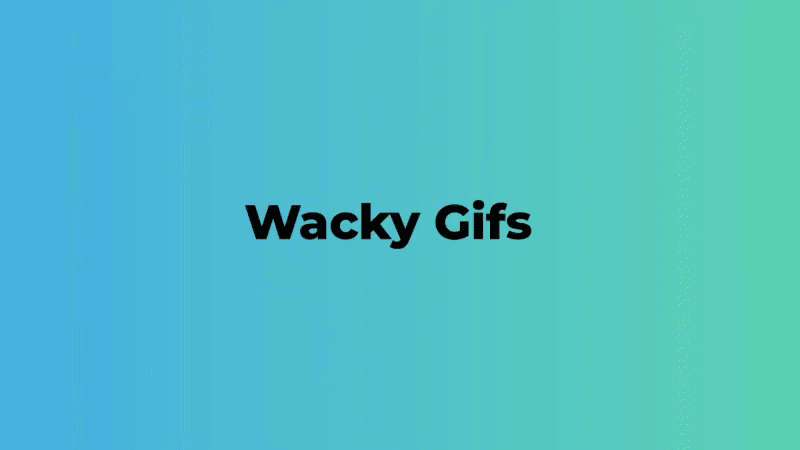 GIFs are great because they are both funny and relatable. They have the power to shift the mood of the presentation and hold the viewers' attention for long periods of time. With a direct Integration with Giphy, you can Wipe off the monotony in your presentation with Billions of wacky Gifs from the entire Giphy library.
4. Real time Multi-user collaboration:
Animaker Deck allows you to share and edit your presentations in real time along with your colleagues.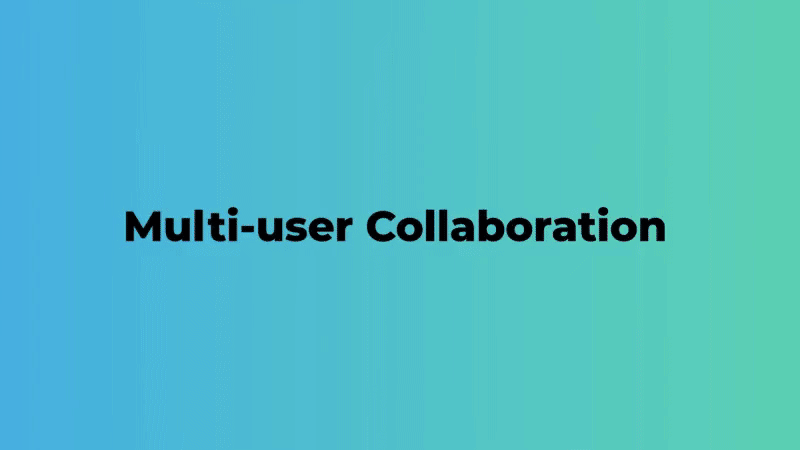 You can now bounce off ideas, make changes, and get creative together in real-time! Whenever and wherever!
5. Over 100 Million+ stunning images at your fingertips:
To help you tell compelling visual stories, Animaker offers a vast 100 Million+ library of hand-curated images to use in your slides.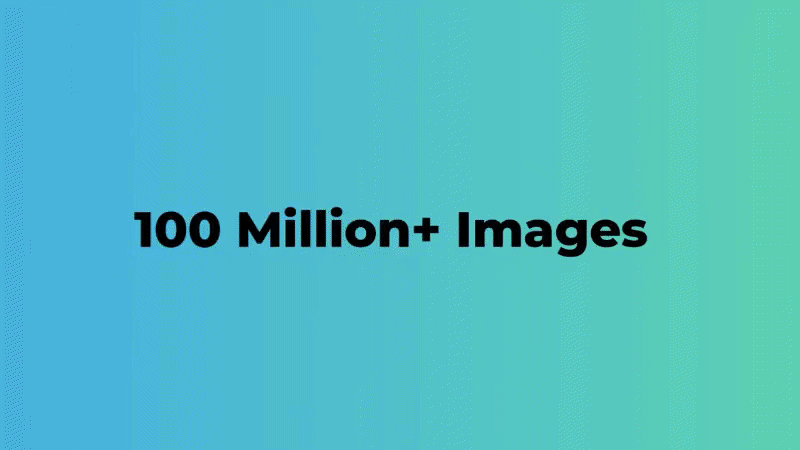 And, with over a 100 million images to choose from, you will have everything you need to convey your unique idea to the world in the most compelling way. Our library covers topics ranging from nature, travel, business to current events and trends.
6. 100K+ Icons and Properties:
The right icons and properties will let you cut down on the text you use on any slide. That's why we decided to add 100K+ Icons and properties into the Animaker Deck library.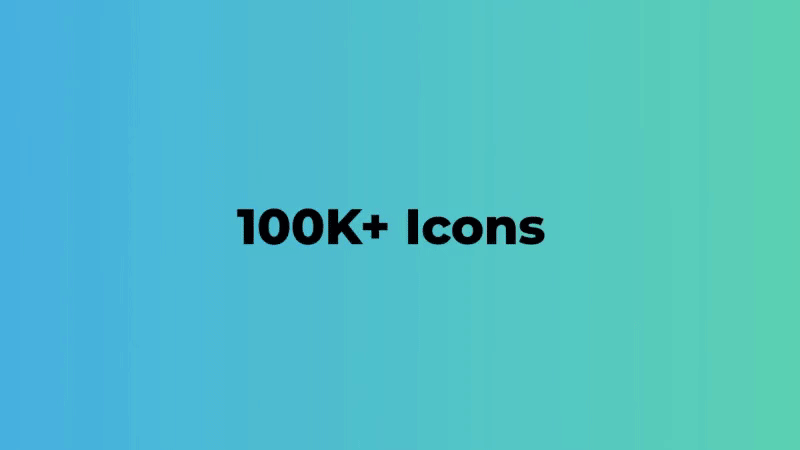 These simple icons don't just give a clean look to your presentation but also help maximize the benefits that comes with delivering your idea visually.
7. Brand Kit Management:
Keeping your presentations on-brand is important to every organisation. The Brand Kit on Animaker Deck ensures that you stay within the brand while letting your creative side go wild.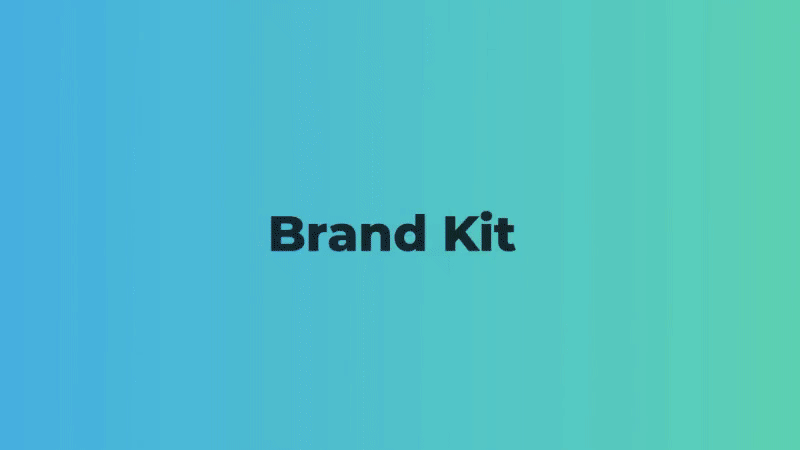 With the Brand Kit, you can have your Brand-Logo, Colors, fonts, characters and templates saved and readily available at your fingertips
8. Customizable 2D Backgrounds:
Animaker Deck comes loaded with 100s of 2D backgrounds that can be used within your slides. The best part about these backgrounds is that every color that you find in it can be customized to any theme you are going for.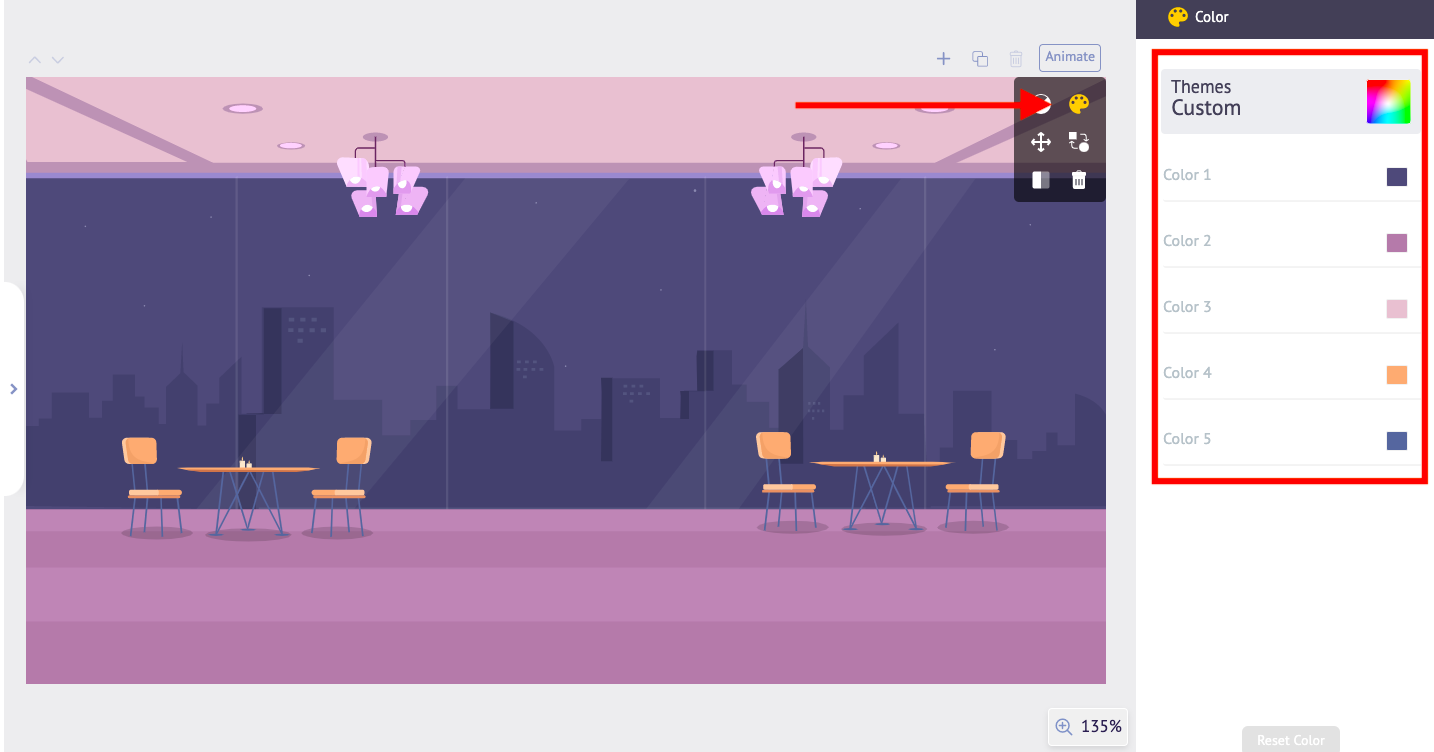 A simple and consistent colour theme across all your slides will make a big difference in making your slides look professionally made. The best part is that the backgrounds are super diverse. You can literally find anything from Office BGs to Hospital BGs to even Airport Lounge BGs.
9. Bountiful Templates:
Got only one hour to complete your Presentation Deck? No problem! Animaker Deck comes with tons of Handcrafted presentation templates. If you ever feel short of time, a pre-built template from Animaker can be a real lifesaver.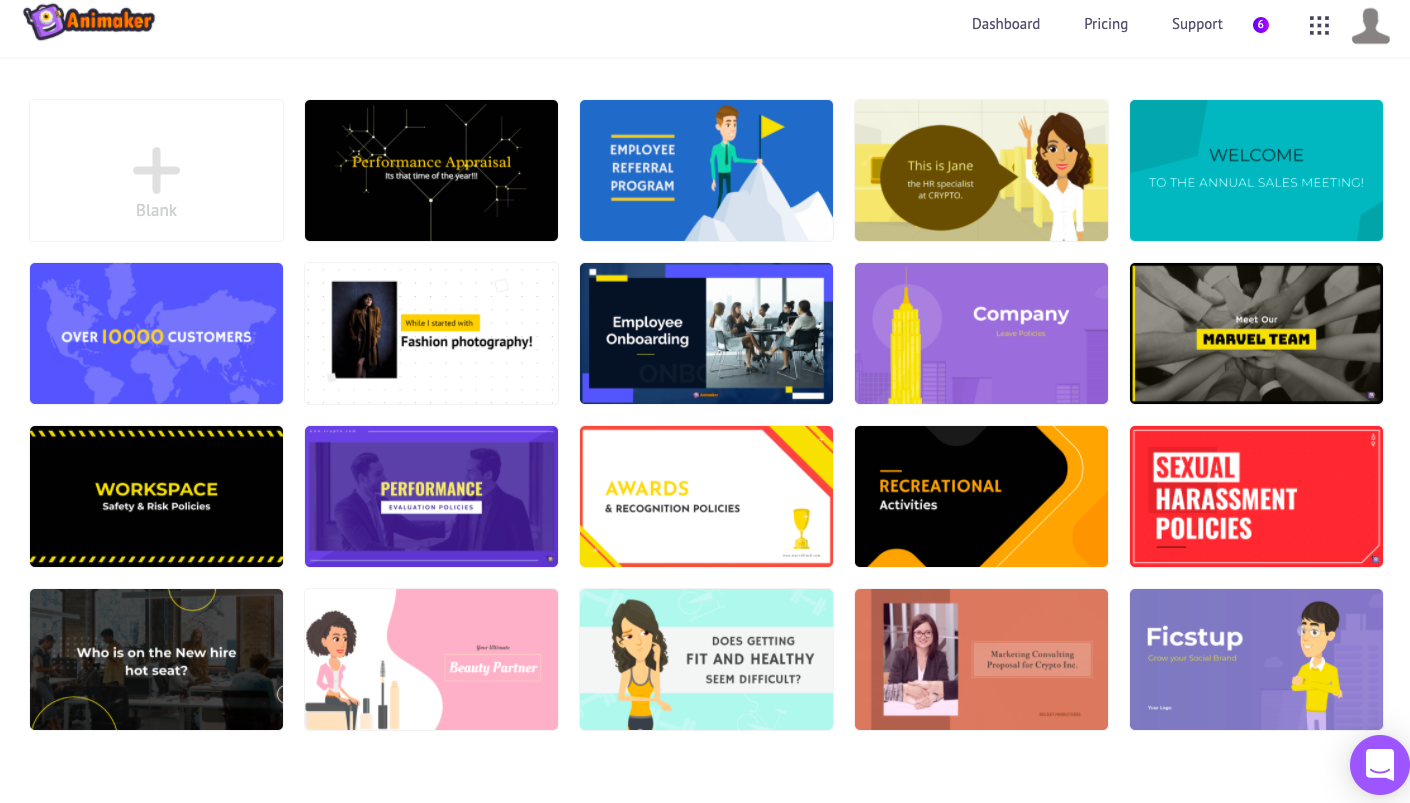 All you need to do is swap out the elements and text that are in the template with your own. That's how simple it is to create a presentation with one of our templates.
Is that the end of the Animaker Deck's amazing Feature list?
Definitely not! The highlighted features are just the start of something phenomenal. Here's a glimpse of what's in store?
Presenter and Co pilot mode
Export options such as Pdf and ppts
Video Backgrounds
Comments section
And a lot more! Over the next couple of months, you will see these features show up on your application one after the other. While that is something our product team will focus on, why don't you get creative and try your hands on the new face of creative presentations? We are excited to see your ideas come to life like never before!
help@animaker.com
.