What's next for our 10 Million Animaker Users? - A note from our CEO!
We did it! Yes. We just hit our
10 Millionth
unique user, a little over 6 years after the commercial launch of Animaker. Though it seems ages ago, it was only in 2017 that we celebrated reaching 1 million users. And Today, a milestone 10 Times bigger than the one we crossed in 2017 has been breached. It's truly a remarkable milestone and we're incredibly proud of it. We're honored to see so many of you use Animaker to turn your ideas into kickass videos. So, I take this chance to say "
Thank you!
" to our most awesome users. With nearly 1 Million videos created every month, we owe all this growth to you, our users. For years, you have consistently motivated us and also provided impactful feedback. That has really helped us improve the product in every way possible. Whether you're a novice, creating your video for the first time or one of the Fortune 100's employees, who use Animaker on a daily basis, we owe it to you for helping us shape the tool into what it is today. Before anything else, I want to reflect on the little moments that brought us here today: And what a journey that has been! A significant part of our growth came in the last 12 months since we opened up Animaker 2.0 to the general public. Since then we have added over 5 Million users! Some of you reading this might be back on Animaker after a long time, some might even be completely new here. To help everyone, we'll summarize both: 1.The updates that have gone live in the last 12 months 2. The updates that will go live in the next 12 months
Animaker 2.0 Updates List (Last 12 months)
1. Bonjour! ¡Bienvenidos! - Animaker 2.0 went global with 12 new languages!
After launching Animaker 2.0 in English and winning the English speaking markets, we wanted to shatter the language barriers and expand far and wide.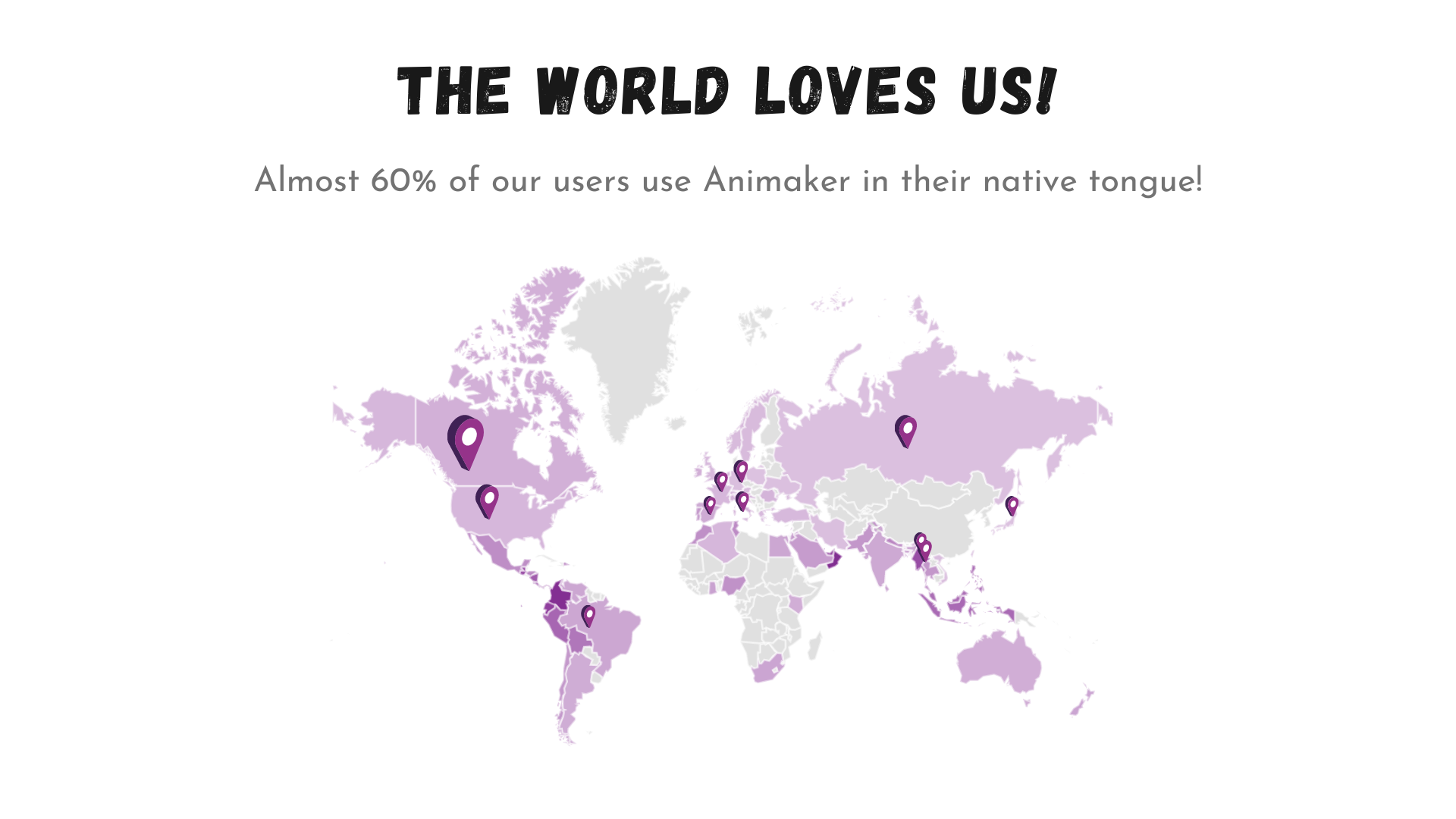 Animaker now supports the language of 5 Billion people all over the world with the app available in Spanish, Portuguese, German, French, Korean, Russian, Italian, Japanese, Polish, Dutch and Traditional Chinese. We even went a step further by recreating our app tutorials in all the new languages! If you haven't checked this out yet, you should do it right now!
2. Striking New Animaker Brand Kit!
Bundled with key brand elements like logos, colors, fonts, mascots, and outros,
Animaker's new Brand Kit
ensures that the design signature of your brand is consistent across all your videos.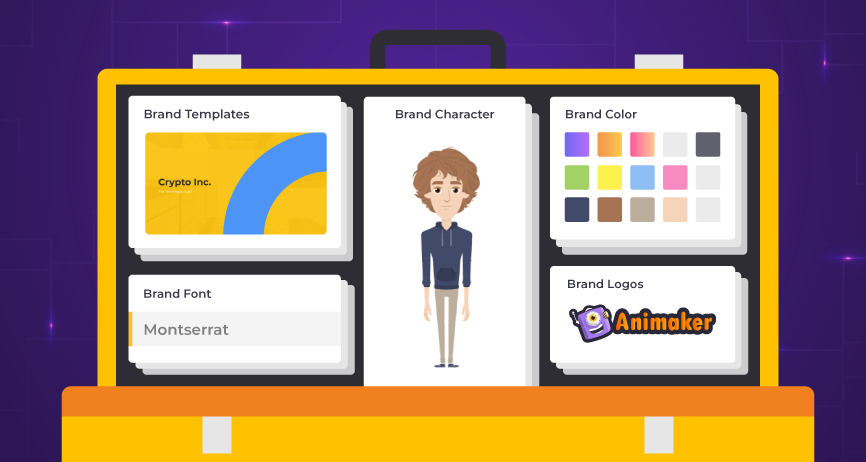 With the help of Animaker Brand kit, you can improve your Brand's Identity and ensure that your Brand Guidelines are followed to a Tee!
3. The new and Improved Animaker Voice with 200+ Elite voices!
We introduced the Animaker voice to create perfect human-like voice overs for your videos using a Neural Text to Speech model. With Animaker Voice, you can convert any text into ultra realistic, crystal clear audio narrations.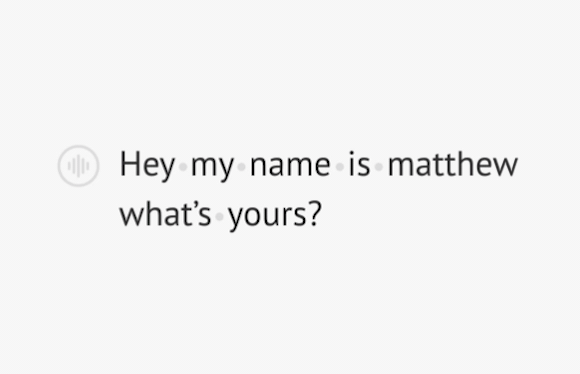 With this update, the voice app got even better with 200 new exquisite voices added to our already huge voice library. The new voices also cover a huge set of new languages like Czech, Filipino, Finnish, Greek, Hungarian, Indonesian, Slovak, Ukrainian, and Vietnamese.
4. The 365 day Animaker's Video Marketing Calendar (Videos, Videos And more Videos)
Have you ever felt out of ideas? Ever felt stuck thinking about what to post on your social media channels? Well, with the
Animaker's video marketing calendar
here for the rescue!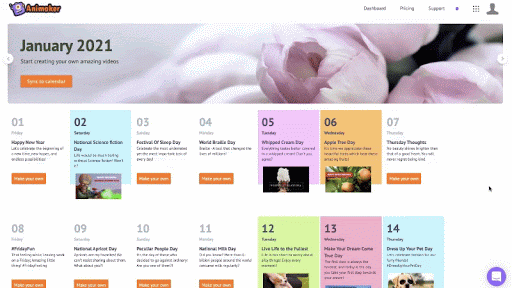 Animaker's marketing calendar has got you covered for all 365 days of the year! With a single click, you can sync all the video ideas for the month and template links directly to your work calendar. You'll never run out of ideas or videos again!
5. Direct Integration with Zoom!
Given the pandemic, we have seen a significant rise of zoom videos being edited on Animaker. With the new direct integration with Zoom, you can directly import your zoom video recordings to your Animaker project with just a click. Yes! It just got 10X simpler to import zoom videos into your Animaker account.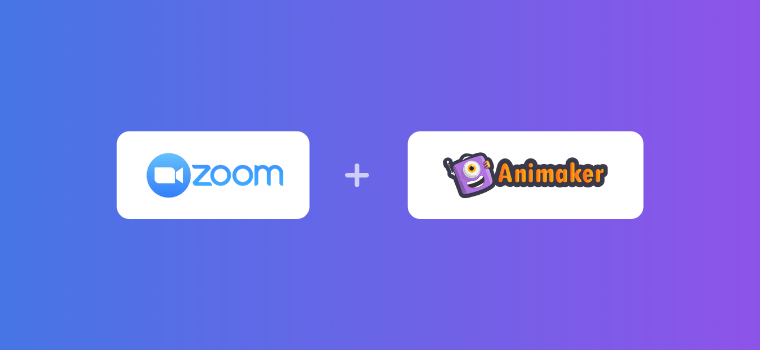 6. Effortlessly track your asset credits with the new Usage Tracker:
Tracking your asset usage in Animaker is no longer a tedious and a time consuming task. With the Usage tracker in your account settings, you can easily track the usage count of your exports, Gifs, custom characters and the stock assets for the month!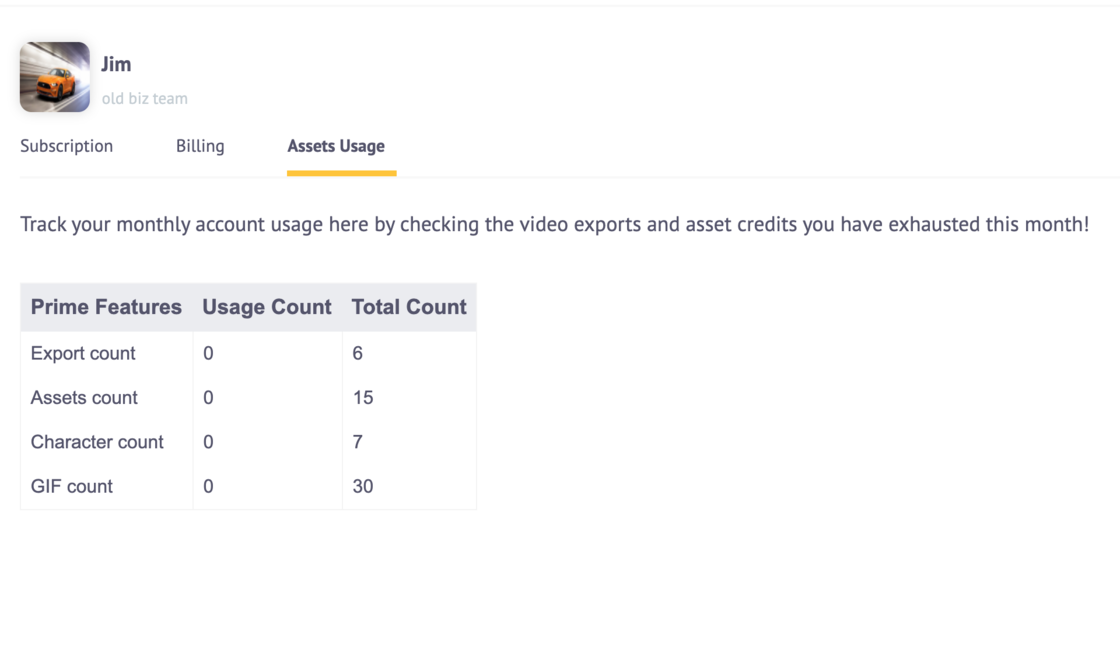 7. Say it all with Stickers!
Do you want to spice up your videos by adding a flair of fun to it? Well, just sticker away! We have now added a collection of 850+ new stickers to our already extensive library.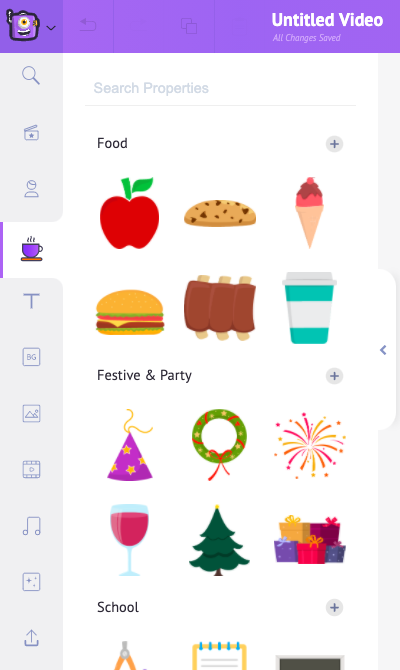 Try them out now
! After all, a sticker is worth a thousand words!
8. Zhoosh up your videos with these new batch of Animations!
We first launched Animaker with about 150 character animations to convey your ideas with actions and expressions. We've indeed come a long way since then! Now we have more than 500 character animations in the library to level up your video making skills.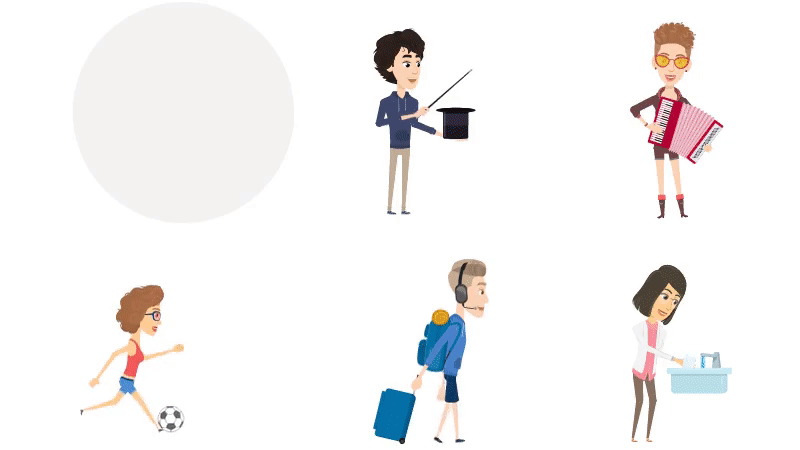 Let your imaginations run wild with these new set of animations.
9. When you just can't find the time, 100's of new templates are here for you!
Are you running late on your video explainer creation? Are you out of both ideas and time to create the perfect video ad? Either ways, time is arguably the most crucial factor and we value your time as much as you do. And that's why we've launched more than
100's of templates
to help you create uber cool videos in a matter of minutes. For those who can't wait, here's a sneak peek of the newly launched templates:

10. Experience the power of video analytics right on your video player!
Now you can get basic viewer analytics for all the video you export.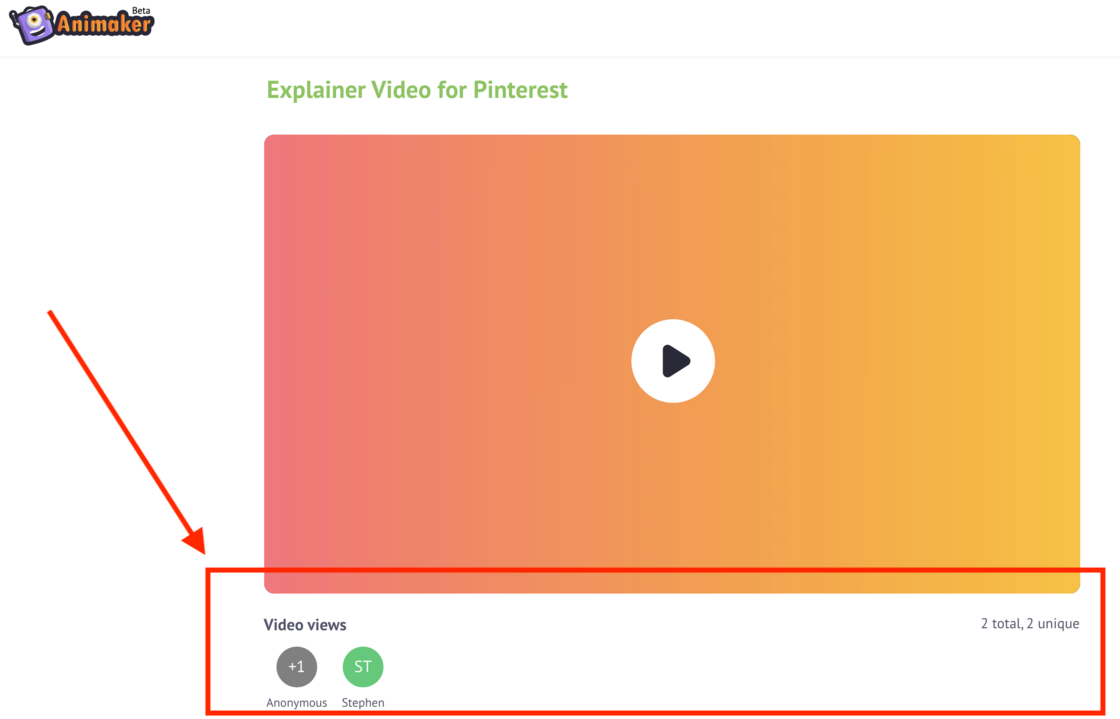 With this update, you can track a number of metrics like no of viewers, no of unique views and no of total views. This should give you an idea of how the video is doing among the people you shared the link with.
11. Enhanced preview and rendering performance for a High Quality experience!
As we have always done in the past, a section of our Engineering team is continuously focussed on the app's performance enhancement. focussed updates to provide you with a delightful video making experience.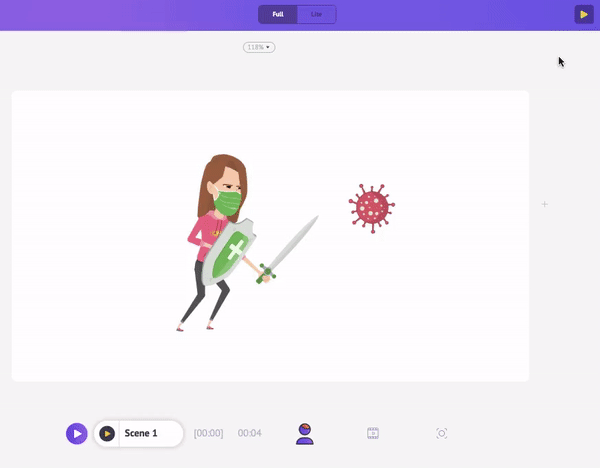 In the last 12 months, our team has worked on numerous updates to not only improve the app's overall performance but also its preview player so that every user gets a delightful video making experience. Amazing, isn't it? Now, Buckle up because now you are in for a ride into the future.
Animaker 2.0 (A Glimpse into the next 12 months)
1. Our next big mission - To help the world create Wow-worthy presentations!
When we started, we only had one mission in our mind! We wanted to make studio-quality animated videos within the reach of any person with a PC and an internet connection. We feel really happy today, knowing that we have been able to make a small impact on so many different lives. 10 Million lives to be precise. To celebrate this landmark, we are taking up our next big mission! To bring Wow worthy presentations accessible for every person in the world! We can't say much more right now! So stay tuned! You are really gonna love what's coming next. ;)
2. Return of Ronan and Kate!
Do you remember
Ronan and Kate
?, the darlings of Animaker 1.0? The cute little munchkins that made their way into Animaker 1.0 during Father's day, 2015 sparked so much delight among the users and were among the most used characters for a long long time. When Animaker 2.0 launched with just the adult characters, our users bombarded us with requests for the kids characters to be launched in 2.0 as well. Well we listened and the first set of kid characters are set for release really soon.
3. Making Animaker accessible for every Asian:
Ever since the launch of Animaker 2.0, we saw a massive boost in user base from Asia. Animaker has grown incredibly fast particularly in countries like India and Indonesia. So after having launched Animaker in 12 languages already, we plan to launch in 7 new regional languages like Swedish, Chinese, Arabic, Hindi, Bengali, Indonesian and Thai. Is the language you want not on the list? Just send us an email on
help@animaker.com
and we'll get in touch with you. :)
4. 70,000 New Icons to take your videos to the next level!
Great videos should have an exciting plot and great visuals. While everyone concentrates on the characters and backgrounds used, some tend to overlook the finer details that are created by the use of properties and icons in the video. Most times, it happens because the app they use doesn't come with a massive collection of properties or icons. But that's not the case with Animaker. While Animaker already has a massive collection of properties and icons. We are taking things to the next level with an all new collection of 70,000 new icons. Whaat? 70,000 icons, really? Yes, Absolutely!
5. Project versions - Go back in time with a single click!
Does your video require a lot of revision and redrafting? Have you ever felt that the previous version of your video was much better than the current one? Have you felt frustrated that you had no way to get back your previous version? Well, worry no more! We're making your work easier by introducing Project versioning in Animaker 2.0! With the project versioning, you will have a track of all the previous versions of your video project and you can switch to an older version of your project with just a click of a button. Saves tons of your time right?
6. 1000's of Brand new templates - designed by experts, made for you!
There is nothing in this world more valuable than your precious time, isn't it? So, we wanted you to give you the gift of time. Our team of creative experts have been constantly working on building 1000's of brilliant templates so that you can have a head start with your videos, for work, school and beyond. Do you want to make a simple video greeting for your dear ones? Or do you want to create an exceptional product pitch for your business? We have got everything covered!
7. A Massive New collection of Costumes and Accessories!
While the characters play an important role in the heart of the story, the costumes and accessories the characters wear, tend to define the character's personality. With this release you will be able to make your character wear what you want and have the exact personality you visualized. This is one update that is going to have you super excited while you build your own character on the character builder.
8. Did someone say New Characters!? - Introducing Classy Character collection!
With the launch of the revolutionary character builder, you can literally create billions of characters with different combinations possible. But, that wouldn't stop us from Expanding the pre-built character library! Would it? Yes! We will be releasing a new collection of classy characters in our character library soon!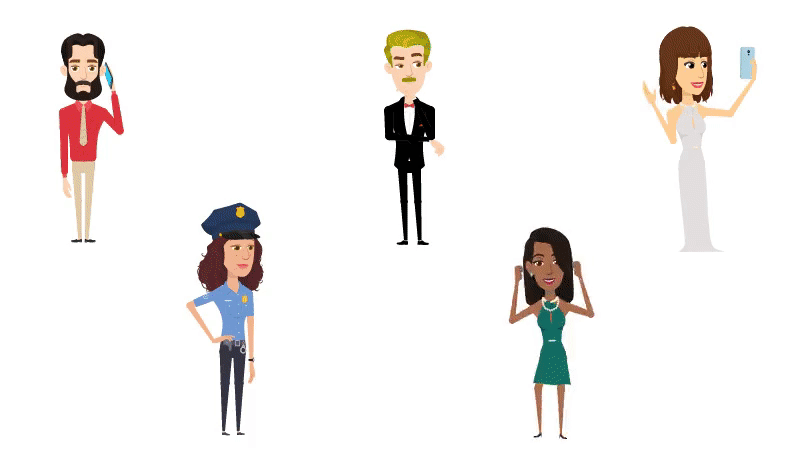 9. 30000+ Premium Music tracks at your fingertips!
The contribution of a music track to a video's success is immense. It sets the mood and energy level of your videos! The same scene can generate different emotions among people because of different background music used. When the music tracks used have such a massive impact on the video, shouldn't the music you use on your video be of the HIGHEST QUALITY? To serve this exact purpose, we have been working to introduce the ultimate collection of 30,000+ curated music tracks which is today used by greatest online content creators of the world. With such a powerful tool in their arsenal, It's only a matter of time before members of the Animaker family start seeing themselves ranking among the upper echelon of content creators of the world. Nothing but the best for you! I took you by surprise, didn't I? ;)
10. The Final Frontier - iOS and beyond!
Statistics
say there are more mobile devices than there are people on the planet and they are multiplying 5x faster than us. In an era where mobile technology has completely changed the way people get things done and everybody carries a super computer in their pockets, it's only logical for Animaker to help people take advantage of the power they hold within their palms. We've come a long way since we launched the web version of Animaker. Now, we're all set to step into the final frontier! Smartphones! With the iOS app, we are taking the next big step towards making professional quality video creation accessible for the 700 Million+ iphone users of the world! We can't reveal more at this time. But what we can promise you is that 2021 is going to be one of the most exciting years for all the Animaker users across the world. Do these updates sound exciting to you? Do you wish to see any other updates in the near future? Just let us know in the comments below.