Thanksgiving surprise! Introducing new properties and 10 more animal characters
When it still feels like we just celebrated
Halloween
yesterday, the fact that we are already at the
end of 2016
is quite astonishing. The year has been full of surprises and positive outcomes, and we at Animaker have a lot to be thankful for.
"The roots for all goodness lie in the soil of appreciation for goodness" - Dalai Lama
From being a small early stage startup with a few thousand users, Animaker has now fled past
half a million users
. We have had successful launches of the
Spanish
and
Portuguese
versions of Animaker. A lot of exciting stuff is on the cards, and we owe it all to you Animakers. Without your
constant support, appreciations and feedback
, we could have never made this amazing application. Animaker's user base has grown to become diverse and spread all over the world. The reality that we can touch the lives of so many people moves us and drives us forward as a business. Our
constant and continuous interaction
with you Animakers has given us direction on what really matters and has kept us going. And for that, we would like to take a moment and say our most sincere '
Thank You
'. With great aspirations and your never ending support, we set out to bring many more of our dreams to life. In the meantime, to help you users
unleash your creativity a lot more during this holiday season
, we are launching new
Thanksgiving properties
now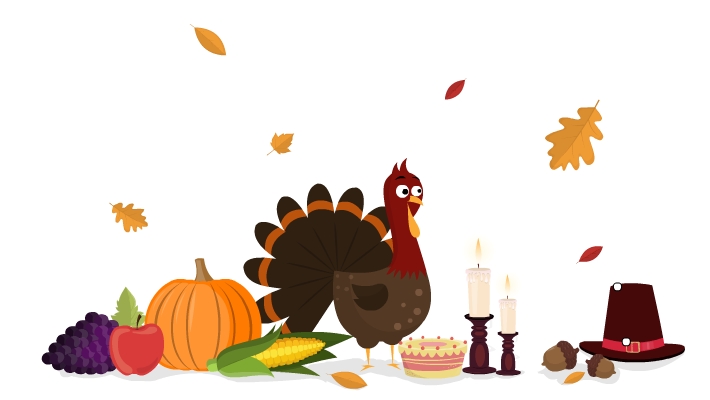 and 10 more of our
Smart Animal characters
in the next two days.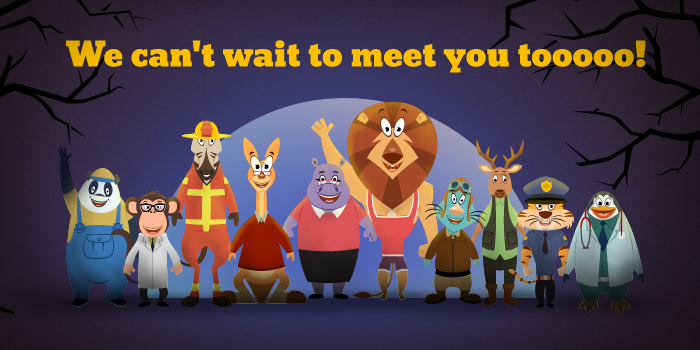 With loads of new Thanksgiving properties, stock assets, and good music to go along, we'd love to see you create your own Thanksgiving wishes for your loved ones. You can go ahead and explore our
Thanksgiving video maker
and create a video within minutes! With that, we would like to conclude by wishing you all a
Happy Thanksgiving with your friends and family
.