How Animaker helped Leandra Slayton's idea get a funding of $150,000 from Cardinal Health
This is the story of Leandra Slayton, an Operations Consultant at Cardinal Health who became a superstar overnight.
Cardinal Health is a Fortune 50 Company based out in Dublin, Ohio. It specializes in the distribution of medical supplies to a whopping 100,000 locations thus catering to over 75% of hospitals in the USA. It has over 34,000 employees worldwide.
Every year Cardinal Health hosts an idea-pitching event.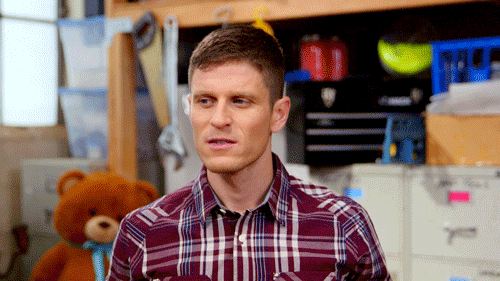 All employees take part in it. There are a series of rounds at the end of which only the best ideas go through. The finals would be held in front of the entire board. The finalists get exactly 5 minutes to explain the idea.
Leandra was always the kind of person with a bright idea. Her flair for explaining and 'never say die' attitude easily took her to the final round.
"I had the opportunity to pitch a revenue generating idea to big wigs in my company, and I was determined not to take the opportunity for granted!" says Leandra.
She knew that she only had 5 minutes. She had to make full use of it. She couldn't afford to miss out on even a minute detail! Moreover, her idea required an investment of $150,000.
She knew that for the management to make such a decision, she had to come up with a really good pitch. She felt just like a startupreneur pitching her business idea to potential investors!
She decided to use a five minute animated video for the final presentation. Leandra says "Animated videos are always awesome when it comes to conveying an idea! Moreover, it has a lasting impact in the minds of the viewers!"
The day before the event, she scripted the whole idea. She used Animaker to make her kickass pitch-video.
Being relatively new to the platform, she did not have the time to learn all the features. As Leandra puts it: "I was super excited with my idea that I just wanted to begin!" For inspiration, she went through a lot of our templates which gave her enough inspiration for storyboarding.
Once she had a clear-cut idea of what she wanted, it was only a matter of hours. When asked how she felt right after completing the video, she said "I felt so proud of myself!". I became more confident about my own idea when I could see it in animated format. I somehow had this feeling that the video over-delivered my expectations!"
Finally the time came for Leandra to show the whole world what she had been working on. It was an idea that could drive $2.2 million dollars in revenue for Cardinal Health. But would it work out? Would the Board including the Chairman and CEO be convinced by her video?
Leandra Says: "They were really impressed with my Animaker graphics and voice over! Not only was my pitch successful, but I wasn't nervous because I could let my Animaker video do the talking for me."
Yes! Those 5 minutes changed her career forever. The Board was more than thrilled with her well-worked idea. She became the company's superstar!
This is what the Vice President of Consumer Health had to say: "Oh my God Leandra! This is awesome. Very impressive creative with a strong value prop. You should easily get the support you need. Great story telling!"
Leandra says that the whole experience has boosted her career. Being exposed to the strategy and decision makers of a Fortune 50 company has skyrocketed her career to epic proportions!
A gleeful Leandra mentioned "I turned my $39 monthly membership fee into a $150,000 investment from my company executives."
And Cardinal Health is going to make millions off those investments in the very near future!
As the video contains propriety information, we obviously do not intend to share it. Privacy of our users is something we take very seriously here at Animaker.
This shows the power of animated video in explaining ideas. You might be a startupreneur looking for an investor or an SMB looking for funding. Using Animaker can boost your chances in ways you cannot imagine!