7 Social Video Hacks every Marketer should know!
Social Media was once a place for people to meet, chat and check on each other. Facebook did it perfectly well and rose to become a 350 billion dollar company. However, things have changed so much now. It has turned into more of a video distribution channel.
Even though, People have moved on to Snapchat and Instagram to socialise these days, we can see that video has invaded even there! In a recent survey by Diode digital on choosing the most preferable type of content, 60 percent of the respondents voted video over text. No wonder, Cisco has reported that video content will account for 80 percent of the global traffic by 2019.
Why Videos are getting hotter than ever in Social media?
A survey by Socialbakers based on Facebook shows that videos show a 135% increase in organic reach versus image posts.
Based on this research, Videos have the highest organic reach than other types of content.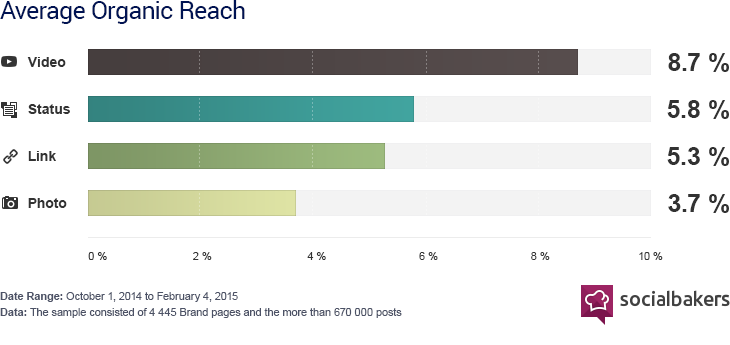 Few years back, images were the most dominant type of content shared on Facebook. Just in a year or two, the number of images shared have fallen down drastically.
One reason for this change could be the change in Facebook algorithm. A recent article on Adage has revealed that Facebook's content-recommendation algorithm gives preference to its own video player when determining what content to show in people's news feeds.
Similarly, Twitter has come up with a "top ten videos" section where it shows relevant video tweets.
It is apparent that social media giants are preferring videos over other content formats. So if you want to regularly pop up in people's newsfeeds, you better go heavy on video!
So how can you leverage the social video trend?
1. Go Live
Live video is not a new concept. Popular events were always telecasted live in TV.
But recently social media giants have started promoting live videos heavily!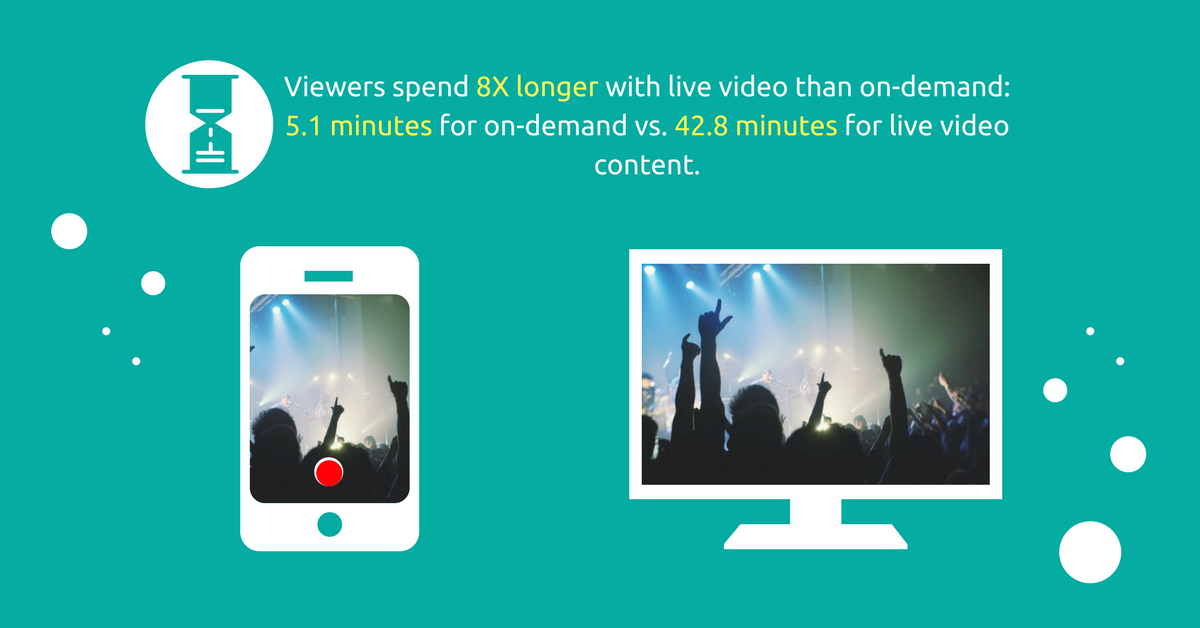 Periscope was first to come up with live videos. Within 4 months after launching, the total users surpassed a whopping 10 million. Then came Meerkat who hasn't been as successful.
However, it's Facebook and Youtube were all the action is right now, that too Facebook in particular.
Live videos are popular because of the authenticity it promises. It has an aura which beats scripted videos. The best thing about Facebook live is that even normal people can go viral. For example, this is the most popular Live Video in Facebook:
Though the Chewbecca Mom was not a planned marketing campaign, the mask was sold out the next day itself: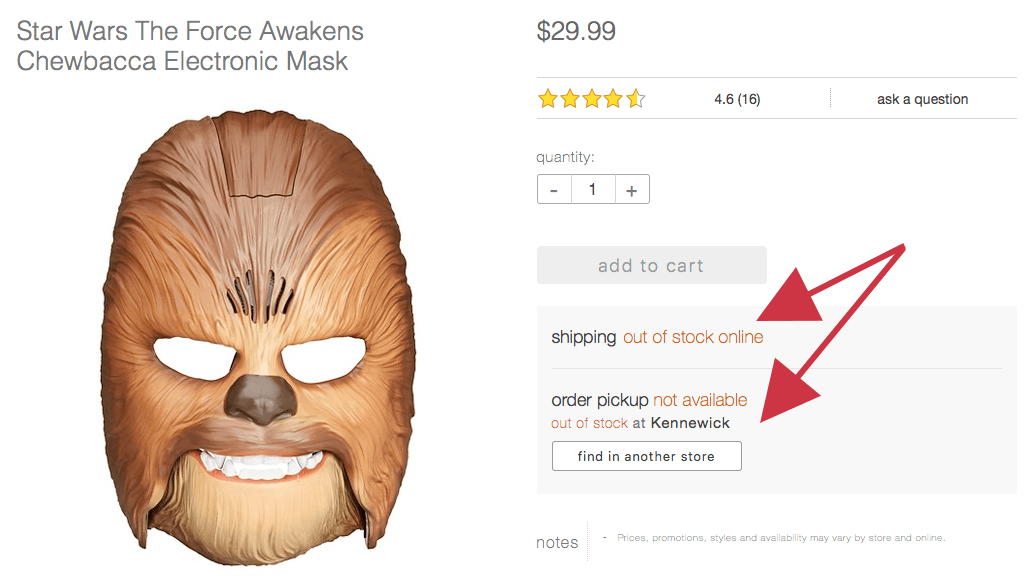 After some days, the prices hit a whopping $214!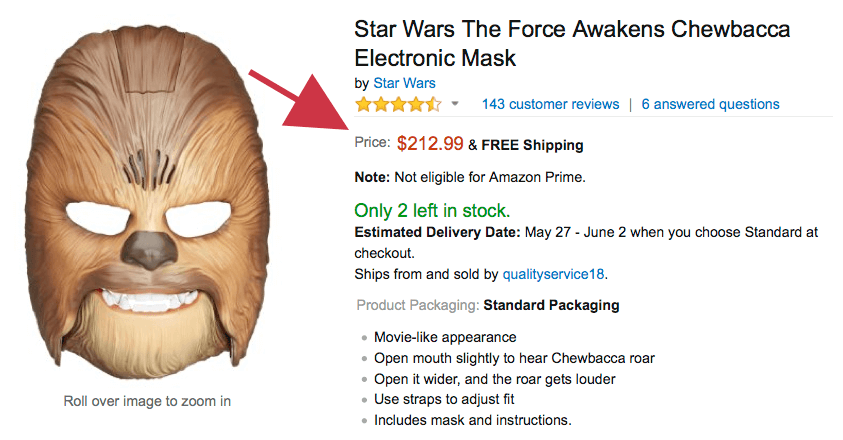 KILLER TIP: Don't use elaborate scripts or studio quality backgrounds for live videos. Pull off millions of views by being authnentic and natural.
2. Use kickass social video creation apps
Video creation required professional expertise and a fat budget in the past. Even animated videos were beyond the reach of startups and solopreneurs.
Animaker was born just to solve this specific issue. Using Animaker, anyone can make animated videos, video infographics and even vertical videos! We even have a free animation software with tons of features.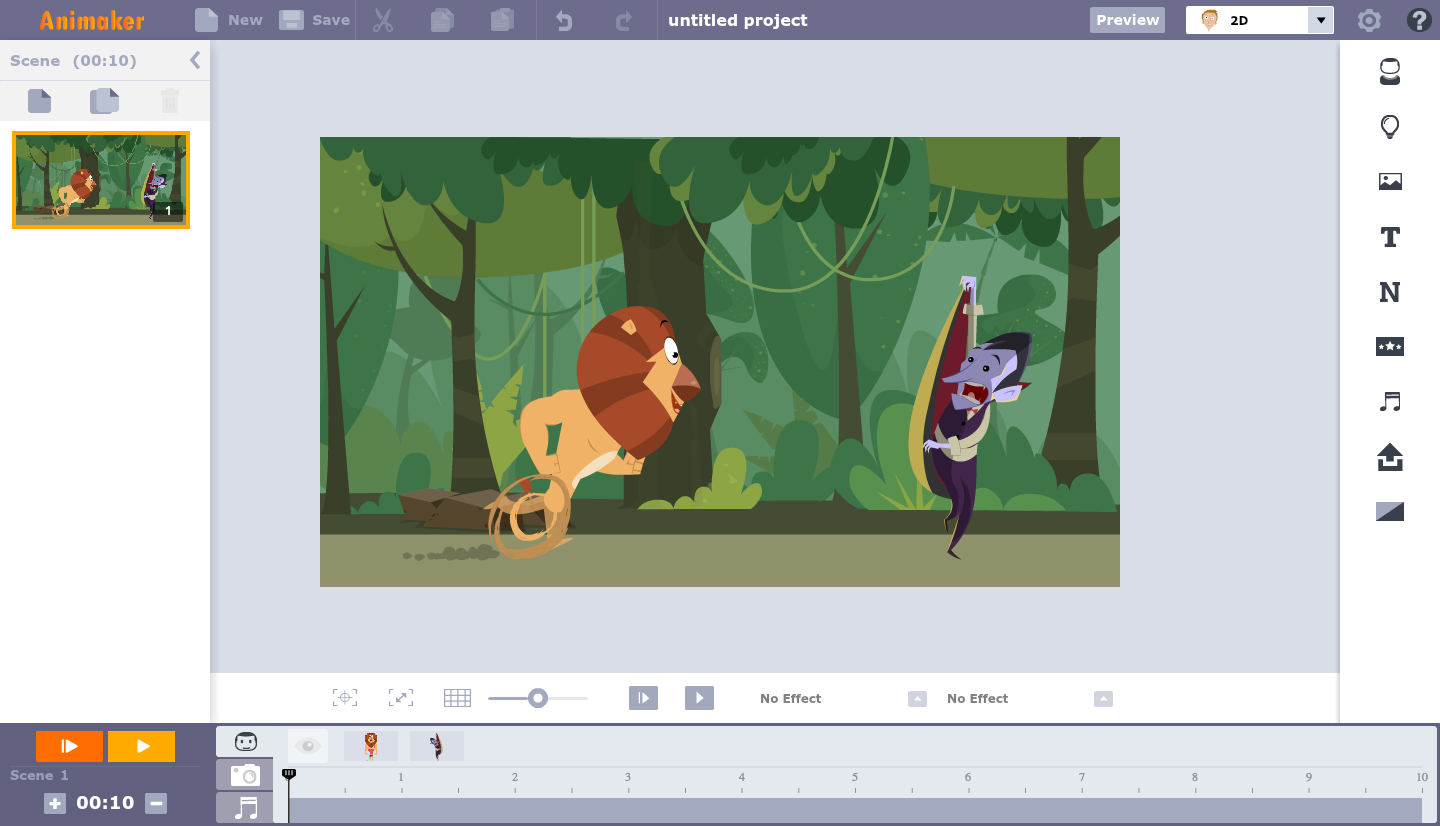 Apple recently launched Apple Clips which helps people make highly quality social videos easily. People can even arrange the sequence of the clips by dragging , dropping or deleting clips from the footage. The best part is the automatic subtitle generator.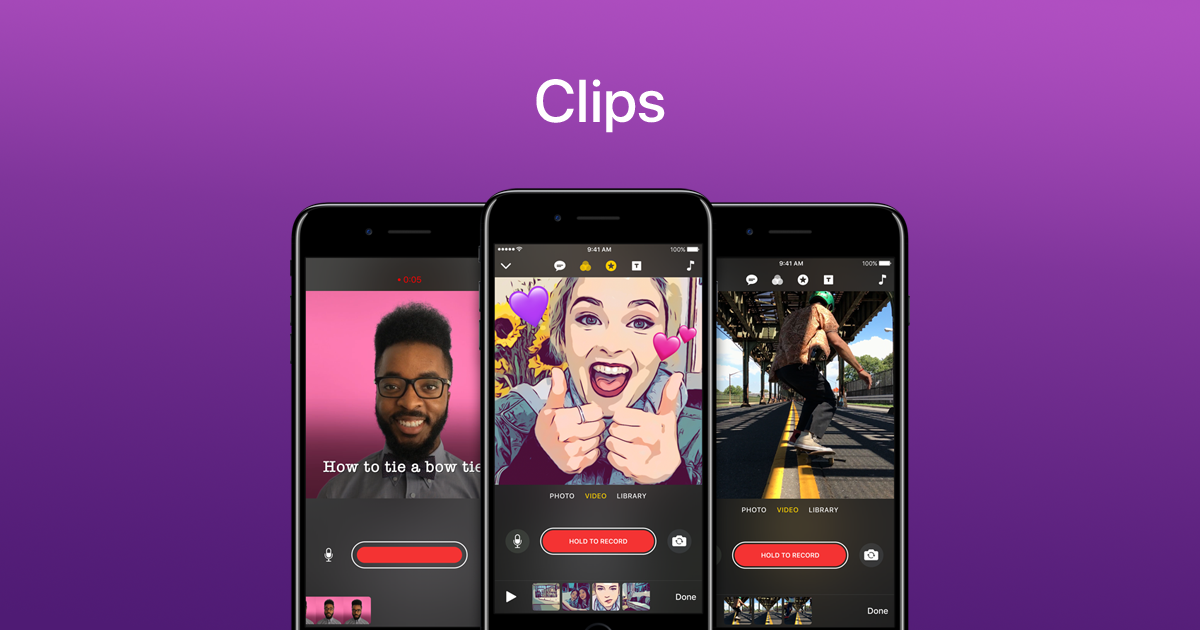 [Image Credit: https://apple.com]
Usually it takes a lot of time for video creators to edit, add music and subtitles. With clips, all this can be done in less than 10 minutes!
For Android users, there are apps like Funinimate and Magisto to get the job done.
KILLER TIP: It's easier than ever to make social videos thanks to apps like Animaker and Clips. Stand out from the competition by using the amazing effects available in these apps!
3. Be different with the help of Easy-to-use video capture devices
Snapchat launched "Snapchat Spectacles" which helps users make short 10 second videos with the click of a button. These snaps can be directly uploaded to their Snapchat accounts!
[Image Credit: https://pcmag.com]
The public has received it very well. Snap Inc. made over 8 million dollars in revenue owing to Spectacle sales in the first quarter of 2017.
The main motive behind is to let people experience a precious moment instead of wasting it in an attempt to recording it.
With strong rumors that Apple is coming out with their own version of spectacles, it is only a matter of time for all the big players to come up with their own devices.
KILLER TIP: Use such technologies to tell better stories. You can easily stand out from the competition! More than 5 millions snaps have already been created using Snapchat Spectacles.
4. Optimize your social video for autoplay
Facebook has been heavily concentrating on videos for quite some time now. To compete with Youtube, they had to come up with something innovative.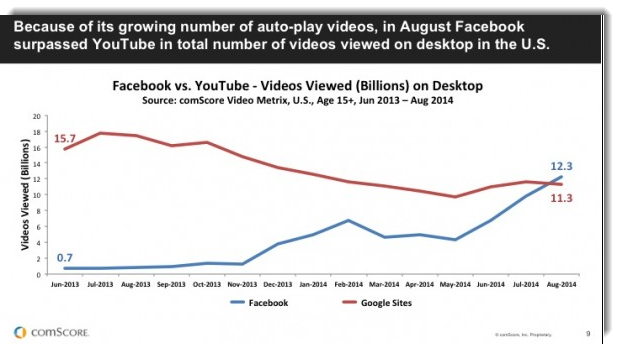 [Image Credit: https://comscore.com]
The greatest challenge was to make people click the play button. They solved this issue by coming up with 'Autoplay'. While scrolling through the newsfeed, videos automatically start playing if people stop at one.
If it's not interesting, people could continue scrolling down. This feature simply outclassed video thumbnails in Youtube. The stroke of masterclass was that the videos would be played without sound unless the user decided to click on it. Thus it never directly affected the user experience, especially in public places.
The video views and engagement has exploded ever since. Other social media channels like Twitter and Instagram have also implemented these features.
KILLER TIP: The bottomline is that, if your first ten seconds are kickass, you can easily attract a lot of engagement using Social Videos. Moreover, don't forget to use subtitles as 85% of social videos are seen in silent mode!
5. Optimize social video ads for mobile
Video ads are making a kill in social media advertising. Even the biggest names in online marketplaces, including Amazon and eBay, report that adding a video ad to a product description increases the chances of a shopper buying that item by up to 35%.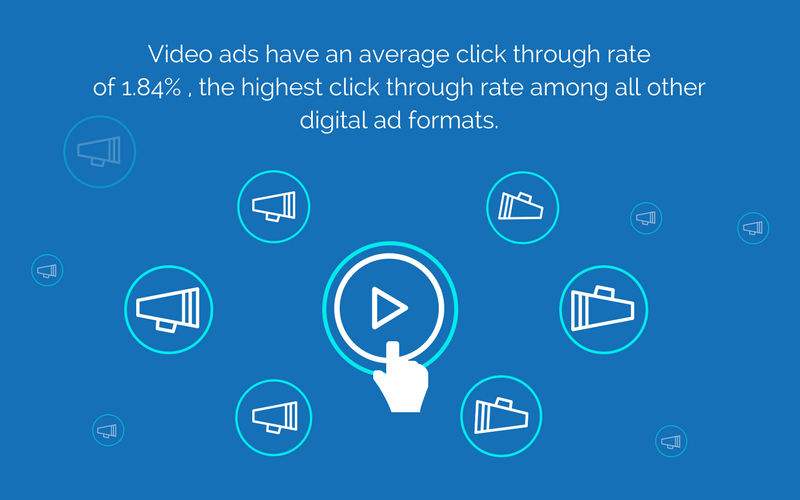 Keep in mind that the viewership of videos is greater on mobile than on any desktop devices. 88 percent of short videos (30 sec or less) are watched on mobile. Moreover, the possibility to laser target the audience take conversions to a whole new level.
KILLER TIP: In a recent Case Study, we were able to find out that using vertical video for ads increases reach by over 150%. Vertical videos stand out as more than 90% of social media traffic is mobile traffic. You can save thousands of dollars from social video ads by using vertical videos!
6. Get creative with your Stories
Facebook has ripped off the Stories features from Snapchat and has reproduced it in all it's apps - from Instagram to Facebook messenger and even Whatsapp!
The engagement rates are extremely high especially on Instagram. Many believe that this will be the end of Snapchat. Whatever may be, it's important that you come up with creative stories.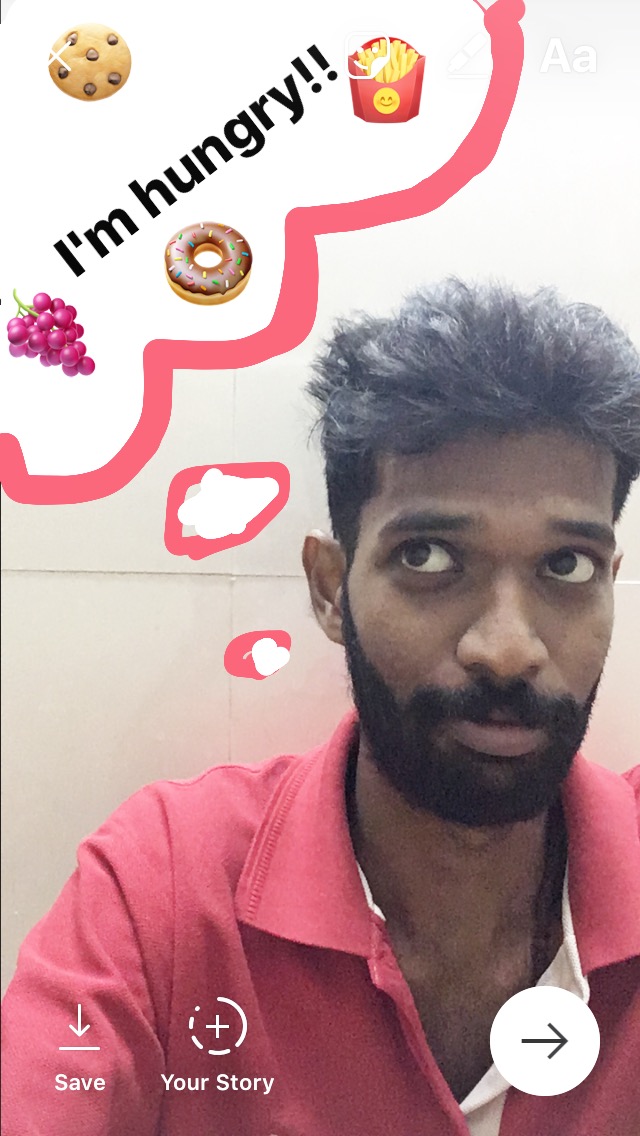 KILLER TIP: Whichever social media platform you are using, go all out on the stories feature. Post at least 1 story video a day to keep your followers engaged!
7. Leverage the power of Virtual reality videos
Virtual reality is a new video trend which is gaining a lot of momentum in social media channels. It is estimated that the total number of active virtual reality users is set to reach 171 Million By 2018.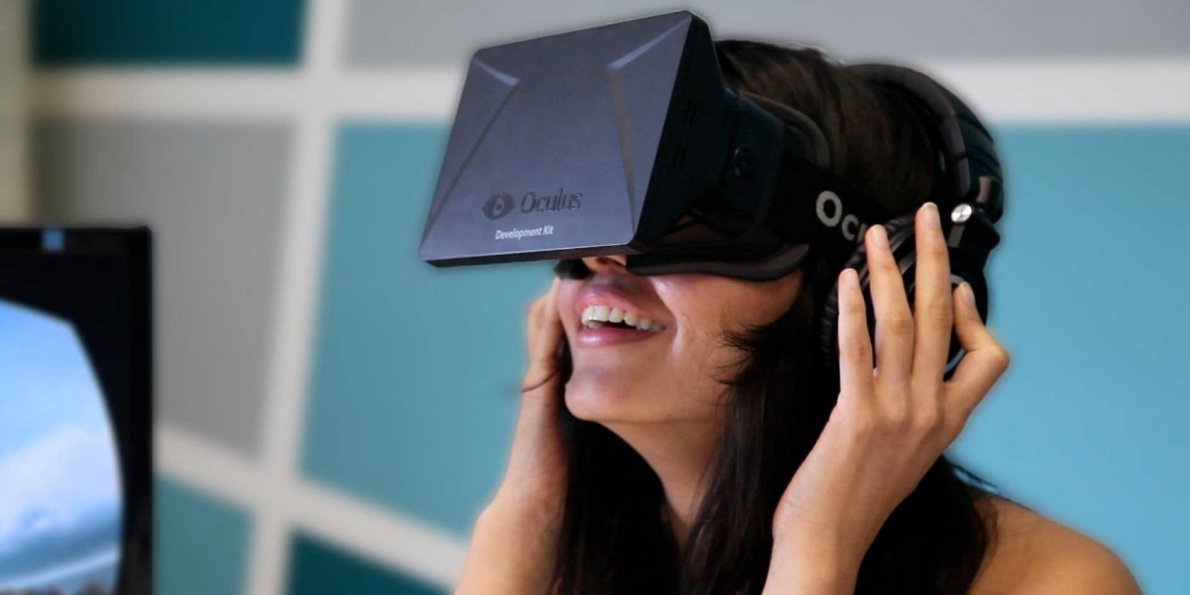 [Image Credit: https://Business Insider.com]
According to Facebook, people have watched more than 1 million hours of video on the Samsung gear VR. They have already taken over Oculus VR to be future proof.
Once Virtual Reality becomes more available to the public, we will see a bigger boom in video content. It could be the final blow for images and gifs. Just in a decade or two, you'll find yourself sharing a VR video of your birthday party instead of a photo!
KILLER TIP: Virtual Reality videos are only a rising trend. You can easily race past your competition by adopting this trend early on. Remember, early adopters eat 90% of the pie!
Things have come to a stage where a content marketing plan without social video is like a peanut butter sandwich with no peanut butter. You can always use Animaker to make animated videos for your social media campaign. Do you have any kickass video strategy for social video? Let us know in the comments!