How Pallavee created the perfect voice over for a 'no-budget' client?
Meet Pallavee Dutta, a marketing communications veteran from Bhopal, India.  
She started her journey as a freelance creator in 2017. Today, Pallavee works with firms big and small to create content for their websites, articles, marketing collaterals, video scripts, and more. 
Pallavee's story is something we were delighted to hear as it was about one of our sleekest products, Animaker Voice, and we are sure that you will find this story interesting too.
Now, let's hear it from Pallavee herself on how Animaker Voice made her life much easier.
A Mountain to Climb 
GiftPiper approached me to create a video that'd showcase the work of local artisans they supported and promoted. They wanted to do full justice to the artisans. But, the startup had budgetary constraints for this CSR (Corporate Social Responsibility) initiative. In addition, they were on a tight timeline that gave me only a couple of days to complete the whole video.
The challenge was to create a video that genuinely connected with the audience without compromising on the production quality, something that the client and I are both sticklers for.  
In addition, I did not want the storytelling to be only text-based because the magic of words fossilizes a little for most viewers when the story is just typed on a screen instead of being narrated.
The Hurdle that we all expected!
In any video, the voice track serves a very important role. It helps set the context for the audience and drives them through the flow of the video. 
The go-to solution for the perfect voice track was a voice over artist. We wanted a voice that could bring the earthiness of the brand into the video. But, for the quality we expected, the costs were sky high. 
I tried Fiverr and Nuance and even read about the cumbersome Google TTS API in desperation – but most were too expensive, and
not to mention, the amount of time it would have added to the video turnaround time through feedback loops and revisions.
Also, in my experience, the end product of the voiceover artist rarely sounded the way you'd imagined it in your head. The amount of control you have on the artist's output is minimal.
We wondered if we'd either have to sacrifice the comfort and warmth of a human voice or push the timeline and find more money for an artist.
Animaker Voice - The Perfect Choice!
That's when my research brought me to automated voices. We breathed a collective sigh of relief when we figured out that TTS tools were quicker and lightyears ahead in terms of cost-effectiveness. 
Our work was not done yet. The internet was full of TTS tools, most of them based on Artificial Intelligence from what I gathered. More importantly, none of the voices sounded like
real people
.
So my primary concern was to find the right AI voice that would suit the client's showcase and their Indian audience.
Thankfully, after trying many TTS tools online, I found Animaker Voice.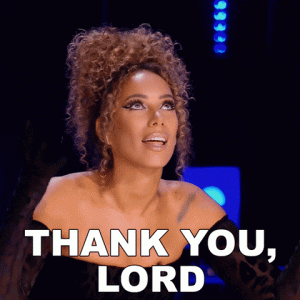 It was the perfect solution for my voice creation needs. They had 200 plus unique human-like voices from about 50 global languages. 
And the best part, even the free account gives access to the entire library of voices, no limits on the number of voice projects that can be created, and to top it off, we get 5 free voice downloads every month.
Finally I was able to meet the budget constraints without even the need to give away credit card information.
In addition, Animaker Voice was packed with features like Auto Enhance and Newscaster. It offered advanced voice controls to customize the voice by altering the pronunciation, emphasis, and pauses. It made the voice over sound as realistic as possible.
As a result, I had complete control over the end product. Moreover it just needed a fraction of the time it would have taken to work with a 'real' voice artist. 
It was the most straightforward and most accessible text-to-speech available I've tried. Also, I found the Animaker Voice's UI to be clear to work with, even for someone like me who is not a professional video creator.
Winning Hearts
Animaker Voice made it possible to create a voice over when a 'biological' voice over artist was simply out of the budgetary league. I don't want to use 'real' voice over artists anymore because Animaker Voice is quite as real as it gets.
"The painless ease of use and how quickly I was able to create a new voice over was a surprise bonus."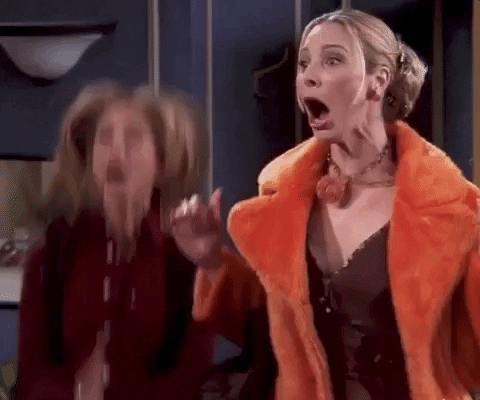 Once completed, I downloaded the newly created voice over from the Animaker voice tool in mp3 format directly, and used it in the client's video.
You can watch the video about an endangered Indian art form - 'Shadow Work' embroidery - lives
here
I loved that Animaker Voice offered so many options for warm, natural tones that sound just like the target audience, with the additional advantage of having so much control over speed, emphasis, and inflections!
Both me and the client were so happy and satisfied with the way the voice over matched to the video and how swiftly it brought out the essence of the video to their audiences.
Like myself, you, too, can use Animaker Voice's brilliance to create engaging voice overs and add natural flavour to all your videos.
Have you tried Animaker Voice? If so, share your experience in the comments below.