Animaker helped us take our Video marketing game to the next level & 2X our Sales Conversions!
Meet Stephen, a highly talented millennial from Elgin, Illinois. Stephen has been creating and editing videos right from the age of 7. (Yes, you read that right!)
His passion for video creation has been very useful in his current role as a marketing associate. He is in charge of media production for three companies (HealthWare Systems, Eligibility Advocates, and Credentialing One).
HealthWare Systems is a leading provider of innovative software solutions in the Healthcare Industry. Eligibility Advocates & Credentialing One are its subsidiaries.
Eligibility Advocates provides services to help hospitals' uninsured patients find health benefits. And Credentialing One is a credentialing service for healthcare providers.
With the workload of managing media production for three companies, how did Stephen create 5X more videos than he usually does?
Hear it from Stephen himself!
Videos are our main medium of communication. We use it for demos, social media, and even for training. So, there has always been a demand for creating more.
The Challenge We Were Facing
The concept of Video marketing has been growing well for the past few years. But recently with the rise of platforms like TikTok, Instagram, and Snapchat, there is a clear abundance of videos on the internet. While this is great for online commerce as a whole. It isn't great for smaller players who want their voices to be heard. A normal video with photos and basic transition effects was no longer going to cut it. And we started seeing this happening in real life when our videos were no longer as effective as they used to be. So we needed to pivot and fast! We needed to come up with a unique way to convey our proposition.
The Solution!
After some research online, we decided to pivot from our image-based videos and go with Animated videos. We were really convinced that this was the way forward. We felt reassured when we stumbled upon a recent blog by Hubspot, which highlighted that animated videos were more engaging & largely influential on a buyer's decision-making journey.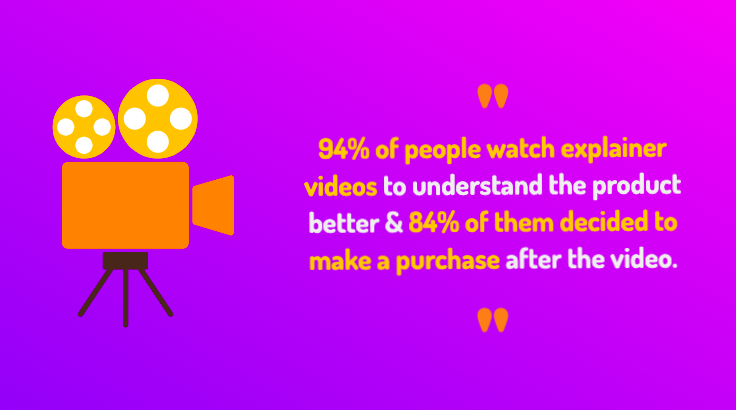 Source: HubSpot Blog
We saw animated videos as an excellent medium to counter our biggest problem, the declining conversion rates of our videos.
Finding The Right Tool for Us!
While we were fully sold on pivoting to the Animated video format. But there were still a lot of unanswered questions. - How do we create the animation? Do we need to hire an animator? - How do we make it more unique than anything people have seen before All of these questions were answered once we landed on Animaker's website. It was an easy-to-use online animation tool that also had its own character builder. We were really blown away by the character builder. I could literally build an animated version of any person I can imagine.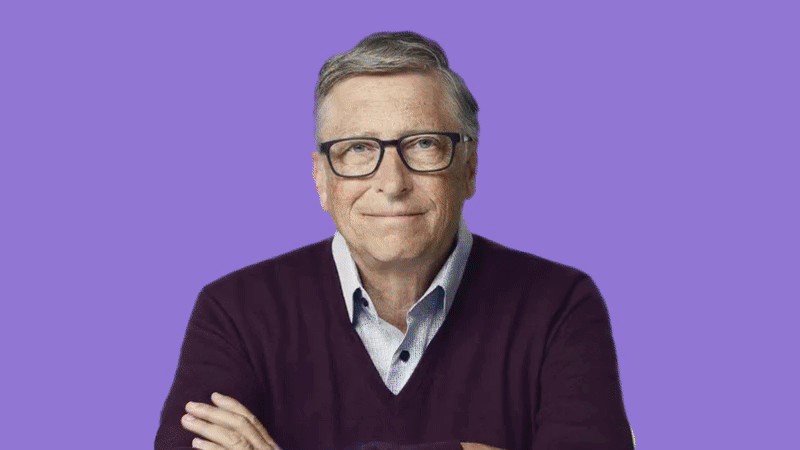 I started with the free version of Animaker. The user-friendliness of the application got me very excited. Right from the start, I enjoyed creating videos. As I got comfortable using Animaker, I got glued to my seat and started creating more and more videos each day!
How Animaker Solved Our Biggest Problem!
Animaker's Character Builder solved the biggest challenge. I could easily create characters that resembled my colleagues and use them in explainer videos & videos ads.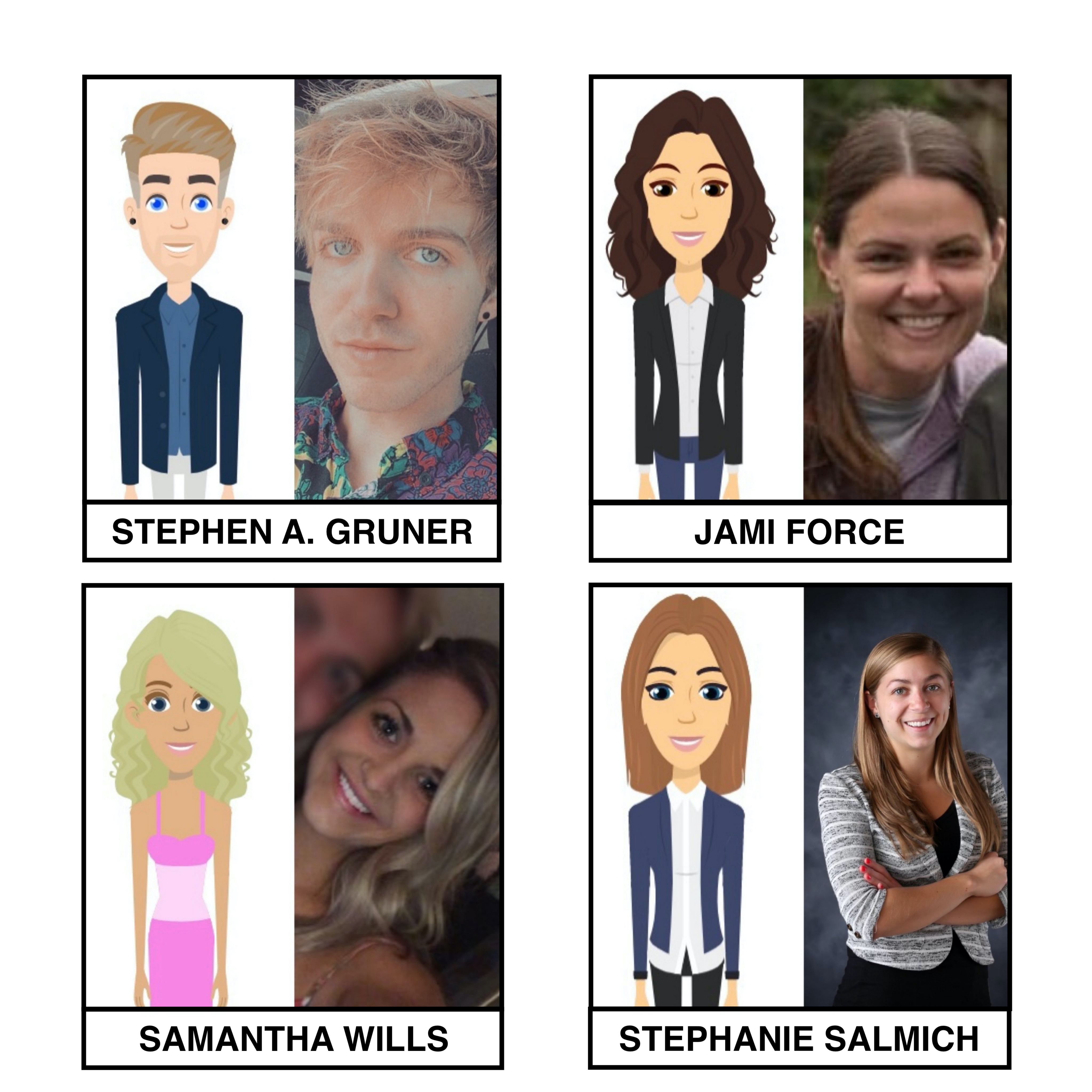 This feature made sure that our videos were more engaging and also unique. And in a couple of weeks of doing so, we started seeing an increase in lead conversions!
Added Benefits!
Besides solving our biggest challenge, Animaker also helped us resolve other issues with our previous tools. That is, with its very user-friendly interface, we spend 80% less time on video creation, which is quite refreshing! And all the video projects we create are saved on the cloud. I no longer had to worry about buying additional hard disks to store my videos.
Why I Have Become More Fond of Animaker!
Animaker adds new updates that continue to make the program better, which I really enjoy. I especially love the different backgrounds available. And you can also design your own backgrounds with a wide range of properties available. These elements really help us ensure that our videos will remain unique for a long long time.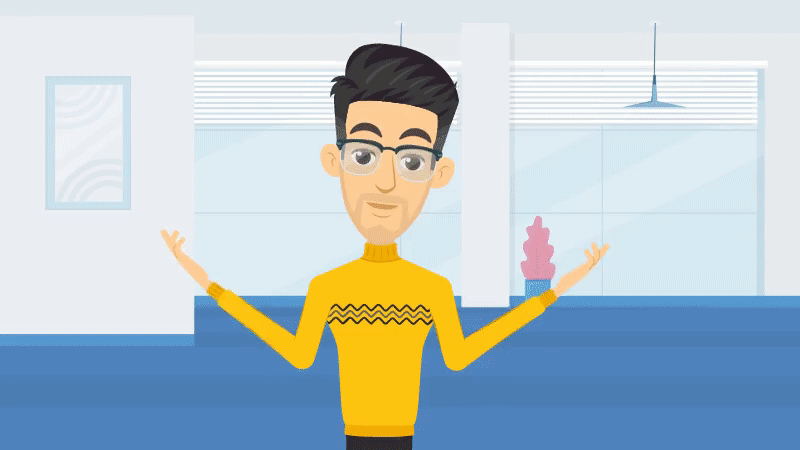 The Results That Matter!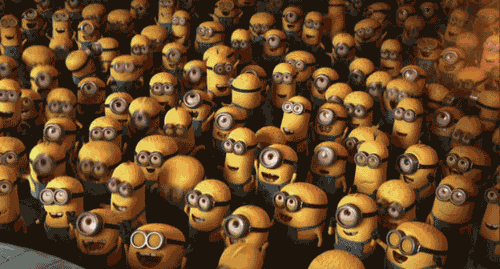 Once we started seeing some results, we scaled our video creation and used Animaker videos across our entire marketing funnel. For context, here's one among many effective explainer videos we created using Animaker. This resulted in 2X more conversions for us without even increasing our ad spend or our organic traffic. In the end, choosing Animaker became one of the best decisions we have ever made.
Do you also have a similar experience with Animaker? Let me know in the comments below.