How to make a staggering video with pictures in 4 easy steps?!
Pictures are like captured memories. They're like snapshots of the best moments in your life. Just one picture can tell a million stories.
So imagine the power of an array of pictures in a video! It can bring out a rainbow of emotions which no words ever can.
This is why picture videos are very special and personal - be it a simple christmas greeting to your teacher or even a romantic gesture to your bae!
Now, creating such videos have always been a taxing affair. It either takes a lot of work or costs a lot of money!
In the next few minutes though, you will become a master in this art! For we have the perfect picture video maker - Animaker.
Let's Get Started!
If you're a first time user, Sign up for a free account.
Log in if you already have an account.
Now, there are 2 roads, either of which you can take:
Use a template
Build from scratch
Whichever path you choose, we'll tag along and help find the destination!
Either way, you get plenty of flexible options and powerful features that you can exercise and create a staggering picture video by yourself.
How to edit a Photo Video Template
Editing a template is surprisingly easy. You can complete your final video within 5 minutes by just following these simple steps:
Login to Animaker and you'll find yourself on the Dashboard. In order to see your templates, click on "Get Started".

In the template section, choose the 'Photo Video' category and select the template you like: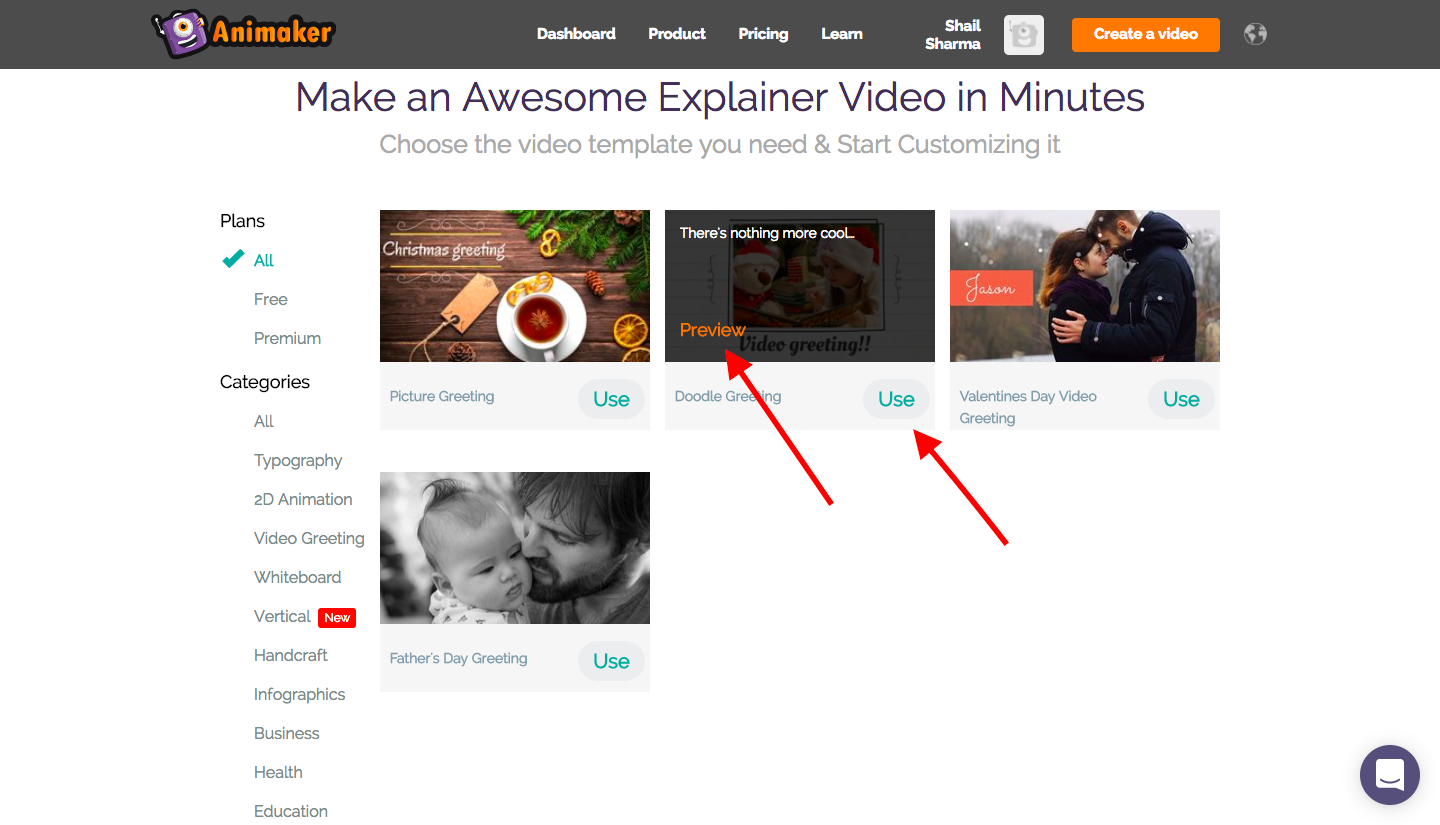 You can select the template and click on 'Preview' to go through all templates first. You will get redirected to the app as soon as you choose a template and click on the 'Use' button.
This is what you'll see next: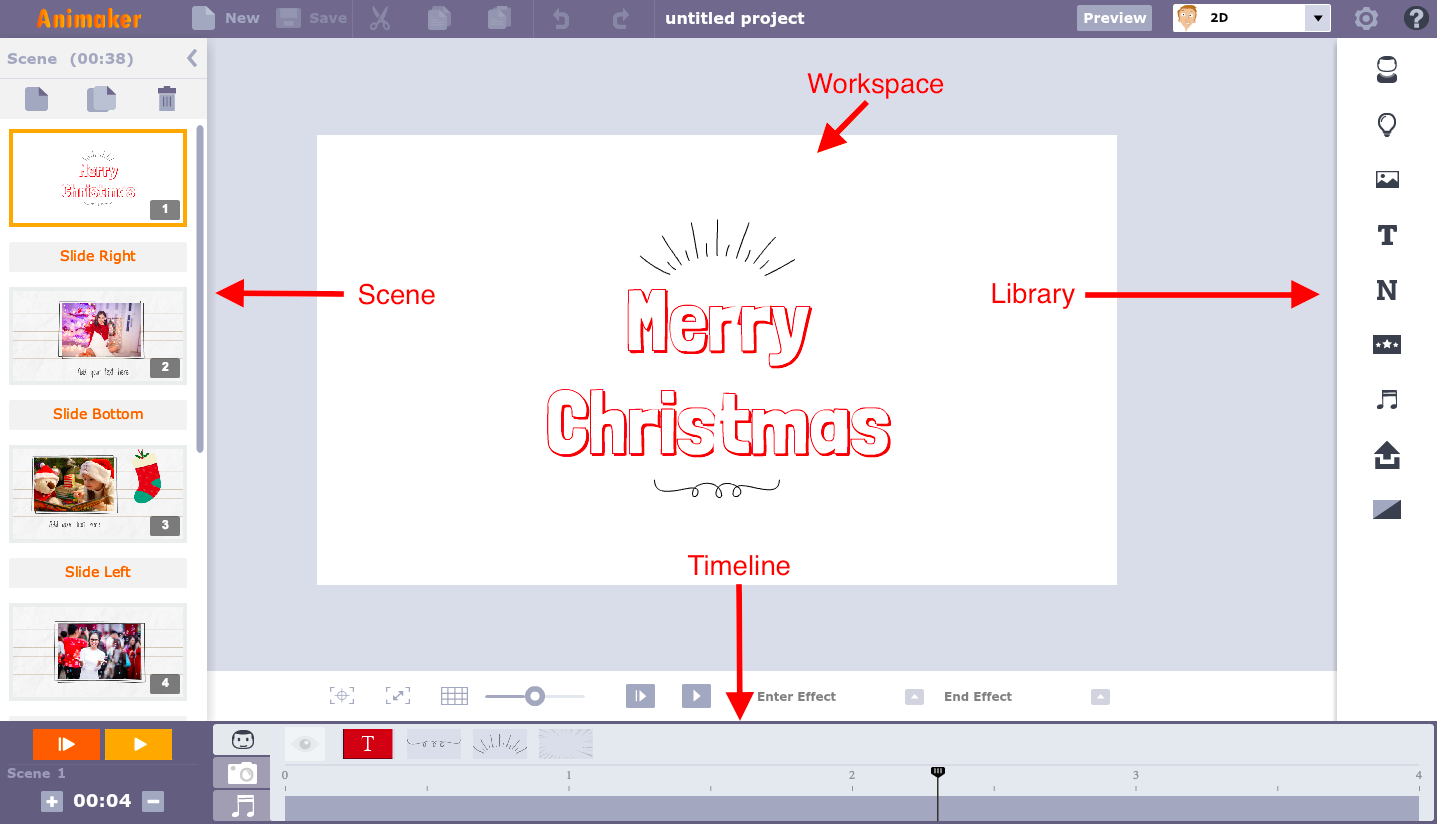 As you can see, there are 4 elements here:
Workspace: It's the space at the centre, the space where you'll create your video using pictures.
Library: It's the menu you see to your right, the place where you'll find all the animation effects required for your video along with a lot of other props.
Scene: It's the menu you see to your left, the place where you can add multiple scenes to your video.
Timeline: It's the menu you see at the bottom, this is where you adjust the timings of the elements used in your video.
4 Easy Steps to make a Staggering video with pictures (Using Animaker):
Step 1: Upload and insert your pictures into the template
Resize your pictures and add animation effects.
Step 2: Edit the text
Select the style, colour and size of the font.
Step 3: Use background music
To change the background music, select or upload your own music and drag it down to the music timeline.
Step 4: Export your video
Check out the preview and then export directly to YouTube or download the video.
All set? Now, Let's begin:
STEP 1 : Insert your pictures into the template
Decide which pictures feature in your video and then upload them one by one. Here's how!
Go to the Uploads section in the Library and upload them one after another.


Just make sure it is in the Images tab. Select your picture from its source local location, select image type as 'properties' and click on 'Save'.
Click on the 'Swap' icon from the Item Menu.


The item menu will appear once you click on the existing picture in the template.
Choose the picture (you want to swap it with) from the upload section.


You might want to resize it by simply clicking on the image and dragging it outwards or inwards by its edges! You can also select how you want your picture to appear by using the 'Special Effects' feature in the effects menu.
STEP 2 : Add text to your video
Click on the text to edit it.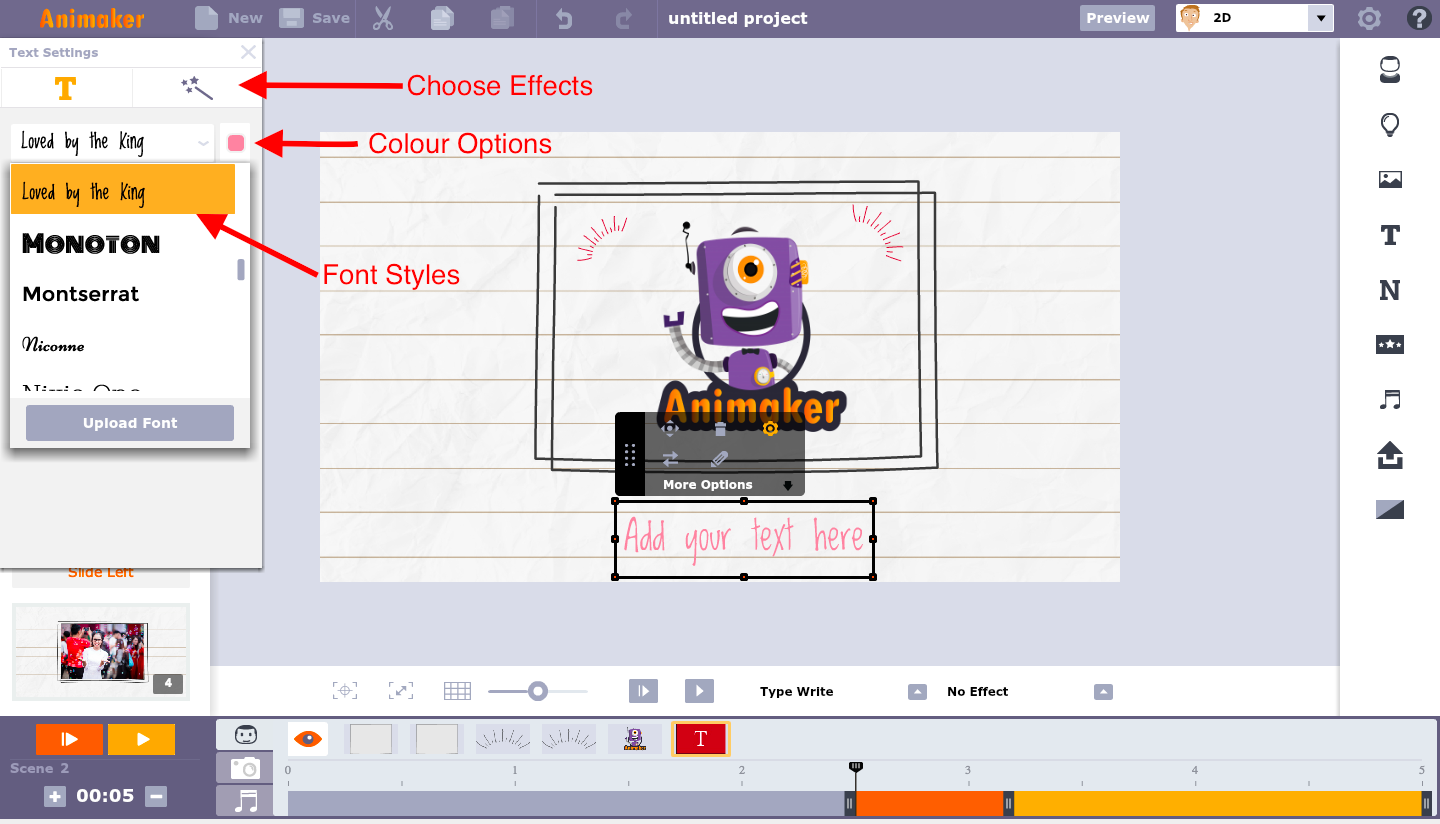 From the Item Menu, click on 'Enable Property' to get the 'Text settings' window. From here, you can change the font, size as well as the colour of your text.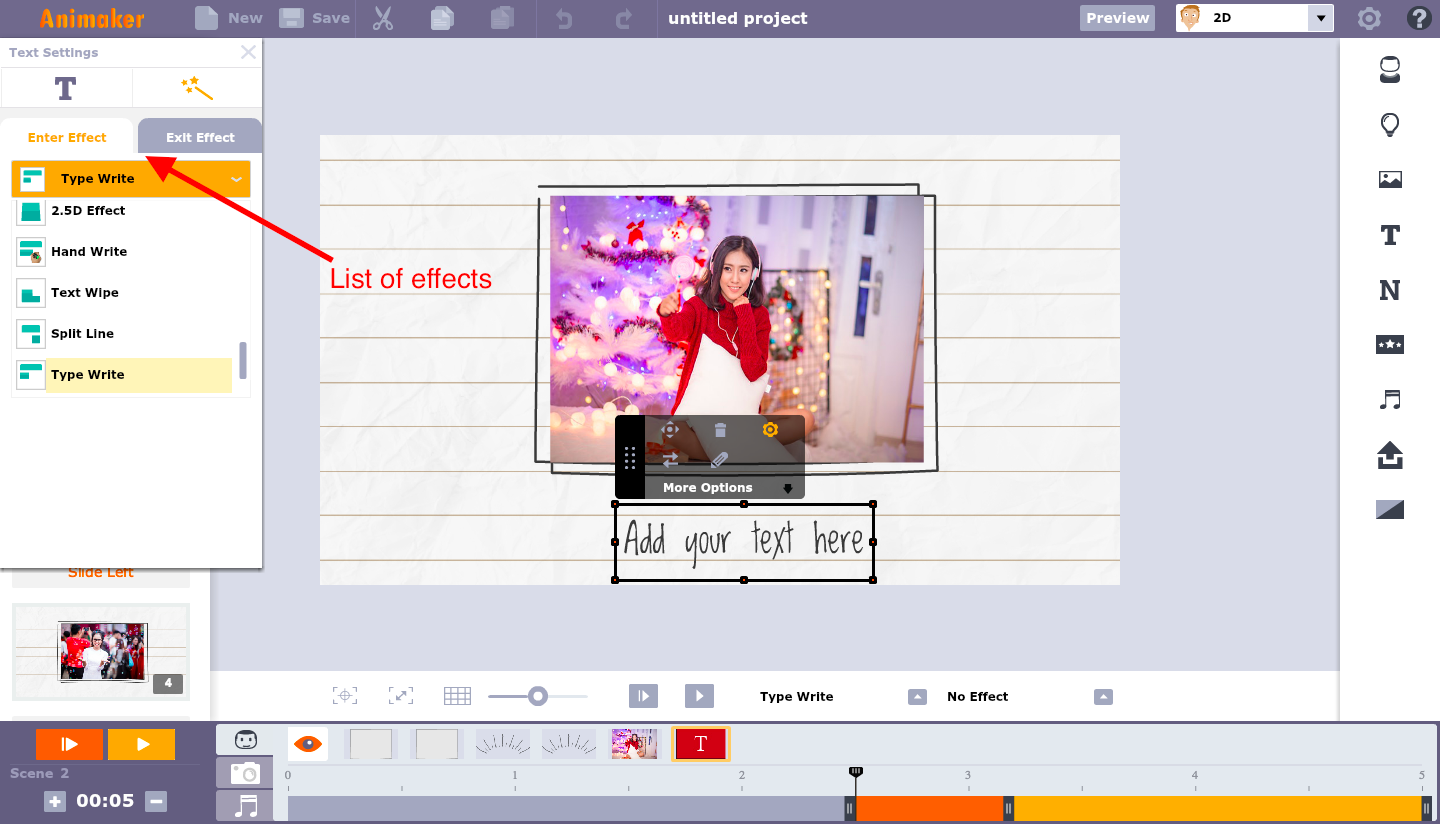 In addition to this, you can also choose special enter and exit effects for your text!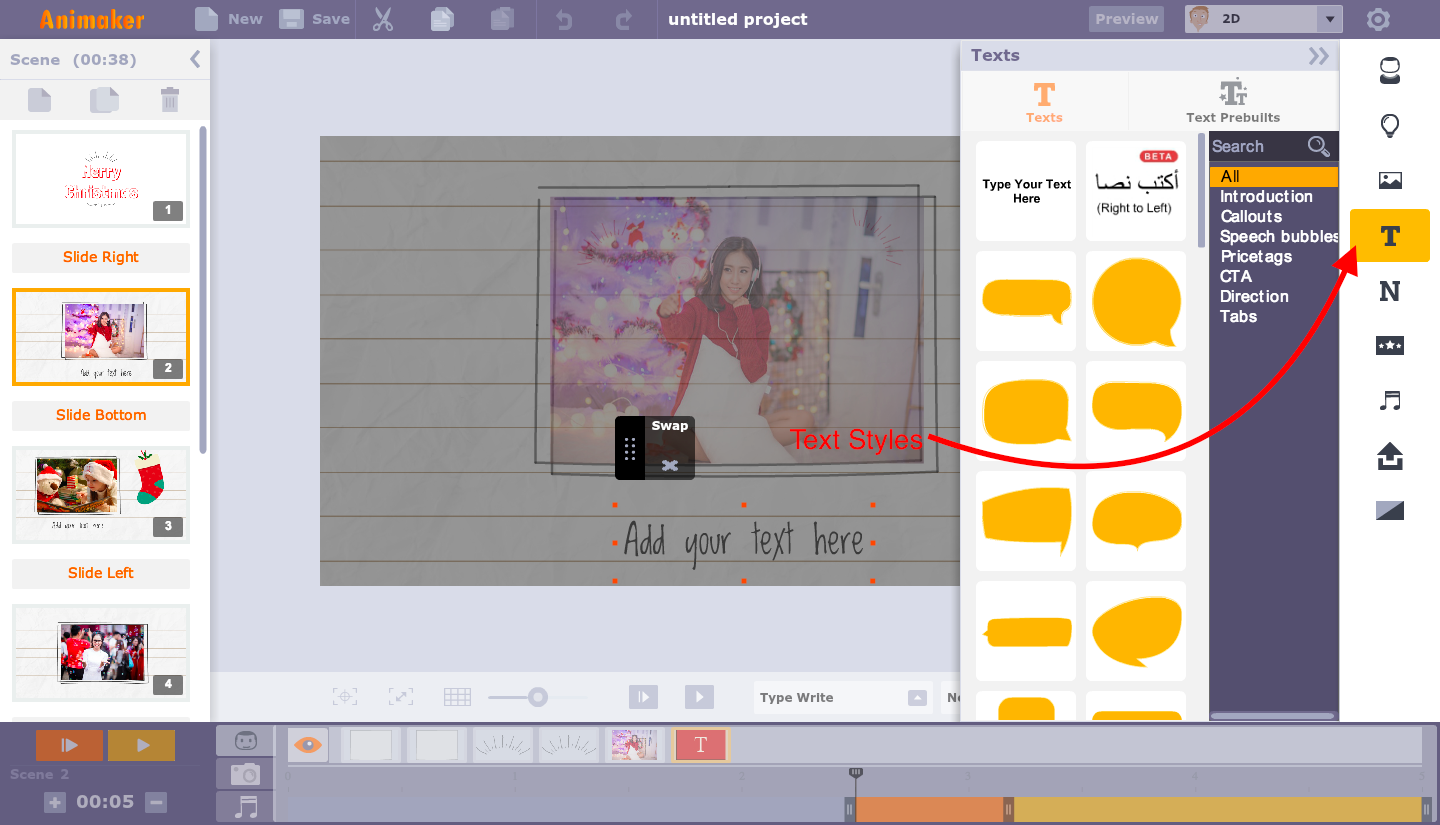 Also have a look at more text style options in the Library.
STEP 3 : Play with the music
If you want to change the background music, Animaker's rich library gives you a whole host of options to choose from. And if that's still not enough, you can upload your own music the same way you uploaded your pictures.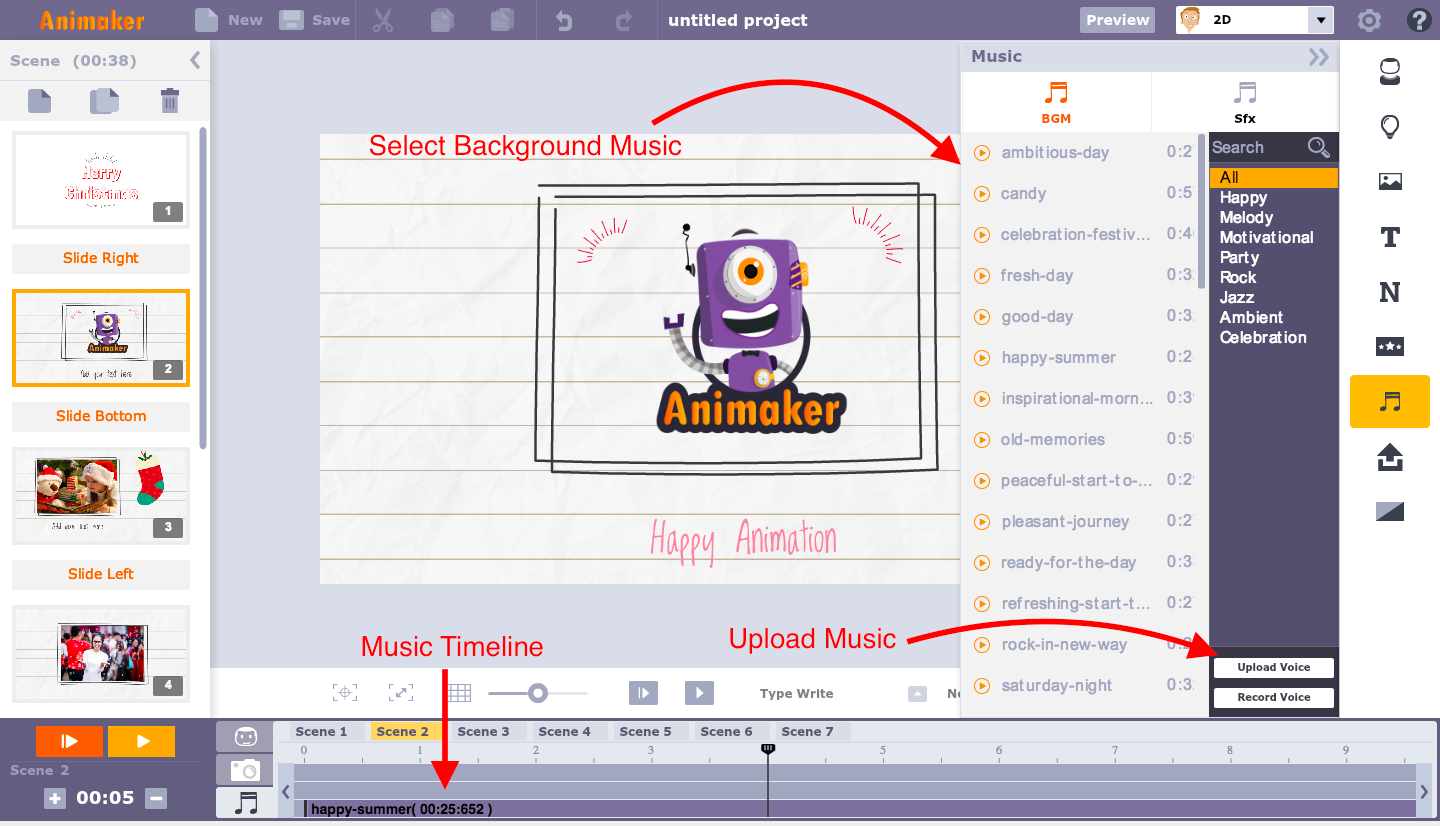 Just select/ upload and select music from the Library and drag and drop it on the Music Timeline below.
STEP 4 : Export your video (your masterpiece!)
But first, we advise you to see a preview of what you've made: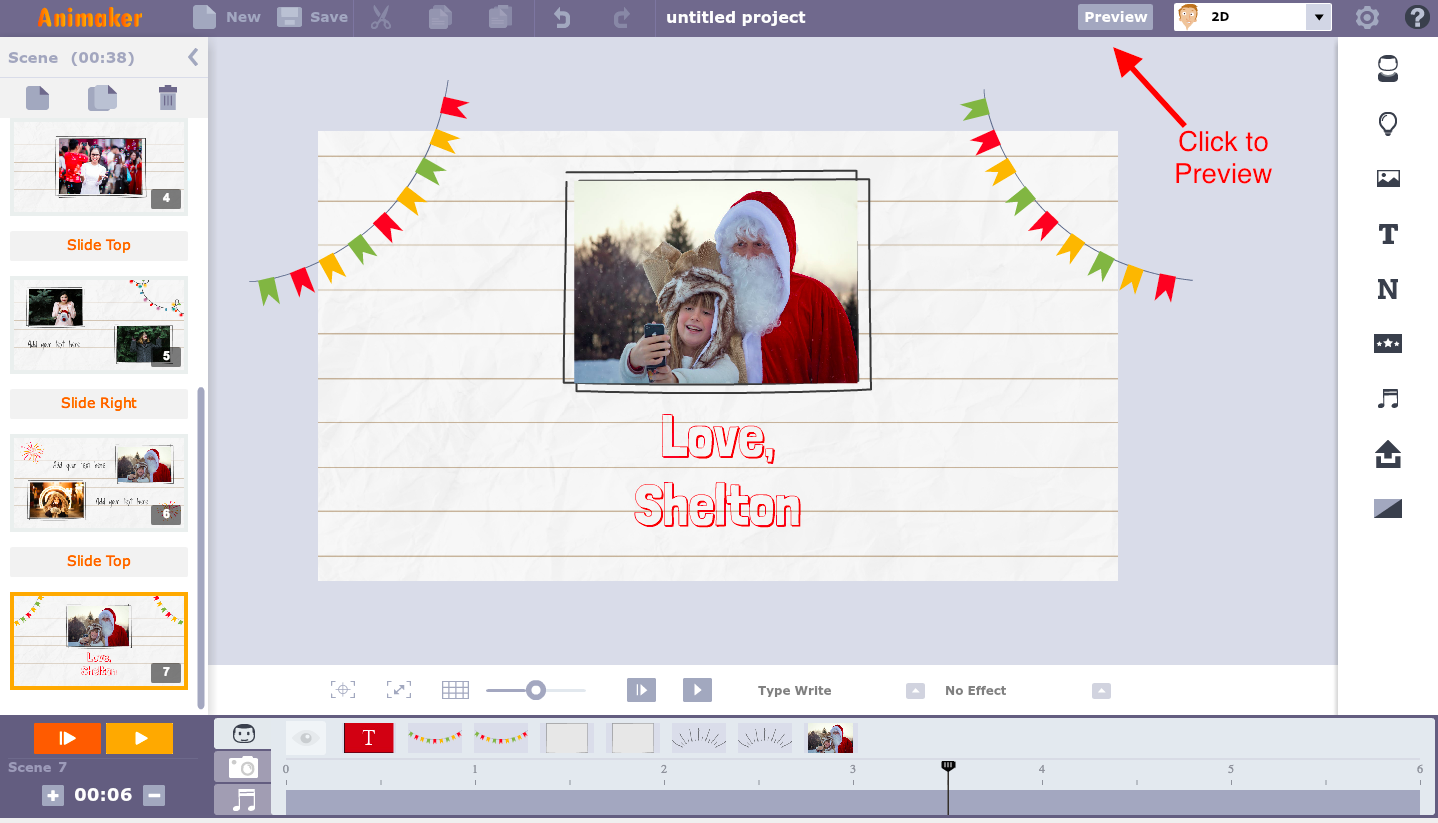 Looks perfect? Now, export it with the click of a button: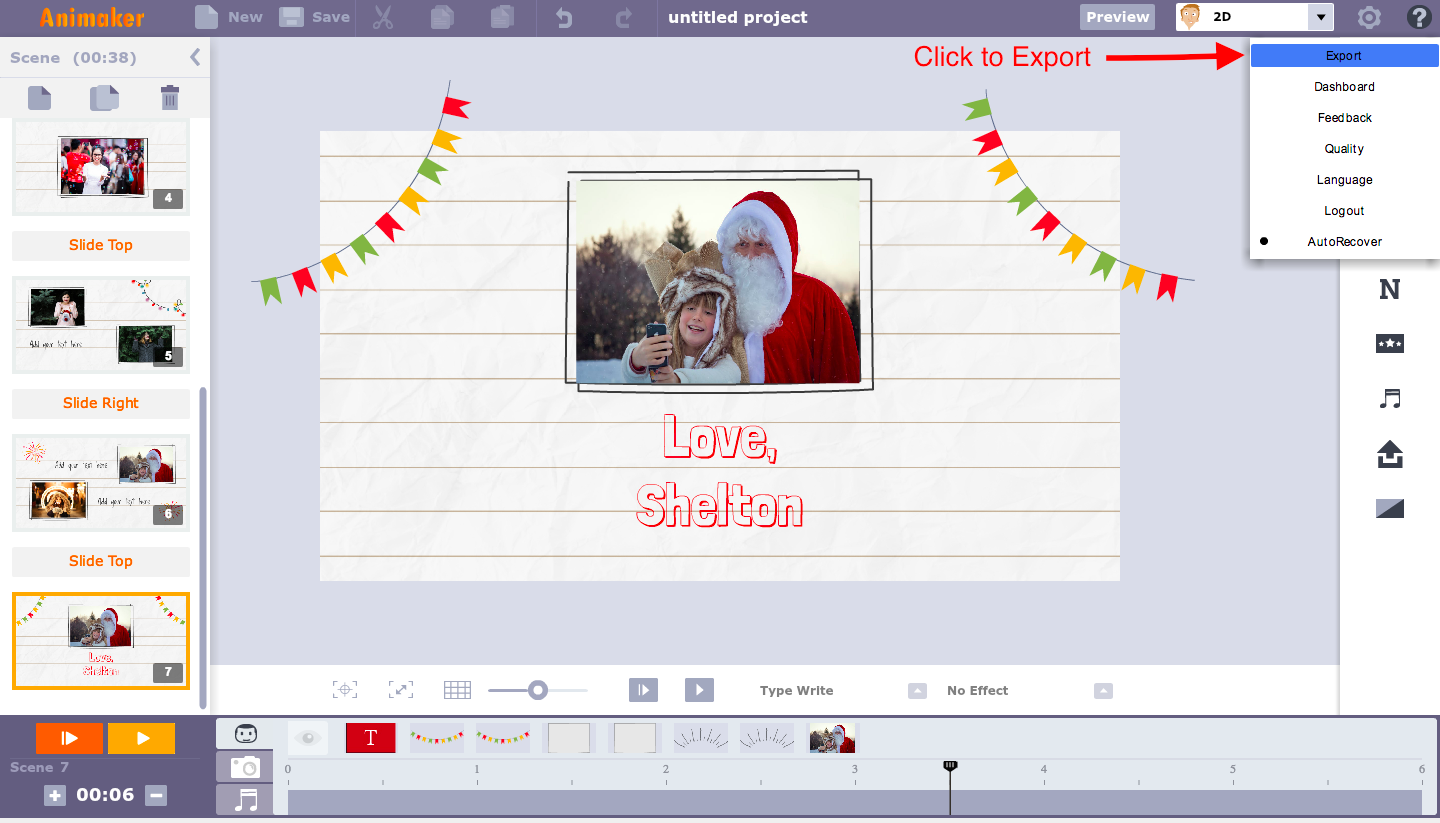 And if you want to build a video from complete scratch:
Check-out this simple tutorial -
See?! Even this wouldn't take you as much time as you'd thought. If a template video took you 5 mins, this would probably demand 15 but not more!
It's just that for making a completely new video, you need to know just a lil more than what you already do by now.
Ready?!
Choose a blank animo from the template section and hit on 'Use'.
Once inside the app, you can use the richest animation library there is, and get cracking!
There are plethora of characters, properties, backgrounds, music and what not at your service! And not to forget, you can upload any picture and/or music on the app and use that too.
In addition to all that, the variety of animation effects we have will make you go bonkers!
Let's have a look:
Object effects: With these effects, you can decide how the objects in your scene enter and exit!


And always know that you can control the timings of your objects as well as effects in the scene through the timeline. The orange part depicts the duration of the effects while the yellow part depicts the duration for which the object stays in the scene.

Motion effects: Like the name suggests, these are effects which help you move objects within a scene. We have 2 motion effects for you:


a) Multimove: Helps you move an object from one position to another in streamlined motion
b) Curve Tool: Helps you move an object from one position to another in a curved path
Special Effects: The 4th icon from the bottom in the Library (3 star icon) has a host of effects which will add premium animation to your video! You can customize their colour too.


You'll find 2 types of special effects here:

a) Screen effects:

They fill the entire screen. These are again of 2 types:

Abstract screen effects
2D animations like fire, tornado etc.

b)Prop effects: These are special effects which can be moved around in the workspace and can be increased or decreased in size.

Transition effects: The last icon you see in your library gives you access to the effects that transition one scene to the next.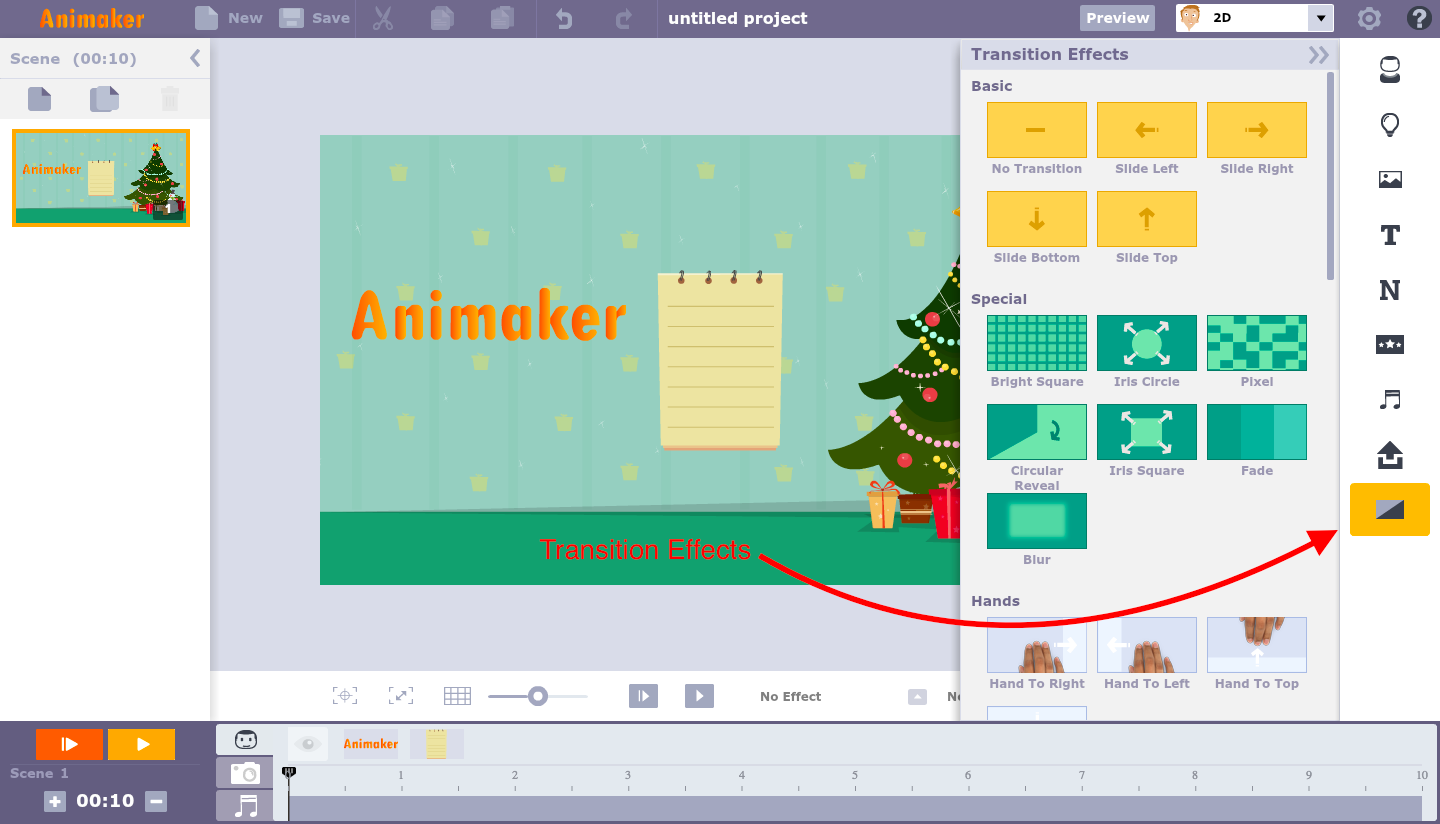 These features and effects are just the tip of the iceberg. Season them with your creative awesomeness to cook up something really special.
Go ahead and give your imagination wings!