Introducing Animaker 3.0 - The Future of Video Making is here!
Nearly 8 years ago, we launched Animaker with one big mission: to equip startups and professionals with an in-house studio to create professional quality videos. In the years since, we've been developing Animaker to deliver on that mission. From a simple tool to create professional quality Animated videos, we've transformed to a complete toolkit that's required to create studio quality videos in today's content powered world. Today, we are Introducing Animaker 3.0 - The Ultimate Swiss Knife of Creativity to help Businesses, Individuals and Creators to create all kinds of videos without having to hire an actual studio. With Animaker 3.0, we've taken the biggest leap ever and reinvented Animaker yet again. Yes, we're introducing 20+ new features and 250+ major and minor updates in the App that are truly revolutionary. All of these were developed by our team in spite of the pandemic hitting us head-on. Now let me walk you through these groundbreaking features that are new in Animaker 3.0.
What's new in Animaker 3.0?
1. An all New App outfit:
In Animaker 3.0, The User Interface gets a whole new outfit. This is not just a change in the looks of the app. It is a complete Reimagination of the application after doing a lot of research and receiving tons of feedback from our users. This UI revamp is done with a focus on improving the following three factors.
Ease of navigation: Ever since the launch of Animaker 2.0 we have been constantly updating the character library and adding tons of new stock assets. So, it becomes extremely difficult to identify the perfect character action or asset from Animaker's enormous library. So, to make it easier for the users to access these assets, we're introducing an all-new expanded version of the library. Together with the library's search feature, now all the animations and assets are just a click away.

App performance: We are constantly developing the App performance so that our users can do more, in less time. Yes, all the newly added assets in Animaker 3.0 are far lighter making Animaker 3.0 - 2X faster than Animaker 2.0 and 5X faster than Animaker 1.0. This intense optimization we worked on, certainly makes Animaker 3.0 much faster and more responsive than the earlier versions of Animaker.
Aesthetics: Animaker 3.0 is not just powerful, it's got an aesthetic workspace too. We've revamped the entire UI of the application to give a simple, yet modern look.
Here's a clip from the launch event explaining the details of Animaker's new outfit.
2. Universal Spilt:
Are you worried about wasting a lot of time in trimming the unwanted portions of your video? Well, worry no more! The Universal Split from Animaker 3.0 is here to save your day! With Universal Split, you can capture the best moments of your video in just a single click. Even with zero experience in Video editing, all you have to do is to just place the playhead on the specific timeframe your video needs to be clipped and merge the other two parts easily.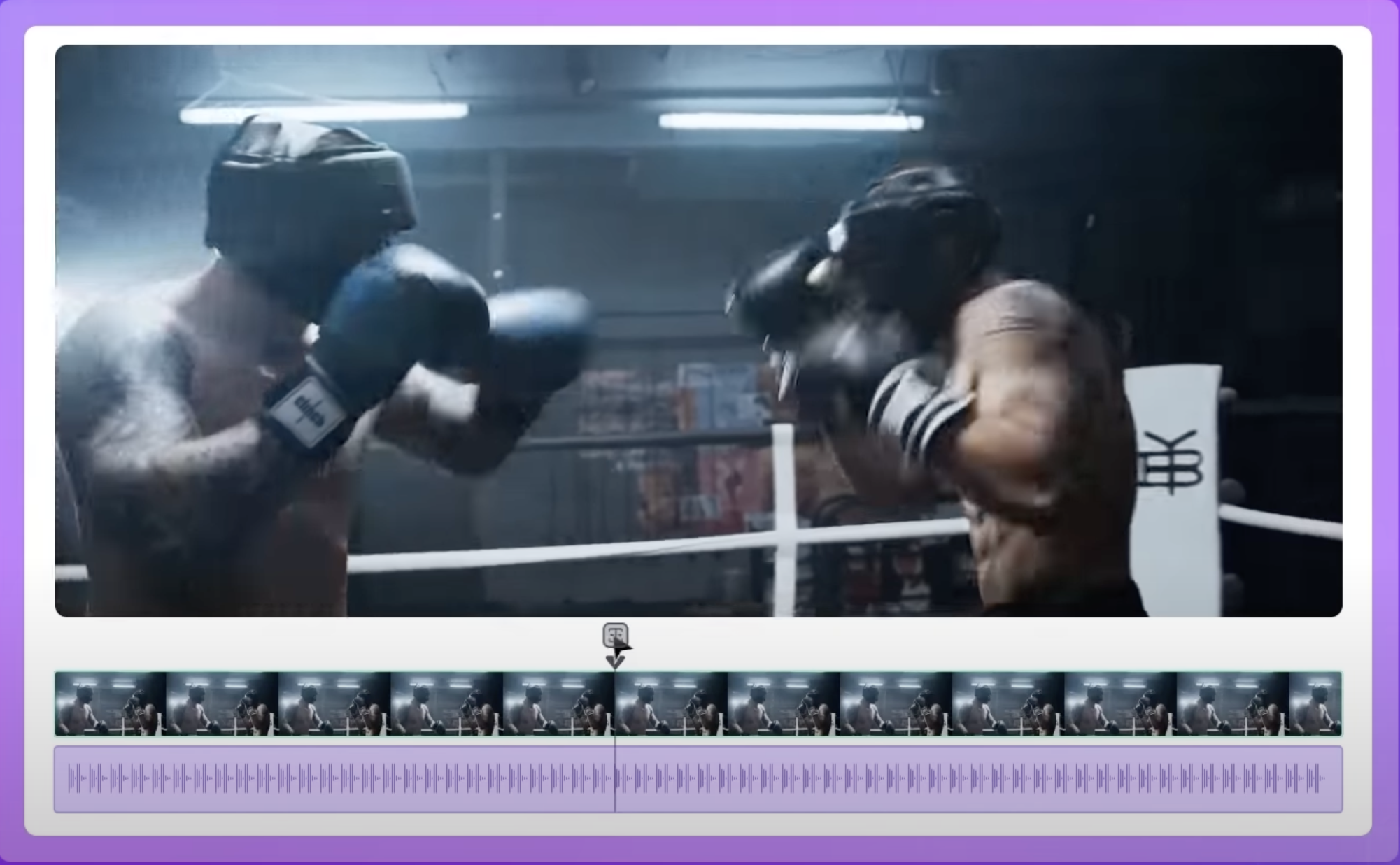 Universal Split comes in handy when you're uploading short video clips to Instagram, YouTube or TikTok. Wait a minute! I can hear what you're thinking! Almost all the online splitting/trimming tools do this, then what's so phenomenal about the Universal Split in Animaker 3.0? Animaker 3.0 aims to reduce the time and effort you put in creating your videos in every way possible. Therefore, the Universal Split in Animaker 3.0 can literally split EVERYTHING. Yes, every single asset like Video, audio, characters, animation, text etc used in a video can be split using the universal split. This helps you to edit your videos 10x faster, making universal split another remarkable feature indeed! Here's a clip from the launch event explaining the details of the Universal Split in Animaker 3.0.
3. All new Timeline:
The timeline in Animaker 2.0 was designed to help the users create professional quality videos. However, one has to get some hands-on experience before they can master working with the timeline. So, we received a lot of feedback from our users to make the timeline simpler. We listened to our users and transformed the timeline to let them create videos like a pro right from the beginning. Yes, the timeline in Animaker 3.0 is much simpler, yet more capable than the earlier versions of timeline.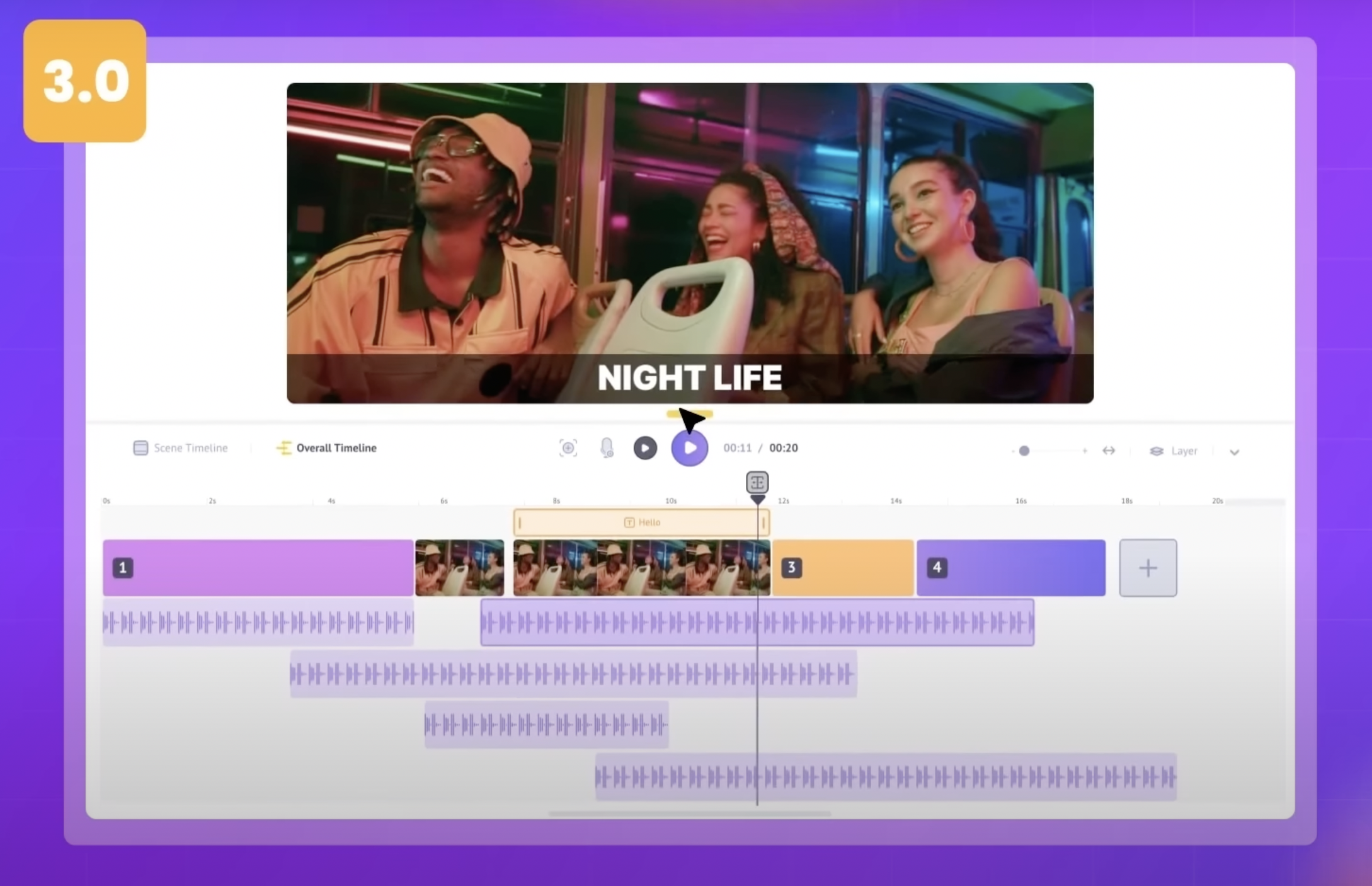 From editing a simple template for video greetings to creating more intense videos for L&D or training purposes, the timeline in Animaker 3.0 is designed to turn every video making experience better. This new timeline is so convenient that you can adjust it to get the micro and macro picture of the objects/assets used in your video thereby making the video creation easier than ever. Here's a clip from the launch event explaining the details of the all new Timeline.
4. Advanced Workspace Zoom in & out:
Another feature that a lot of our users have been asking for, is the ability to adjust the workspace to make it look larger or smaller. Therefore, in Animaker 3.0 we've introduced the advanced workspace zoom feature to zoom in and zoom out of the workspace just like the way you want. This makes it much easier to zoom into a section of the workspace and effortlessly work on the minute details you want to add in a video. Here's a clip from the launch event explaining the advanced zoom in and zoom out feature.
5. Sound Wave Editor:
One of the major issues that video creators face while adding music to a video is when the background music overpowers the voice-overs in the video. This might ruin the experience for the viewers as they cannot follow the narrative in the video. But without the background music the video might become dull, lacking emotion and pace. In order to get the perfect volume for the voiceovers and music tracks in your video, we are introducing a new feature in Animaker 3.0 called 'Sound Wave Editor'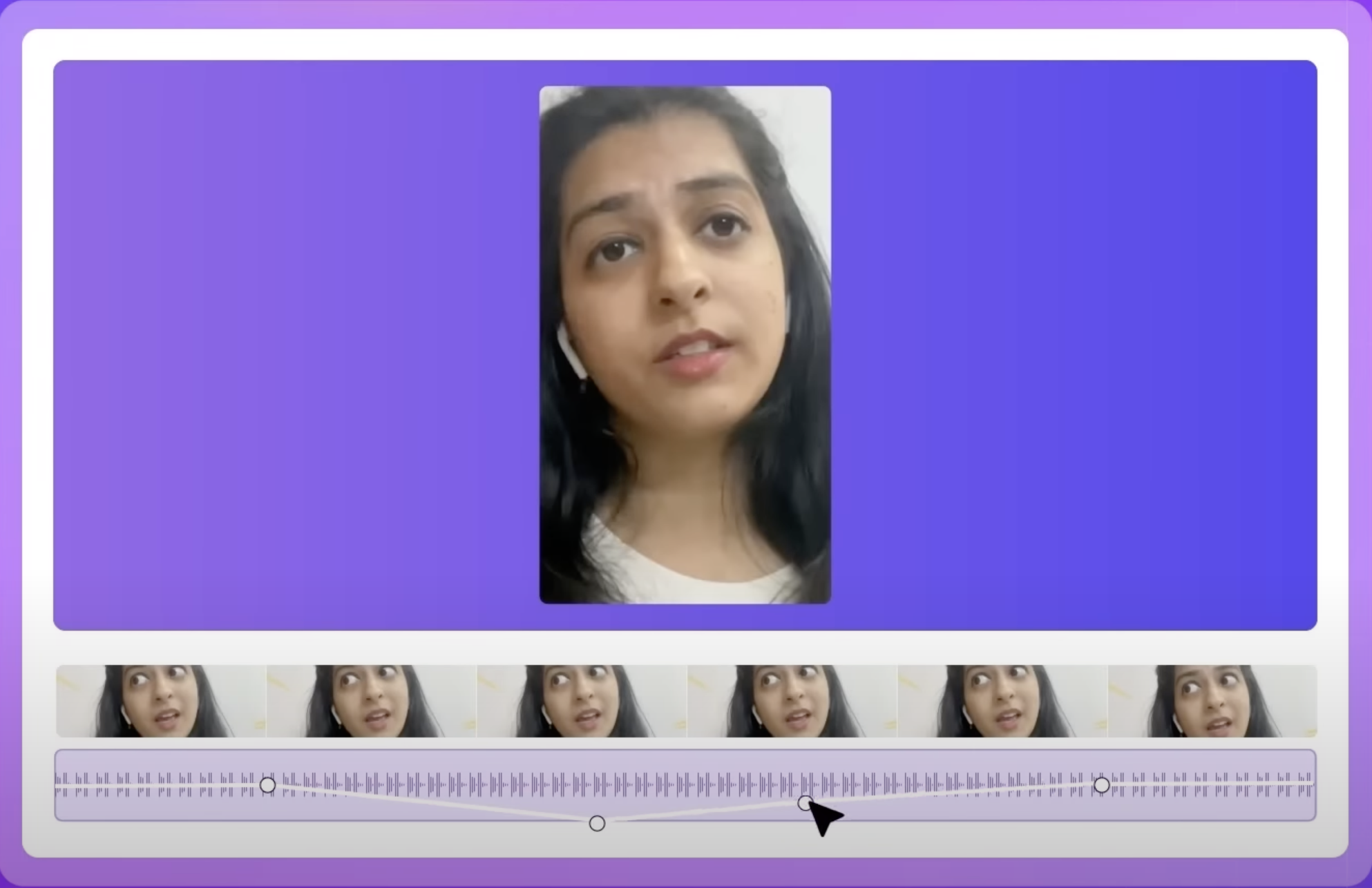 With the Sound Wave Editor, you can control the volume of any audio track that you add to your video. You can fade in and fade out the volume of the music track wherever you want in just a click. This ensures that the volume of each audio track sits right in the sound mix. Here's a clip from the launch event explaining the details of the Sound wave editor.
6. 100 new professions:
When we launched Animaker 2.0, we also introduced the revolutionary character builder. This enabled our users to create billions of unique characters. Additionally, we took a small step and introduced around 100 pre-built characters in the library intended to give a formal or a casual look. The Characters in Animaker was a huge hit among the users and almost 90% of videos created using Animaker at least had a single character in it. Over time, we expanded the character library further based on the feedback we received from the users. So we introduced characters with different body types which made Animaker 2.0 have a wide range of characters like kids, animals or plus size characters. But we always want to push our boundaries and give you something more! So in Animaker 3.0, we're taking a monumental leap and introducing more than 100 new professional characters, both men and women.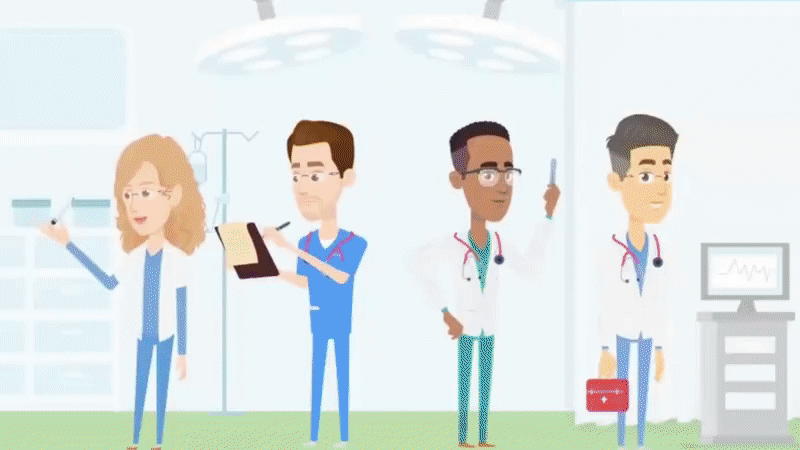 These characters represent the diversity of professions from civil servants to blue collar workers that play a pivotal role in the world. With this new update of professions, the character library has more than 500+ unique characters, with a diverse range of professions, age, size making it easily the largest collection of characters in a DIY video making tool. Here's a clip from the launch event explaining the details of the 100 new professional characters in Animaker 3.0.
7. State of the art file compression algorithm:
With Animaker, you can create upto 4K studio quality videos. These videos are published in different platforms (YouTube, Facebook, Instagram, TikTok etc) and viewed across different devices. Which means the video format also varies according to the video players and the Operating Systems. That is why we are introducing the new, state of the art File compression algorithm in Animaker 3.0. It ensures two things.
First, all the downloaded files are of highest quality but the compression algorithm reduces the file size considerably so that it doesn't take much of your storage space.
Second, it gives you the option to download the compressed videos in 6 different video formats like mp4, mov, flv, mkv, webm, wmv.
Thus you can play your videos on any platform, device, OS or player. You will have an awesome viewing experience while saving several GBs in the disc space. Here's a clip from the launch event explaining the details of the file compression algorithm.
8. Advanced Collaboration:
A couple of years back when the Covid pandemic hit, the world had moved into a remote working model. Today, even after 2 years into the pandemic, a lot of organizations follow a remote working model and have globally distributed teams. Therefore, the need to have proper communication is more important than ever before. To help these companies create their videos efficiently and collaborate seamlessly with other teammates, we're introducing the Advanced collaboration feature in Animaker 3.0. With the advanced collaboration, you can post comments on any scene or object in your video, tag your team members and assign tasks, make and resolve suggestions, all in real time, so you can work together with your friends or teammates even more efficiently!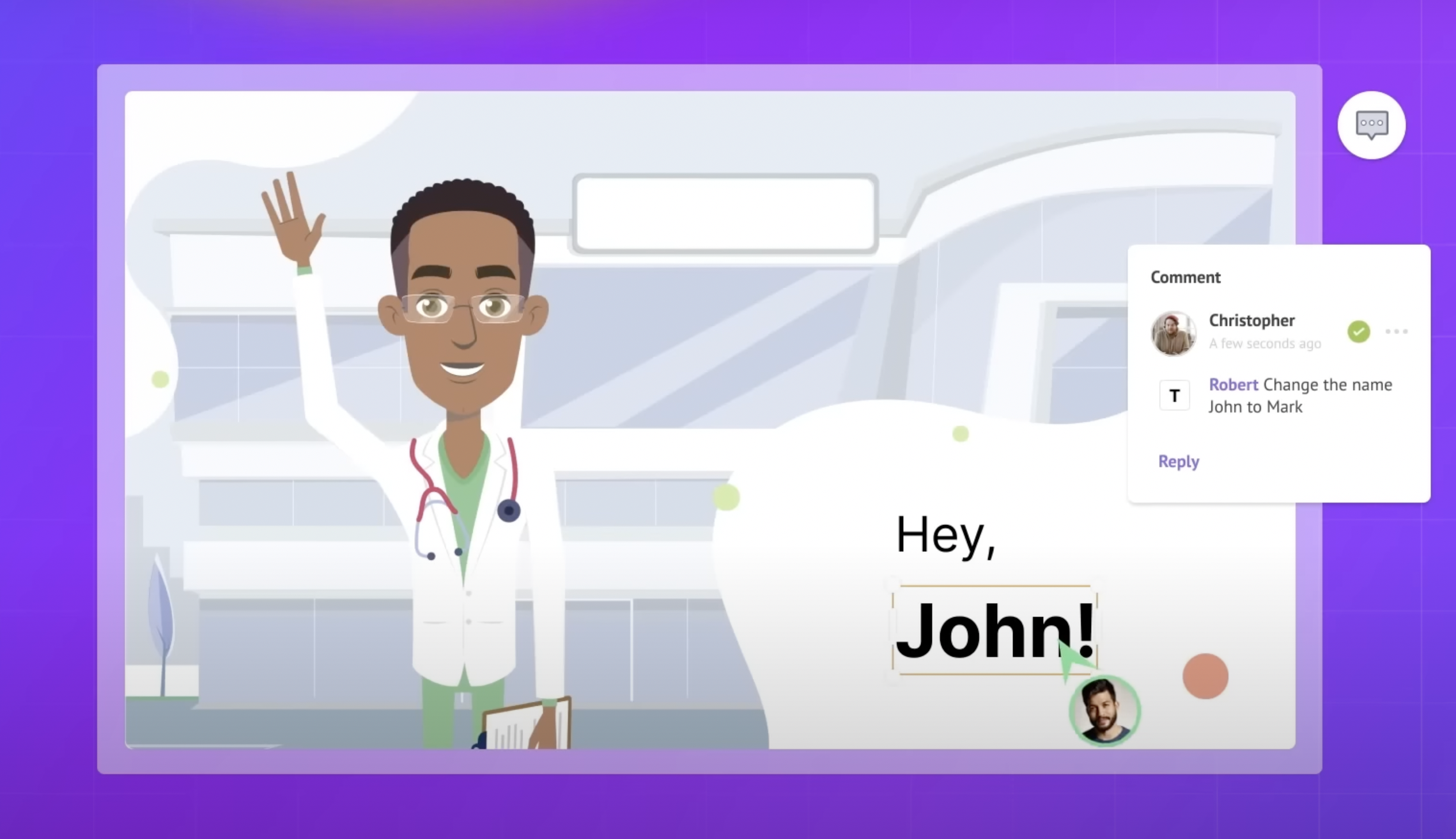 This feature ensures that there is no space for miscommunication to happen. This keeps you from sending the videos back and forth for edits, looking through the series of chats and emails for suggestions from your teammates. This feature saves tons of your time and is super ideal for remote working! Here's a clip from the launch event explaining the details of advanced collaboration in Animaker 3.0.
9. Improved Security and Privacy:
When we started creating Animaker 3.0, we built it from the ground up to be focussed on providing Industry leading security and data privacy. We've come up with robust data security and privacy practices across our product engineering and service delivery principles. It provides security at multiple layers like Single sign on, Two factor authentication, GDPR compliance to ensure that your private Data remains private. But we did not stop there! Recently Animaker has earned its seal of approval in Data security by ISO. Yes, Animaker now conforms to the industry-accepted ISO 27001 standard to help you ensure the security and compliance of your data.

In simple terms, Your data is owned by you, and not by Animaker! Here's a clip from the launch event explaining the details of data security and privacy enhancements in Animaker 3.0.
What's Upcoming in the next 90 days?
Our incredible product team is working on the following features in Animaker that'll take your breath off. These upcoming features are planned to be released in the next 90 days.
But here's a quick peek on what each feature is about:
1. Ultimate Time Controller:
Have you ever wished to own a time machine in your life? Well, the world is still very far away from inventing the time machine in real life, but we've taken a step to develop a feature in Animaker that has time controlling powers. Yes, a tool that can fast forward the time, or slow it down, or even reverse it. Introducing 'The Ultimate Time Controller' in Animaker 3.0 that lets you speed up your videos by 100X or slow it down by .01 times or make it run in reverse.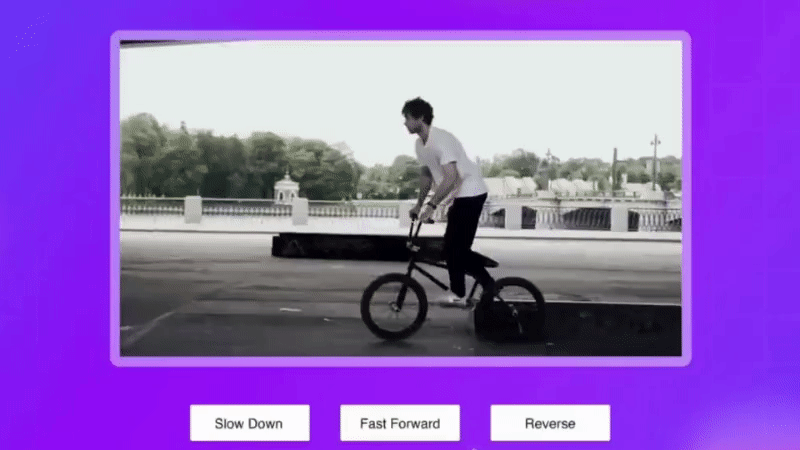 With this feature, you can unleash your creativity and make your Brand videos, commercials, Vlogs ets that are Cinema Quality. Here's a clip from the launch event explaining the details of the Ultimate time controller.
2. AI powered BG removal tool:
Well, I know what you're wondering right now! Don't we already have a BG removal tool inside Animaker? Yes, while we already have a BG removal tool for images, today we've stepped it up a notch and are working on a tool which can remove the background of your videos too! Sounds unbelievable? Not anymore! Introducing 'AI powered BG removal tool' for videos!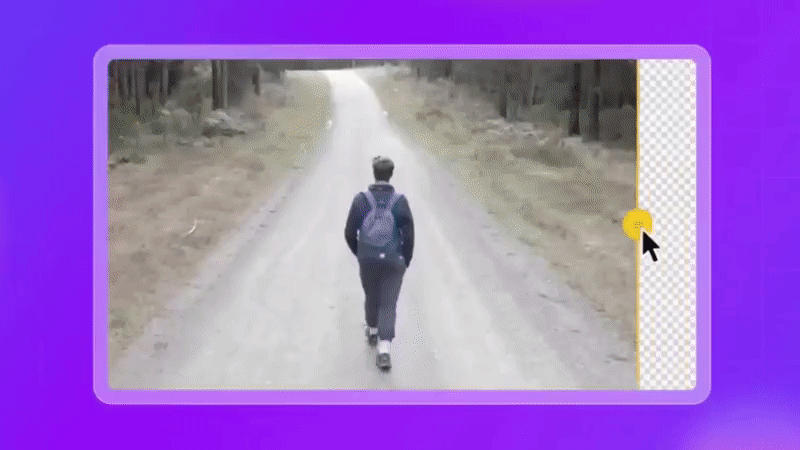 This feature totally eliminates the need for a green screen studio and enables you to create Hollywood quality video production from the comfort of your browsers and without breaking the bank. Here's a clip from the launch event explaining the details of the BG removal tool for videos.
3. Music and Voice Visualiser:
While it may be scientifically impossible to see sound waves, audio visualizers make it possible to visualize the harmonics of the sound and understand the audio better. But the absence of audio visualisers in most of video editing softwares, makes the users spend on an additional tool which helps them add a visualization. Therefore, we've planned to introduce the Music and Voice Visualizer in Animaker 3.0 so the users can create videos and add music visualizations all in one place. This makes Animaker 3.0 a complete tool. What makes Animaker standout from the other audio visualizers that are already there in the market is its simplicity.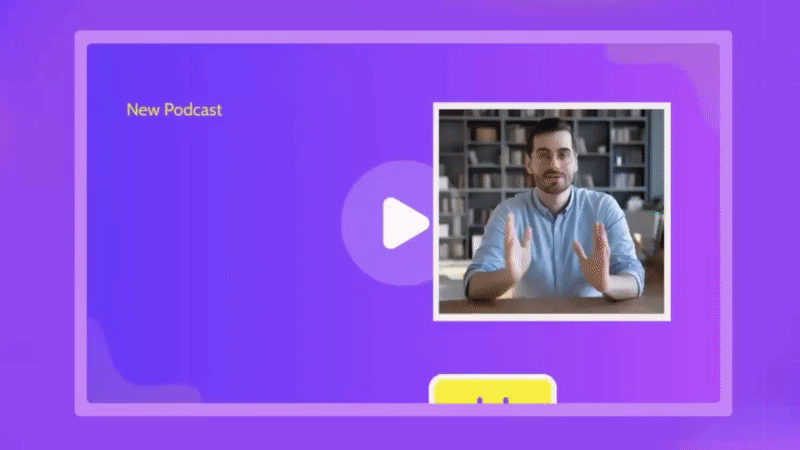 Add the video to the project
Apply the visualizing effect of your choice by simply dropping the music visualizer sticker
Download the video
It's as simple as that. Here's a clip from the launch event explaining the details of the Music and Voice visualizer.
4. Speech to Text:
With Animaker 2.0, our team worked on Introducing AI powered Text to Speech (TTS) Engine that helped you convert your text to human-like voice overs. Now, with Animaker 3.0, we are working on an AI powered Speech to Text (STT) Engine that will help you convert your audio tracks to text. This STT feature will help you convert your audio tracks to transcripts in a jiffy. You no longer need to spend long hours working on typing the transcripts of your voiceovers and audio tracks.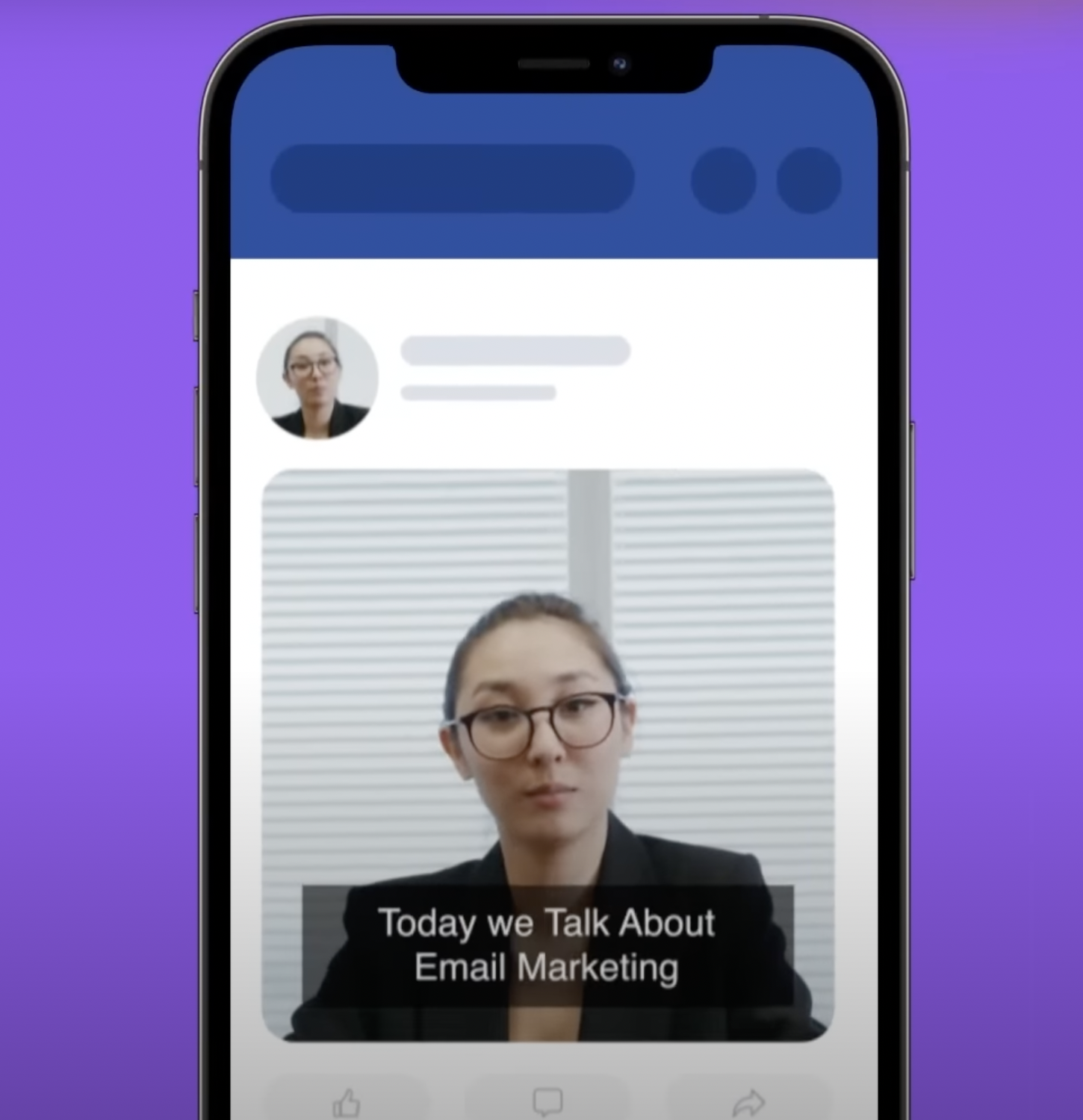 Are you wondering who it will be helpful for? It can help anyone and everyone! Especially content creators who want to add subtitles to social media videos, films, vlogs or even video podcasts. It can also help students and learners to create notes from videos and also the employees who want to document and summarize video meetings. There are numerous use cases this feature will be helpful for. Here's a clip from the launch event explaining the Speech to Text feature in detail.
5. Video Translation feature:
Now that you've created the transcripts and subtitles for your videos using the Speech to Text (STT) feature, how can you repurpose your content for audiences throughout the world? Well, with this new feature you can instantly translate your content. Introducing 'Video Translation' in Animaker. You can translate the text, subtitles or transcripts to 20+ languages. This is just the beginning. We're planning to expand it to more languages in the future. Here's a clip from the launch event explaining the details of the Video Translation feature.
6. All new Teleprompter App for Animaker Voice:
With Animaker, you can create studio quality Animated videos and live action videos. But what if you want to create studio quality talking head videos (i.e) when a person in the video is talking to the camera? The talking head will have to juggle between tasks like remembering the script, making sure the camera is recording, checking if the voice is audible and so on! To make this easier for the users who want to self record their videos, we are introducing the all new 'Teleprompter' App for Animaker.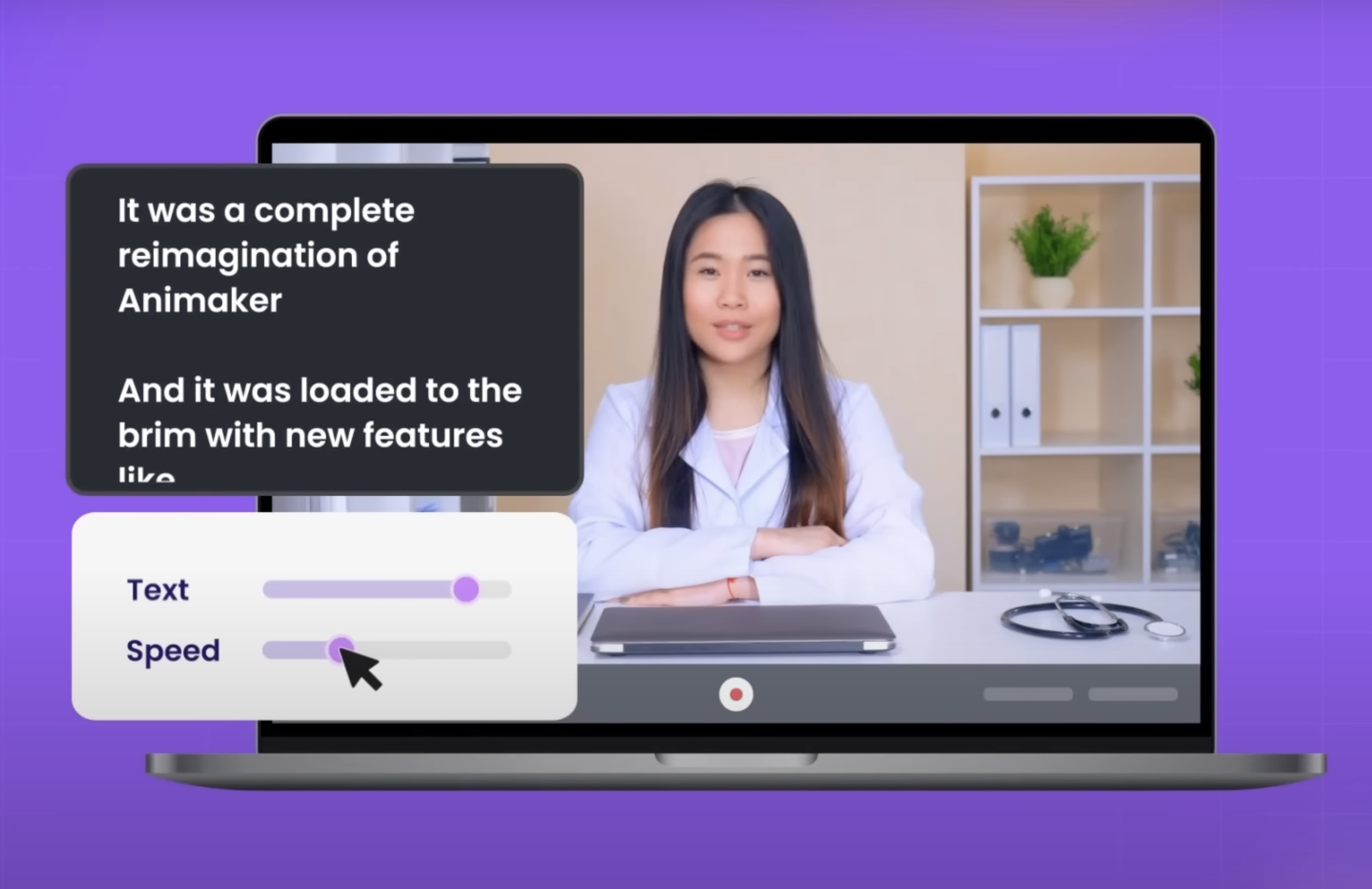 This feature will allow you to read the transcript using the teleprompter while you are recording the video. It makes things much easier for the presenter to focus only on the video and deliver the script exactly the way you want. Doesn't it save a ton of your time by completely removing prep sessions and re-recording sessions while creating talking head videos? Here's a clip from the launch event explaining the details of the new Teleprompter app.
7. 4000 new templates:
Animaker is used by people from different regions, working on different professions, and different demographics. Each of them visit Animaker with a unique purpose and a video goal to achieve. For example: the Marketing professionals use Animaker to create commercials and video ads for campaigns, teachers and students use it for for educational purposes, Individuals use Animaker to create videos for creating video greetings, invitations, creating resumes, etc, corporate and HR professionals use Animaker for L&D and training videos and the list goes on. We try to understand each and every one of their use cases on a deeper level so that we can understand and solve their problems to help them achieve their video goals. As a result we've created the Animaker's Template library with more than 1000+ templates covering hundreds of different purposes. Moreover, we've also planned to create more than 4000 new templates by 2023 so that the user will have pre built templates for every possible use case he's looking to create videos for. That is a lot of templates, isn't it? But this is just a start, our templates team will create even more templates in the upcoming years. Here's a clip from the launch event explaining the details of the 4000 new templates to be launched in the app.
8. Text to Videos:
Animaker has an AI powered Text to Speech engine. We're also introducing the AI powered Speech to Text engine in Animaker 3.0. But, we did not stop there. We always want to give something more to our users. Have you ever wondered if there was a way to create videos from text? Well, here it is now! Presenting you the 'AI powered Text to Video engine' called Steve AI built on patented technology.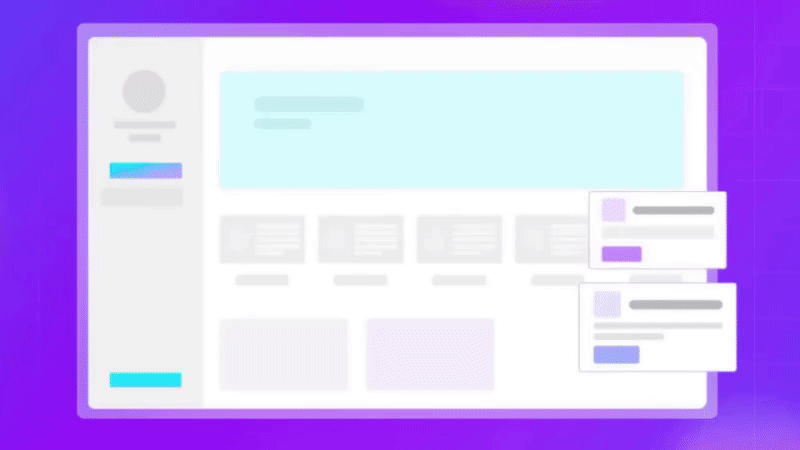 Using this feature, you can convert your text to videos in 3 simple steps: All you need to do is, select a video type, paste your script, select a design style and our AI powered tool will create a video for you in a matter of seconds. How cool is that? You don't need design knowledge or video editing skills to create your videos. Anyone can become a video creator in just a click. Here's a clip from the launch event explaining the details of the Text to Video Converter.
9. All new Frames
While developing Animaker 3.0, we asked for a lot of feedback from the product community about all the features that will take your video editing to the next level! From the feedback, a lot of users wanted a feature to create stunning mockups and add it to your videos to create amazing product commercials, demo videos or social media campaigns. So, we have been working on another remarkable feature called 'Frames' Frames are used to highlight/accentuate any object, image, text or any key part of your video from the background and helps you to create high- resolution mockups. This feature is particularly useful if you want to showcase your application's UX on different types of devices.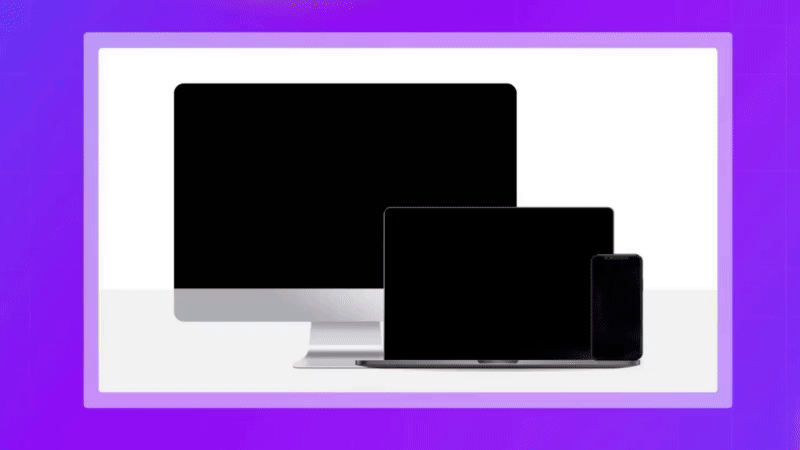 All you have to do is to select a frame from our library and drop your images, screenshots or videos inside the frame. The object intelligently fits in the frame to create stunning visuals! As simple as that! It helps in creating professional level mock-ups and add it to your video without any advanced editing skills. Here's a clip from the launch event explaining the details of the new Frames feature.
10. Project Intelligence
Do you know how much time video creators take to maintain consistency in terms of text, color, theme, transitions in their videos? These repetitive, mechanical tasks to maintain consistency in design take up to 70% of the creators' time! To save their valuable time, we have found an effective solution to most of the video creators' problems. Using AI technology, the 'Project Intelligence' feature learns your most preferred Font, Colors, Animations, Characters etc from the first scene. Then, this feature will give you smart suggestions by predicting your upcoming scenes' color, improved search for the assets, the transitions, music, text styles etc, so that all your videos look consistent.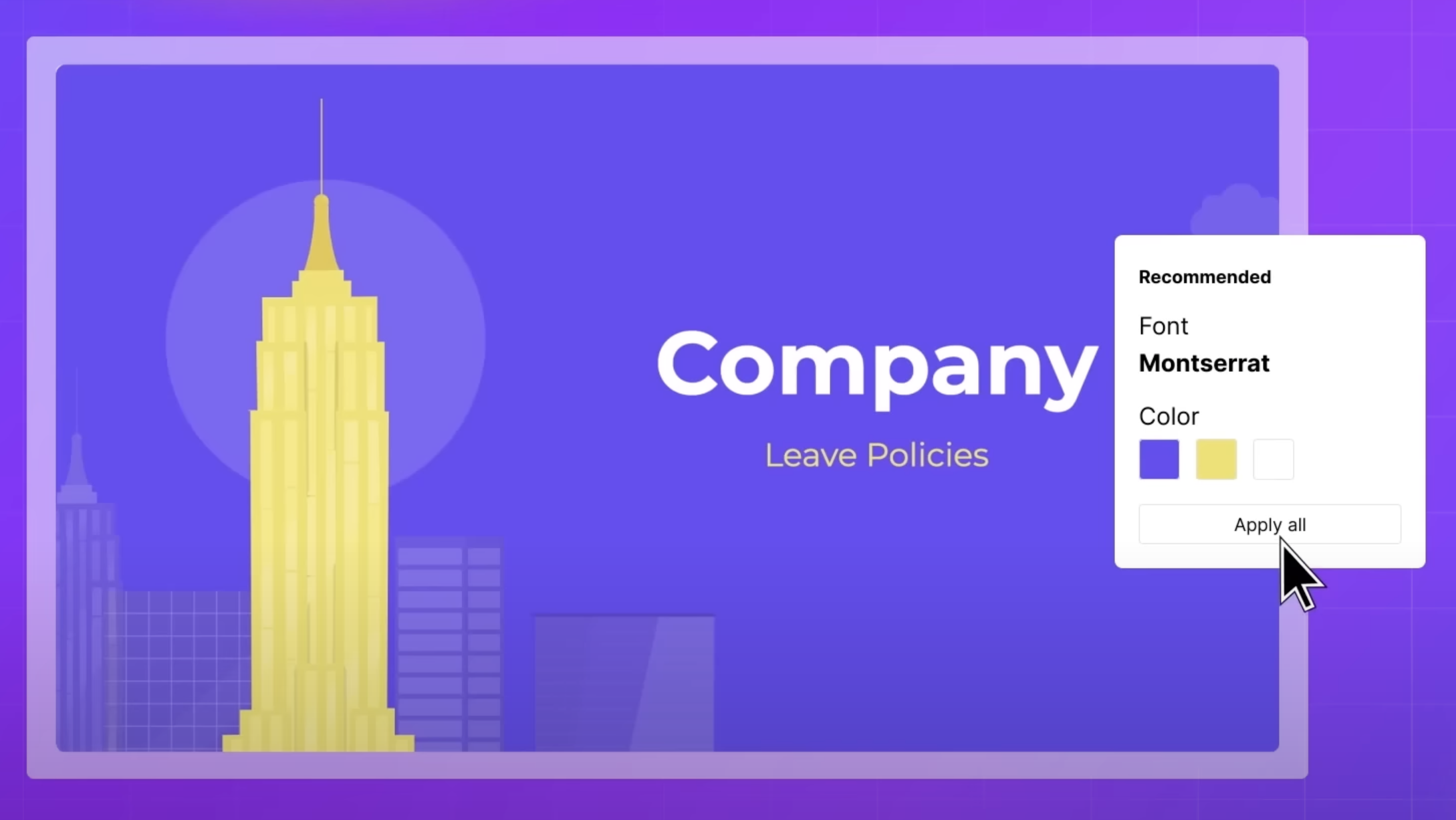 This saves a significant amount of time creators spent on putting a video together. Here's a clip from the launch event explaining the details of the Project Intelligence.
11. PPT to video convertor
We all know that Powerpoint is by far the most used tool by people to create presentations. Powerpoints may be great for creating presentations, but in a rapidly changing world we know Social media has taken over the traditional methods of connecting with the audience. As a result, the powerpoint presentations we created, spending a lot of time and effort, became completely useless and most organizations try to convert their powerpoints into videos to use them on their social media handles. Through research, we found that the L&D teams spend an average of 30 hours to convert a powerpoint to video for the growing needs in video communication. To help save tons of your time, our team is working on this incredible new feature where you can convert your ppt into video in a single click.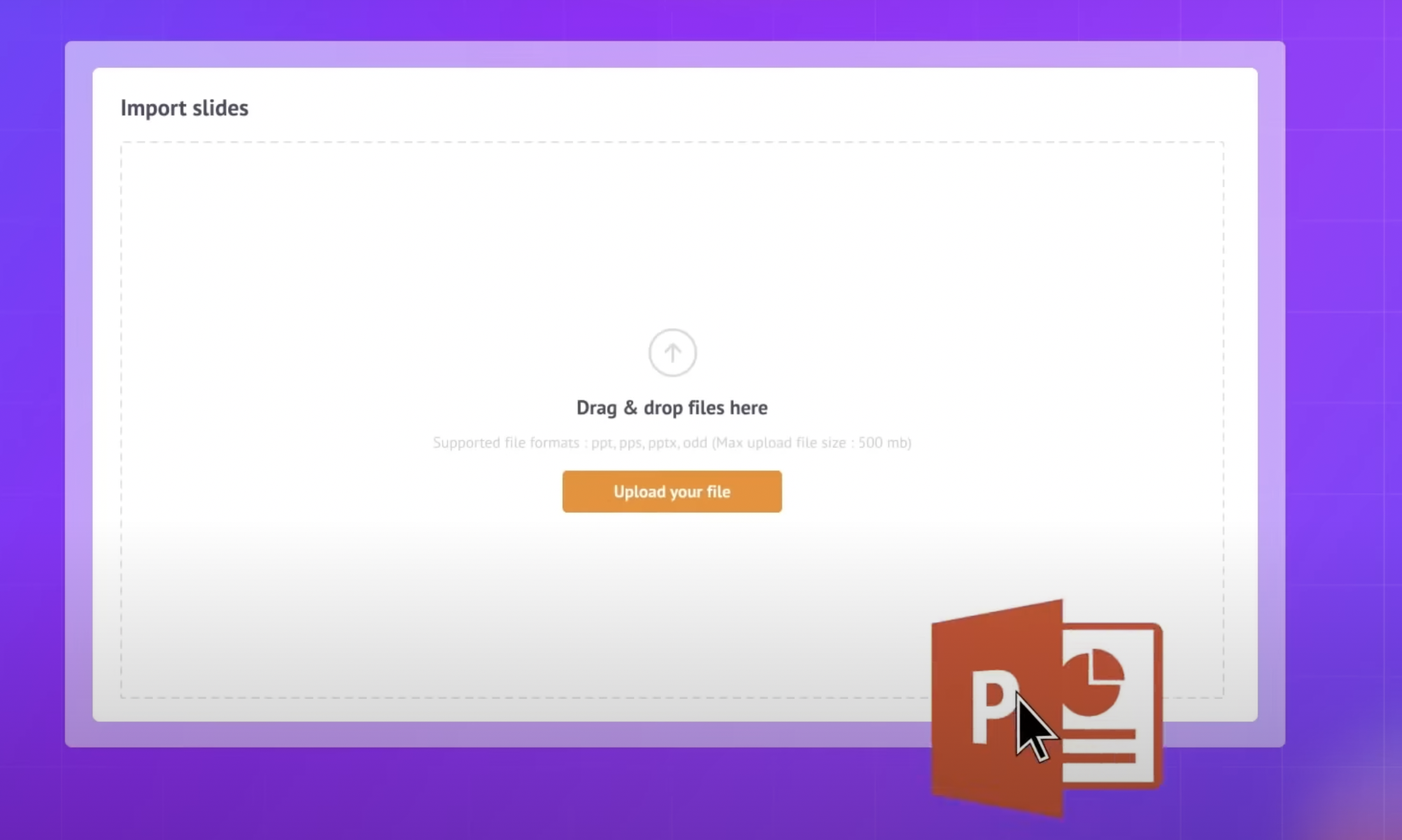 With the 'Powerpoint to Videos converter' in Animaker you can not only convert your powerpoints to videos, but you can make the powerpoint presentation exciting and fun by adding avatars, gifs, images, videos, transitions, text effects, backgrounds, shapes, colors and music tracks to create videos that pack a punch! Here's a clip from the launch event explaining the details of the Powerpoint to Video Converter. Those are some revolutionary updates, aren't they? In addition to all these new features in Animaker 3.0, Animaker's suite of products like Animaker Voice, Animaker Deck, Picmaker, Vmaker, Show, Steve AI and Animaker iOS will help you have an in-house studio to create supreme quality videos at the comfort of your browsers. It was exciting to build these ground-breaking features in Animaker 3.0, but do you know what is even more exciting? To see what our users do with these features. So, what are you waiting for? Get your hands on Animaker 3.0 and start creating your videos!