Introducing Animated Sports Characters with over 100+ Animations
Sports for many is more than just a hobby. For some it's their profession, for some, it's their means of physical exercise. But for a sports fan (which most of us are), it's a whole other feeling. For most of these fans, sports acts as a temporary relief from the seriousness of the real world. It makes them forget about the tight deadlines at their work and the unforgiving pressures of their professional lives. It is one of the many reasons why sports fans are very serious about the teams they support. One word poking fun at their team can turn their face from looking like this ? to this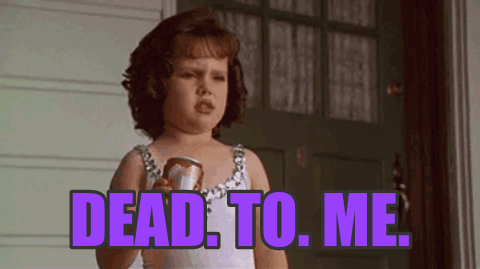 At some point in life, almost all of the people in the world would have been a fan of some sport or some sports star. That shows the real magnitude with which sports can make an impact on the lives of humans.
Till now there hasn't been a tool which has allowed people to leverage this emotional connect that sports fans have with their favorite teams into the marketing efforts of both individuals and businesses. But now Animaker has come up with the right tools for us to leverage all this attention that sports can generate.
Introducing Sports Animation Characters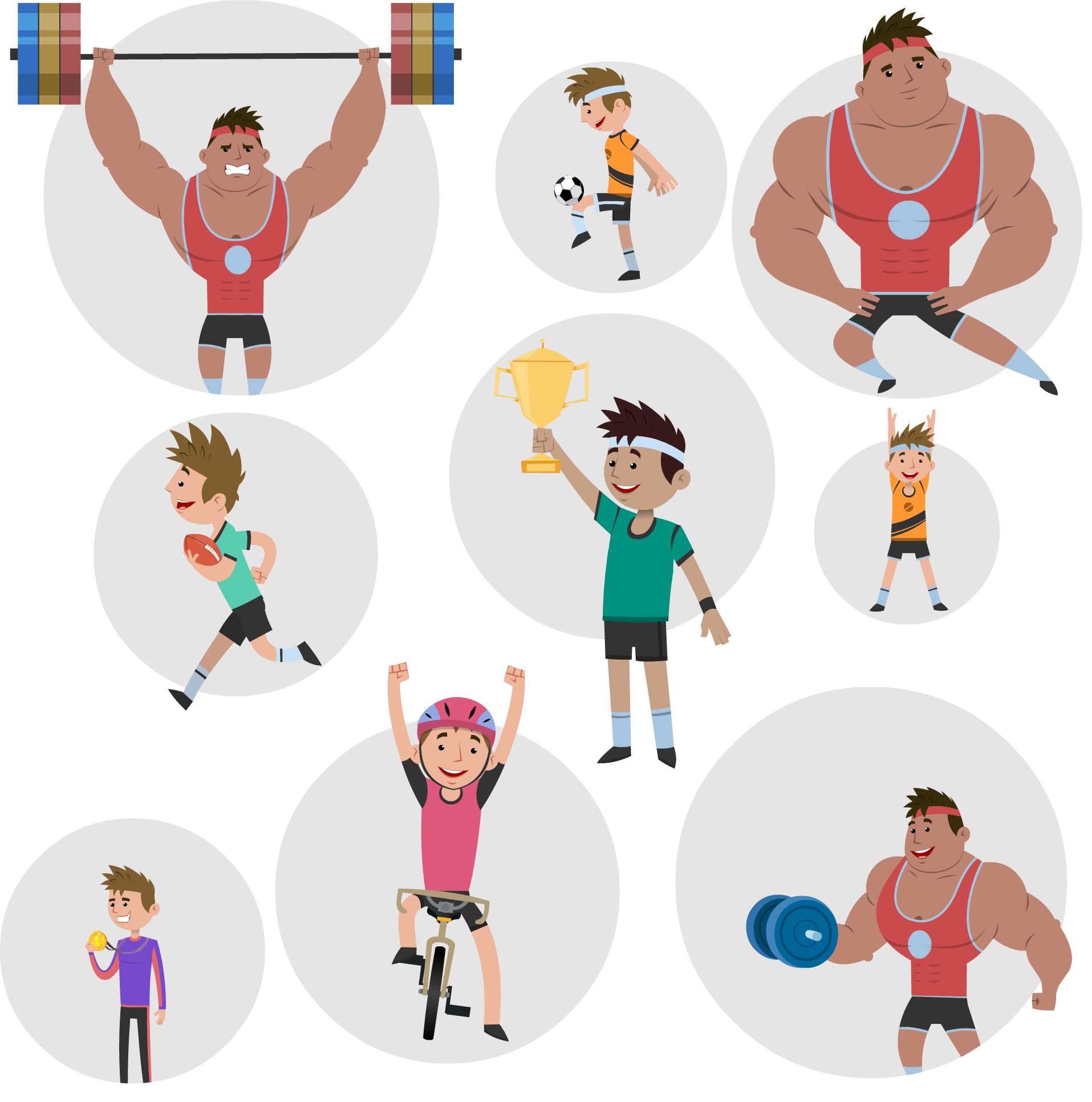 Over the past 18 months of our existence in the business, We understood that there was a big void in the DIY Animation market, with respect to individuals being able to express ideas involving sports and sports characters. Similarly business didn't have the tools to leverage the visibility ? that sporting events can create.
Animaker has now released 4 new characters and 100+ animations to help business and individuals create engaging content to appeal to the sports audience. ?
Here's the list of all the sporting events that we have covered with our characters
Football
Basketball
Tennis
Gymnastics
Weightlifting
Volleyball
Rowing
Archery
Cycling
Mountain Biking
Judo
Canoe
Hockey
Badminton
Table tennis
Volleyball
Diving
Wrestling
Cycling BMX
Sailing
Cycling Road
Cycling Track
Equestrian
Fencing
Golf
Handball
Rugby Sevens
Shooting
Table tennis
Canoe
Archery
Boxing
Wrestling
Taekwondo
Judo
Swimming
Water Polo
Cycling Mountain Bike
Athletics-Running
Athletics-Hurdles
Athletics-High Jump
Athletics-Long Jump
Athletics-Pole Vault
Athletics-Triple Jump
Athletics-Short put
Athletics-Discuss throw
Athletics-Hammer throw
Athletics-Javelin throw
Trampoline Gymnastics
Floor gymnastics
Horizontal bar gymnastics
Parallel bars gymnastics
Rings gymnastics
Gymnastics-Vault
Upcoming games
Cricket
Baseball
American football
Kabadi
Skateboarding
Skiing
Freestyle skating
MotoGP
Formula one racing
Ice Hockey
What does this mean for Businesses?
Just by targeting the top 5 most favorite sports of people around the world. Brand and individuals get the bandwidth needed to reach out to more than 4 billion people across the globe.
Here's the list of the most popular sports in the world
1.

Soccer ⚽: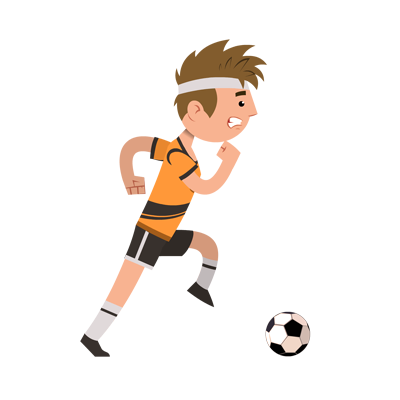 As a game with origins which date back to prehistoric times, soccer has become immensely popular because of the simplicity of the game and the stars that the game has been able to constantly produce.
Soccer currently has a perennial fanbase of 3.5 Billion people ? from 4 main continents Europe, Asia, America and Africa. Around 3.9 billion tuned in to watch the FIFA World Cup 2014. With round the calendar events like EPL, La Liga, Bundesliga to International Trophy events, Soccer provides brands with an emotionally connected and active fan base which can generate loads of visibility and traction.
2.

Cricket? :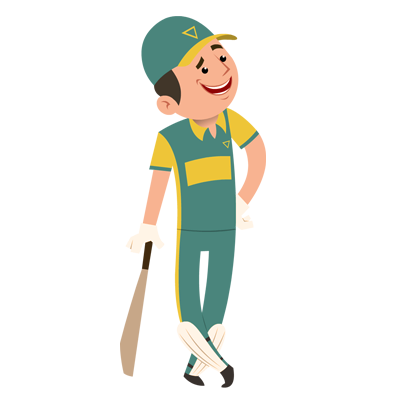 With a global fan base of 2.5 Billion. Founded in the 16th Century, Cricket is a sport, ideal for targeting people in Asia, UK, Australia and Africa. Now with the introduction of T20 leagues like IPL and Big Bash, Cricket is now the ideal sport which can be leveraged for business visibility in the above mentioned countries.?
3.

Basketball ? :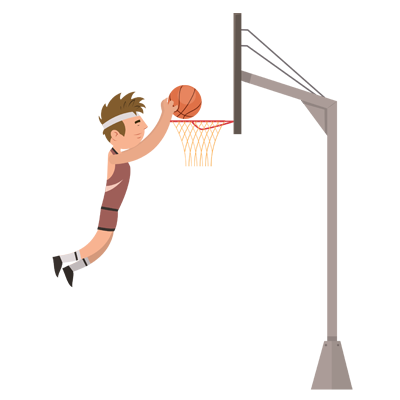 Basketball has a global fanbase of 1 Billion. It is a major sporting event in the USA. In terms of sports leagues, basketball is second only next to Soccer. NBA alone generates an overall revenue of 4.75 billion dollars per year ?. Basketball is quickly increasing in fame in countries like Canada, Australia, China, France, Turkey, and Germany. So the scope for leveraging this event for marketing purposes increases exponentially year over year.
Some of its major sporting leagues include NBA, Liga ACB(Spain), Liga Nacional(Argentina) and Heba A1(Greece)
4.

Tennis ? :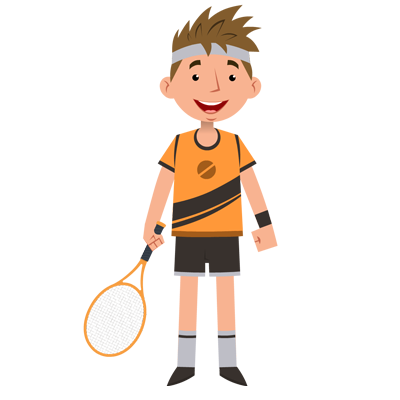 With over a follower base of 1 Billion, Tennis is easily the most popular individual based sporting event by a huge margin. The top matches of the four grand slams Australian Open, French Open, Wimbledon and US Open become some of the most-watched sporting events each year. The presence of legends like Roger Federer, Novak Djokovic, and Rafael Nadal make this sporting event among the most exciting sporting events of any calendar year. ?
5.

Field Hockey? :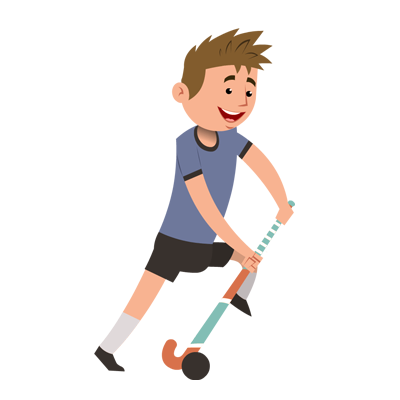 With a fanbase of 2 Billion people from Europe, Asia, Australia and Africa, Field hockey is famous for all the international events between major countries like Australia, Pakistan, India, Netherlands, and Germany. Similar to ice hockey, field hockey has a ball instead of a puck. The game is famous for the maneuverability and teamwork that the winning team showcases to dominate the rest. ✌️
The list of such exhilarating sporting events is never ending. By targeting a particular geography with appealing animated sports content during their favorite sporting event, brands can ensure that their marketing message gets delivered across in the most effective way.
The possibilities that these sports animation characters provide doesn't just benefit the businesses alone. It empowers independent creative individuals to portray their skills more efficiently. Now as a creative individual, why don't you try out our new characters and let us know how you liked it in the comments below?
Animate them now!