How Animaker helped Yael Gorchover to launch her own Startup?
Based in Haifa, Israel YG Creative is a content creation agency that specializes in producing creative content and repurposing textual content to compelling videos.
Yael Gorchover, the founder of YG Creative is a creative entrepreneur. Prior to taking the freelancing route and launching YG Creative, Yael used to work for another startup venture. As the marketing lead of a startup that was looking for funding, she was given the challenging task of creating the main presentation slides for an investor meeting.
Backed by her 15-year marketing experience, she knew that a basic powerpoint presentation wasn't gonna work on the big stage. She was sure that video presentations were the only way to stand out in the sea of powerpoint mediocrity.
Yael was certain that videos are a valuable way of communicating information as it is more persuasive than any other form of content.
I personally believe visual content outshines textual content. As they say: a picture is worth a thousand words. Presentations are usually dull. Sure, you can always use effects, but it most likely won't leave an impression.
Discovering Animaker
Yael realized that people process video much quicker than textual content. She was aware that people love being entertained, even if they talk business or get educated, they love having fun. So she decided to make an animated video presentation for the investor meeting.
From clients' perspective it's easier to relate to animated characters and when explaining complex products, it resonates fun and simplicity.
But having no prior design experience, the process of creating an explainer video all by herself seemed challenging to her.
I knew I had to do the video myself, but had no past experience in creating animations on my own.
Yael looked at a number of DIY tools to create animated videos. Being new to DIY, she relied on the internet to help her make a decision.
I started searching the web and read user reviews on various DIY tools to make a decision.
After reading the reviews of various DIY tools on the internet, her search led her to Animaker.
My main criteria were the service being self-explanatory and with engaging graphics to make the video as appealing as possible. Animaker captures all this and more.
Exploring Animaker
Being new to the platform, Yael was curious to check out the various features of Animaker.
I managed to test nearly all the features of Animaker and I loved the whole video creation process.
She wanted to create an engaging and compelling video at minimum cost. With Animaker she was able to do just that.
The videos created using Animaker are definitely engaging and compelling and I managed to keep the costs down.
Yael was also impressed with presentation mode inside the Animaker application.
Animaker provides much flexibility by enabling me to use the video itself as a presentation, without any need to create a presentation in addition. The presentation mode enables me to control the pace of the presentation and move between slides at my desired pace.
Yael also recalled the experience she had with the Animaker support team and how they played a key role in her video creation process.
I think one of Animaker's best benefits is their super useful support. Whenever I tackled an issue or had a question, they responded very promptly. I never had to wait too long.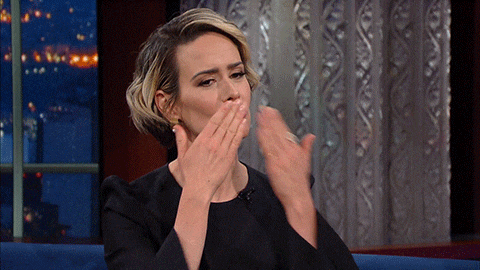 Taking the freelance route
Realising the potential of animation videos and how Animaker can help her in creating it, Yael was confident enough to become a freelancer.
I received good feedbacks on the videos created and people started asking me to develop videos for their own needs. Realising the potential made me take the freelance route.
And thus YG Creative was born.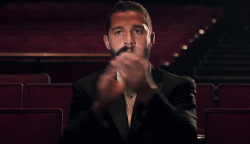 Yael's story is another validation that compelling animated videos created with a tool like Animaker can help anyone find a breakthrough in the world of presentation boredom.