How to make Video Infographics from scratch in 10 easy steps.
"Numbers have an important story to tell, but it depends on you to give it a voice"
- Stephen Few From PowerPoint presentations to infographics, data visualization techniques have exhibited its creative side of data representation. This is because
statistics are considered to be a vital ingredient of any marketing
and business to get an in-depth analysis. In order to make this vital piece of information long remembered, there must be a creative form of data visualization. Infographics silently took the center stage of a creative way of data visualization. People understood the setbacks of infographics and tried to tune into the next level of creativity by the name of interactive infographics and motion infographics. Now,
Video infographics
are the new heights of creative data visualization and data storytelling. It adds an extra dimension of reality and excitement which the over - elaborate infographics cannot convey. Furthermore, a video infographic has a greater power of retention compared to PowerPoint presentations and infographics. Here is a comparison of the effectiveness of conveying the information.
Infographic
vs
Video infographic
on the 4 v's of Big Data.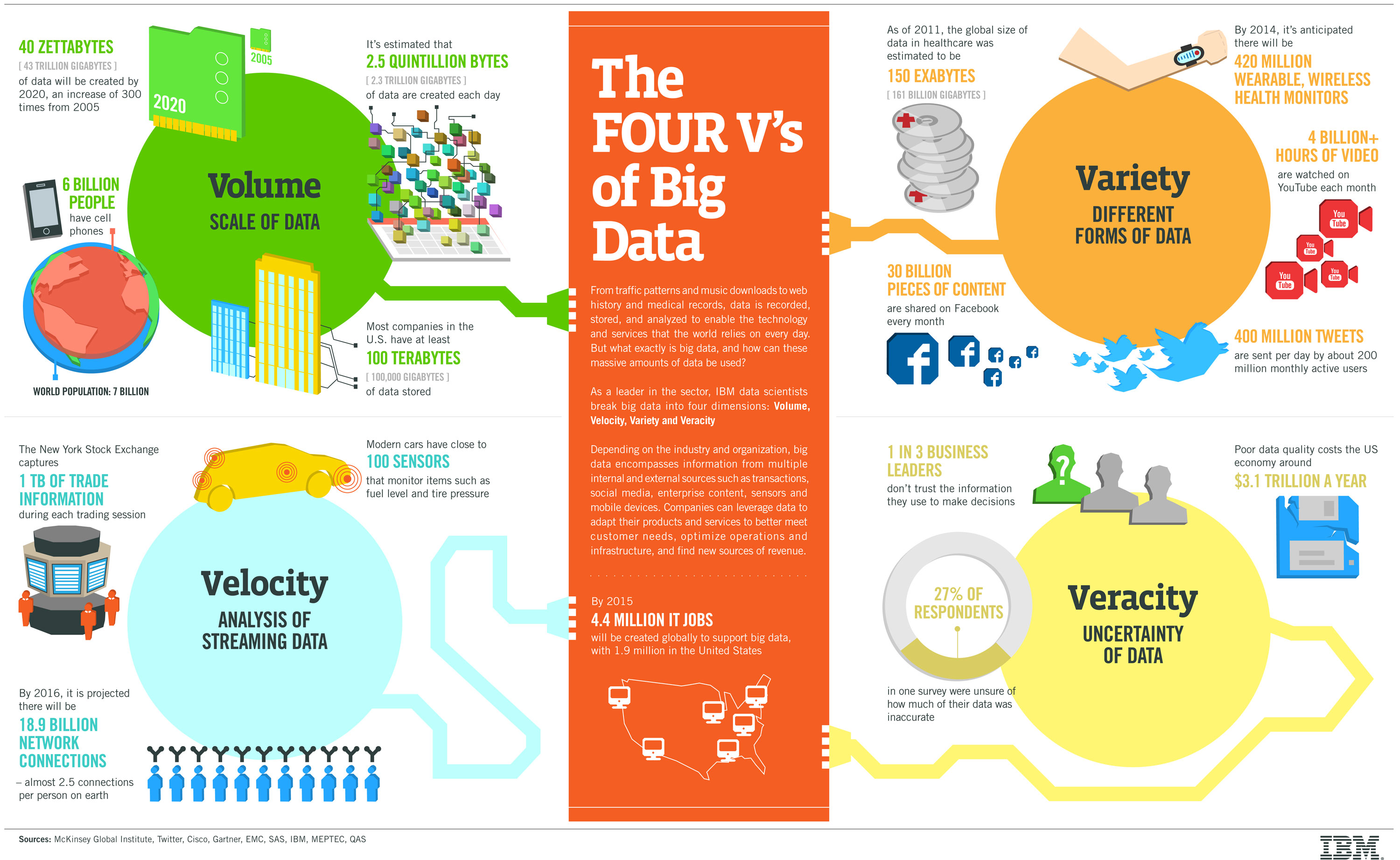 And here is the video infographic of the same. Obviously, the final verdict is that- Video infographics is an effective communication medium capable of conveying a complex and concrete information effortlessly. You need not be a graphic designer to make your video infographics. Nor does it involve costs to make your video infographics. It's easy when you make it using Animaker.
(Watch tutorial here.)
Learn how to make a video infographic from the scratch by following these
10 easy steps
.
1.

Determine the purpose and the audience

Before you start making your video infographics, you need to Validate the answers for the following questions.
What is the purpose behind this video infographic?
Who are going to benefit with my videos?
What do I want them to do after watching my videos?
These questions may seem simple to you, but defines the full purpose of making your video. Your video infographic is not just a slice of entertainment, it conveys a lot of meaningful data to the viewers. It refines the mine of big data and simplifies the process of delivering your message according to the target you define. For example, this video infographic about water (targeted to a common man) gives an awareness (purpose) about the importance of water and the uncovers some unknown facts of the same.
2.

Collect data, research, analyse

Data for infographics could be collected in any number of ways from many different sources. Data could come from
Primary research (i.e. interviews, surveys, case studies, etc).
Secondary research (i.e. reading trade journals, studies, work of other researchers)
Other sources, (market research, focus groups, customer interview, survey)
Or using tools such as Google Consumer Surveys, Ask Your Target Market, Mechanical Turk, CIA World Facts, Google Public Data Explorer, The Guardian Data Store.
After you have collected the data, you must make sure that
each piece of information that you have gathered is present in at least two trusted validated websites.
. You must also check the relevancy of the data while gathering the data. The drafting of the stats needs to be ended at this step. The next step is framing the storyline.
3.

Narrate it for videos.

You need to decide what kind of video infographic you want to create. Is it with a

voice over

or is it with the

background music

? Video infographics are mostly accompanied by a bgm rather than a voice-over because it is more of a visual representation. Video infographic is the new data storytelling. Without a story, your video infographic will remain as a mere video. A clear storyline will bring the focus of video on the statistics and make it long remembered. Frame the story using the statistics and create a connection between these loose chunks of data. Try to create a jolt using humor in your script so that your video is long remembered. The combination of an engaging narrative collaborated by compelling statistics and attractive visuals makes a compelling video infographic.
4.

Select the right tools

Without a right tool for your video infographics, there is no start for it. So, you must select a tool which is extensive and is comfortable to use. If you are a designer or an artist,

Adobe After effects

would be a great option. But if you want a DIY tool which is extensive in features and easy to use,

Animaker

is the best choice. Our all new elements(animated maps, graphs, diagrams, charts and lots more) will give a tinge of professionalism in your video infographic. Our tool comes handy with customizable options which let you make an awesome video infographic all by yourself.
5.

Identify the template/style

Now you have a clear cut idea on the tool you are going to use, you need to decide on the style you want to use. There are many animation tools (including Animaker) offering editable templates, which makes it easier for you to make your video infographic. Here is a list of a few styles which you could use for video infographics. To name a few of its kind,

China vs USA

is a typical example of 2D Video infographics.

This video is done in the style of Kinetic Typography which uncovers some unknown facts about

Williams Shakespeare

.

Why Businesses Should Use Video Marketing

. All the facts and figures are quickly rendered through whiteboard animation.

A typical example of Infographic Stops Motion Animation from

Kinnarps

. Every animation style has a unique quotient. It is important that you maintain the consistency of the style used. Combining 2 or more styles will make your video look amatuer. So, you need to carry on the same style of work till the end to maintain the professionalism in your video.
6.

Focus on visuals

If you are going to make a video infographic, you must first know what the Assets are and what they mean. Animaker's video infographic theme has a collection of assets (maps, charts, numbers, etc) This table will give you an idea on the correct usage of elements in the ideal situations.
| Assets | Meaning | Example |
| --- | --- | --- |
| Chart | Flow, Organisational, Schematic | To show some statistical information |
| Map | Location, Schematic, Spatial | Geographical representation |
| Graph | Quantitative data, Comparison, Relation between quantities | For statistical information |
| Diagram | Icon, sequence, Process, Timeline | To demonstrate a process or event, or as a timeline |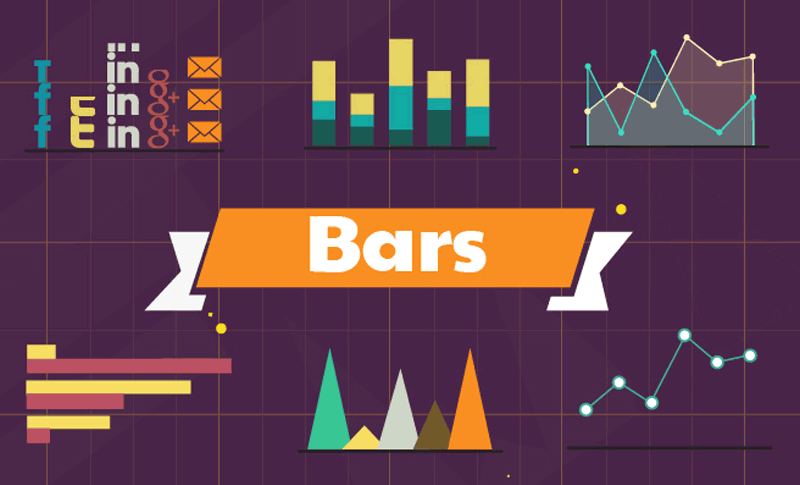 The very purpose of making a video infographic is "data" and "visuals". Focussing on visuals is a vital point. Having a palette of consistent themes will add a uniformity in the video. For this reason, Animaker has pre-designed color theme for each asset.
7.

Video production

Now, that everything is in its place, the phase of video production starts. It consists of animation process as well as the addition of background music. Production of video infographics is similar to the normal one except for some few minor changes.
Firstly, arrange all the scenes in the logical order. Check the connection between one scene with the other
Place the appropriate elements according to the script.
Enter the input data of the elements.
Adjust the timing of the elements and the scenes.
Add the desired bgm.
Preview it.
8.

Iterate and edit

After you have previewed your video, you can understand where your video falls short. Make the required changes till perfection to craft your masterpiece. A successful video infographic should be
Accurate, with trusted information.
Precise, with limited data.
Informative, which can distil, teach and empower.
Optimized, according to the SEO.
Catchy, with beautiful illustrations.
There is a famous saying, "Perfection is a moving target". So, content yourself by taking another edit by showing your video to your friends and taking the feedback. After making your final edit, remember to give a suitable call to action at the end of the video.
9.

Export and market

Finally, your video is done. Follow these simple steps to finish the last step.
Export your video on video hosting platforms like Youtube, Vimeo etc
Share your video on facebook, twitter, googleplus and other social media platforms.
Publish your videos on your own website or blog.
Share video via emails.
10.

Recurring videos

After you have made your infographic video, have you thought to reuse it? You can make amendments in your video and use it for making another video infographic with it again. This is a typical example of recurring videos: The google analytics template from Animaker. This Editable template

(Click here to edit)

lets you make a new report on a weekly or on a monthly basis. Since marketers need to make presentations frequently, you can reinvent your video again to make an all new video in every presentation. Infographic Videos simplify your process of conveying data effectively. Start your first Video Infographic Journey with Animaker.

Best of Luck!