Unveiling the Magic of Animaker at TICE 2023: Empowering L&D Professionals in Building Centers of Excellence
We are delighted to share the exhilarating highlights of our presence at TICE 2023, where Animaker took center stage, leaving attendees spellbound with our revolutionary content creation suite.
Let's dive into the enchanting journey through the event, where we transformed the experience for L&D professionals into an unforgettable celebration of innovation and learning.
TICE 2023:
Empowering Learning Leaders to Make a Lasting Impact in Training and Development
The
Training Industry Conference & Expo (TICE)
is an unparalleled event in the world of corporate training, serving as a platform to honor effective leadership in learning and development. At TICE 2023, professionals dedicated to driving transformative learning programs united to share insights, overcome challenges, and foster strategic alignments.
Held in Raleigh, North Carolina, from June 27th to 29th, TICE 2023 promised three action-packed days of in-person conferences, setting the stage for a remarkable gathering of industry pioneers.
Dive into the World of Content Creation at the Animaker Booth
As attendees approached the Animaker booth, they were instantly captivated by an electrifying display that showcased the immense power of our content creation suite. Vibrant and inviting, our booth served as a magnet, attracting esteemed L&D leaders and professionals from globally renowned companies, all eager to explore the transformative potential of Animaker.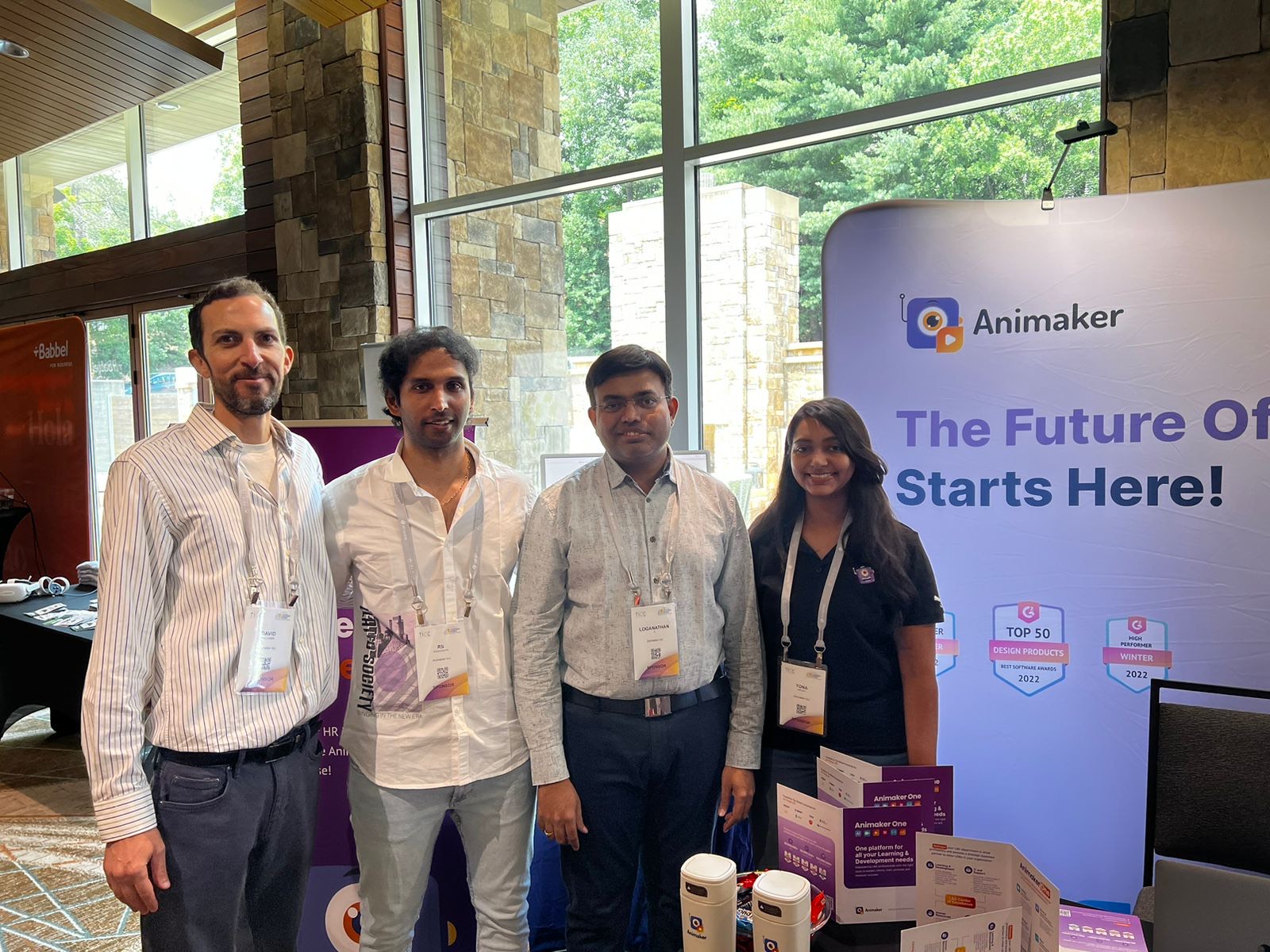 With passion and expertise, our CEO - Raghav, CFO - Loganathan, Enterprise Sales Manager - David, and Product Manager - Tona, immersed L&D professionals in the world of Animaker. They enthusiastically shared the capabilities of our suite, demonstrating how Animaker empowers top global companies to create centers of excellence. Through engaging demos, they showcased how L&D professionals can drive profitability by Tracking, Suggesting, Building, and Delivering visually captivating content.
Animaker's Showstopper Setup
Every detail of our booth was meticulously designed to create an immersive and awe-inspiring environment. Colorful banners, interactive screens, and captivating visuals adorned every corner, adding to the palpable excitement in the air.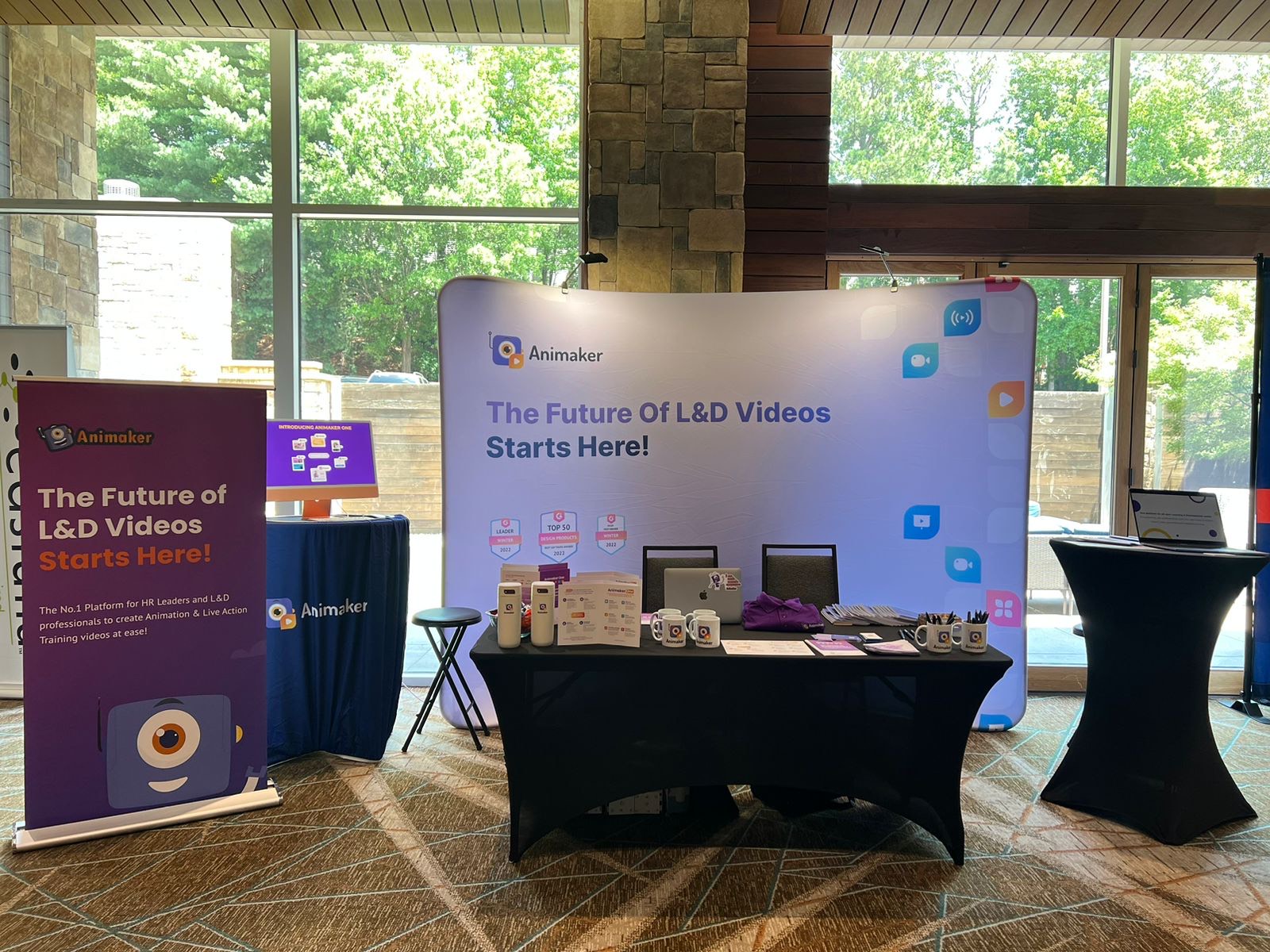 Demo stations and interactive activities were thoughtfully arranged to engage visitors throughout the event, ensuring they experienced the true magic of Animaker.
Introducing Animaker One
At TICE 2023, we unveiled our latest masterpiece, Animaker One, a game-changer in the content creation and visual communication space. Animaker One consolidates the power of AI-powered Text-to-Video, Screen Recording, Animations, Video Editing, AI-powered subtitle generation, Image creation, Video Hosting, and Analytics into a unified platform. This comprehensive solution revolutionizes the way L&D professionals create, distribute, and track visual content, streamlining their training and development needs.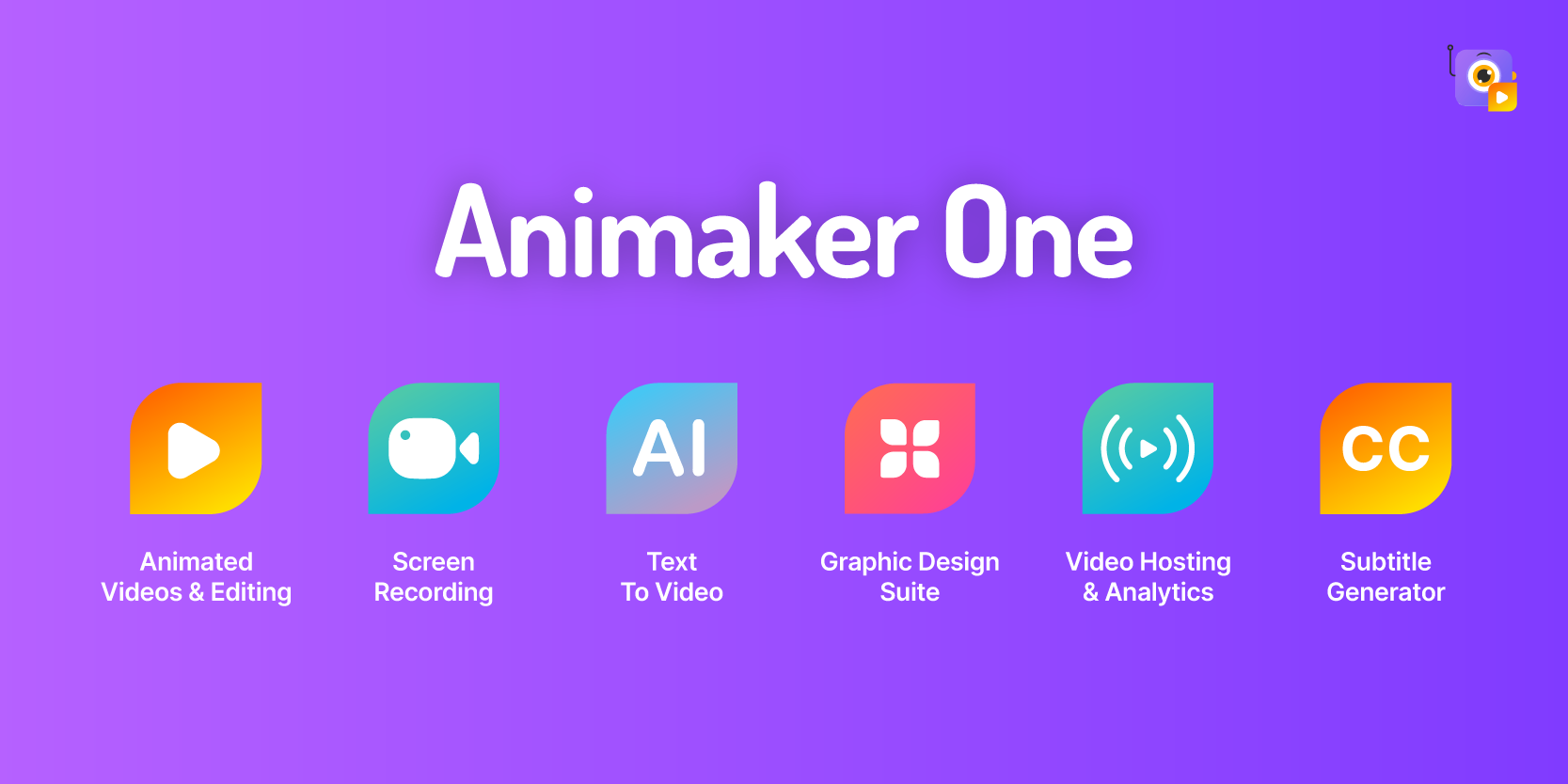 Exclusive Lucky Draw and Free Goodies: A Token of Appreciation
To heighten the excitement, we organized an exclusive lucky draw for booth visitors, adding an extra element of anticipation to their Animaker experience. As a token of our appreciation, we distributed free goodies, including anti-spill flasks, mugs, notepads, and pens. It was our way of expressing gratitude and ensuring that they carried a piece of Animaker's magic and cherished memories with them.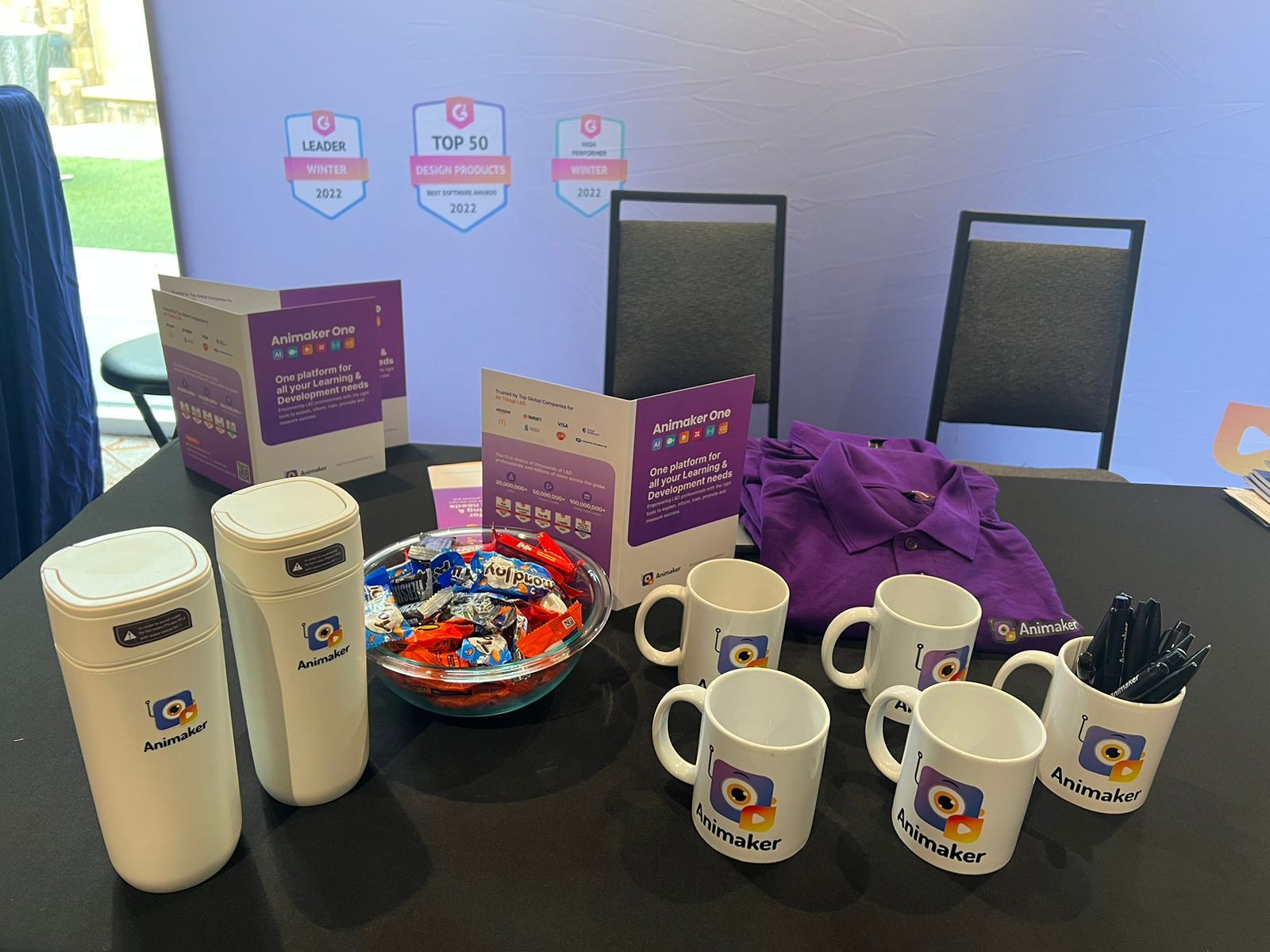 Engaging conversations, personalized demonstrations, and insightful discussions became the norm as we introduced visitors to the limitless possibilities of our content creation suite. With each demo, attendees discovered how Animaker could reshape their L&D departments into centers of excellence, making learning experiences truly memorable and impactful.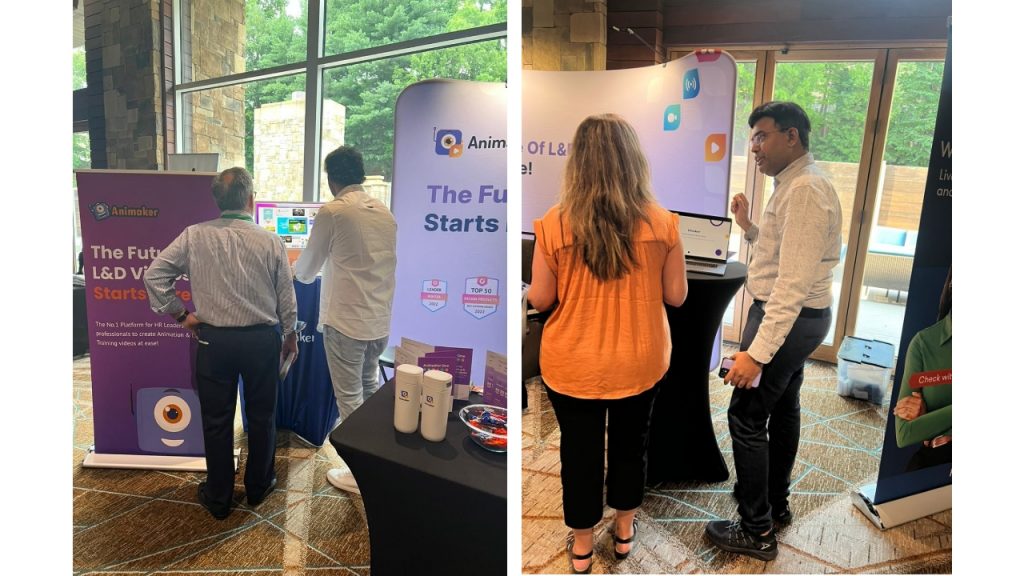 Excitement and Inspiration: L&D Professionals Embrace Animaker
Throughout the three-day event, the atmosphere buzzed with excitement as L&D professionals uncovered the immense potential of Animaker for their organizations. Leaving our booth inspired and eager to reimagine their training initiatives, they embarked on a journey fueled by innovation and a passion for creating meaningful learning experiences.
Although TICE 2023 has come to an end, our adventure continues as we partner with organizations worldwide, revolutionizing the way training content is created, distributed, promoted, and tracked. Together, we are reshaping L&D departments into profit-generating powerhouses, driving growth and transformation across industries.
Animaker's After-Event Party: Celebrating Collaboration and Growth 
Cheers to a memorable evening at the after-event party organized by our team, where engaging conversations, inspiring ideas, and valuable insights shaped the future of Animaker. Sharing innovative ideas and practical insights, L&D professionals provided us with a fresh perspective and invaluable fuel for continuous improvement. We extend our heartfelt thanks to all the attendees who made the evening truly special, and we look forward to many more moments of collaboration and growth in the future.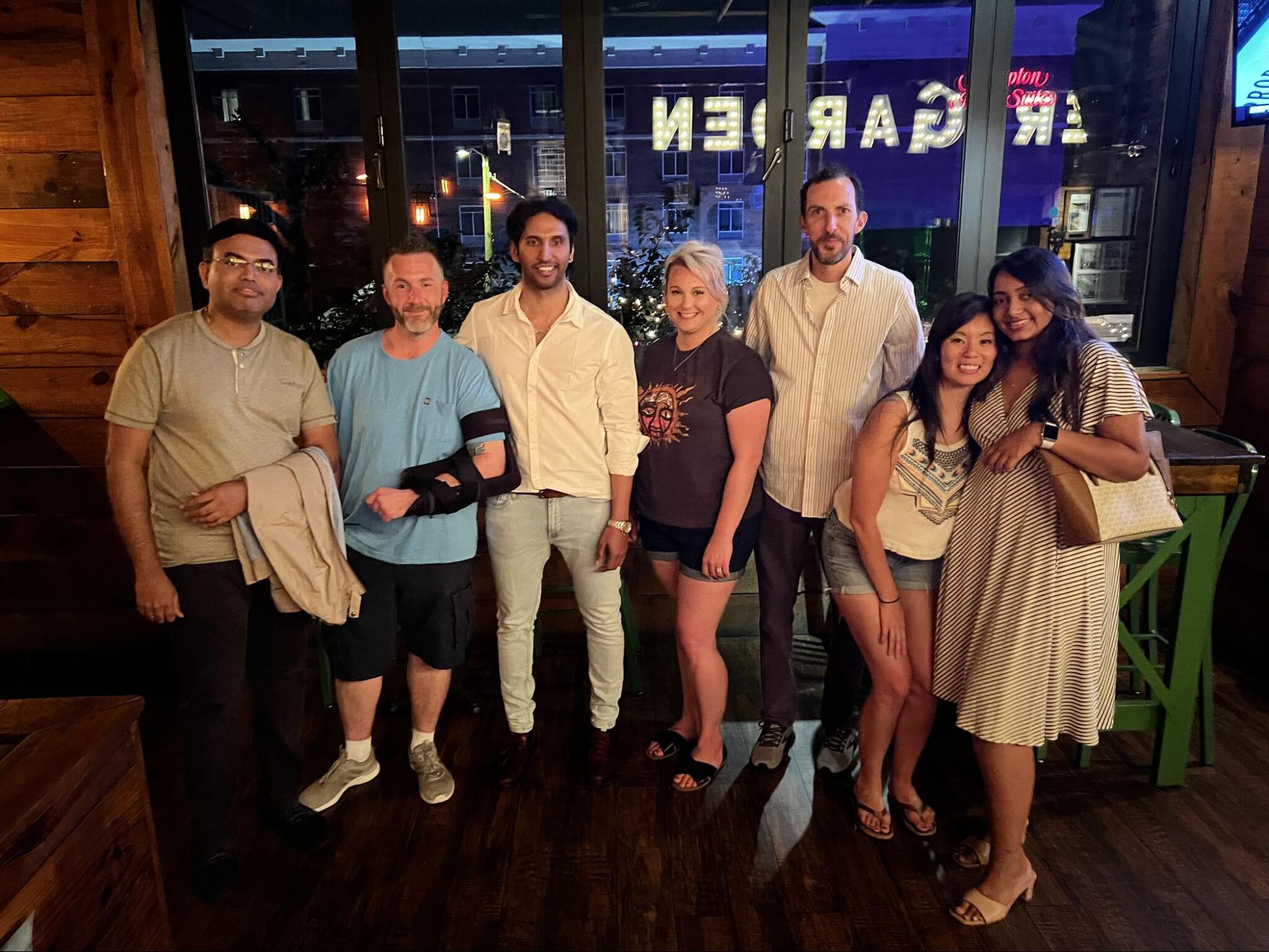 The journey of content creation continues, and we eagerly anticipate transforming L&D departments into centers of excellence with you. If you are interested in learning how Animaker One can help you achieve your L&D goals, we invite you to
book a demo
and experience the magic firsthand.