Make your own cartoon video using our free 2D animation software!
Are you on the hunt for a free 2D animation software to create kickass cartoon videos? You've come to the right place! More than 1,000,000 people use Animaker. We have the perfect tool to make your dreams come true!
make a cartoon video
from scratch:
STEP 1: Decide what type of animations you want
This is a critical step that'll set the theme of your cartoon. What type of animations do you want? There are many options:
6 styles in Collaboration
Our Free Tool offers you six types of video styles which can be used in collaboration. This means a whopping (6 x 5 x 4 x 3 x 2 x 1) = 720 types of videos that can be made. Even inside the
whiteboard tool
, there are an additional 5 types of boards to choose from! This takes the ability to custimise to a whole new level!

All these 6 styles are also available in the vertical format. We all know that mobile is the future. With Animaker, you can future proof your videos! We released the vertical video maker after seeing the huge demand for it in the market. 40 days post-release, more than 12,000 vertical videos have been made so far! In case you have starting trouble for your first project, you can always start with video templates!
40+ Templates to choose from
You can either choose from the available 40+ Templates or start from scratch! As you can see, the templates can be sorted on the basis of type:
Typography
2D Animation
Video Infographics
Vertical Video
Handcrafts
Whiteboard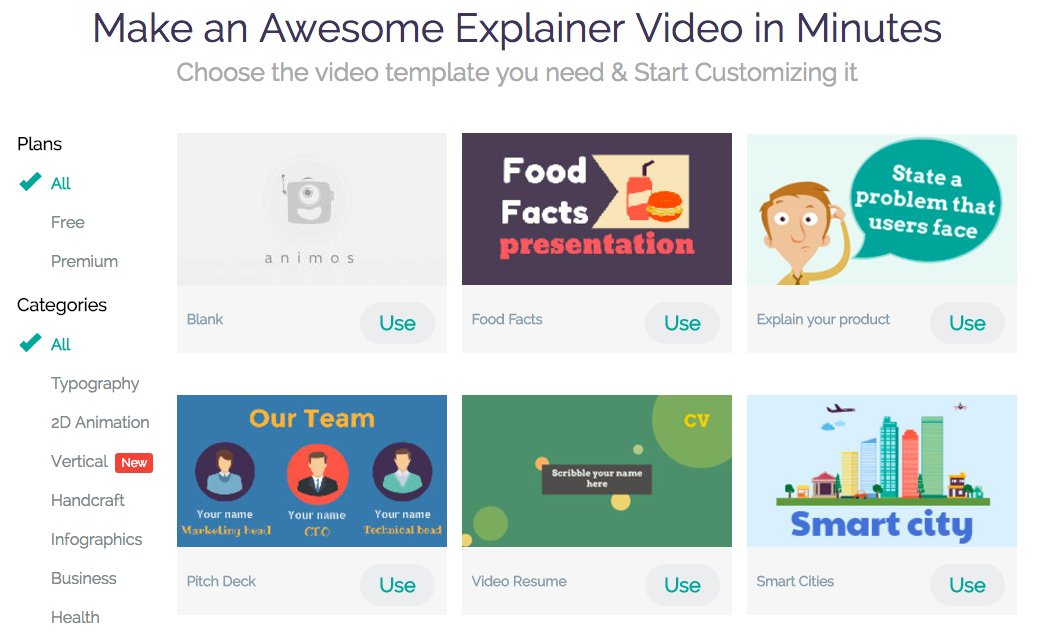 Or on the basis of Genre:
Business
Health
Education
Food Travel Sports
STEP 2: Choose your cartoon characters and props
This step is going to be fun. But you are at the right place. You have the world's largest animation library to play with. Excited? Pick your choice:
Cartoon Characters
You can use 9 characters with each having over 50+ animation styles and 100+ expressions. Here are the characters you can choose from: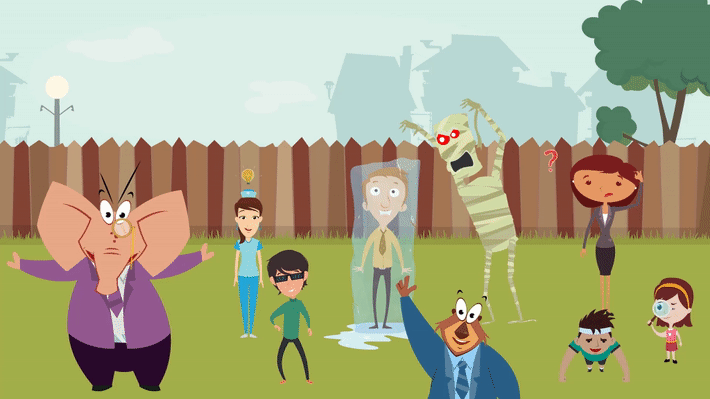 This is just a preview though, in our premium versions you can gain access to up to 50+ characters with combined 2000+ animation styles.
Animated Props and Backgrounds
We have 100+ props and backgrounds for you to choose from. If you want more, you can even upload your own for free!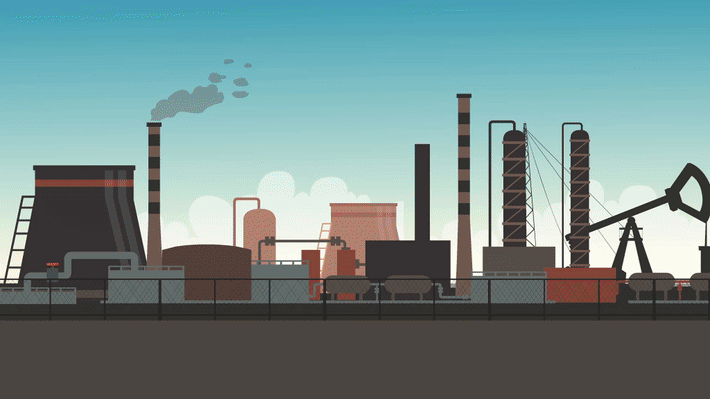 In the premium version, you can unlock upto 300+ backgrounds and 2700+ props! To make it professional, you might want to make the visuals just perfect. Use our in-built color picker so that you can pick colors from anywhere in the workspace and use it elsewhere.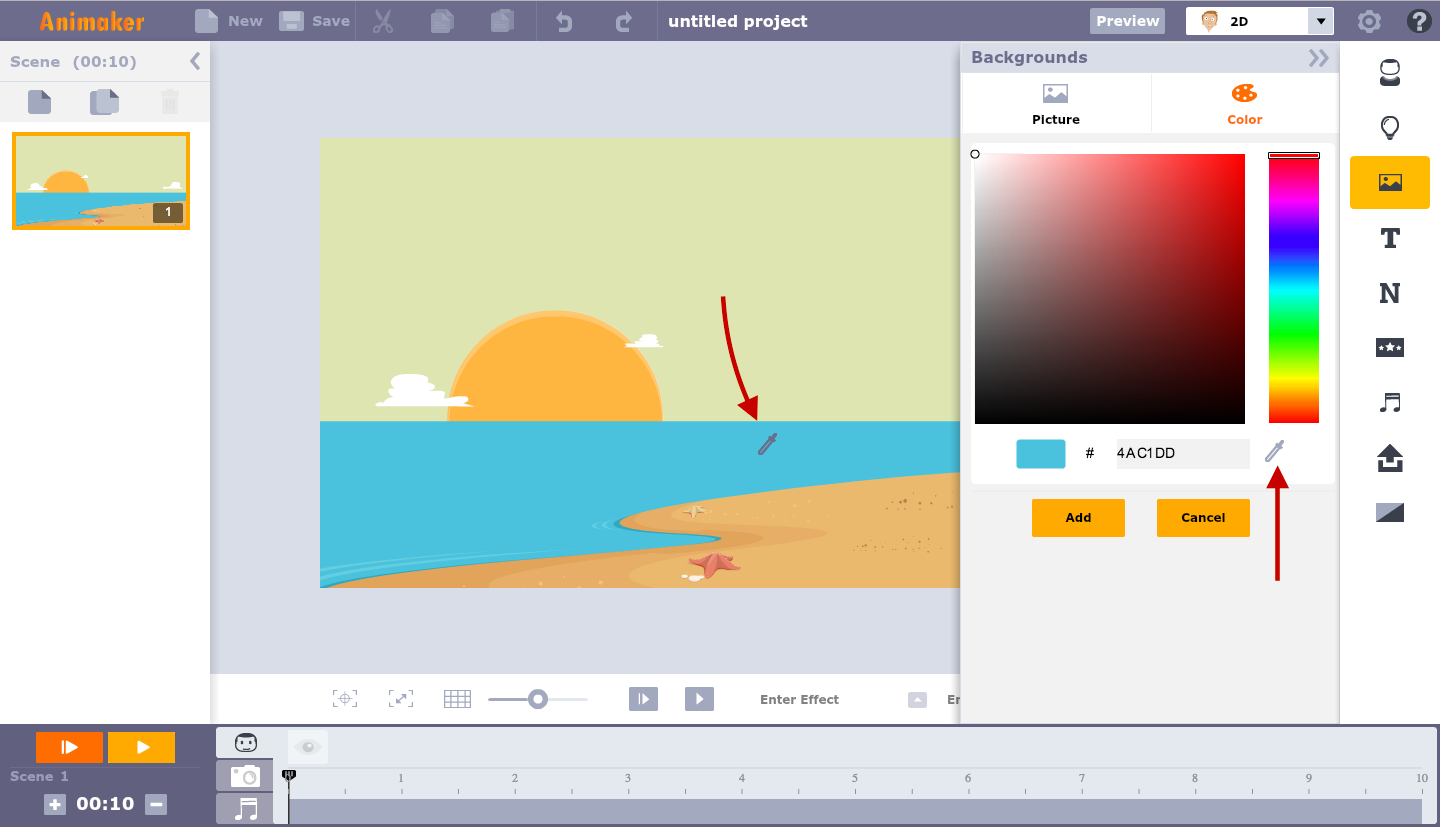 Maps and Charts
Are you making cartoon videos to show data? Convert your boring data into visual stories and inspire your audience in a way like never before! You can use many map charts to engage your audience. It's called Video Infographics. Check out this video to get an idea of what all you can do with it:
Animated Numbers
Sometimes, in cartoon videos you might want to show the thermometer level increasing, or the cash flow going down. We have cool number animations to help you out with these!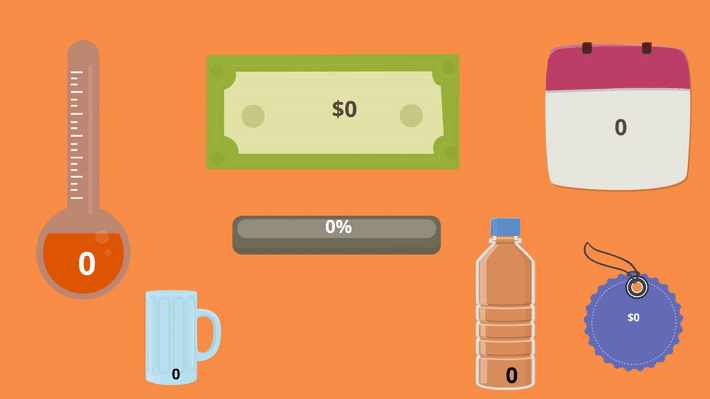 Text Prebuilts
Don't have time to make sexy typography? Nothing to worry. We've more than 20+ text prebuilts which you can edit for your own use!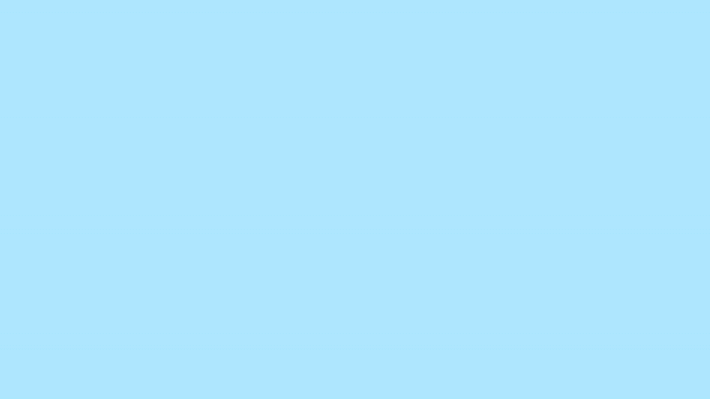 STEP 3: Animate your cartoons!
Alright, so the stage is set and the actors are ready! Now it's time for ACTION! Using features like Multimove, Bezier Curve and Record - you can literally do anything you want in your cartoon. The best part is that they're all very easy to use!
Multimove
With
Multimove
, you can make the animated props and characters move in a streamlined motion. This is used mostly for walk cycles. By adjusting the timings, you can increase or decrease the speed of the movement.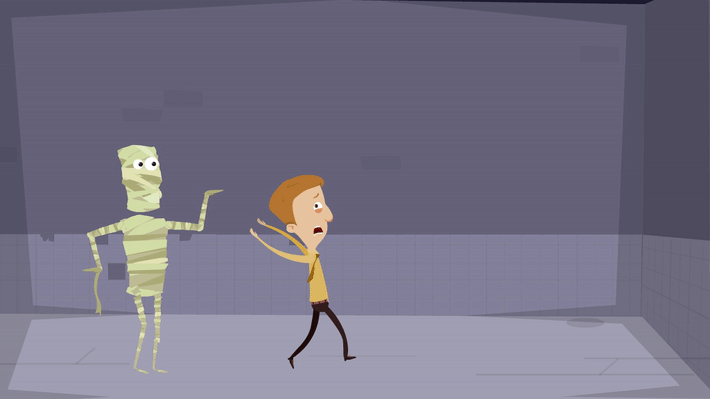 Bezier Curve Tool
With the
Curve tool
, you can make your cartoon characters move in a curved path. This is useful for any rotary motion.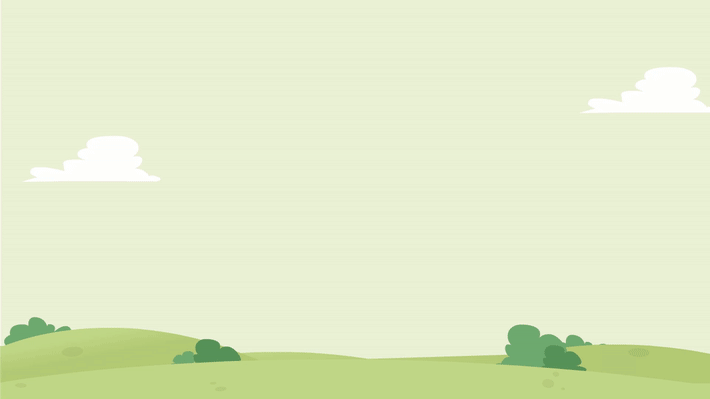 Record Tool
The
Record tool
comes handy when it comes to changing expressions. You can change expressions as much as you want!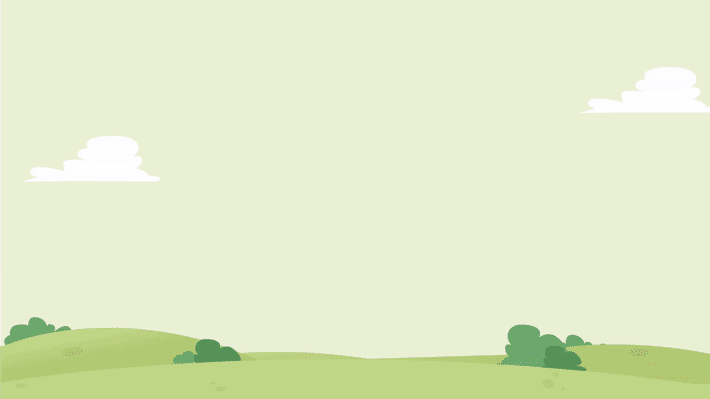 Camera Effects
The
camera effects
can make your video really stand out. You can zoom into a character or zoom out whenever required. There is also the unique PAN mode feature which you won't find anywhere. Pan shots make your cartoon video more dramatic!
Transition Effects
A cartoon video is not just about the cartoon characters and the props. It is also important to have cool transition effects to make the video smooth and pleasing to the eye. Using our free cartoon maker, you have access to 20+ IN/OUT transition effects for characters and props. You also have an additional 6 effects for scene transitions!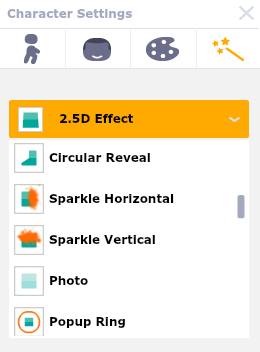 Special Effects
These are effects that bring a whole new dimension to your video. From fire and tornado effects to abstract animations like paint splash. The abstract animations come real handy when trying it comes to
intro videos
!
STEP 4: Add audio to your cartoon video!
You are almost there, but not quite! Kickass audio is very important - in fact even more important than animations. Try watching horror movies without audio - it'll look like comedy!
Access our Sound Library
Hunting down copyright free audio can be a tedious task these days - especially if you are on a budget. Nothing to worry though! We already have a sizeable number of royalty free sound effects and background scores that'll be music to your ears!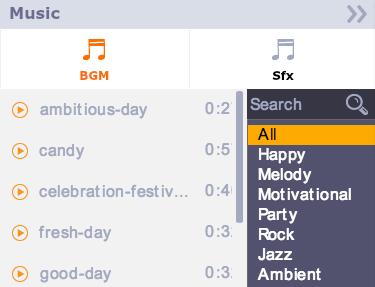 We have an inbuilt voice recorder. That's right, no need to record separately and upload. You can record directly into the app!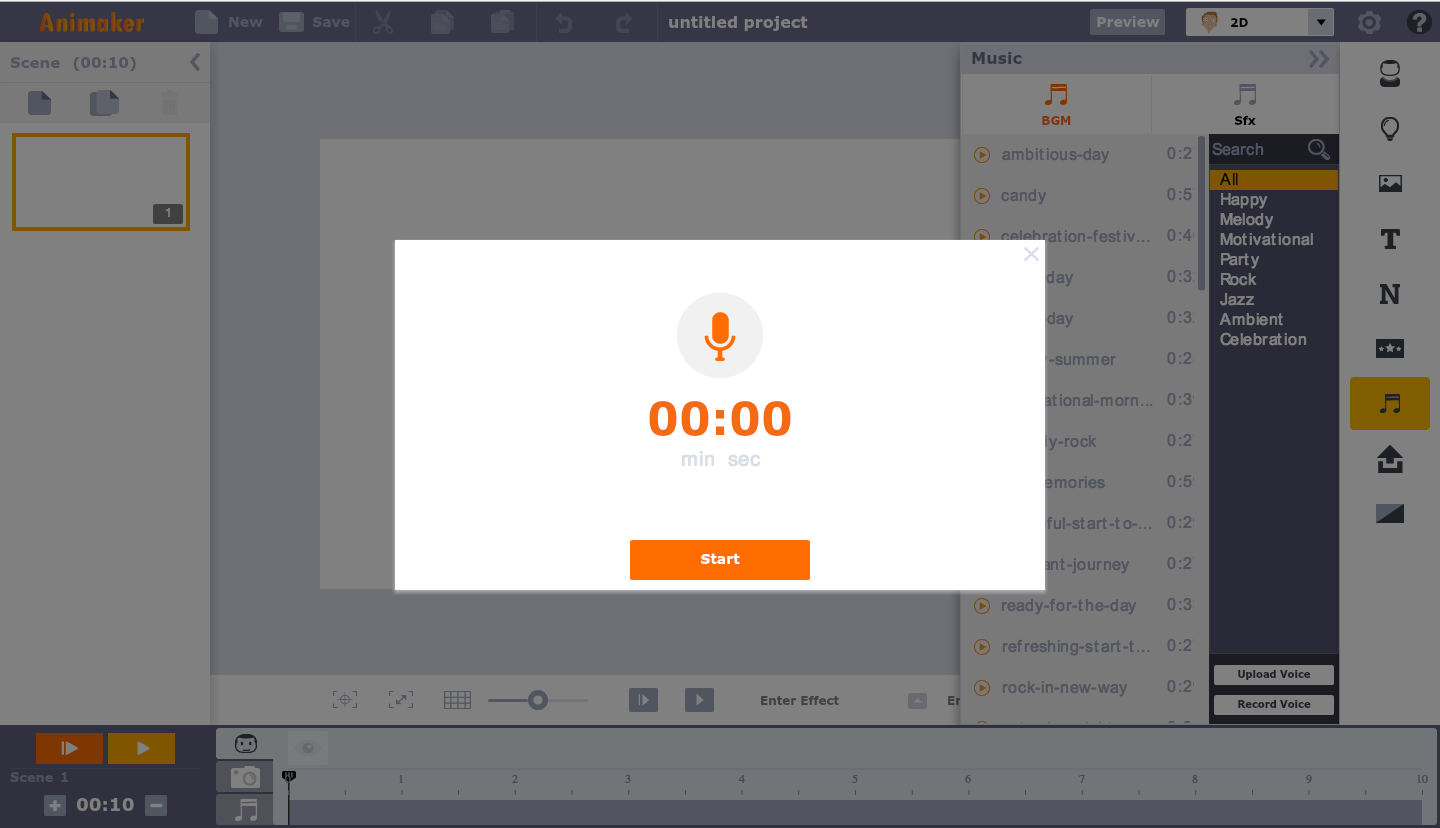 Still not satisfied? Upload your own audio to give it a personal touch. There is no limit to the number of uploads you can do. Give wings to your imagination!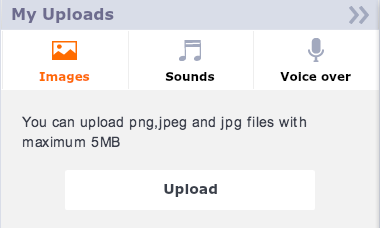 You can also create high quality voice overs on the go, with
Animaker Voice
- our very own
advanced text-to-speech application
.
STEP 5: Export your Cartoon Video!
Upload directly to Youtube or download
Using our free animation software, you can export videos directly to Youtube, hassle free! Imagine, if you are making cartoon videos just for Youtube, you will save tons of time here!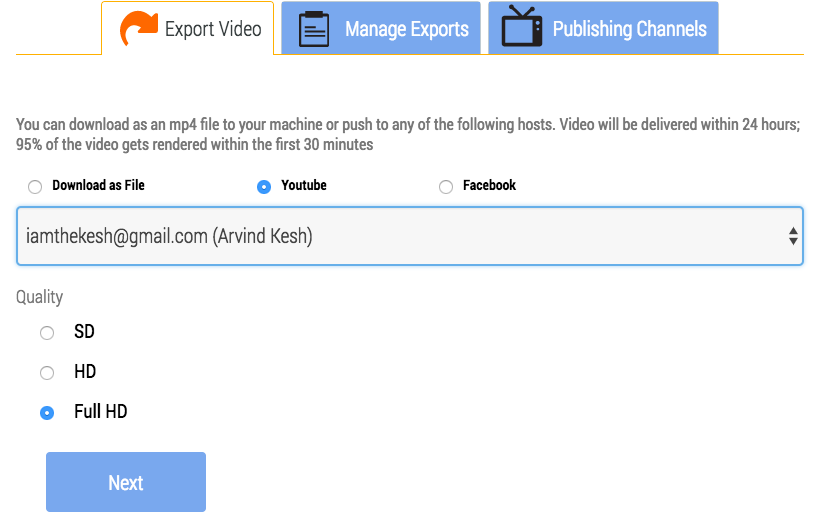 See it in Video Presentation
Want to present your video in front of an audience? Nothing to worry! Just click the "Slideshow" icon and voila: Your animated video is now a presentation deck!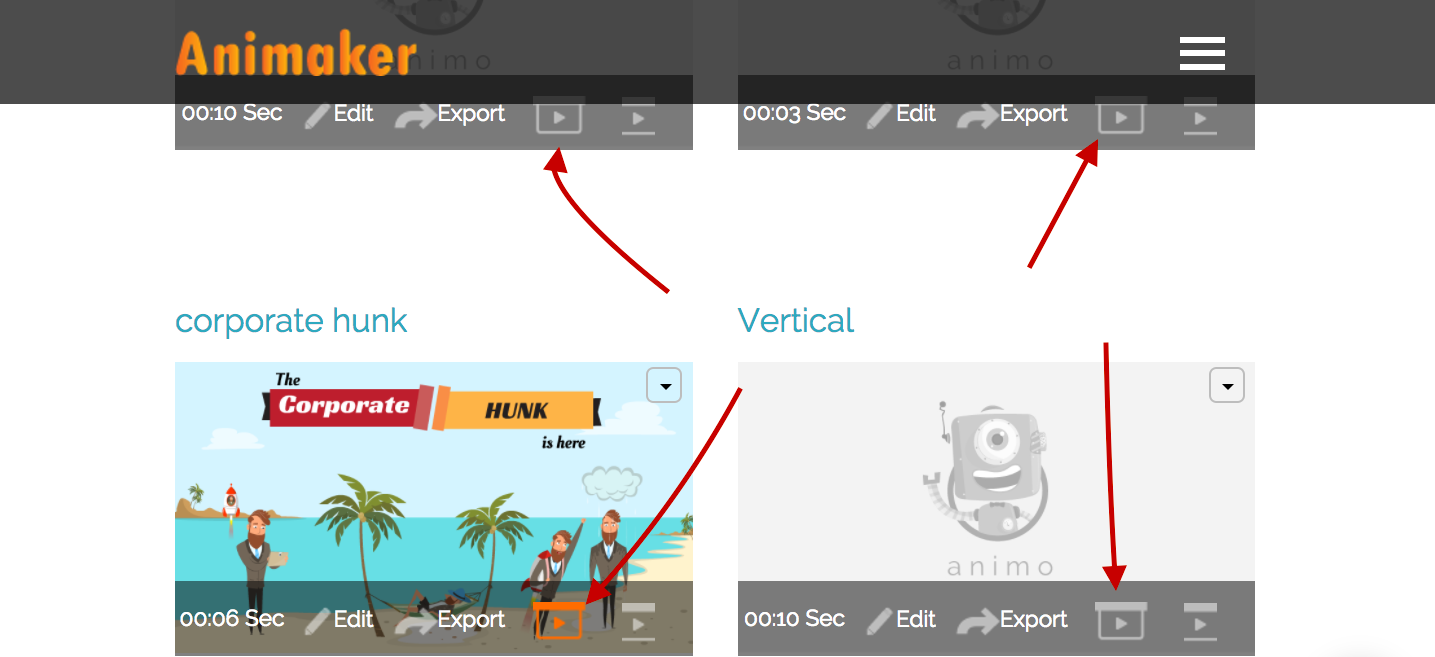 You can always download it directly to your PC as well! We have discussed the main features of Animaker's free 2D animation software. There are much more gems hidden within. Just fasten your seatbelts and hold on tight. This ride is going to be one that you won't forget!