Thank you for being 1 in 20 Million!
We just hit 20 Million Users! Wait! Already? Yes Absolutely! While it took Animaker 6 years to reach the first 10 Million, it just took a little over 2 years to hit the 2nd 10 Million. We at Animaker are feeling absolutely stoked about reaching this Milestone so fast. We also feel humbled and honored to have the support of users like you. So Thank you! Thank you for always having our backs! Now what makes this 20 Million Milestone more special than all the previous milestones? Simply put! Animaker at 10 Million Users was a single product company that mainly focused on its animated video-making product Animaker. But today, it's a multi-product company with several state-of-the-art products like Steve AI, Picmaker, Vmaker, and Show. While these products have already breached their own respective milestones, here are some recent highlights from these products that will show you why the Animaker family of products will reach its next 10 Million users in a Jiffy!
Highlight 1: Steve AI with its 1st of a kind Voice to Video Feature
Let's Start off with a product that we were extremely proud of, Steve AI! Steve AI was built on patented AI-powered technology that helps its users create a complete video in seconds!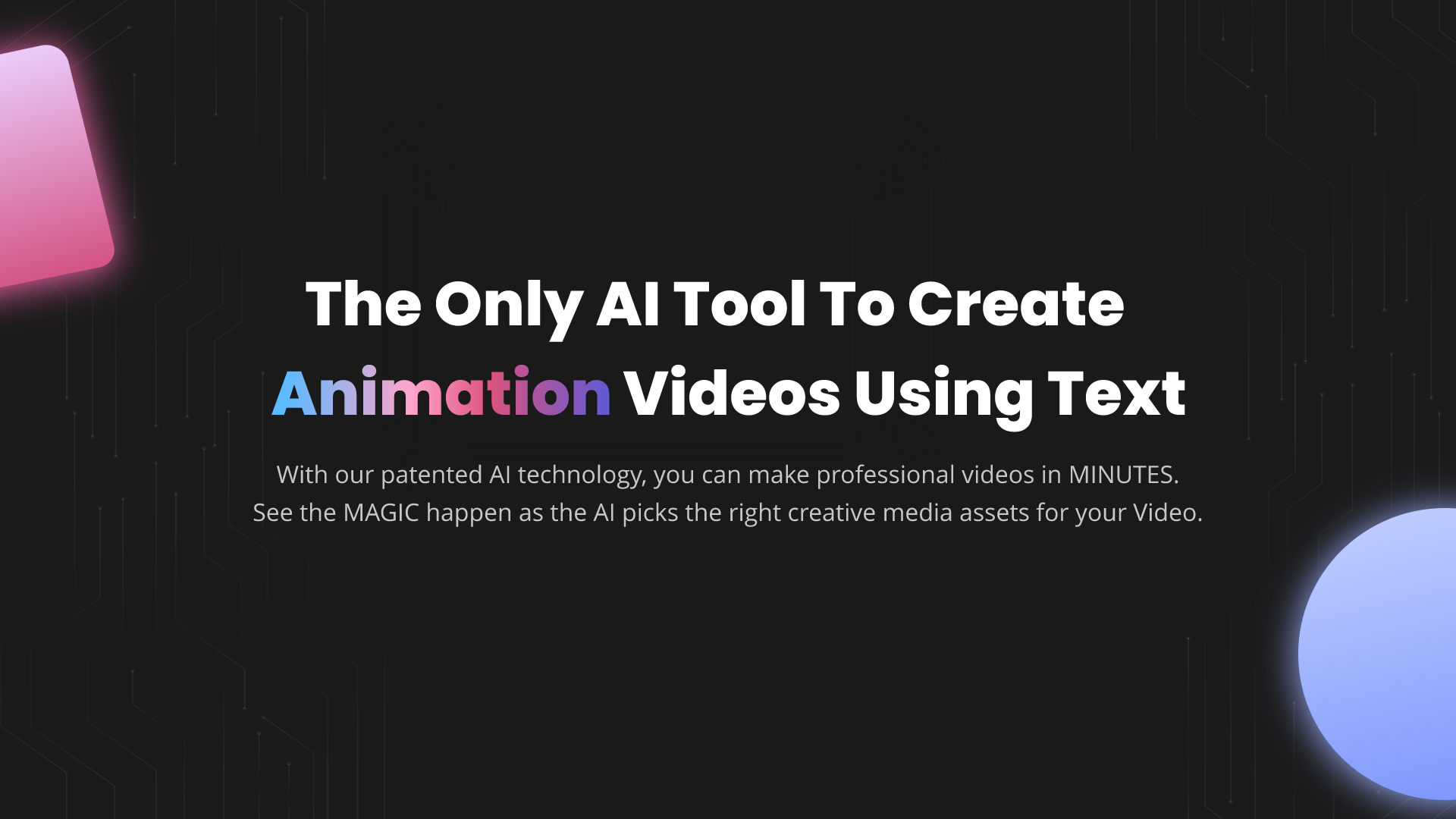 While it might seem like AI is only a recent trend that popped up after the release of ChatGPT, Animaker's Steve AI was released much before even ChatGPT! Within months of its launch, Steve AI's text-to-video feature started getting raving feedback from creators, and this motivated us to work on more astounding features like:
Text to Animation
Blog to video
Ppt to video
With its exceptional features list, Steve AI literally took over the AI video space in a short span! But with growth comes improvement, so let us introduce you to our most recent feature addition, which will let you create videos by just using your voice. Yes, that's right! Steve AI can now even transform audio files into thumb-stopping videos! Just like how you loved converting text to video, we are sure you will love the new Voice to Video feature as well! You can try out this new feature by signing up for
Steve AI
now.
Highlight 2: All-new AI-Powered Subtitle Generator
Animaker's goal has always been to make the life of creators easier - that's what has encouraged us to create great tools that would help them create videos in a jiffy! But, the real success of a video is achieved only when it easily reaches all of the intended audience across different platforms. So, to help our users to do just that with their videos, we launched
Animaker Subtitles - The most powerful, AI-powered subtitle maker!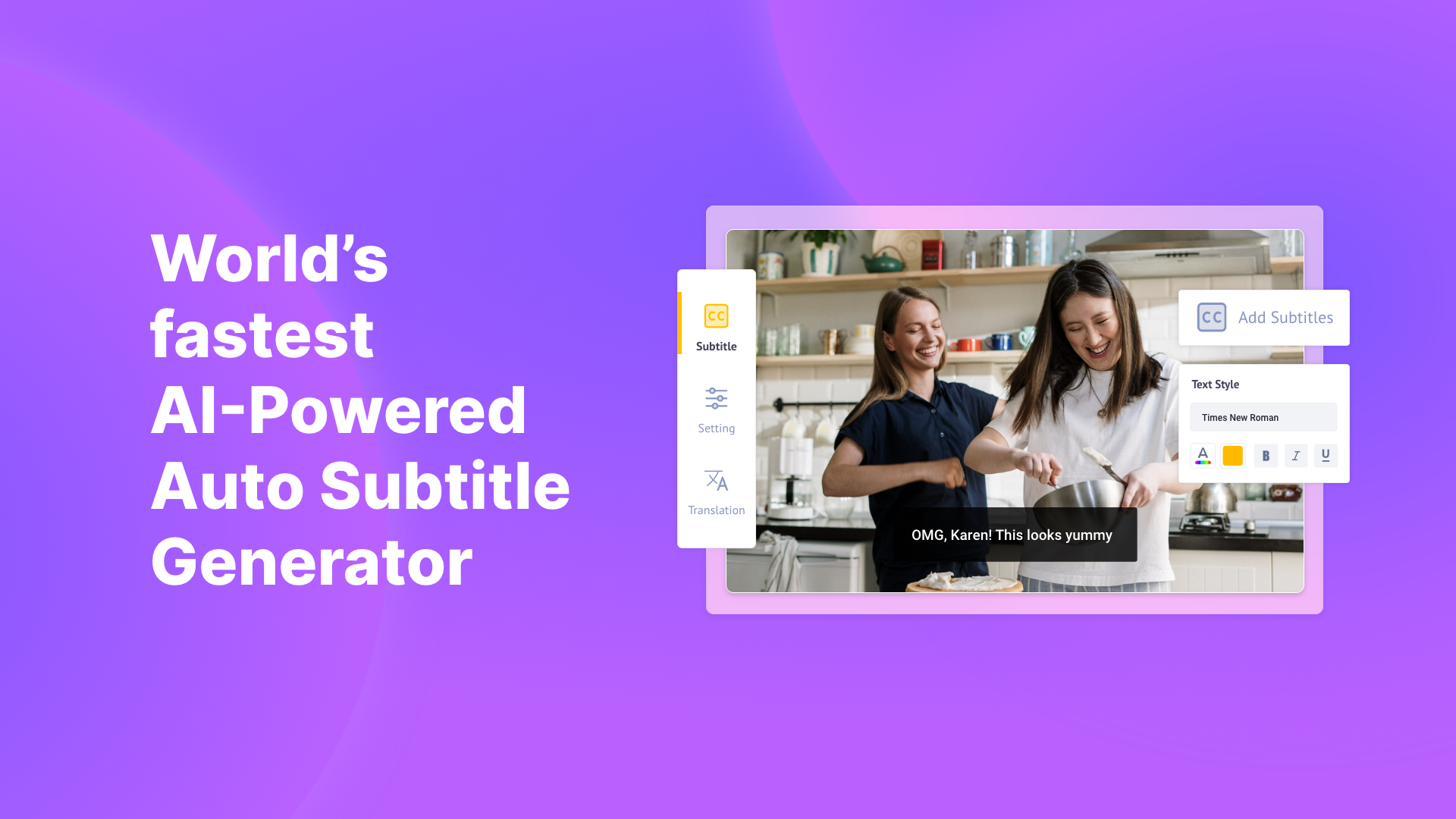 With the AI-Powered Animaker Subtitles, there's no need to do the hard work by yourself. With one click, you can create eye-catching subtitles in a jiffy. In this diverse world with 1000s of languages & accents, Animaker Subtitles can truly unite us all. Within a couple of months after its launch, Animaker Subtitles started ranking first amongst its peers on Google search. And having helped over 150K+ users within just three months of launch, Animaker Subtitles has indeed proven to be the best subtitle generator in town. Wanna try creating awesome captions for your video? Try
Animaker subtitles
now! With Steve AI empowering the design world by converting text to video in a matter of minutes and Animaker Subtitles expanding the video's reach by adding helpful captions, Animaker now has a strong foothold in the AI world.
Highlight 3: Launch of Animaker for iOS
Can someone create an animated video on the go? I mean from anywhere, anytime, with minimal time and effort? Because ideas don't wait for you to have the right set of tools, they can appear at any time, and all you might have with you at that time is your iPhone! That is why we made the Animaker iOS app - Which lets you create animated videos in under a minute!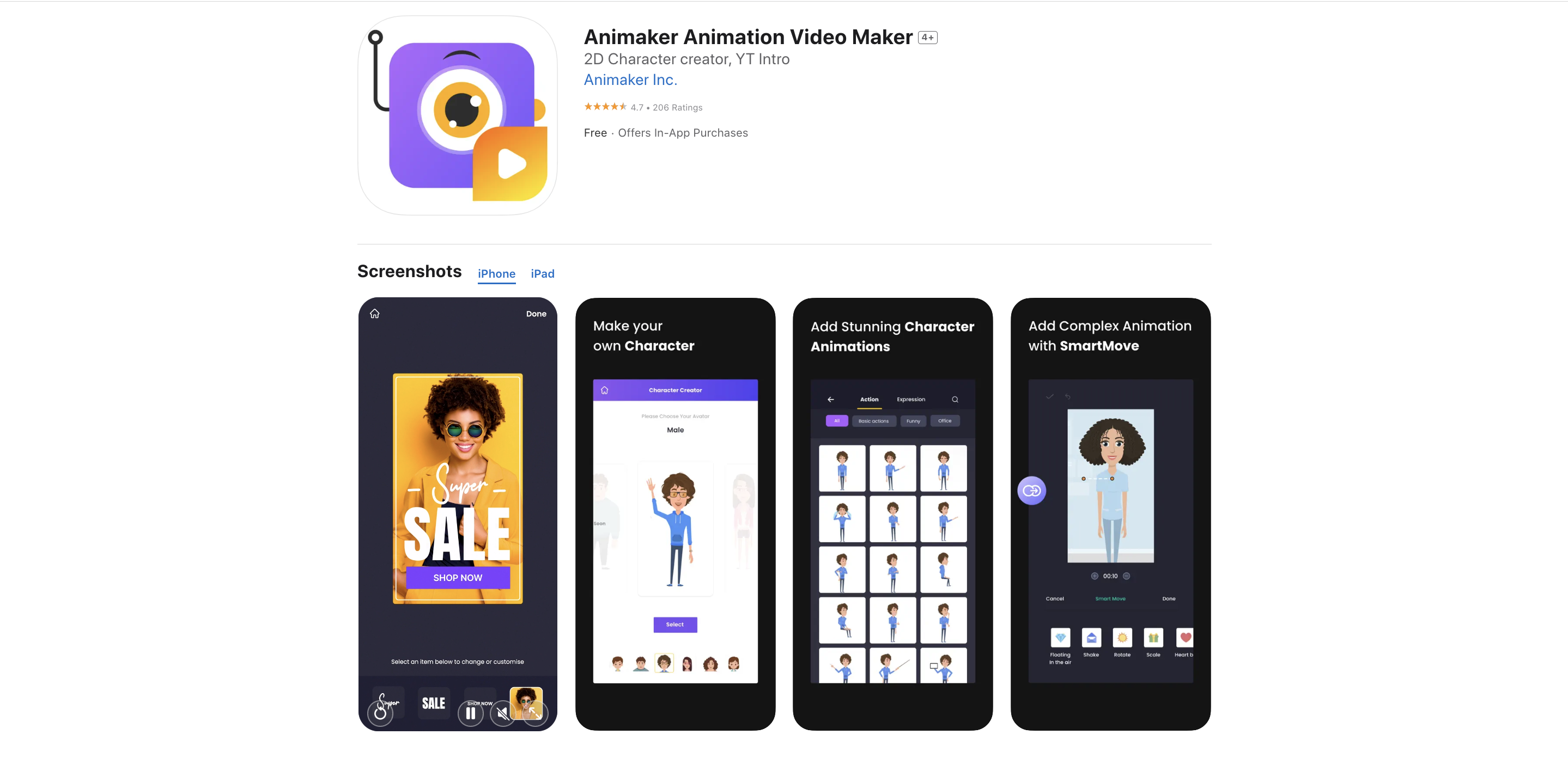 Yes, 1 Minute is all it takes to create Animated videos using the Animaker iOS app. With its most recent update, the Animaker iOS app will now let users create their own Animated characters from scratch and animate them any way they want. This, coupled with the already awesome collection of 1000+ templates, animated video making is now as simple as pie! Now imagine having so many features available all the time at the tip of your fingers. You would let your creativity and imagination run wild, right? That's exactly why the app has already been downloaded over 250,000 times and is rated 4.8 stars on iOS App Store. Sounds Unbelievable? Well, you can try out the app now by downloading it
here
!
Highlight 4: Launch of Show AI - the best B2B Marketing Solution
Animaker has always been a Customer Centric company with Innovation as its driving force. A perfect example of this statement is Show AI, an effective B2B Marketing solution from the house of Animaker. Months of research, customer surveys, and product development led to the birth of Show AI - An all-in-one AI email marketing tool.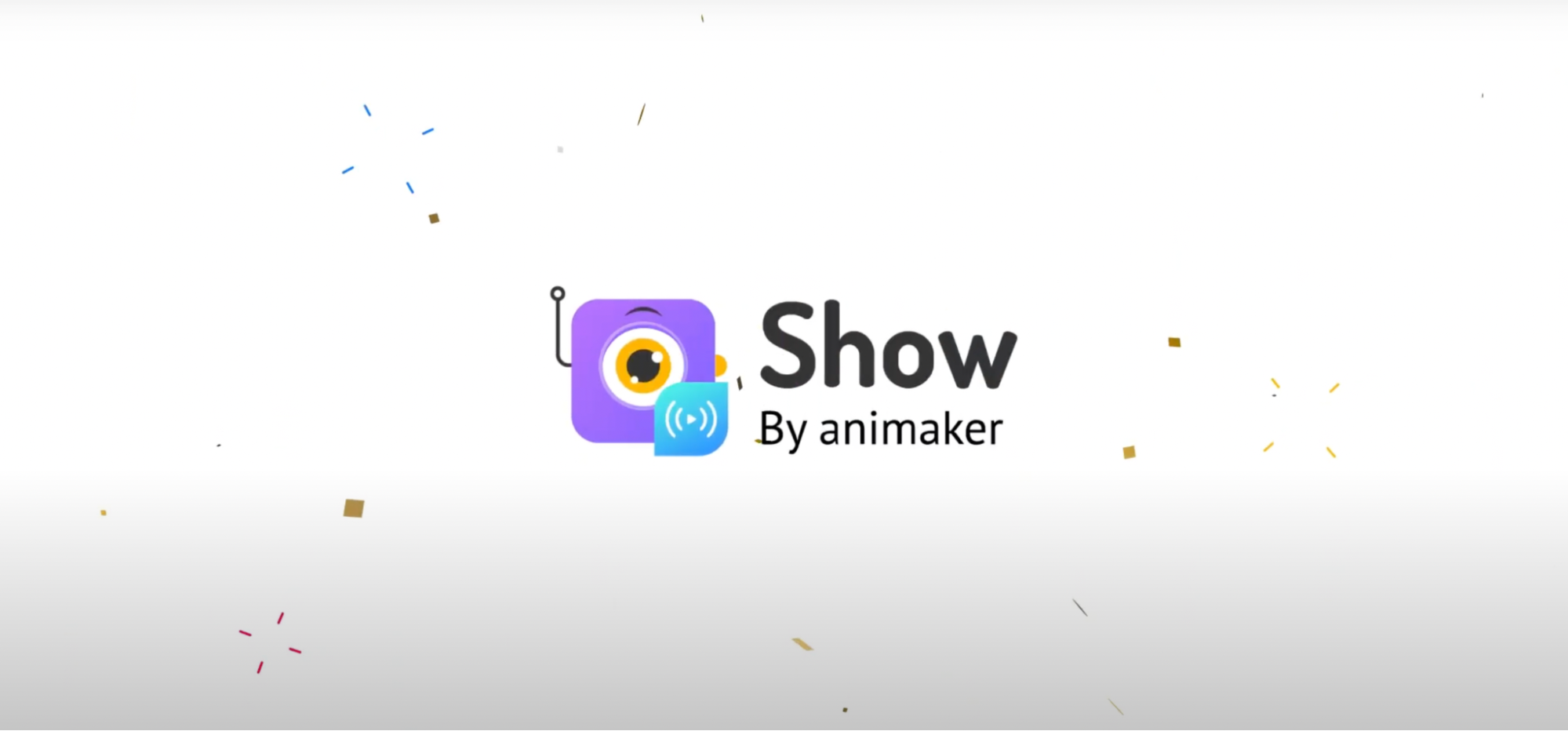 Show enables teams to deploy multi-touch attributed campaigns across product, web, email, and video. Whether it's Drip Campaigns, Newsletters, Video Emails, Transactional emails, or anything in between, Show has you covered. Show is the one tool that can satisfy all the needs of Marketing, Sales, and CRM. Show's email campaigns have proven to have 99.9% deliverability rates. The highest in the industry. Show's users have reported a 300% increase in email Click through rates (CTR) after switching from other tools. Unbelievable stats, right? Wait, we have more! Its Contextual Content Generator can help you create emails with simple prompts. It has the Best-in-class security features for video hosting. It provides you with the features to track user journeys across multiple marketing channels with zero data drop. And Show has helped over 20000+ customers with its industry-leading features. Do you want to harness the power of Show's AI-powered email marketing suite to boost your business? Check out
this link.
Highlight 5: Picmaker's Social Media Management Suite
When Animaker was started, our goal was to make Content creation an easy task for anyone. And our goal has always remained the same. It was the same spirit with which we built Picmaker - A Social Media Management Suite.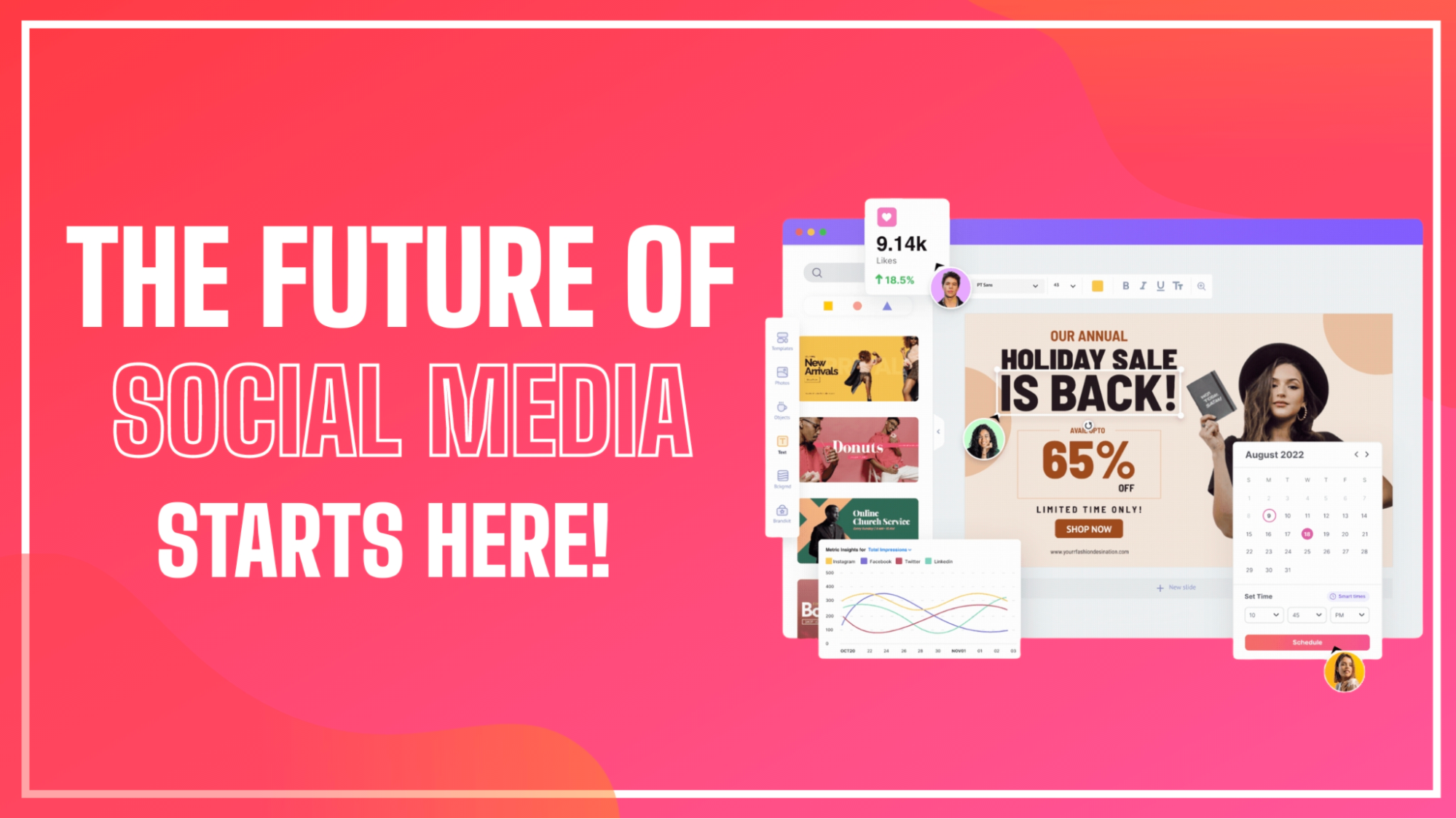 Picmaker's Social Media Management suite helps anyone to create content, manage multiple channels, and drive growth all in one place. Starting from Content creation, scheduling, analytics, and Social listening, it has multiple features catering to each of these needs. Picmaker's Analytics feature can track your social media performance, including engagement and reach, which can help you to fine-tune your strategy and improve your online presence. Picmaker's MAD button can create AI-powered designs in a single click! Its wide range of customizable templates helps users create visually stunning social media posts. Its caption-generating feature helps users to generate captions for their social media posts quickly and easily. And the list of useful tools under Picmaker's Social Media Suite goes on and on. Till now, Picmaker has helped 1.5 million users in achieving their social media goals. If you wish to up your Social Media game with Picmaker, then check out
this link.
Highlight 6: Animaker One: The Ultimate content creation suite for L&D
Imagine a world where all the tools required to create a full training course were available at your disposal. All in one place! Seems impossible, doesn't it? But that's exactly what Animaker One is designed to deliver! Animaker One seamlessly integrates powerful capabilities like AI-powered video generation, Screen Recording, Video Editing, subtitle generation, Thumbnail creation, Video Hosting, and Analytics into a unified platform. In simple terms, Animaker One combines the power of AI and visual communication to create a suite of tools that revolutionize content creation for L&D Teams across industries.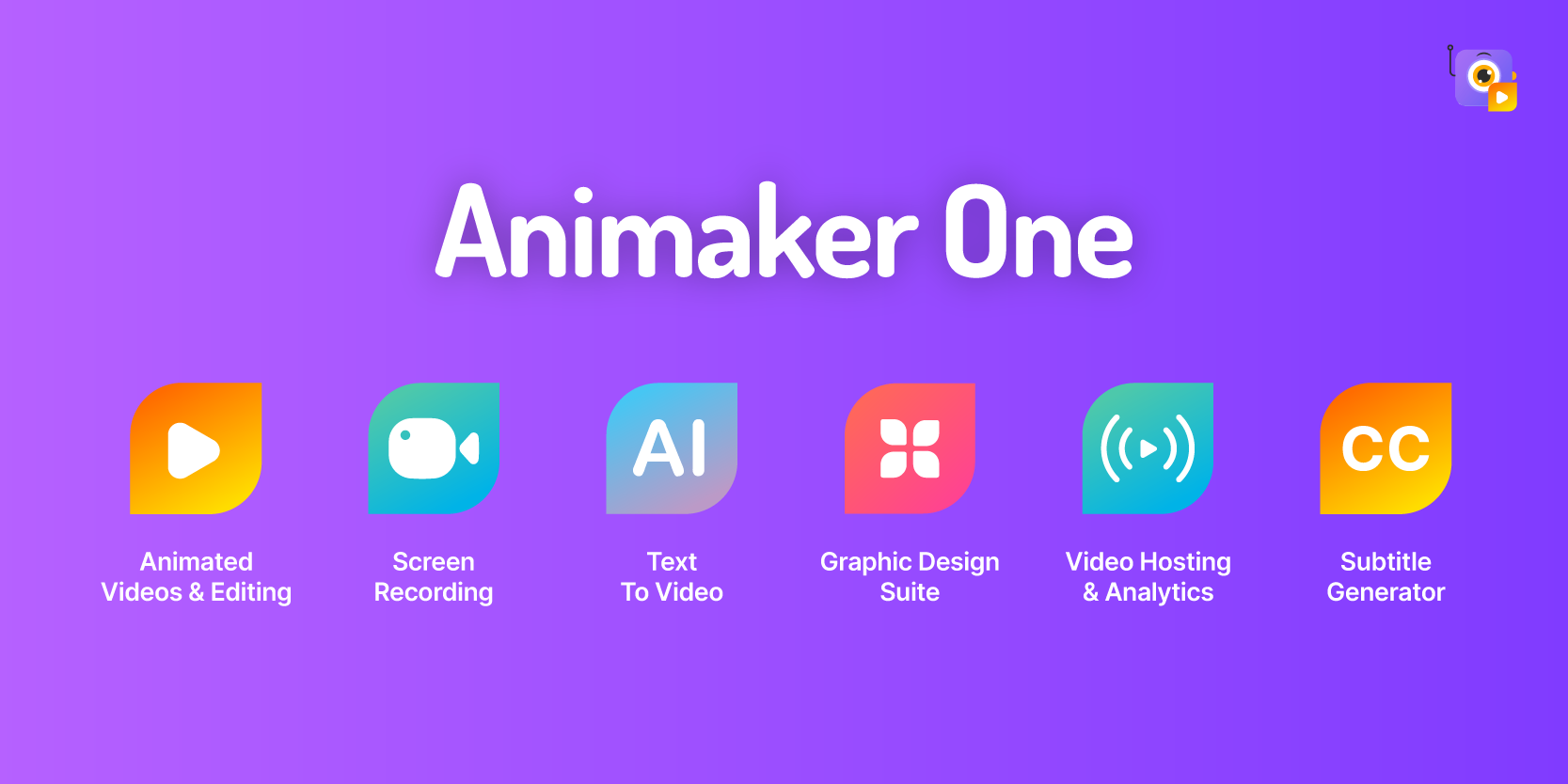 Even though Animaker One was released just a couple of months back, the reception we have gotten from the L&D crowd has been phenomenal. If you are interested in checking out the Animaker One Suite, you can do that
here
.
Highlight 7: Awards Galore for Animaker's Family of Products
Apart from being appreciated and supported by priceless users like you, Animaker and its products have been recognized for excellence and were appreciated in many award ceremonies. Here are some awards:
Highlight 8: The Makers behind all the magic!
From starting as a single product company which was serving a small group of enthusiastic makers, to expanding as a multi-product company comprising different teams, Animaker has indeed grown bigger. If not for the dear makers of Animaker, we wouldn't have been able to help 20 million users make outstanding content! Thank you, dear Makers, for your extraordinary work! We are forever grateful for your contribution! Having said that, none of this would have been possible without the constant support from users like you. Thank you again for always having our backs! Do remember that we are always on the lookout for valuable feedback from you to improve ourselves!