10 Video Content Marketing Predictions 2016
2015
had gone and
marked the rise of video in content marketing
already.
Many business communities had understood the potential a video has in reaching out a huge audience. And so, the world of content marketing is taking its natural progression to video.
According to Cisco,"By 2017, video will account for 69 percent of all consumer Internet traffic". Such an alarming number of internet consumer population can benefit many marketers. It was seen that, in 2014 the use of video content for B2B marketing increased by 8% to 58%.
So, video is the new face of content marketing.
A few prominent companies like Gotomeeting, Hubspot, Zendesk, Salesforce, Moz, Pegasystems etc have already adopted video content in their marketing strategy. In a recent CMI / Marketing Profs study, 76% of B2B marketers said that they plan to use video as a content marketing tactic in 2015.
It is now time to make some changes in your content marketing strategy and catch up with the trends.
So now, we decipher our knowledge to bring you the predictions of video content marketing predictions 2016.
Prediction 1.

Use of Video in Blog Post.

If you need to reach out to a larger modern audience, a video has the ambit like no other. Videos are substituting every other means of communication.

According to Statista "
25 percent of global internet
users consume online video every day, with 24 percent of U.S. internet users doing so. YouTube is currently having a steady minimum of
160 million unique viewers
per month. With such a huge video engagement in the global scenario, perhaps the use of video in blog post is the best way to reach out to the trends. Videos will be the most preferential media over ""written content" and people will tend to visit more blogs with video than without one.
Prediction 2.

Social posts which have videos and animated gifs get more likes and tweets.

It is estimated that there are

500 million tweets

each day across the globe. Moreover, the past year saw an increased prominence and importance of visual content in almost every major social network, including

Facebook, Twitter, LinkedIn and Instagram

. This had let to a huge increase in social engagement already. Here are a few surveyed statistics.
Tweets with images receive 18% more clicks, 89% more favorites and 150% more retweets.
Socialbakers.com looked at the top 10% of posts made by more than 30,000 Facebook brand pages and found that posts with photos saw the most engagement—accounting for a whopping 87% of total interactions.
In 2014, 39% of B2B buyers identified that they share infographics on social media frequently.
Marketers are leveraging visual content in social media to bring out social engagement and traffic.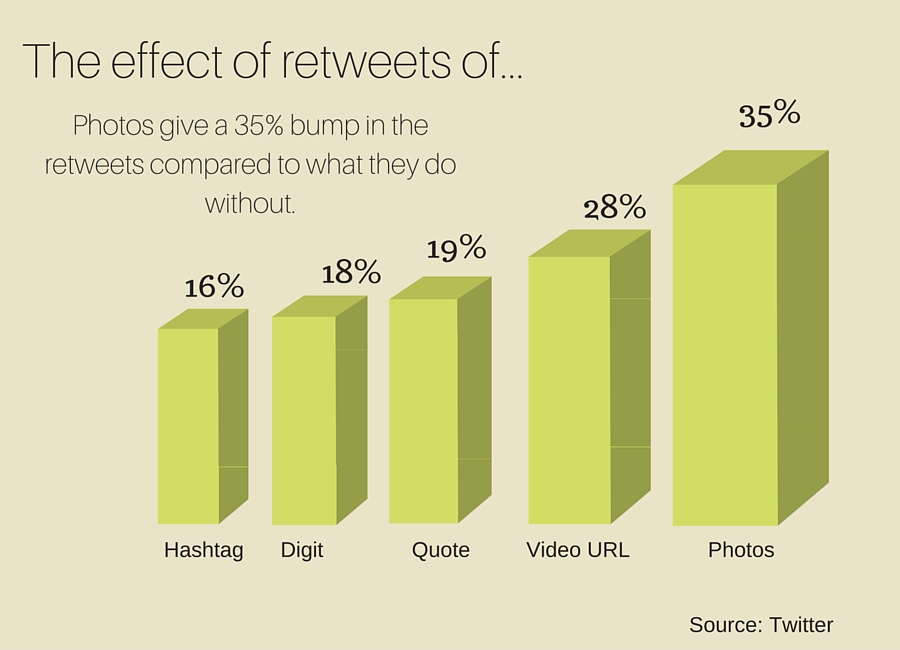 Not only images, even animated gifs and videos is also the trend of the minute of the social media. GIFs are shared across social media and spark conversations around the moment far more than any other type of media.
According to Socialtimes," GIFs typically generate seven times the views and engagement of a video from the same event."
Prediction 3.

Youtube will Dominate Content Marketing in 2016. YouTube receives more than one billion unique visitors every month

– that's more than any other video channel, apart from Facebook. There are many success stories of what videos has bestowed to marketers. 65% of B2B communities have already used youtube for their content marketing. YouTube is ranked the 2nd largest search engine and the 3rd most visited website worldwide, behind only Google and Facebook respectively.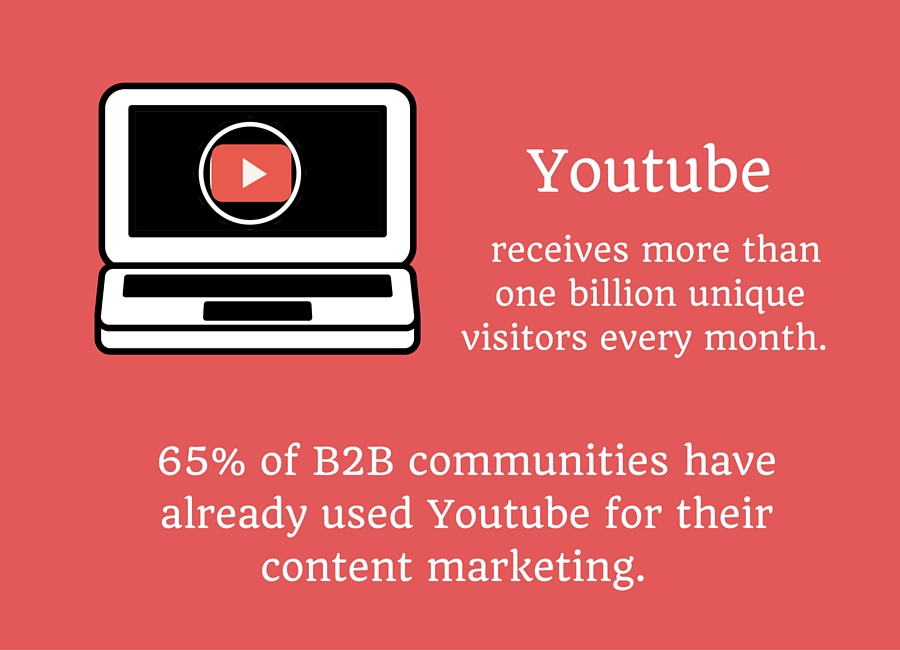 Most of the brands use youtube for their video content marketing. HubSpot has videos on its YouTube channel that are more than 7 years old. It even sends you a video when you unsubscribe from email. Since most of the consumer internet population extensively uses youtube,
2016 will have a greater use of youtube as a provider of video content.
Prediction 4.

Facebook Pages get more exposure with frequent Videos.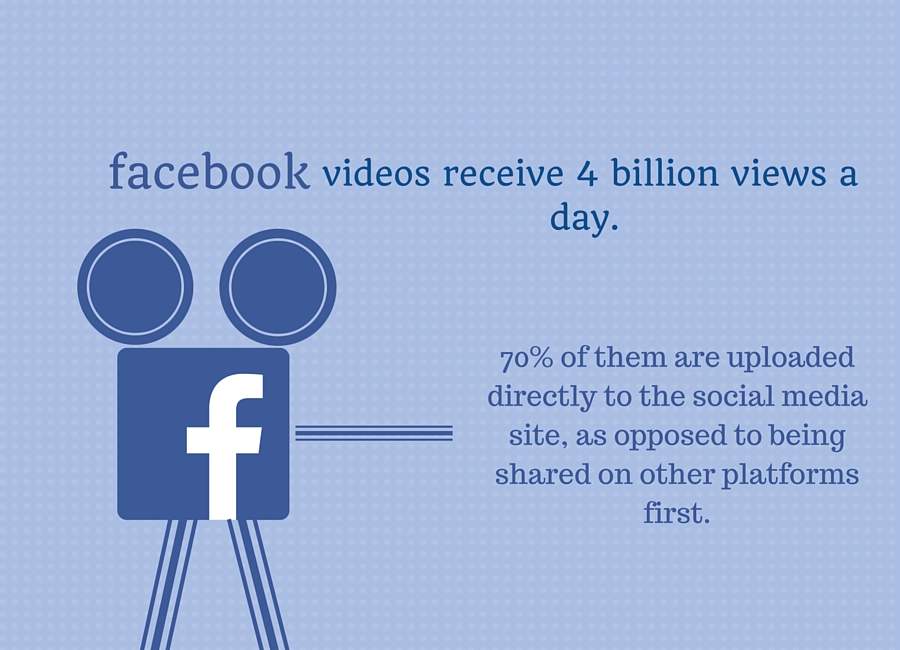 Here is an excerpt from Facebook media. Since June 2014, Facebook has averaged more than
1 billion video views
every day. On average, more than 50% of people who come back to Facebook every day in the US watch at least one video daily and 76% of people in the US who use Facebook say they tend to discover the videos they watch on Facebook.". 2014 is bygone 2 years ago. You can probably guess what could be the Video marketing prediction by yourself. For marketers ,
facebook videos
is a boon in disguise of profit. Facebook has introduced
"video metrics"
to help marketers with insights of business using the power of video.
Prediction 5.

Slideshare video will become popular.

Slideshare is the global hub of professional content and dominates business hugely. It is rated as one of the top 100 visited sites and has more 70 million visitors per month. The

Slideshare CEO Rashmi Sinha

, says that she aims to reach out slideshare to common people of all profession. So, in the year 2010, a feature called "add video" was added to its panel of slideshare's feature. This is because most of the business content is already moving towards video. Moreover, adding a video gives an extra dimension to a presentation that a basic set of PowerPoint slides simply can't convey . From this scenario, we can predict that even linkedin may come up with its own native player to catch up with the trends.
Prediction 6.

CTA based Videos on rise in Content Marketing.

A strong Call-to-Action is the integral part of content marketing strategy. Video CTAs has a clarity that conveys the idea effectively. Written content may not be

as persuasive as videos

in the matter of a CTA .
It is surveyed that, 20% of online visitors will read a full blog post or text email, while a hooting 80% will watch a video.
75% of users visit a company's website after viewing a marketing video.
And, Emails with videos tend to have two to three times the click-through rates of those without.
More than blog posts or articles, consumer's would prefer videos. Hence there will be rise in CTA based videos to convert their message to a purpose.
Prediction 7.

Rise in Localized Videos.

Good and useful content needs to be shared across the world. That is why translation to a native language is also a crucial part of content marketing. There is an an increased demand for localizing video because video is a powerful means of getting a message across. It is more engaging than text and allows visual demonstrations that can communicate better than mere words. There will be increased use of localised videos as

companies now prefer to connect with a mass of audience to educate

,

create brand awareness and to promote their valuable content across.
Prediction 8.

Interactive videos.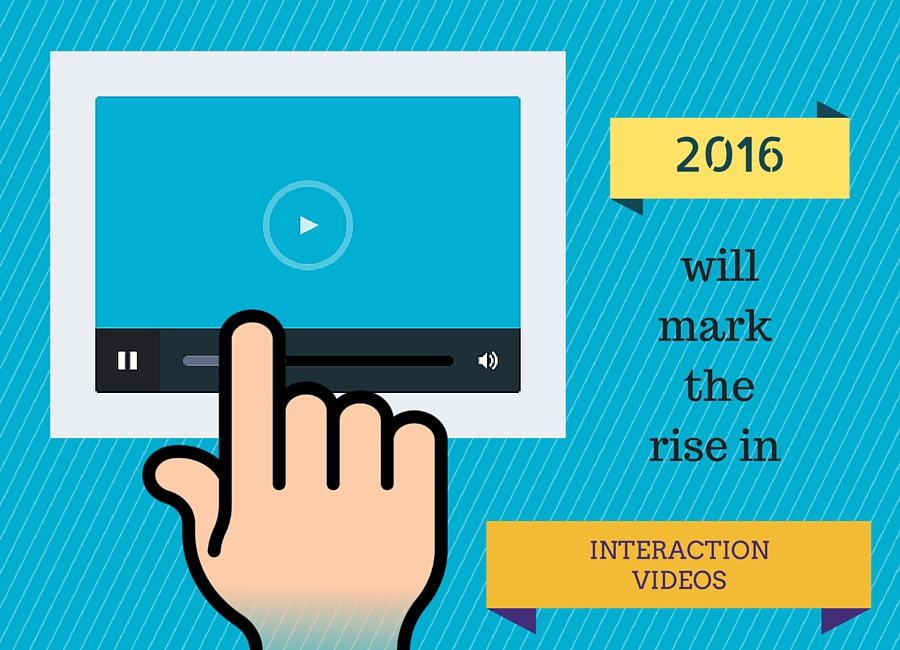 According to Marketingprofs
, "In 2016 that will start to change in a very material way as video content becomes more interactive and more personal. New technologies designed for B2B marketers are making it easier than ever to turn videos into an engaging, lean-forward experience that can help you turn viewers into leads, and leads into customers." Interactive videos give the viewer,
more than a watching experience
. It lets you click, swipe, select or perform some call to actions. Interactive videos fulfill the purpose of consumer interaction more than an ordinary video. Big brands such as
Facebook, Gatorade, Michael Kors, and Carrefour Spain
, are already trying to adapt interactive video advertising.
Prediction 9.

Video infographics.

Gone are the days of using powerpoint presentations and slideshares. Infographics have substituted the role of creating effective and appealing business presentations. Infographics has been successful in illustrating all the statistics in a creative way which was not fulfilled by presentations.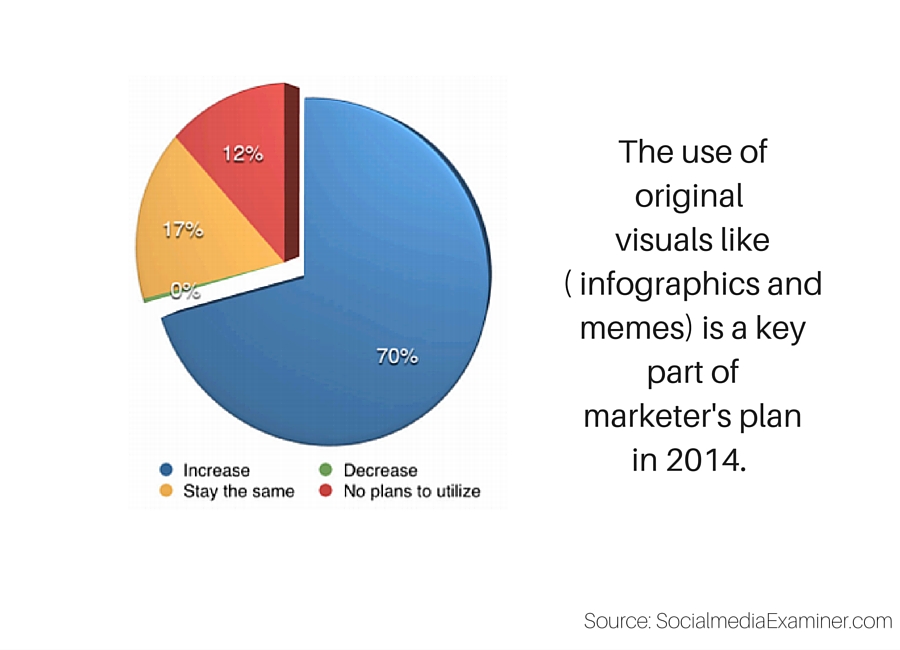 The use of infographics is the key part of the marketer's plan in 2014,
with 70% planning to
use of visual images.
2016 will see the rise of video infographics as a better alternative to infographics.
Video infographics present the complex information in simple and attractive visuals.
They outweigh infographics
in the matter of fact that videos help retain information longer and faster than just an infographic. Moreover, video infographics add a dimension of reality and excitement which an infographic cannot convey. They can pose a very essential part in business presentations and can impact business tremendously.
Prediction 10.

Rise of embedded videos on Home page.

Everyone believes in the fact "First impression is the best impression". And consumers sometimes judge a brand by its homepage. That is why many companies have been implementing the use of embedded videos on the home page. Many brands like Bitcoin, Crazyegg, Indiegogo had used interesting videos embedded in the homepage to derive a purpose with a CTA. Take a look at

Animaker

as it is also an example of this kind. There will be an

increase in the use of embedded videos

as companies has seen this as an established fact.
Conclusion.
This article may have proved you that video can impact content marketing strategies hugely. If you have some
suggestions or ideas, please share with us.