A Marketer's Guide to Dominating Black Friday Video Ads [2019]
Black Friday sales are expected to
cross 12 billion dollars
in 2019! That's more than double of Walmart's profit for last year! If you are a business and you're looking to get into the action, you need to start right now! The easiest and most powerful way to do this is through video advertising! Why is that? Well, let's find out!
Rise of Video platforms!
Over the last 10 years, videos have been growing as the main way to communicate. Infact, it's
very popular amongst Millennials and Gen Z
. That's the reason why platforms such as TikTok have seen explosive growth recently. Here's a stat that will blow your mind!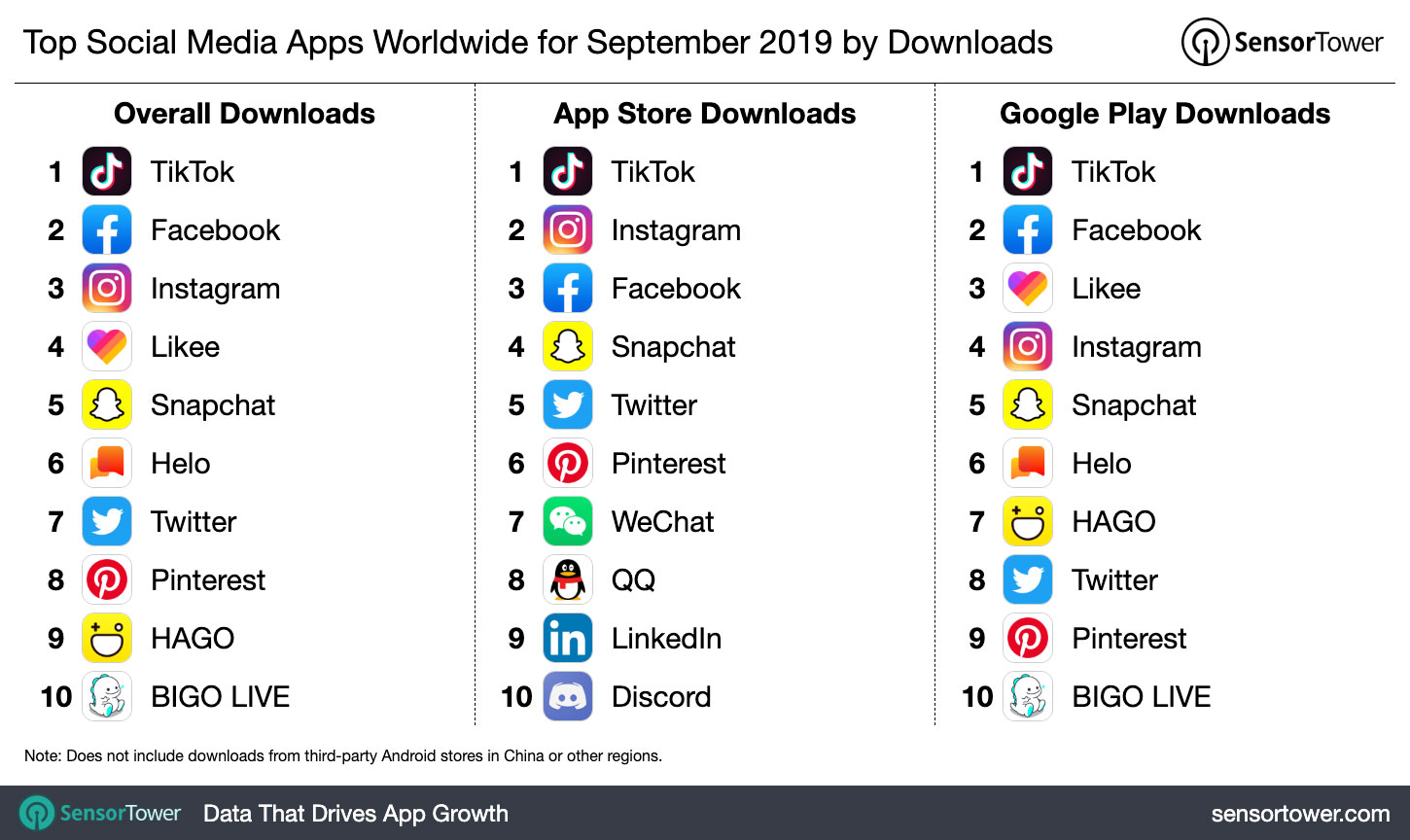 Yes! That's right. TikTok is today the most downloaded mobile app both on iOS and Android. The raw fact here is that most of today's platforms have to promote video content to keep their users engaged. And that is why more hours of videos will be uploaded this month than the entirety of television content broadcasted over the last 30 years. Now let me tell you why this is great news for all online marketers. While a good marketer knows that online marketing is today the
cheapest
way to promote a product. A great marketer knows that online video ads are the most effective content type in terms of ROI. So what now? You just make a video ad and wait for the money to flow in...right?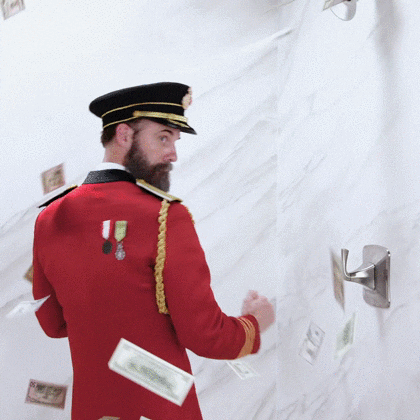 Well, not exactly. Running online ad campaigns requires a lot of homework. You can't simply get out of bed and run a campaign that pulls in loads of cash. You have to understand:
The strengths of each of the online platforms
What ad options are available at your disposal
What kind of videos do well on each of the platforms
So this Black Friday, we present how you can effectively run video ad campaigns on YouTube, Facebook and Instagram. But why just these three platforms? It's because YouTube, Facebook and Instagram are the most effective platforms in triggering the users to take action. So let's begin with YouTube
YouTube
When it comes to
video hosting
, there is no bigger platform in this world than YouTube. With its really strong network of creators and its culture of promoting video creation, YouTube pulls in a massive 1.9 Billion users every month. To put things in perspective, that's almost 50% of the world's internet users. Now why is YouTube perfect for video advertising? Its because there is no other platform in the world that has a better idea of the user's intent than YouTube. It is in fact the world's second largest search engine and also the go-to-place for everyone who wants to know how something works. And that's basically why YouTube exactly knows which user will take action after seeing the ad and push the ads to them with laser focus. Damn impressive! Isn't it? This is why YouTube advertising is a mass marketer's gold mine. However, there are a few things to keep in mind before diving deep into video advertising on YouTube.
The types of video ads available at your disposal
The recommended video specs
The audience you can target here
Firstly, lets look at the type of video ads.
There are 3 types of video ads you can run on YouTube.
True View Ads: In these kinds of ads you are charged only if the viewer watches the video till the end, for 30 seconds or clicks on the Ad.
Pre Roll Ad: These ads appear before or in the middle of the video. They cannot be skipped and you are charged for each view.
Bumper Ads: These ads appear before the video and cannot be skipped. The catch? The ad can be only 6 seconds long!
Recommended video specs
YouTube still prefers horizontal videos. With YouTube video consumption through smart TVs seeing a significant rise to 250 million hours per day, it makes a lot of sense for YouTube to continue pushing horizontal videos over formats.
Upload your videos in the highest resolution possible. 4K quality videos are ideal here. As you know, YouTube runs its internal algorithm to scale down the video size when you upload the video. So it's better to upload videos at the highest quality, thereby ensuring that the users get the best possible viewing experience.
Add those subtitles. While this might sound like an unimportant thing, it is very important because most people watch videos with their speakers on mute. While these people are still only a small portion of the audience, it is better to ensure that your advertising message gets through to everyone.
The Audience
Last but not the least, let's talk about YouTube's audience. It is the most popular platform for users between the ages of 18-35. So if you are a brand that has its ideal audience in that bracket, jump right into YouTube advertising and reap your rewards. Don't let them just sit there!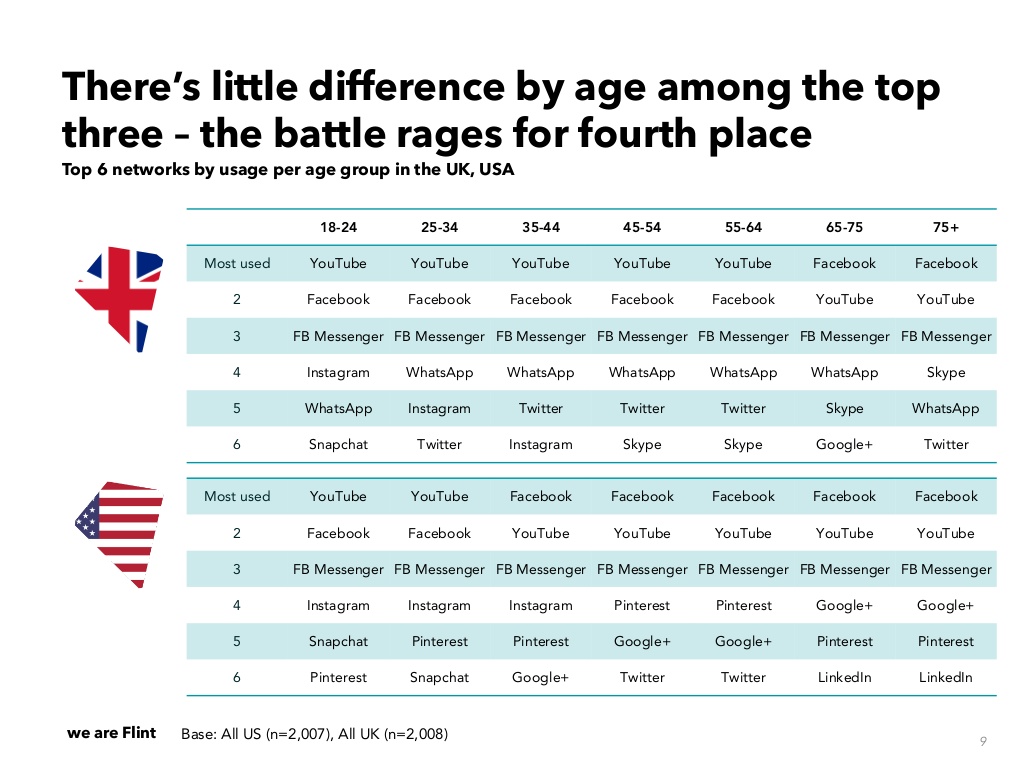 Now let's start with the actual video ad! So what do you need to keep in mind when advertising here? Let's dive a little deeper! The first and the most important thing is the goal of your ad. Keep in mind that each type of video ad format has a goal and everytime you set up your ad campaign Google automatically asks your goal.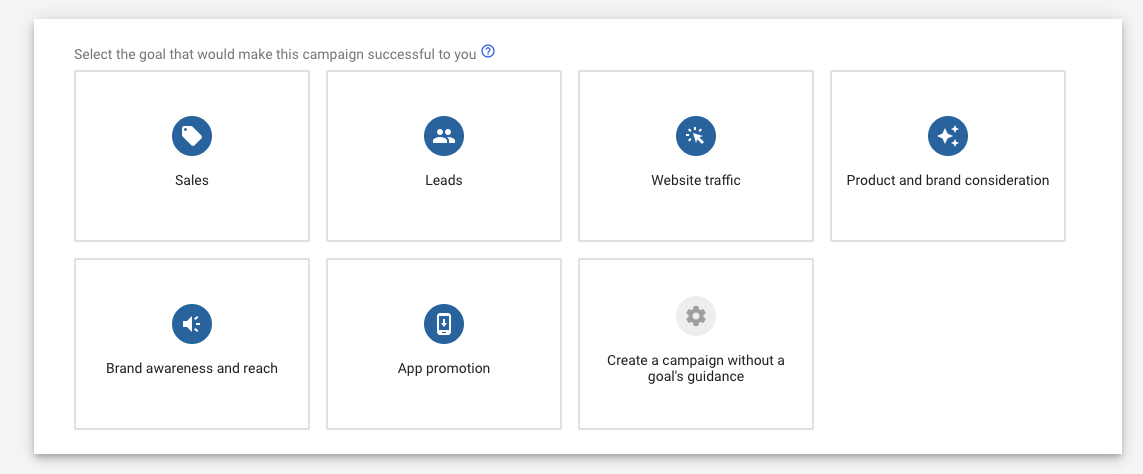 Once you set this up, Google will do the heavy lifting for you. Based on your goals, Google will show you the best type of video ads to use. To make things even simpler for you, we have listed down all the campaigns we've mentioned earlier along with their goals
Sales - Drive sales online, in-app, by phone, or in store
Leads - Get leads and other conversions by encouraging customers to take action
Website Traffic - Get the right people to visit your website
Product & Brand consideration - Encourage people to explore your products or services
Brand Awareness & Reach - Reach a broad audience and build awareness
App promotion - Get more installs and interactions for your app
The next important thing is what goes in your ad. Each ad has a different type of content that works for them. So, let's just break down each type of ad in detail.
1. True View Ads
This is a very good place to start if you are new to advertising! For Black Friday, you can showcase your products, show deals, make a short testimonial video and more. True view ads are flexible for both desktops and mobiles. And the best part? You only pay if your ad is viewed in full or for 30 seconds! Unfortunately, if your audience does nothing after consuming the ad, it is a waste of your hard-earned moolah. So, make sure there is a strong call to action message in the video to make full use of the ad!
Pro Tip: Language like 'while stocks last' and 'offer ends today', work wonders here!
Here's an example to get your creative juices flowing Dodge created a sweet 'Christmas themed' Black Friday Ad that can be used as a True View or Pre Roll Ad. It also has the 'fun element' that can later be edited into a bumper ad.
2. Pre Roll Ads
These ads are good if you are telling your viewers a story. Keep these ads to around 30 seconds and convey a story or message that will resonate with your audience. Don't let them get lost in the ad though. It's best if you include a strong call to action like a coupon code, discount or a raffle entry.
Pro Tip: Limit the number of times these ads show to your viewers. Since these are not skippable, you really don't want to annoy your users with them.
In the above example, Walmart delivers a simple and powerful message in this Ad. Black Friday isn't a tangle of madness! It can be the happiest time of year to get the best prices possible. A powerful story delivered in 30 seconds and ends with the exact date and time to shop at Walmart for Black Friday.
3. Bumper Ads
You get only 6 seconds! It's difficult to tell a story & promote your product in such a short time. So how do you use these? Easy! Repurpose your TrueView & Pre Roll Ads and only include the offer and the CTA. Make sure to show this ad only to audiences who have seen at least one of the other two types of ads. Now check which one of these ad types suits your particular goal and then go for the campaign. Now let's move on a platform that gives you the platform that gives you the ability to set up the most actionable video ads.
Facebook
While Facebook has debatably moved out of its glory days, it is still the world's most used online platform. And it would be a rather strange move to decide not to target your audience using this platform. Plus the Facebook ad manager is an absolute winner when it comes to the way in which it lets us target users. The plethora of options available with it lets us target a segment of the market with absolute precision. And don't forget! With Facebook's ad manager, you can advertise on both Facebook or Instagram. Now let's go back to the drill. Here are things you have to keep in mind before diving deep into the world of Facebook video advertising!
The types of video ads available at your disposal
The recommended video specs
The audience you can target here
Types of video ads
Facebook primarily supports three types of video ads
The In-stream video Ads: These ads show in the middle of the videos that people watch
The News Feed video Ads: These ads show up like regular posts on your newsfeed
The Story video Ads: These ads show up when you scroll through different stories posted by people and pages that you follow
Pro Tip: Remember to add subtitles to all the ads that show up In-Stream and on the Newsfeed! Try to keep the story Ads more minimal in terms of content. The focus here should always be on the CTA as you only have 15 seconds to get the audience to do something.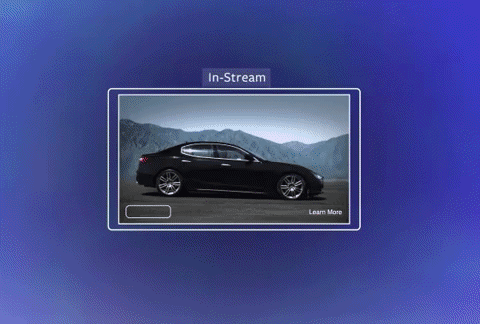 The recommended video specs:
Specs for In-stream Ads: In-stream Ads generally require videos in a horizontal aspect ratio. The quality of the videos can be anything above 1080p and up to 4K
Specs for Newsfeed Ads: The Newsfeed Ads require videos in the square format. The quality of the videos can be anything above 1080p
Specs for Story Ads: The Story Ads require the videos to be in the vertical format as Facebook stories are predominantly design for smartphone consumption.
The Audience you can target here:
The Biggest demographic of people on facebook lie between Age 18-49 and a huge number of that user base earns more than 75K USD each year. As I said before, Facebook is still proving to be the perfect place to target audience who have the ability to take instant action on your CTA.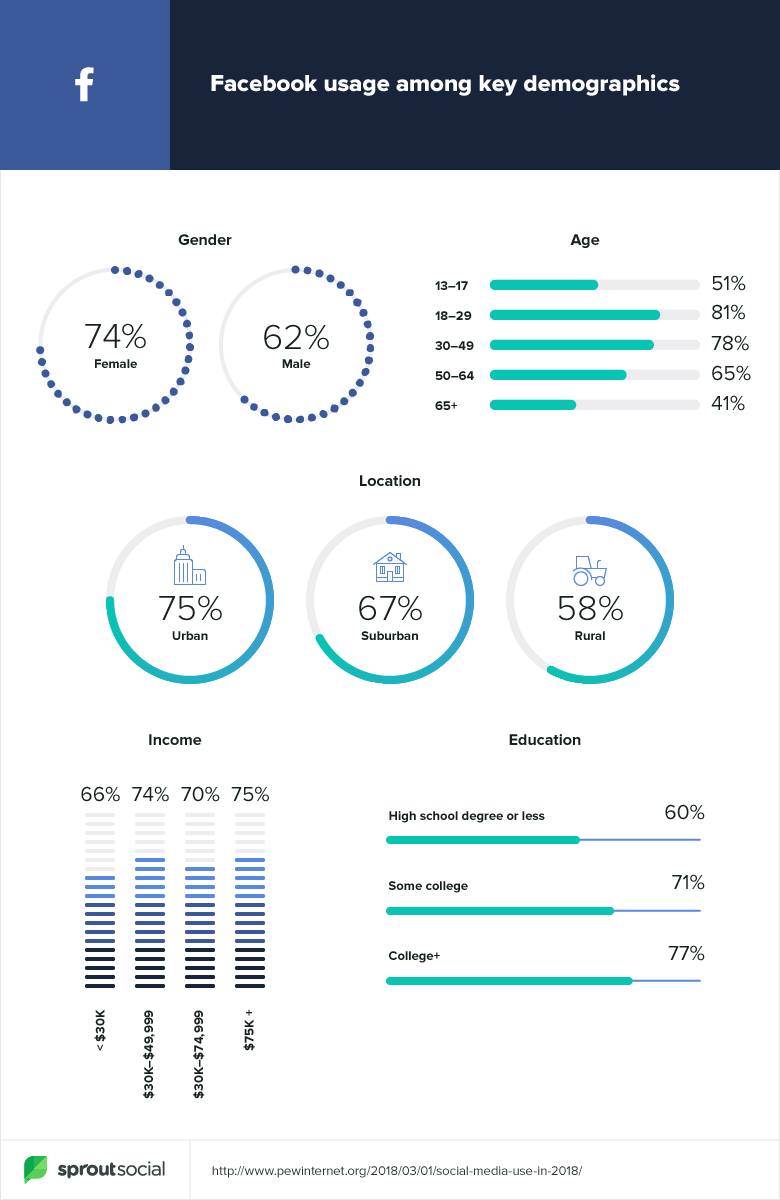 Now let's jump in and see how Facebook lets us target its almost 2.5 Billion strong monthly active users. Similar to YouTube, Facebook asks you to pick your objective. Facebook's Ad Manager has 11 objectives that you can choose from: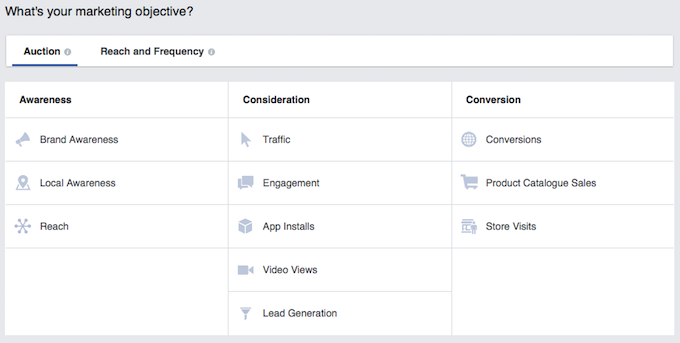 Choose the right objective to get started!
Brand Awareness: Increase people's awareness of your business, brand or service
Reach: Show your ad to as many people as possible in your target audience
Traffic: Drive people from Facebook to any URL you choose, such as your website's landing page, a blog post, app etc
Engagement: Reach people more likely to engage with your post. Engagement includes likes, comments and shares but can also include offers claimed from your Page
App Installs: Send people to the shop where they can download your business's app
Video Views: Share videos of your business with people on Facebook most likely to watch it
Lead Generation: Collect leads for your business. Create ads that collect info from people interested in your product, such as sign-ups for newsletters
Messages: Connect with people on Facebook, communicate with potential or existing customers to encourage interest in your business
Conversions: Encourage people to take a specific action on your business's site, such as having them to add items to a cart, download your app, register for your site, or make a purchase
Catalogue Sales: Show products from your e-commerce store's catalogue to generate sales
Store Traffic: Promote your brick-and-mortar business locations to people that are nearby
Let's look at the different Facebook Ads ads in detail.
1. In Stream Ads
These ads appear in the middle of videos that your viewers are watching. You want to keep your video length to a minimum as people will want to get back to the video they were watching. 15 - 30 second ads with a clear call to action help here! It is very important for your viewer to recognize who you are. Show your brand in the first few seconds and your CTA in the middle of your ad. If your viewer does not take the action while the ad is playing, well...that's just wasted potential. Amazon's Black Friday ad for Facebook showed everyone's favourite delivery box as it made its way through the warehouse to the buyer's doorstep. It's easy to understand and the opening few seconds draws you in. They end the ad with a clear CTA asking the viewer to visit their Black Friday deals page.
2. In-Feed Ads
These ads appear as part of your Facebook Feed. This will help viewers consume your ads with a more 'organic feel'. In other words, they will think its a very interesting video that's popped up on their feed before they realize it's an ad. And this is where you gain big! Because people will initially view your video as a video and not an ad, they will engage with it more. Likes, comments, shares and of course...clicks! Unlike in stream ads, these ads have a call to action button that stays on the screen, so you will not have the problem of missing out on viewers who do not react instantly.
Pro Tip: Video Ads on Facebook will autoplay if you bid CPM (cost per 1000 impressions) rather than CPC (cost-per-click). If you have a short and engaging video, consider the CPM approach!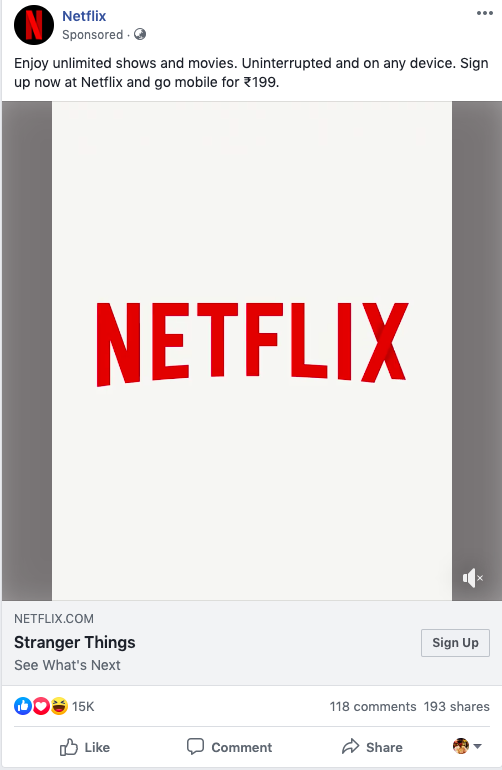 The button sign up that is part of this ad is its best selling point. The ad basically looks like every other facebook newsfeed post but it has its own CTA button.
Stories
Short, engaging and light hearted. Story ads last all of 15 seconds on Facebook! There is only one call to action and that is to 'swipe up'. Show the light side of your brand, arouse interest or showcase that special offer that's limited to today. Gentle visuals and bold text to convey your message work wonders on stories. Over
half a billion users
use Facebook stories daily and this is a prime place to nudge them in your direction!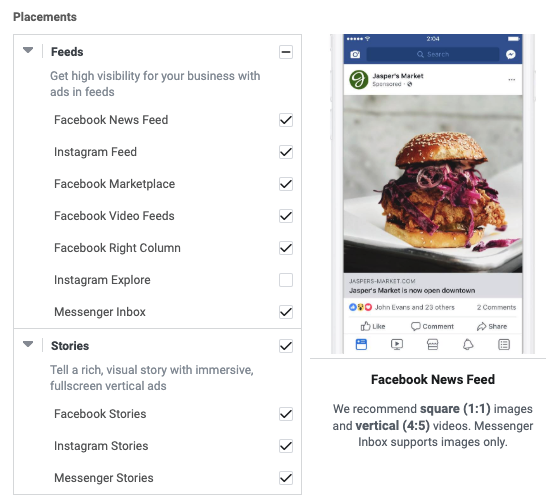 Instagram
While Facebook is slowly fading, Instagram has become the new behemoth of social media. Over 1 billion users are active on Instagram every month and with over 10 billion dollars of ad revenue earned, you will definitely not want to miss out on a piece of this pie. 130 million people
click on shopping posts
every single month! And with a growing number of millenials willing to shop online, this is one of the best places to get the bang for your buck.
Types of Ads
Instagram has two types of video ads that you can show. And they are similar to the ones you'll find on Facebook. These are:
In-Feed Videos - These ads appear as regular posts on your feed
Stories - These ads appear when you scroll through the 'stories' section of Instagram.
Users you can target
75% of Instagram users are between the ages of
18 and 24
. This makes it the ideal platform to target the younger audience. With Instagram users 10 times more likely to engage with brands than Facebook, this is the best platform to connect & grow your brand.
The recommended video specs
Since Instagram is used mostly on mobile, you need to make sure that your videos are made vertical. Square video ads also work on Instagram, but
do not work as well
as vertical videos. The ideal aspect ratio is 4:5 or 9:16. It is recommended that you upload videos of 1080p quality or better to get the best performance out of your ads. Now, lets run through the two types of ads:
1. In-Feed Videos
These videos appear inside the viewer's feed, thus the name (duh)! They work a lot like facebook videos and based on your viewer's interests, your ad may be displayed to them. Keep the content on "In-feed" videos fun and relevant because viewers use instagram to relax and if you put in content that bores them, get ready to be ignored. Keeping things fun, story based and giving them offers and discounts is the best way to win at In-Feed Videos.
Pro Tip: Use Hashtags to drive engagement. The magic number of #tags to use is 11.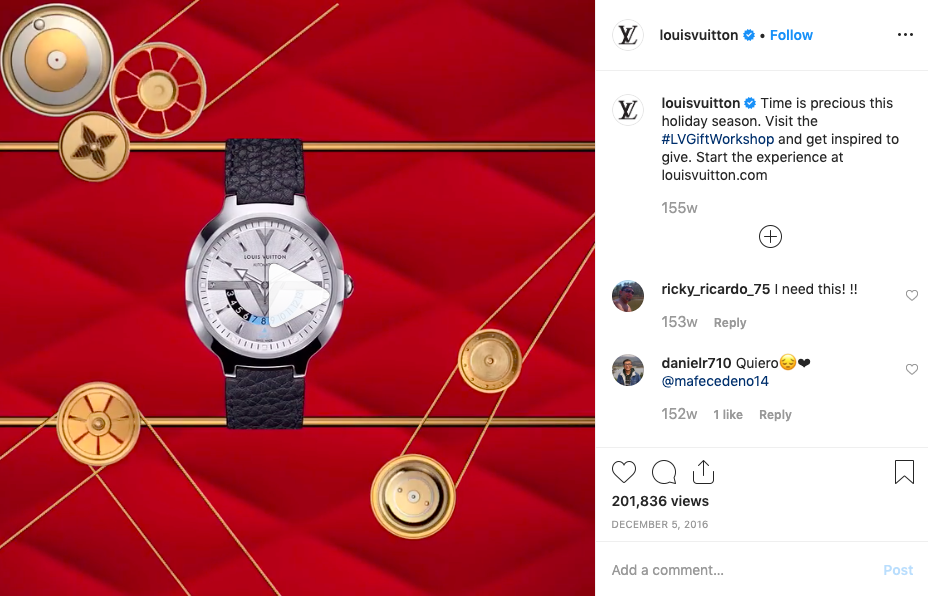 This ad looks sleek, stylish and looks like a normal feed post. It focuses on the watch and viewers can interact with it through likes, shares or comments.
2. Story Video Ads
Stories are used by 80% of Instagrammers every day. They are short, easily customizable and last only 15 seconds! Make your ad short to deliver the message and ask them to swipe up. You really don't have much time to deliver an ad with a huge message with stories. The best part about stories is that there is only 1 Call-to-Action. Swipe up. Once the viewer swipes up, they are taken to your landing page. This can be a product page, blog or social media page. Sending your viewer to the right landing page is the most important part of stories. If the wrong landing page is shown, your customer will not come back to that page through stories again.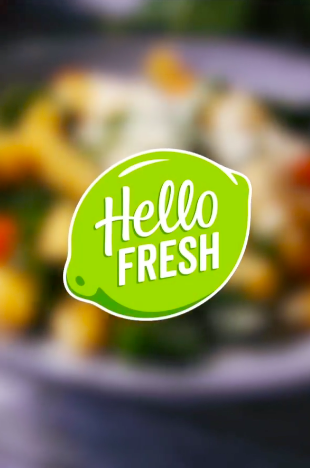 Hello Fresh showcases soft videos of vegetables being harvested with bold text and easily conveys the message in 15 seconds. Ending with their logo and 'swipe up' to shop now.
Pro Tip: On Instagram, stories are watched with the sound on. So, make sure your video has a music track or voiceover.
One stop Solution
So, now! How do you dominate video advertising on 3 different platforms that require three different ad specifications? And that too with a very tight deadline like a couple of days before Black Friday Use Animaker's
Commercial Video Maker
! The new video maker not only comes with an arsenal of tools that help video makers, it is also built on the newer, faster and more powerful HTML5 platform. You don't wanna sit and figure out a new tool? No worries! It has tons of amazing templates that will help you create video ads that convert. And you can create them in just 5 minutes!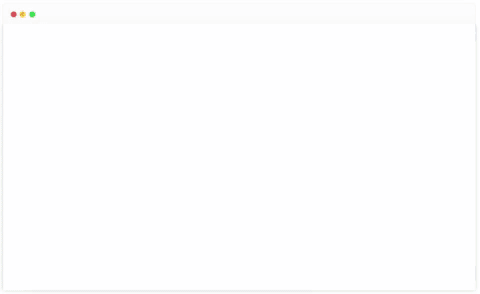 You don't wanna spend hours recreating the video in different aspect ratios as recommended by us? Simply
resize your video ads
to fit any dimensions with just a single click!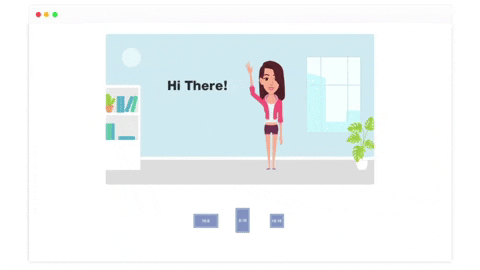 You don't wanna spend thousands of dollars to create the video? Export your video at Full HD quality for just $1 These are just the tip of the iceberg in the list of advantages you get with Animaker's all-new video maker. Sign up today and give yourself a serious shot at winning it big this Black Friday! Try our suggestions and let us know how
Black Friday Video
Ads worked out for you in the comments section below. PS: Please note that this guide can help you dominate
Cyber Monday
as well.