Animaker and its suite of products have Big Plans in 2022!
It's a new year again and that means it's time for a new article that covers 2 key topics!
What's New for Animaker in 2021
). And with your support, we reached some really BIG milestones too!
Here are 8 events that made 2021 a great year for Animaker!
1. Growing BIG & Growing FAST!
Animaker just hit a massive milestone of 15 Million users! Let me put that into perspective. It took Animaker nearly 5 Years to reach the first 5 Million users. We reached the next 10 Million users in just 2 years!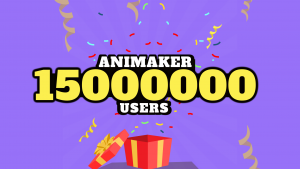 Stunned? Wait, there's more!
2. Animaker won 10+ G2 Awards!
Every positive review we have ever received makes us smile ear to ear. But when these positive reviews end up on trustworthy review hosting sites like G2 Crowd, we feel extra elated. This year Animaker had the privilege of being crowned as crowd favorites by
G2
.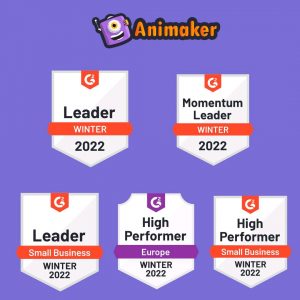 Our team is super thrilled to be recognized by a globally trusted user-voiced platform. And we are grateful for the love our users have showered upon us!
3. Going above and beyond
It was a great year for Animaker not just because we provided our users with a best in class video making experience. It was also because we listened to our users. We constantly collected user feedback and introduced features/add ons that weren't even in the roadmap article we laid out last year. Here are some of those surprise releases - Buffed up Animaker Library with new kid characters and Animaker characters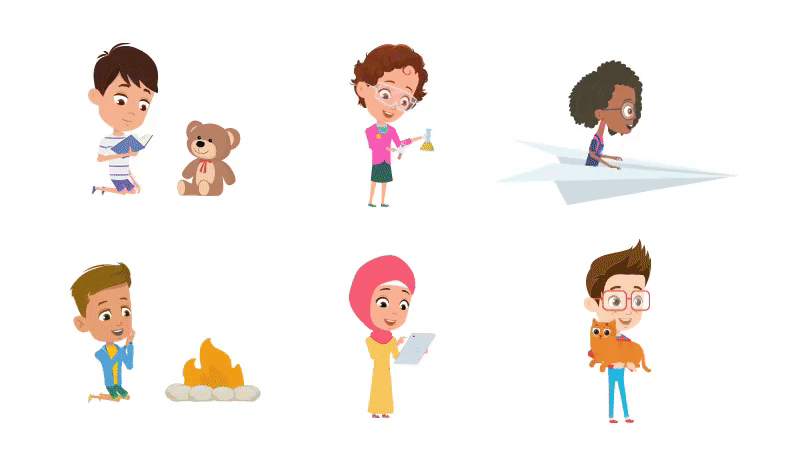 - Background removal for images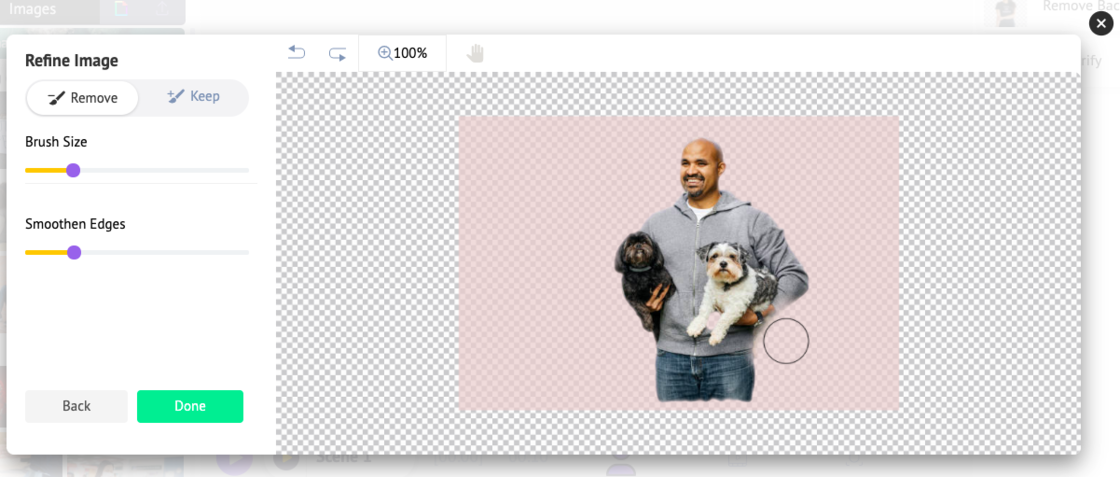 - New gradient shapes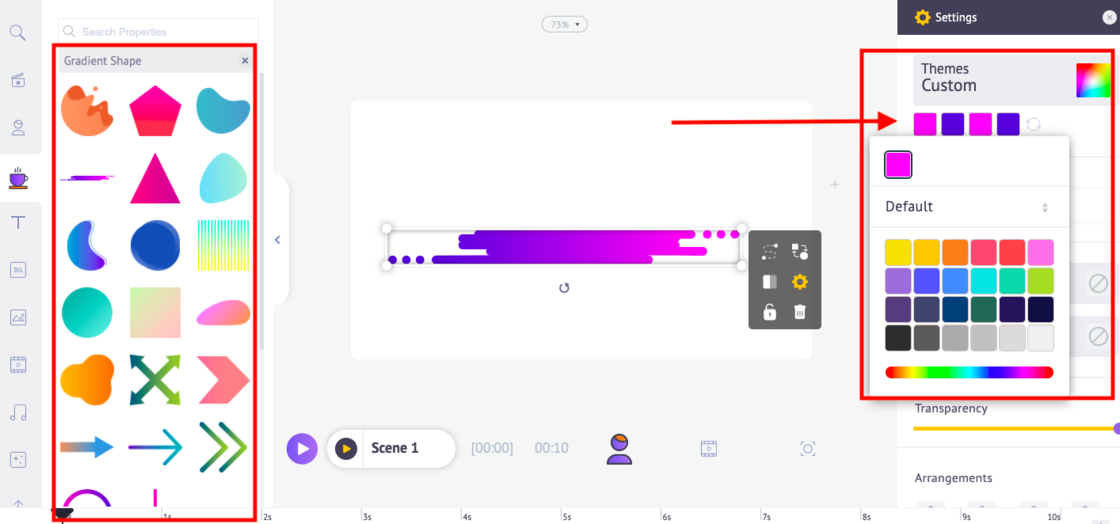 - Classy text effects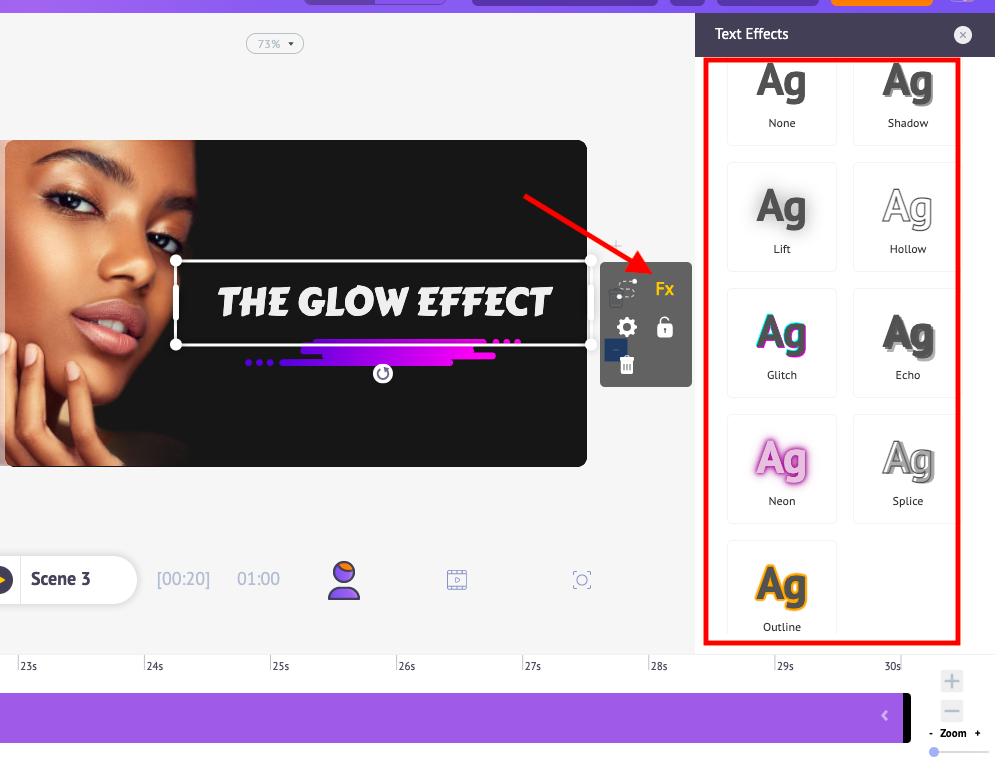 - Smart thumbnails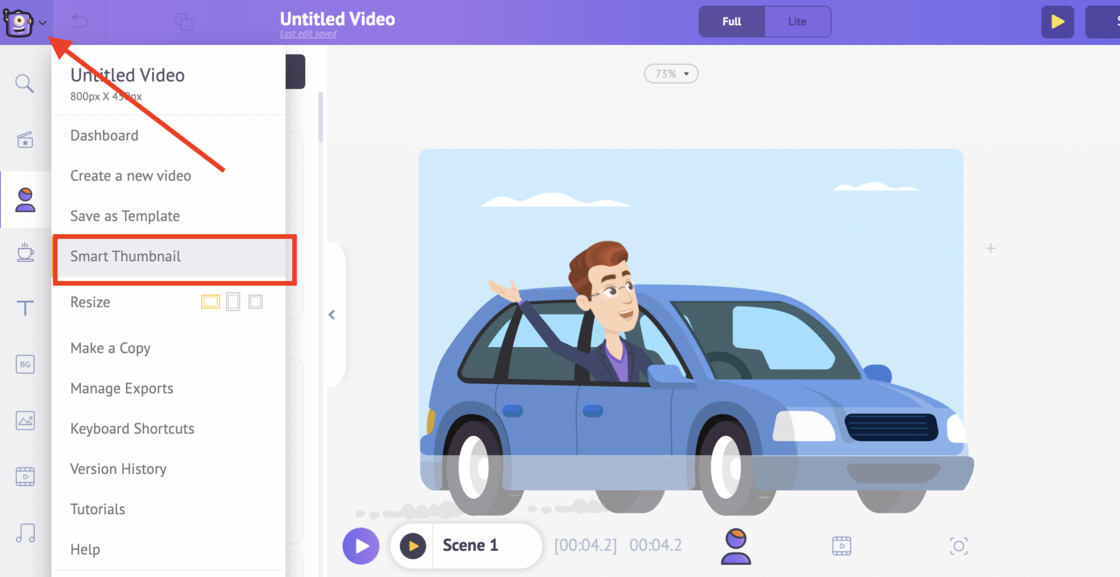 4. Animaker is now ISO 27001 CERTIFIED!

After earning the personal trust of millions of users, we also focused on earning the professional ones too! In 2021, we crossed off another box on our security checklist and earned our ISO 27001 Certification. What this means is, Animaker is a safe haven. You don't have to break a sweat worrying about security EVER again.
5. Growing Trust from Leading brands!
In addition to adding 5 Million new users in 2021, Animaker also onboarded 100s of Global companies in its Enterprise portfolio. Here are some of the major brands that decided to use Animaker Enterprise to power their content creation engine.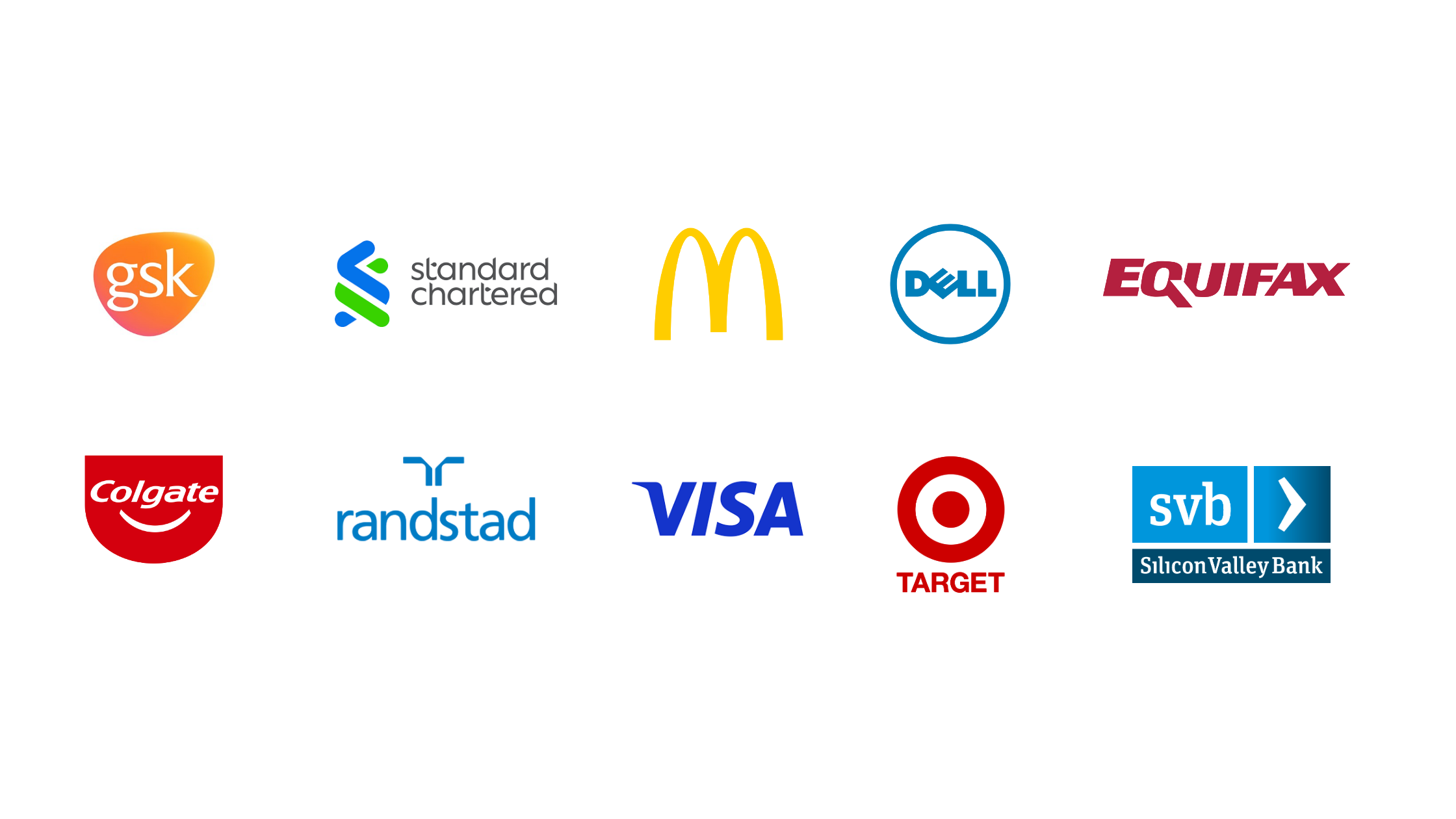 6. Our Animaker Family just got 3X BIGGER!
Almost a year ago, when we were getting used to the "New Normal", Animaker was a team of 80 members figuring out WFH(Work From Home). That's when we decided it was time to downsize… our office hours and upsize our team!😉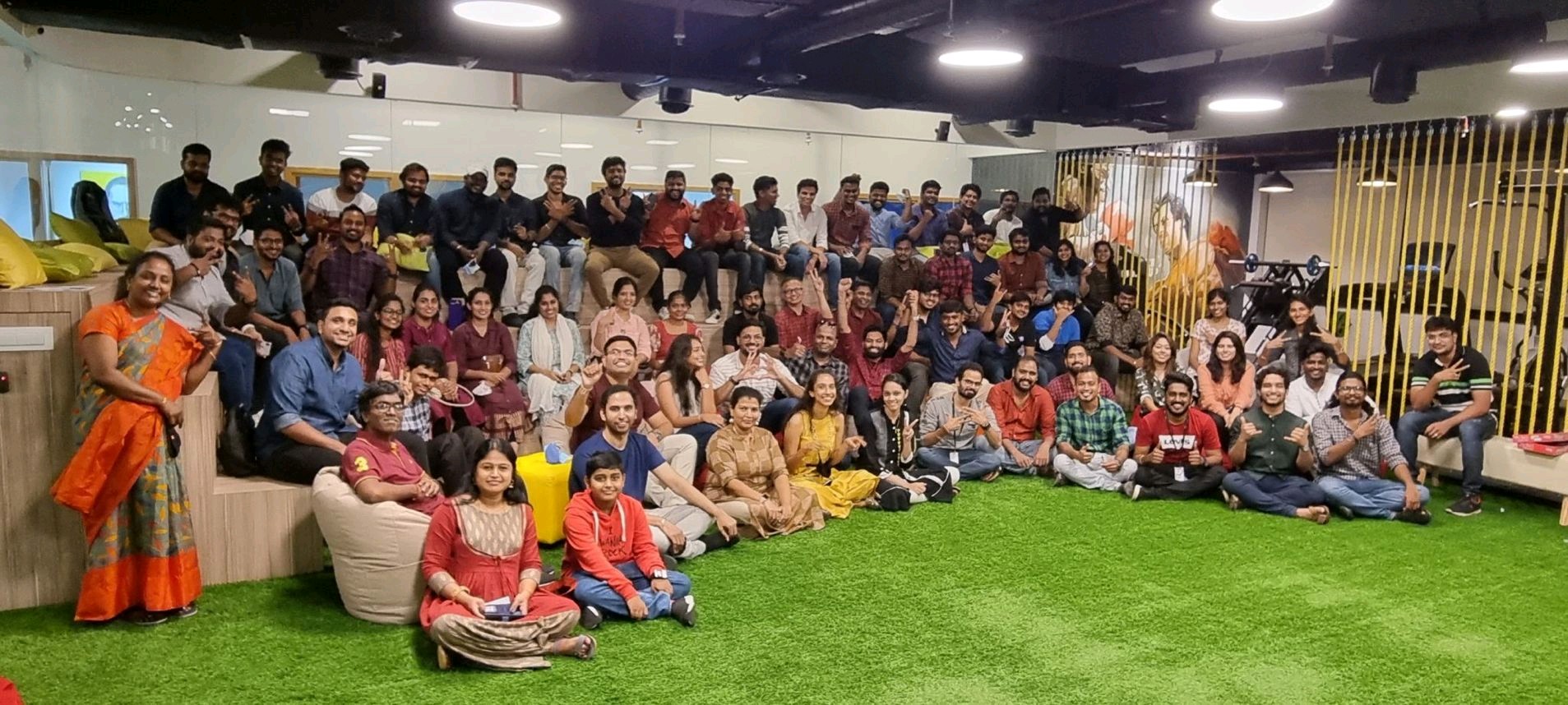 Since then, we have grown 3X BIGGER, and we are not anywhere close to stopping! Why? Because we have BIGGER plans for you! Like what, you ask? Here's your answer!
7. Launch of Steve.AI!

Animaker Inc has one goal, which is to make Video-Making easy for you and in the process, save time. Over 15 million users would agree that it has done precisely that in the past eight years. To make Video-Making even more accessible and save your time 10X more, we have newly launched
Steve.Ai - A patented AI application that helps create videos & animations, not in minutes but SECONDS!
Fascinated?
Click here to know more about Steve.ai!
. But we weren't done! We added one more Amazing product!
8. What is Getshow.io & How does it increase your GROWTH?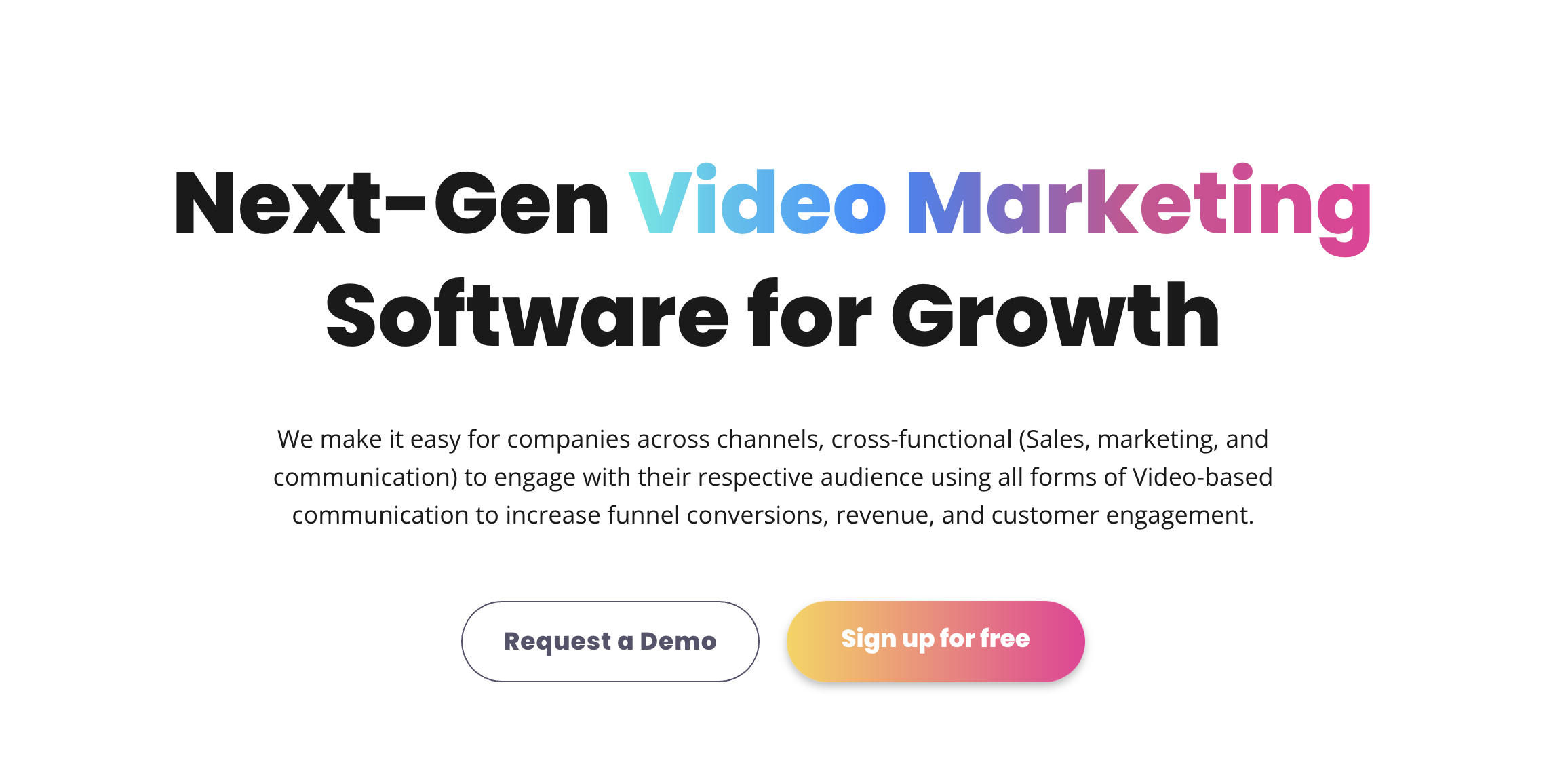 One common goal across all companies and brands is Growth. So to help them on their journey we introduced the world to
Getshow.io - The Next-Gen Video Marketing software that is built for growth!
Here's how! It helps you increase Funnel Conversions, Revenue & Customer Engagement by engaging with your audience across all Video-Based Communications. Amazed?
Click here to know more about Getshow.io!
.
9. Picmaker is turning heads!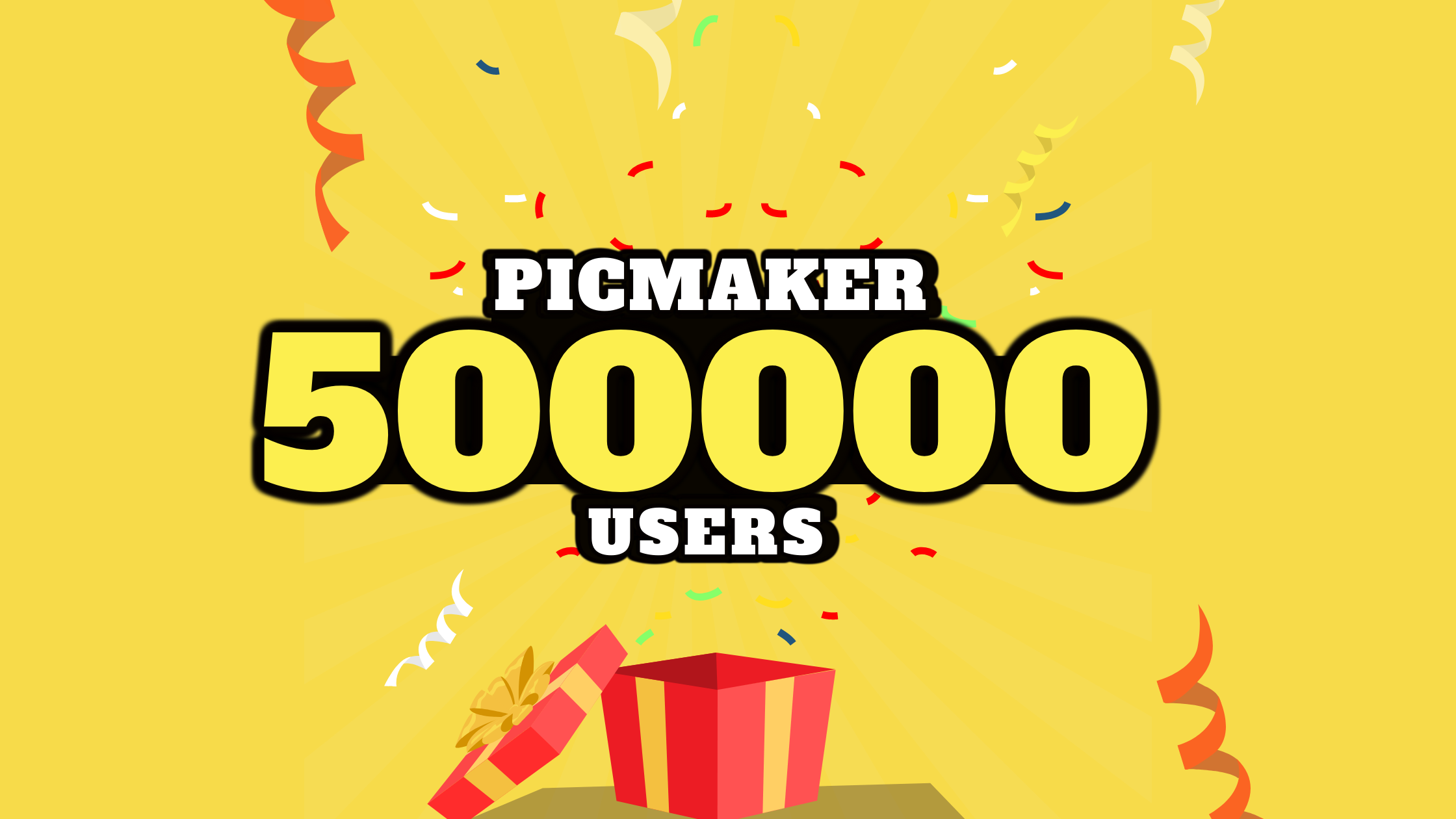 Seeing the fast growth of Picmaker excites us and encourages us to start working on more solutions for the content creation market. Oh and let's not forget that Picmaker also won 6 G2 awards this year. These awards simply mirror the trust Picmaker has earned from its users!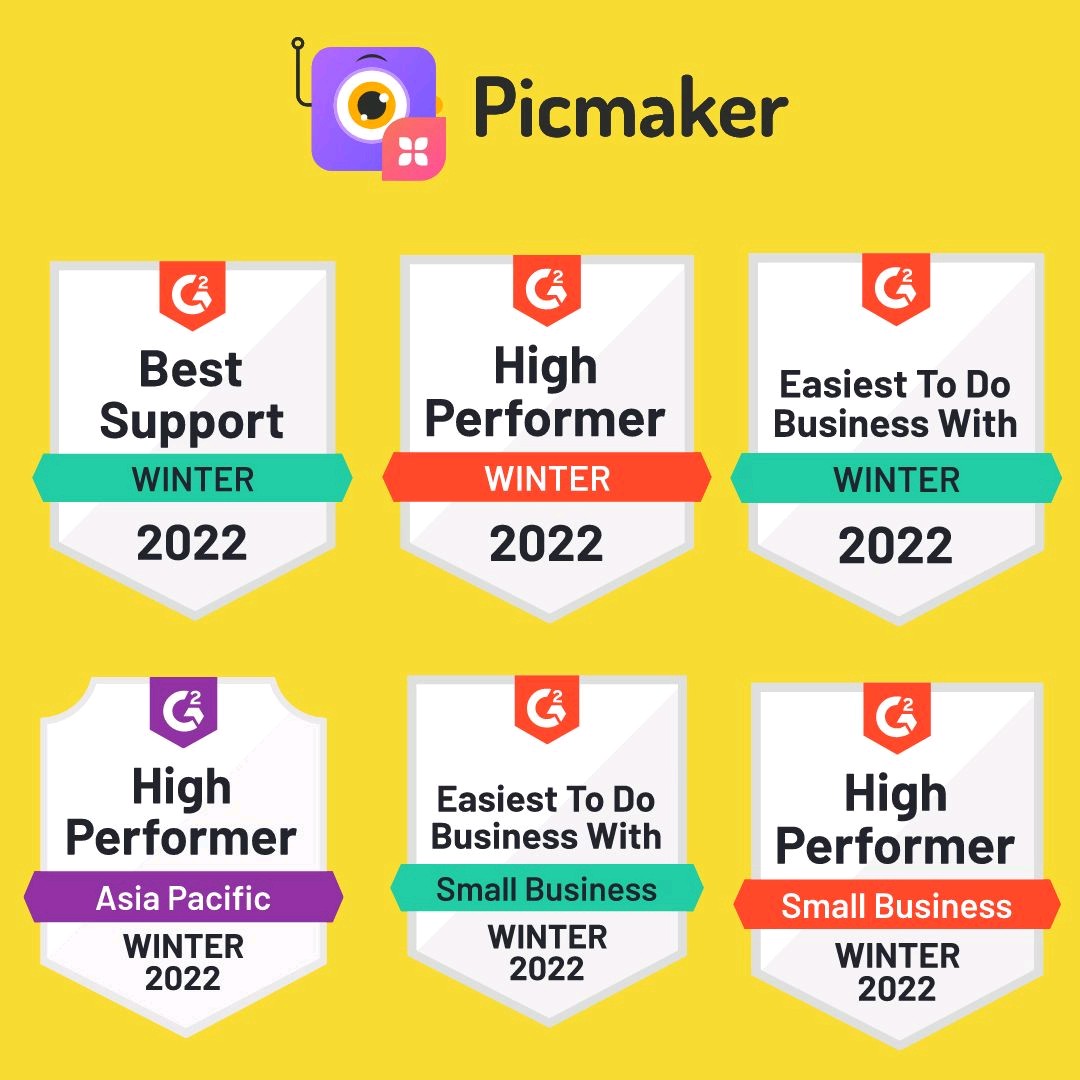 And talking about top-performers, there's one more record-breaker we are happy to present!
10. Vmaker reaches 100000+ users in just 1 year!
Vmaker, the screen recording and asynchronous messaging platform that was released by Animaker Inc in 2021 already has 100,000+ users!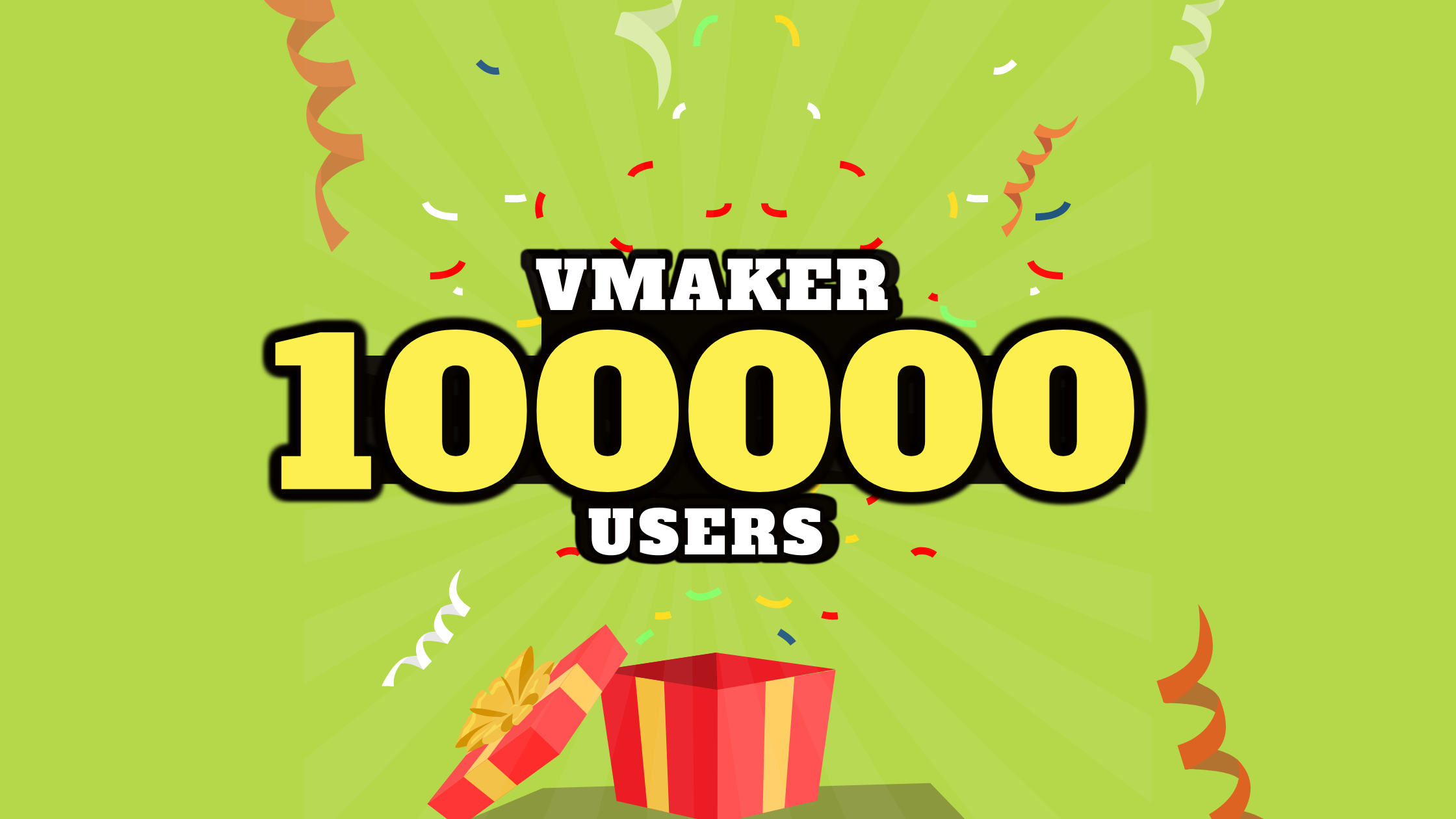 Yes that's right! And Vmaker achieved this feat in just a year. To make things even better, Vmaker bagged 3 G2 awards in its launch year!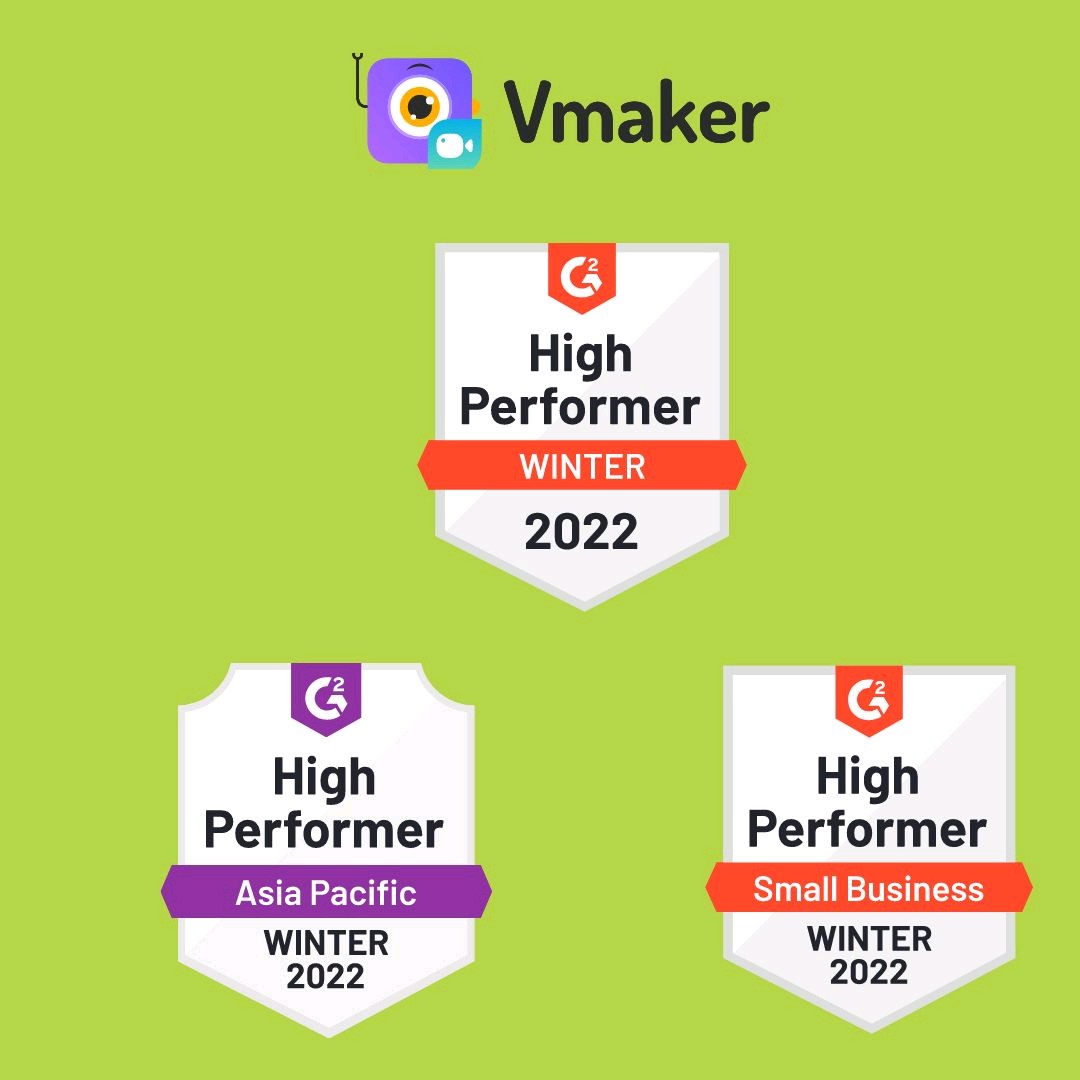 Impressive isn't it. These are just some of the BIG moments that made 2021 a massive year for Animaker Inc! Now, Brace Yourself! What you read next is probably going to blow your mind!
What's in store for Animaker in 2022? 🚀
Animaker Inc is heading to 2022 at full speed! To give you an idea of what you can expect, let's start the list with a major announcement! Shall we?
1. The Animaker iOS App (BETA) - It's Finally Here!
2022 started with a BIG BANG for Animaker as we made our entry into the iOS AppStore! Yes, you read that right! Your favorite online video-making tool is now accessible from your iPhones and iPads!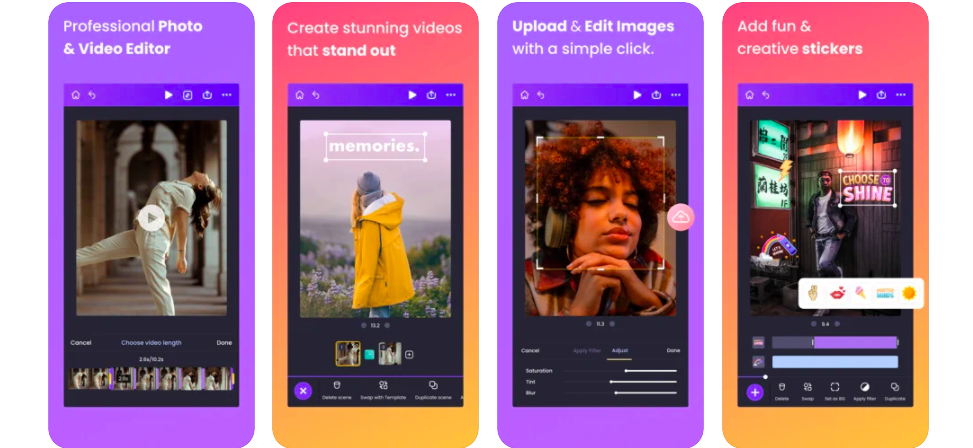 Just over a month after its soft launch, it currently has 5000+ users enjoying video-making right from their phones! And the best part is, we just got started! There are many more exclusive features set for launch in the upcoming months!😄 So, if you haven't downloaded it yet, now is a perfect time!
Download Here!
… And don't worry, Android users, we haven't left you out! Within the next few months, we are going to serve you with an APP-ETIZER that you just can't get enough of!😉
2. Share Instant Feedback using the new "Comments" Section!
With a massive increase in remote-based work in the last two years, we were focused on providing a platform for our users to communicate easily. This led to the introduction of the Comments Section! It helps you save your time, share your feedback, assign tasks, and collaborate effortlessly!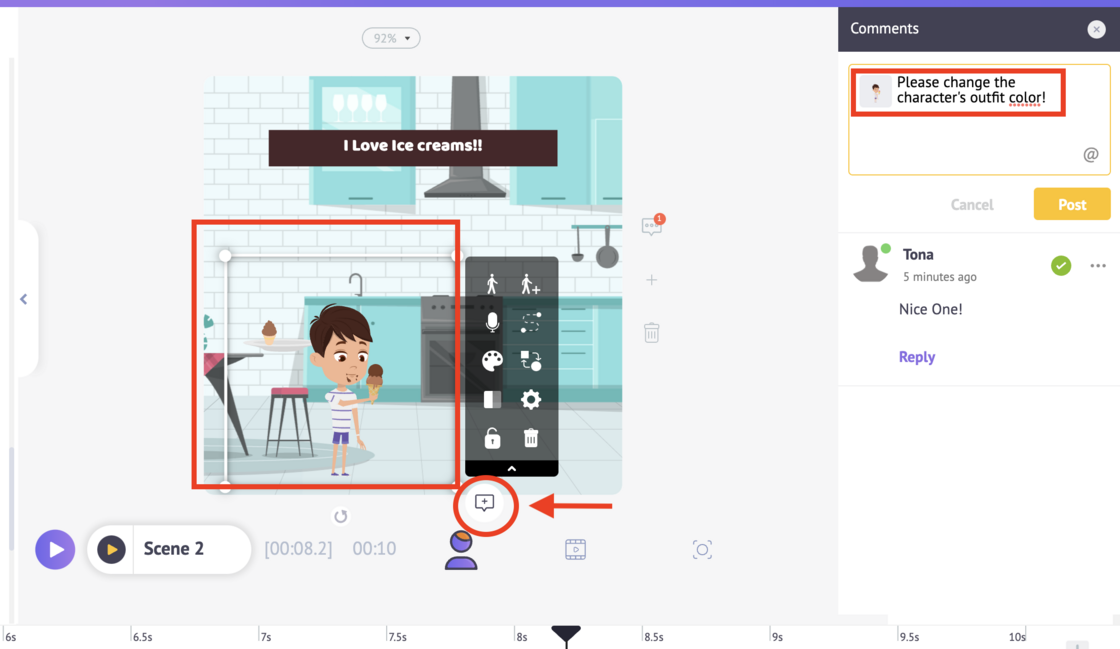 3. Background Removal for Videos! Yes, it's possible!
Warning! What you read next might sound IMPOSSIBLE, but Animaker 2.0 makes it possible! Removing Backgrounds from a video will not be complicated anymore! You neither need to learn sophisticated professional software nor spend long hours removing background from a video! Just a few taps using our Background Video Removal will do the trick! It's going to be so easy and so simple, that it will probably freak you out! … in a good way, of course. 😅
4. Plus Size Characters are soon to be available!
We are all ears when it comes to user feedback!👂 Last year, one of the common requests from our users was to add the Plus Size Characters. So our experts have been busy in Animaker Labs perfecting the characters! Here's a sneak peek for you!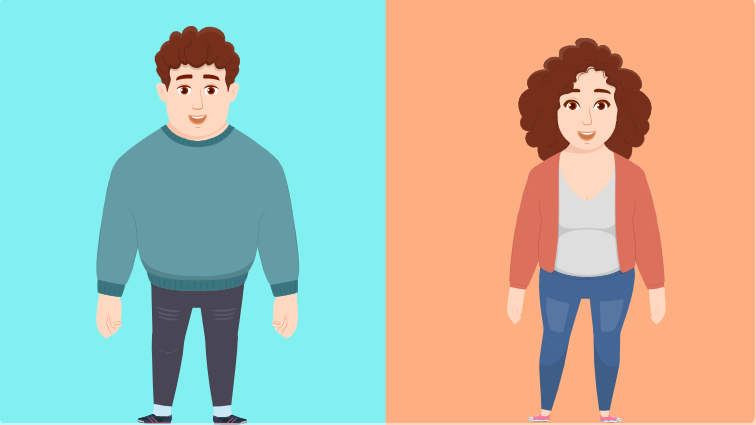 They are just a few weeks away from launch! So get ready to add some fun and exciting Plus Size characters to your video projects! 😄
5. 2000+ Templates ready for you to use!
We are constantly looking for ways to help you achieve your video goals with ease! So we are bringing in 1000+ brand-new templates designed by experts! Whether you need a Video Ad for YouTube or a Short Reel for your Instagram, we are planning to provide you with a variety of options! So you can enjoy creating!
6. More Actions! More Fun!
Also this year, you might have a hard time choosing an action in Animaker 2.0😉 Why? Because over 500 New Actions are en route to your workspace! These new actions are going to leave you flabbergasted! Here is a small teaser for you!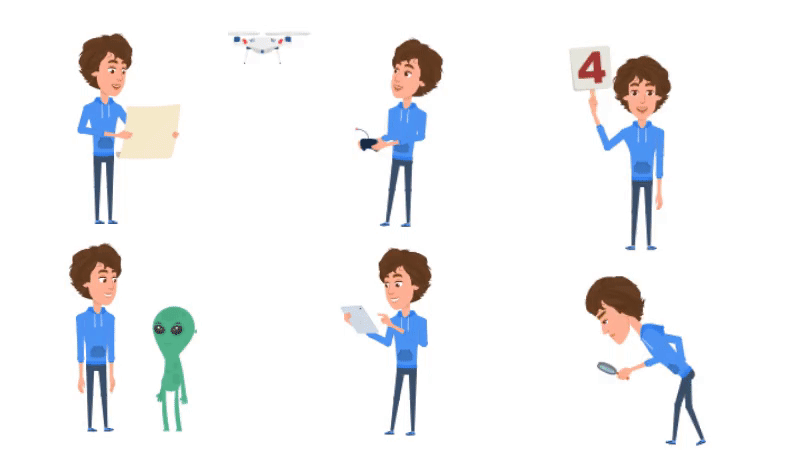 7. A Much Bigger Character Wardrobe!
Our characters are getting a bigger wardrobe! An ELITE collection of trendy outfits and accessories are coming your way! With the latest fashion & trends, you simply won't be able to stay away from the Character Builder 😁 And...there is one more major update we are yet to reveal. We have been saving the best for the last!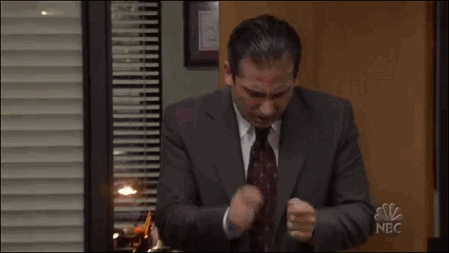 8. A Complete Makeover - Animaker 3.0 is Coming!
The Animaker team has been working on a top-secret mission. After months of research, we are revamping Animaker 2.0 entirely! New timelines, New UI (User Interface), New everything … but still very user friendly! It's going to help you create JAW-DROPPING, EYE-POPPING videos with many more awesome features! And its performance is going to blow your mind! Let's just say… When it comes to Animaker 3.0, you can expect the UNEXPECTED!😱 Excited? I bet you are! Apart from these, there are plenty more surprises in store for you this year! 2022 has just started, and we are here with BIG Dreams and BIGGER ambitions! And we are 100% ready!!! The question is, are you?😉