7 ways to increase Youtube views Organically
Everybody wants viewership on YouTube. We all vie for the limited customer attention on the really huge platform. YouTube has made many unknown brands as Rockstars in the minds of their viewers.
They say, content is the key to success. We agree! There are certain video content which are entertaining and engaging but had not gained the needed attention. There are many failures on YouTube than successes and as usual we all talk only about the ones which had nailed it and went viral.
Can the viral effect be planned? The answer is a big bold YES. You can strategically place your video by backing up with the right elements to reach your dream (viewership).
1. Sugar, Spice and Everything nice- Optimize your videos
Add all the ingredients to optimize your videos for the search results both within and outside of YouTube. A non optimized video is equal to being invisible online. These SEO ingredients will help you scale up the rank and makes your videos prominent and visible.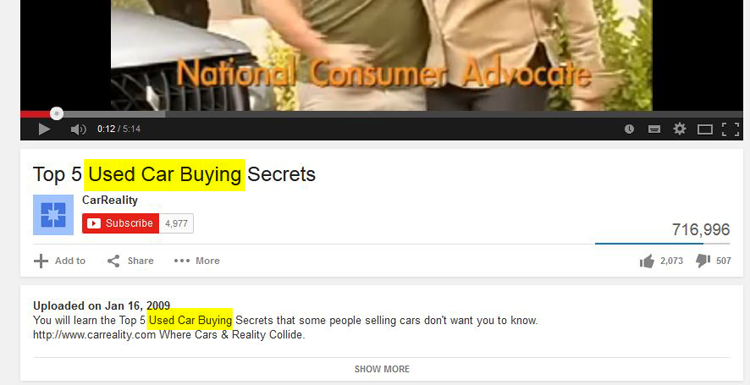 The image shows how the channel had used the Keyword Phrase, "Used car Buying" in their title and the description. The number of views is a proof of the video's increased visibility.
Make your videos keyword rich by researching on the ones which your viewers may search. It is always to come up with one solid Keyword phrase and use it on your Title and also the description. Make sure your title kindles the curiosity to watch and your descriptions detailed and thorough. Tags are how you give your videos an address to get found, so do it cautiously with more than one tag to understand what your video is about.
2. String beads together- create Playlists
This is an often an overlooked strategy by video marketers with its results underrated. if done properly, creating playlists can noticeably increase your viewership. Put together videos which would look like a string of related content to get the viewer to follow the lead and stay on the page. The entire list gets the needed traction this way.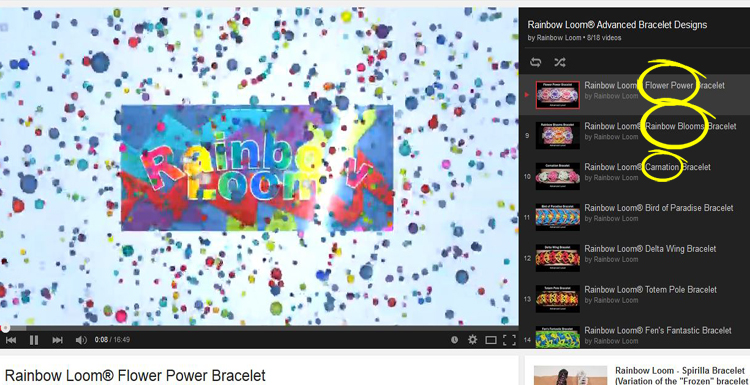 Rainbow loom is the best example for putting related videos together and engaging crafters to learn more. As one watches how to make a bracelet of one type, the viewer will get curious looking at all of the rich content shown in the playlist. Leaving the viewer to spend a considerable amount of time on the channel.
The catch is, the videos play automatically one after the other and also can be embedded adding to its chances to be viewed on websites and other social channels. If you have a video on water conservation, it could be followed by a bunch of videos on the quality of the pipes and how to fix a leaky pipe etc (these may be a product or service that you offer).
Combine your old and new video content so that the already popular videos give that needed push to your fresher videos in the list.
3. Create point of sales- Annotations wherever appropriate
Annotations are those little text which pops up at various times on your videos. These messages are usually salesy and hence should be used carefully without spoiling the viewing experience. Use these annotations sparingly. The following is an example of annotations of links (Clickable annotations) to related videos and subscriptions.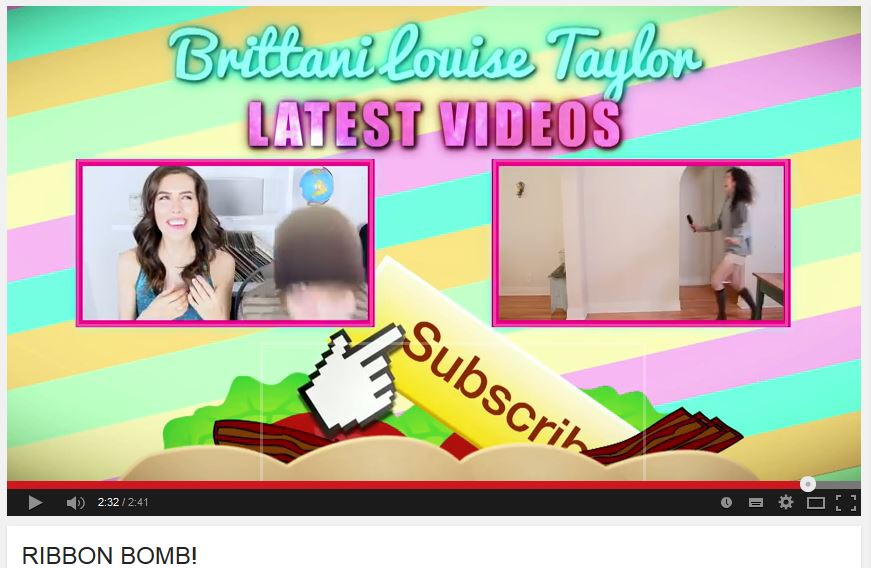 Annotations usually are call to actions and to increase viewership, we recommend that you mainly stick to asking your viewers to become subscribers and make them clickable. This video from Six pack shortcut has a stable annotation in the left hand corner- a link to their website.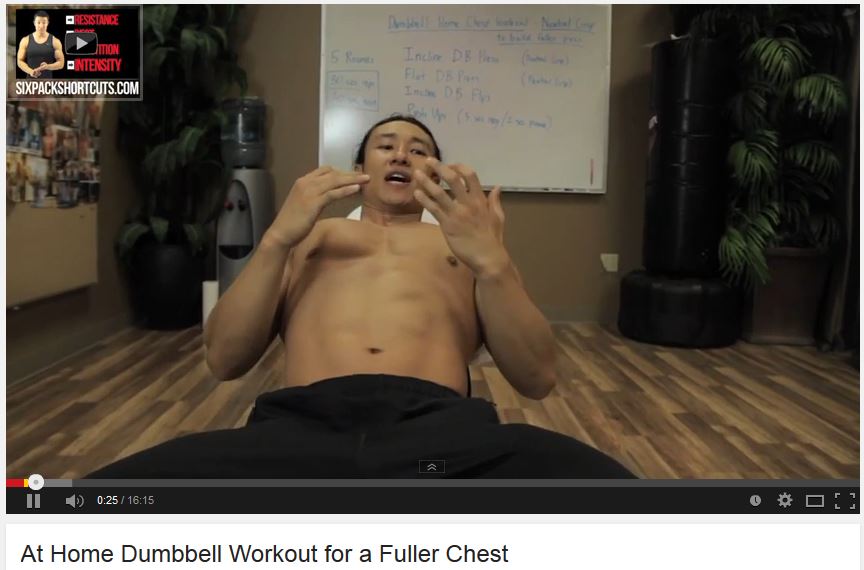 You may also try links to other videos or playlists on your channel and making it compelling for the viewers to watch more of your videos. This is a great way to spread your viewers eyes across your entire channels and take more viewing time per YouTube user.
4. Reach out- Participate in a community
YouTube is a Social media platform and for the very same reason, engagement with the audience is a necessary evil. A brand needs to participate in the community by subscribing other channels and conversate through comments.
This humanizes your brand, a common criteria for today's marketing activities. This places your videos in the right places, the kind of subscriptions you have made reflects your brand's personality and positioning and enables people to feel a connection towards you. Six pack shortcut has created a playlist of similar content on body building from influencers on YouTube.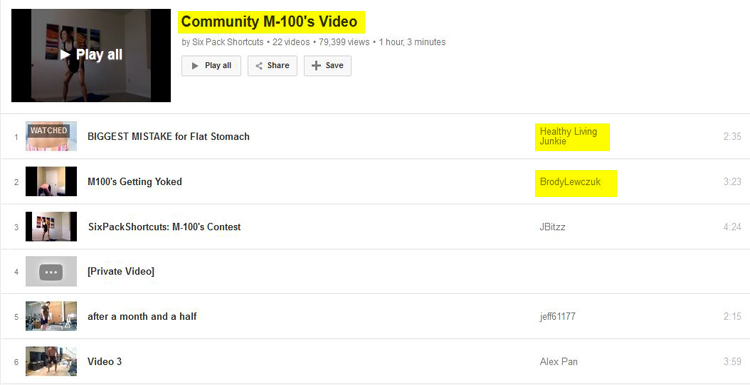 When you are engaging in the community, reach out to the influencers, ask for subscriptions, User Generated Content and also allow your viewers to share content related to your video. The more interactions leads to more views by creating a loyal tribe of content consumers..
Video responses is yet another way to increase views provided you place them as responses in the right video which has high relevance to the core concept.
5. Keep brewing- Add more videos consistently
Any social media requires you to create quality content in a consistent manner and YouTube is no exception. You need to become a trusted resource person on this platform and the only way to do this is to create an expectation from your followers that they can gain more from you.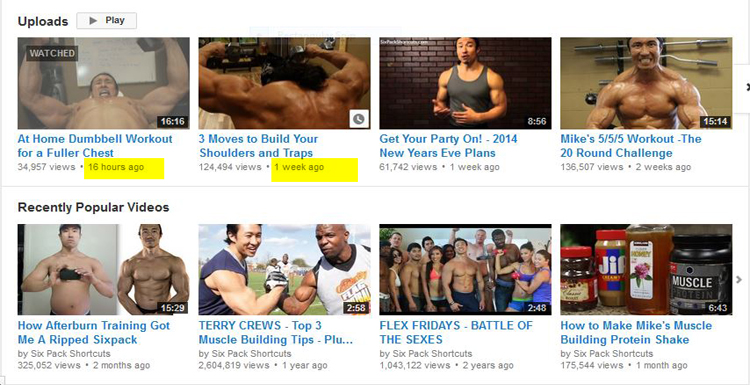 More videos means more information and more engaged viewers. Creating video content consistently may put a huge pressure on your resources and time. It is better to depend on a video creation tool like Animaker to meet the demand. Give it a try and make amazing YouTube videos.
Remember, you need to maintain the same tone of voice throughout your channel and any deviation from your core expertise will make you lose loyal viewers. "Create what is expected" is the need of the hour.
6. Follow the trends- Topical videos
Topical videos are sure shot winners with very little competition. The only challenge is that you need to be on your toes looking for trends and information before the masses get to know about it.
For example, BlendTec came up with a video in December 2014. The video had the usual scene of blending some stuff and this time he used toys of Elsa (Frozen) and Steve (Minecraft)- the two most popular animated characters in the year 2014. The video is very appropriate at that point in time i.e end of the year.
When you make a video, upload it as quickly as possible before someone else does it. You would be recognized as the provider of firsthand information.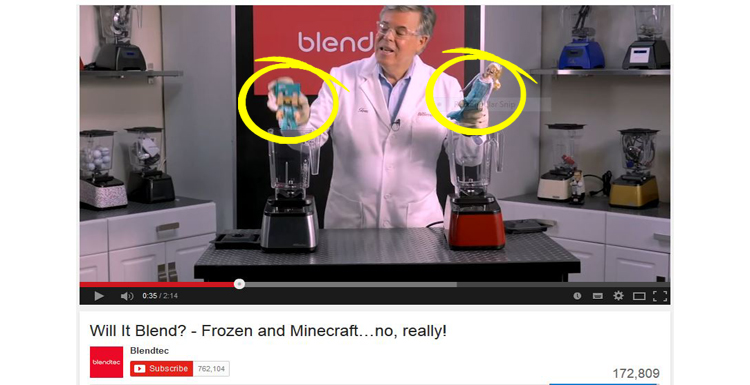 The second option is to closely follow an important event and create a seasonal video which is relevant to the audience, It could be around an event like Superbowl or an award winning actor. For this, you need to plan well ahead, take your time and work on a unique and niche idea.
A word of caution here will be to make sure that you make the trend suit you. You know your loyal viewers better than anybody. If your loyal audience are not sports lovers, making a video on a sports tournament would be meaningless.
7. Spin a web- viral campaigns Social media
When your video has gained momentum, it does not mean that you do not have to push it further to stop it from quickly losing all the fame.
DropBox had mostly gained importance with the amount of reviews and tutorials, it's influencers had uploaded. When we search for DropBox, the top 5 channels are the one's from it's influencers. One of the best ways is through engaging the subscriber base on all other platforms and keep the pace consistent. One way is to send bulletins to your Subscribers on YouTube.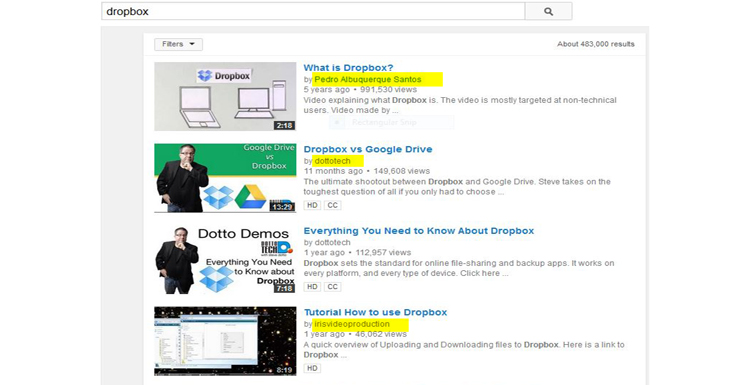 Make your video known not only to YouTube but to other sites as well. Share your content on your official Facebook, twitter, LinkedIn, StumbleUpon and also in Emails. The user base in all these platforms are huge and are welcoming video content more than anything else. To make your videos a little more visible use them as a landing page content on Facebook and Twitter by pinning them to the top of your content section.
Track your video's performance by following A/B testing. You may choose autoplay for your video or allow them to play only when clicked. Both the above options have their own pros and cons. Test which works better for your viewers.
Also embed the videos on your blog and websites for the more traditional viewers. And an example of success through the right placement of the video is DropBox which gained a whopping $24 million through it's video alone.
Over to you
As a marketer of Videos on YouTube, if you religiously follow the above said steps, you know you can nail it. Just take the inorganic route once in a while when you see the momentum dropping through paid ads and start your organic push again.
A winning combination is an excellent organic marketing strategy and quality content without which turning a single stone would seem like a lot of work.
What do you think? How do you increase Youtube views? What formula do you use to expand your reach? Please share your thoughts and recommendations in the comments.