Introducing Animaker iOS app - Tap, Swap, and Create videos in under 10 seconds!
This has been indeed a remarkable year for the Animaker family as Animaker has breached a significant number of milestones! We started the year on a high note as Animaker was voted as the
No.4 best design product of the year
, in addition to the 12 noteworthy badges & awards from G2, the words' largest product community.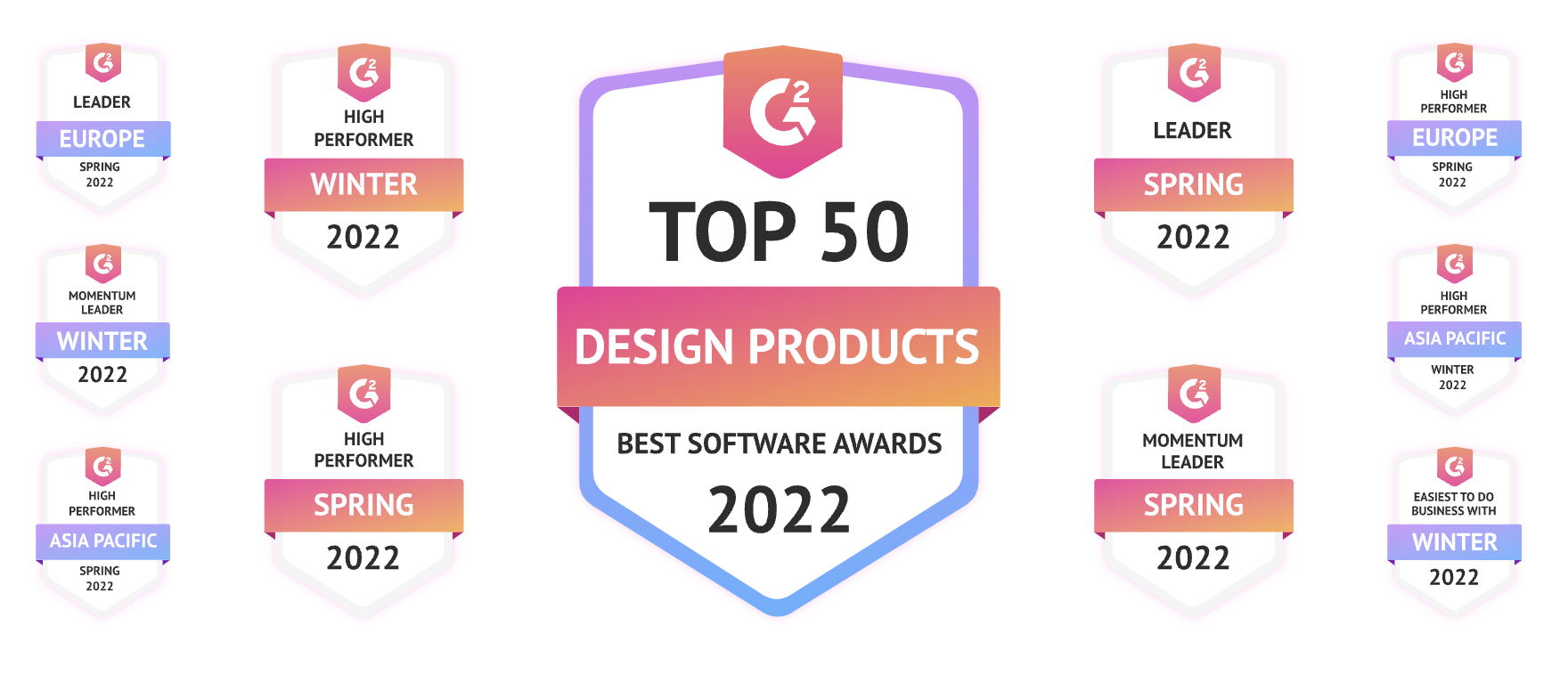 Just when the Animaker user base hit a massive 16 million users later this year, we launched
Animaker 3.0,
the ultimate swiss knife of video creation in today's content-powered world. With more than 20 groundbreaking features and 250+ updates, Animaker 3.0 was launched to step up your video-making game in every way possible. As we are processing the successful launch of Animaker 3.0, we are here with yet another big announcement! Cue the Drum Roll!🥁 This is going to be a pivotal moment for all the video makers whose primary device is an iPhone.
Introducing
The Animaker iOS App,
- A video-making app that helps you create videos in 10 seconds or less.
Yes, 10 seconds is all it takes to create videos using the Animaker iOS app. Sounds Unbelievable? Don't worry, when we say
video making under 10 seconds
, we absolutely mean it! Have a look at the video below to see how simple and fast the video-making process gets with Animaker iOS App!
All you have to do is
Tap, Swap, and Create!

Tap on the template of your choice from 1000+ professionally designed templates.
Swap the text, image, video (or all 3), and customize it the way you want.
& Create magical videos in 10 seconds or less!
Video making has become easier than ever before, isn't it? While this iOS app is loaded with exciting features to create studio-quality videos right from your phones, what makes this launch a significant step in Animaker's journey? It's because Animaker has now officially entered an ecosystem that has
1 Billion+ active mobile devices
worldwide. Before talking about the Animaker iOS app in detail, I take a moment to thank you, users, for your incredible support for the Animaker web App. We have seen a 200% growth in the user base in just a span of 48 months! The love you've shown us has been the throttle that has driven us to keep improving and innovating! We realized how important it is to be available on all devices to help people create visual content at the comfort of their phones! After all, not everyone is carrying their PCs and laptops around, right? Only this has pushed us to take a giant leap and introduce a mobile version of the application in such a short time. Well, now, do you wanna know more about what makes the Animaker iOS app much cooler than anything we've ever released? Here are 5 things that make the Animaker iOS app absolutely Epic!
1. It's Completely Free!
At Animaker, we always strive to put users and their requests first while developing the application's feature set. This brings me to the most exciting news about the Animaker iOS app. Most of our users have been asking for Watermark free videos (in the free plan) since the inception of Animaker! How can we just Shrug off your requests like the other video-creating apps to provide watermark-free videos without having to upgrade? So here we are! Giving you what you asked for! Watermark free downloads at
0
cost. Yes, you heard it right! This is the best part of this powerful video editing app. You can download your videos for
FREE and without any watermark!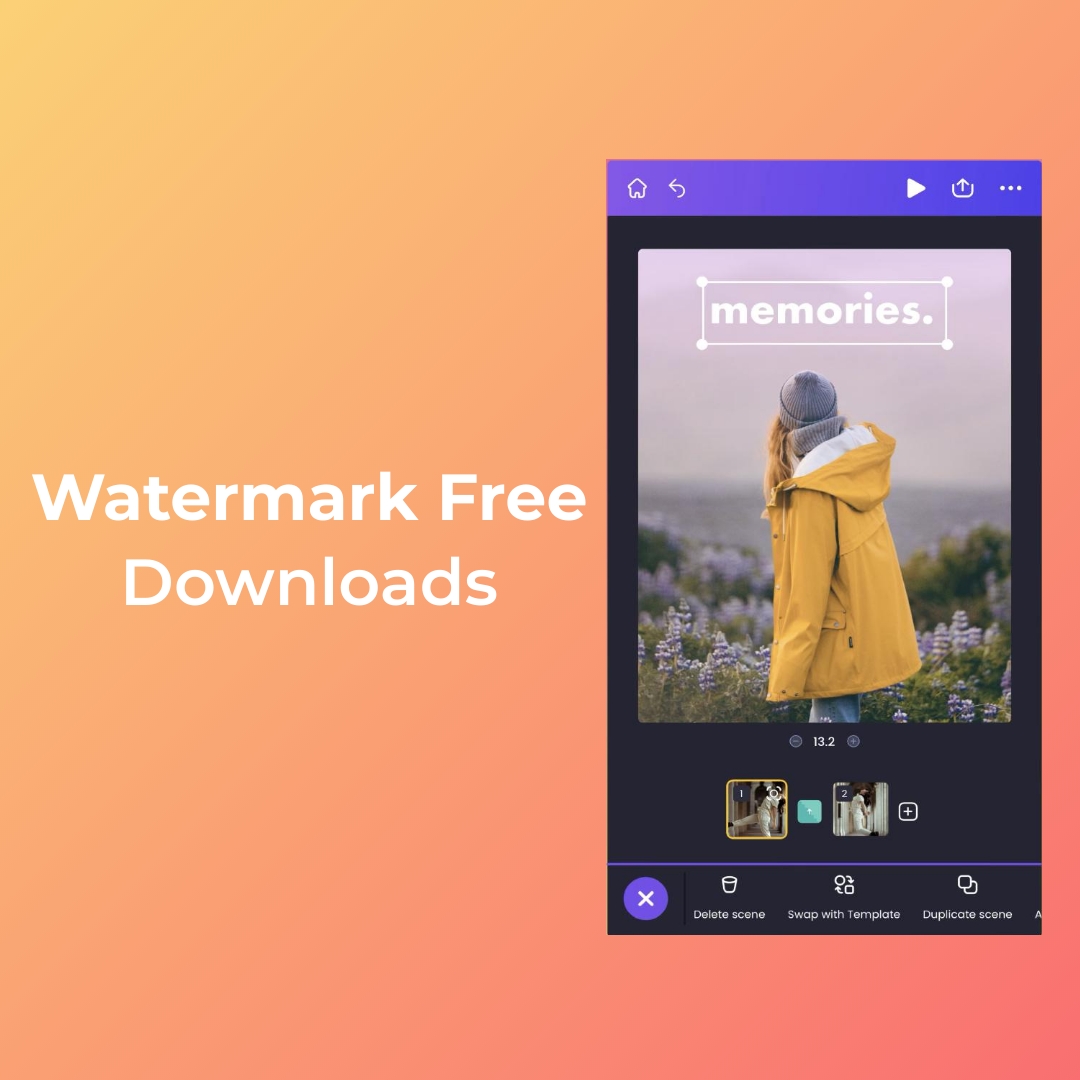 To make sure that our users get access to premium quality videos at zero cost, we are following the ad-supported model to achieve this! Premium Quality Content, Free of cost, right from your phones - This is what the Animaker iOS app provides you with!
2. The best of the Animaker web App, now at your fingertips!
While there are a number of apps today that let you do basic video edits on your iPhones, Animaker has integrated all standout features from the Animaker's web app to be available in Animaker iOS App too! Yes, the Animaker iOS app gives you access to some of the most loved features from the Animaker's web app, as mentioned below:
100 Million+ high-quality stock images and videos.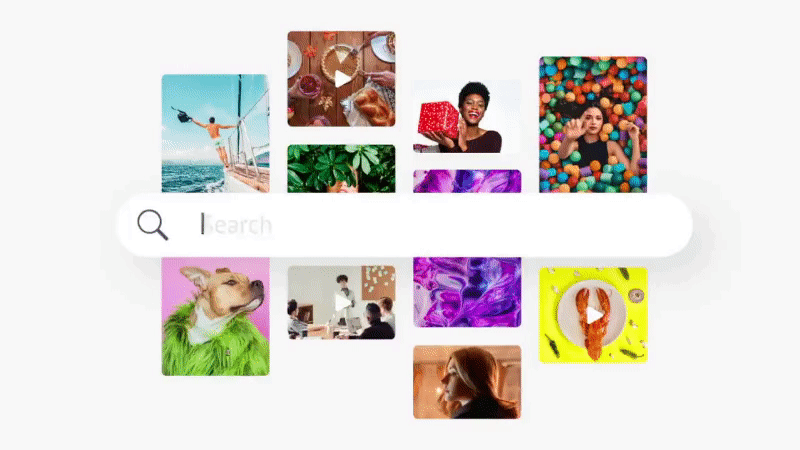 70k+ properties & stickers to detail your scenes.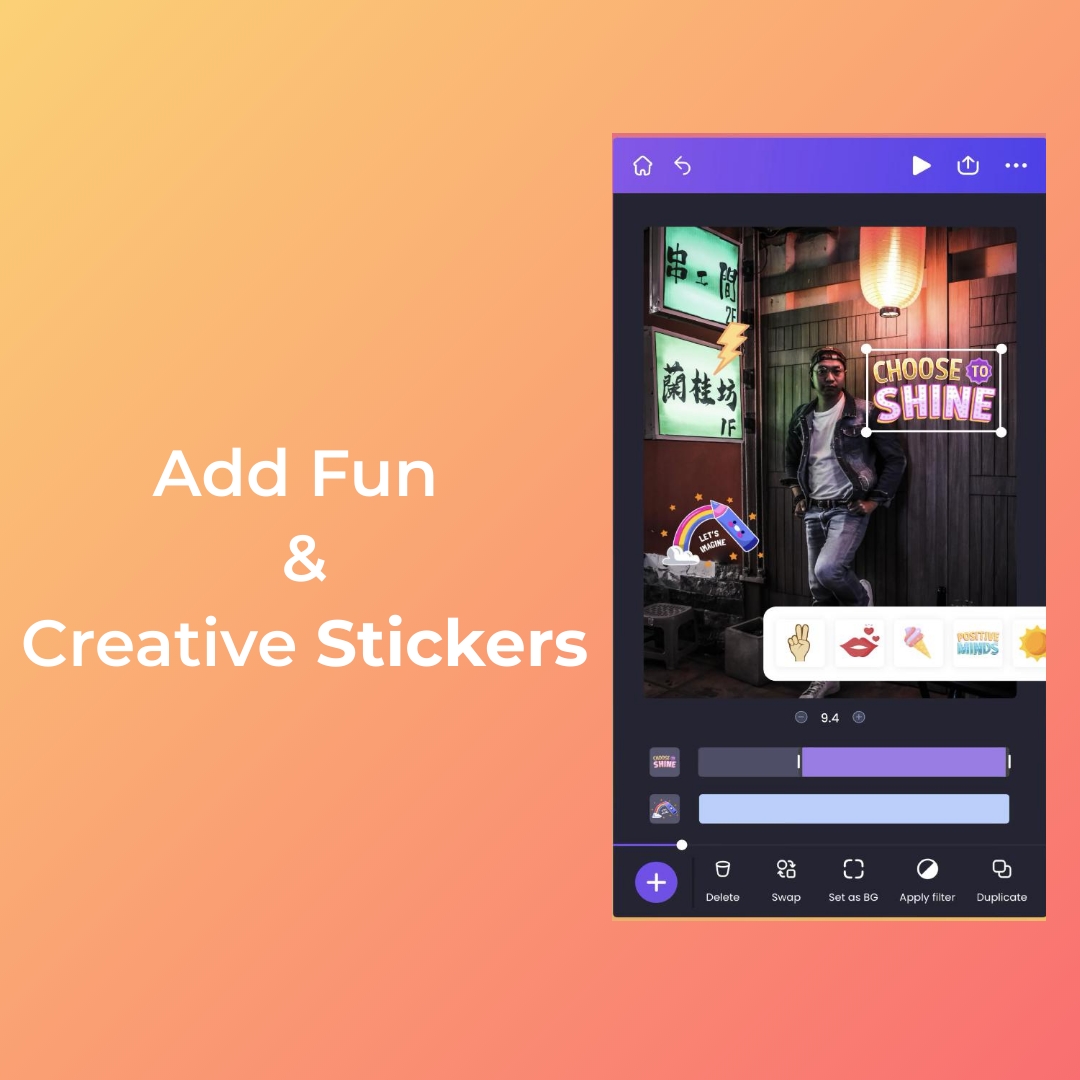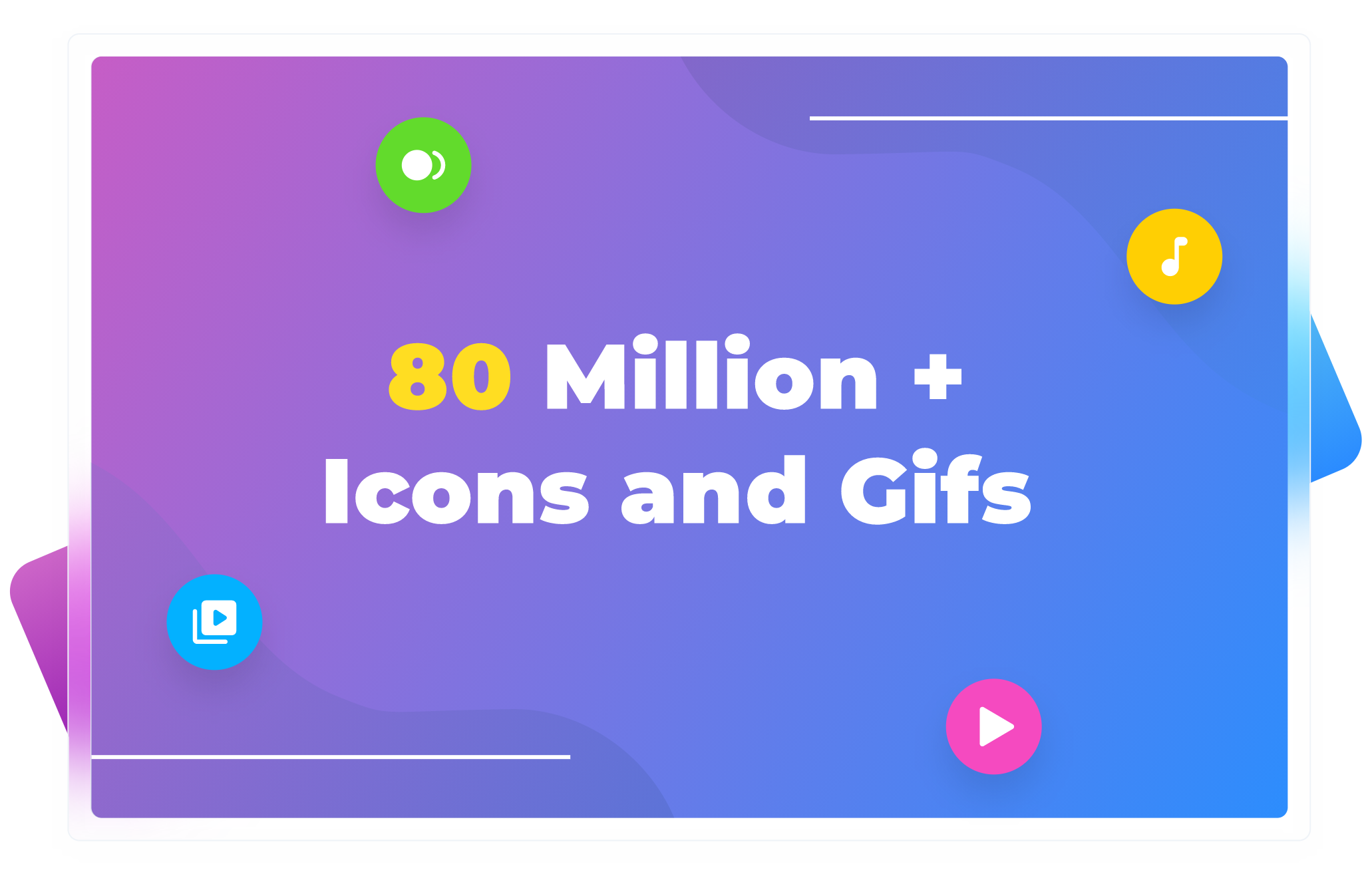 30k+ copyright-free curated music tracks and sound effects.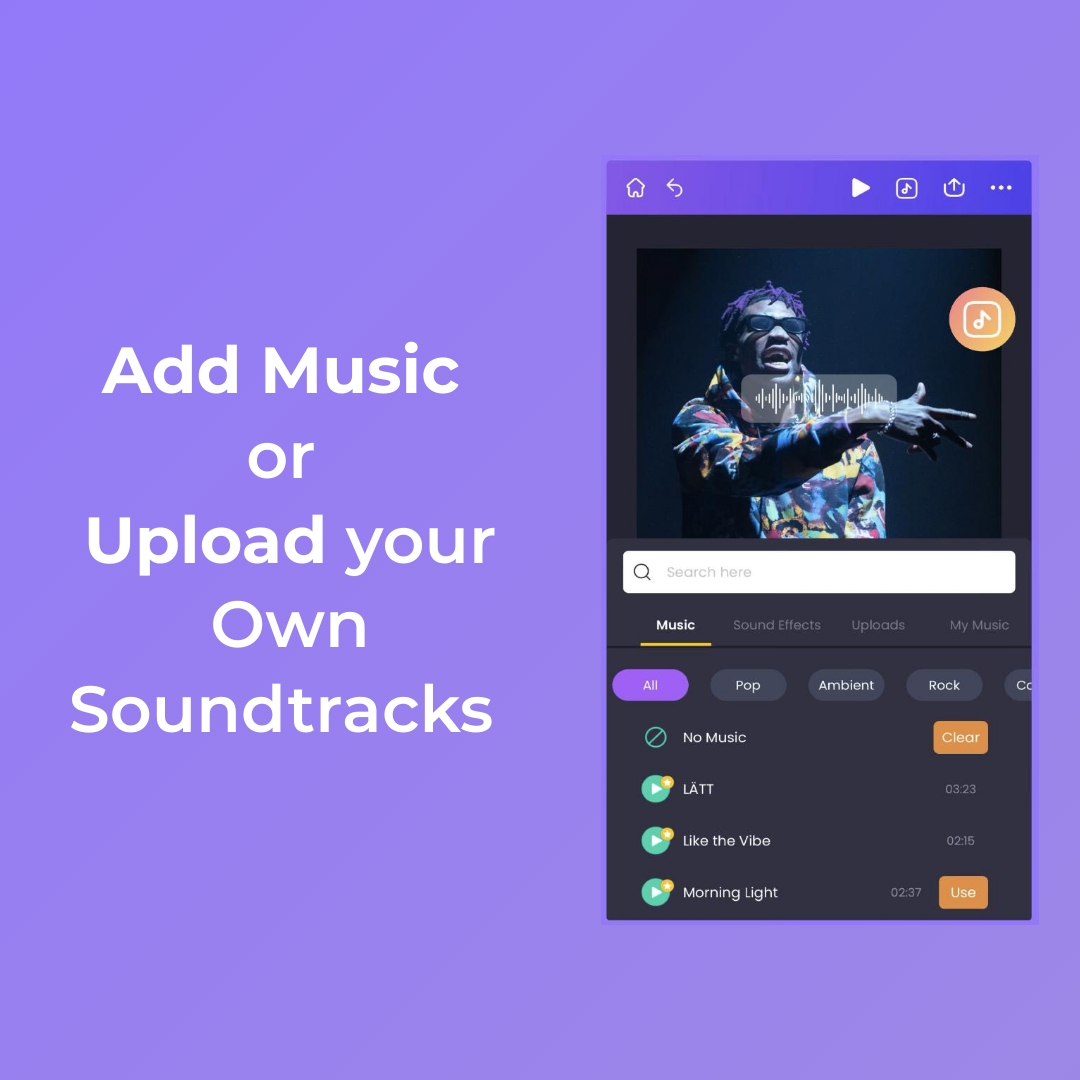 One-click Smart move Animations.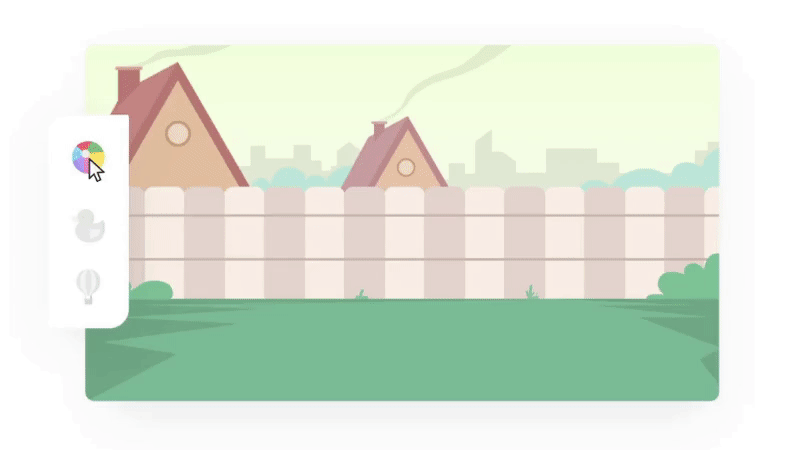 Professionally designed text Animations, here's a sneak peek.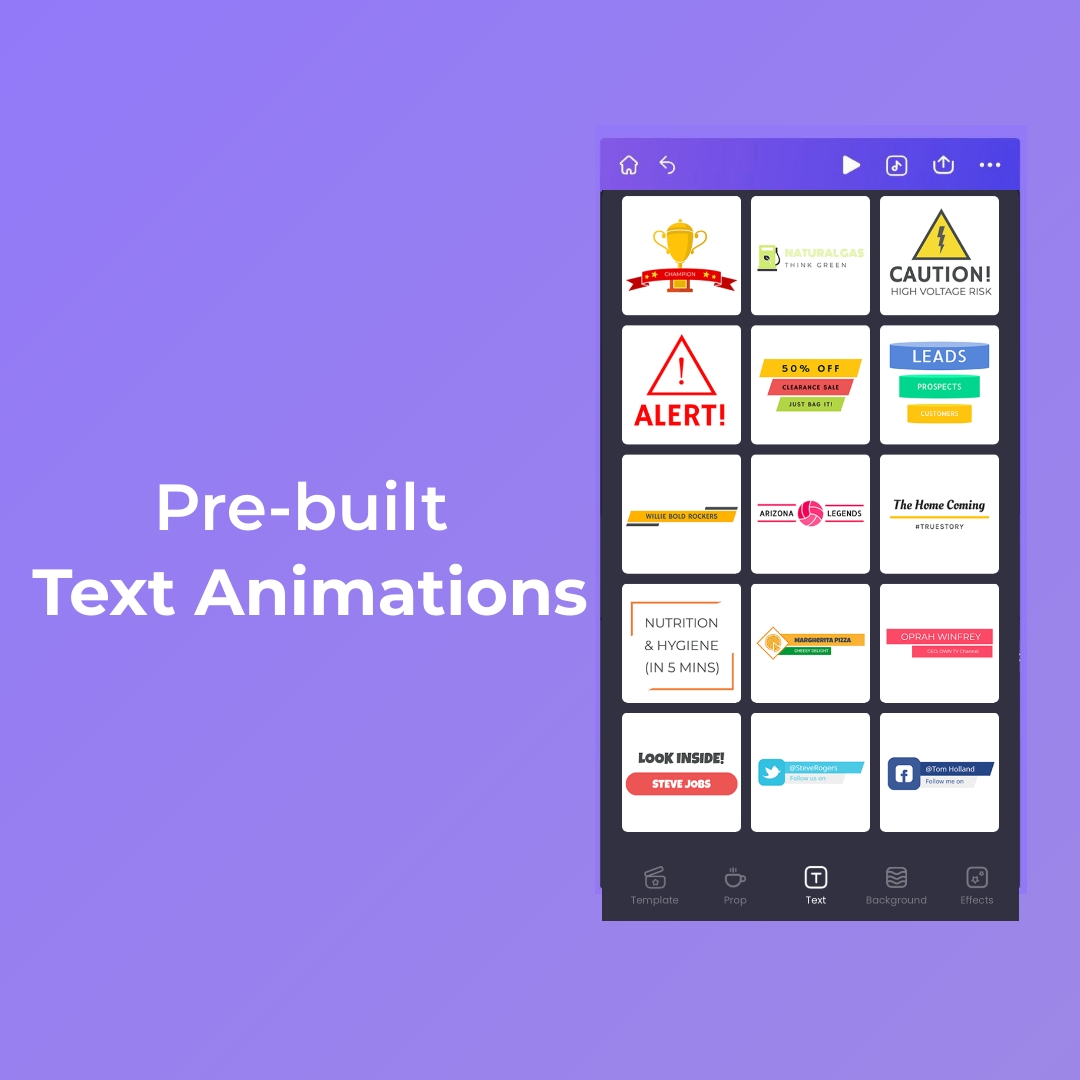 And many more exciting features! The biggest challenge for our team was to bring this plenitude of features to the smaller mobile screens while still keeping the experience simple! Well, after a lot of design and layout changes, we've nailed it ultimately! You can create your jaw-dropping videos at studio quality right from your phones in a matter of seconds! The Animaker iOS app also lets you drop your pictures, videos, and music straight from your phone gallery/ Camera roll, edit them using the Animaker app, and lets you directly upload them to your favorite social media channels!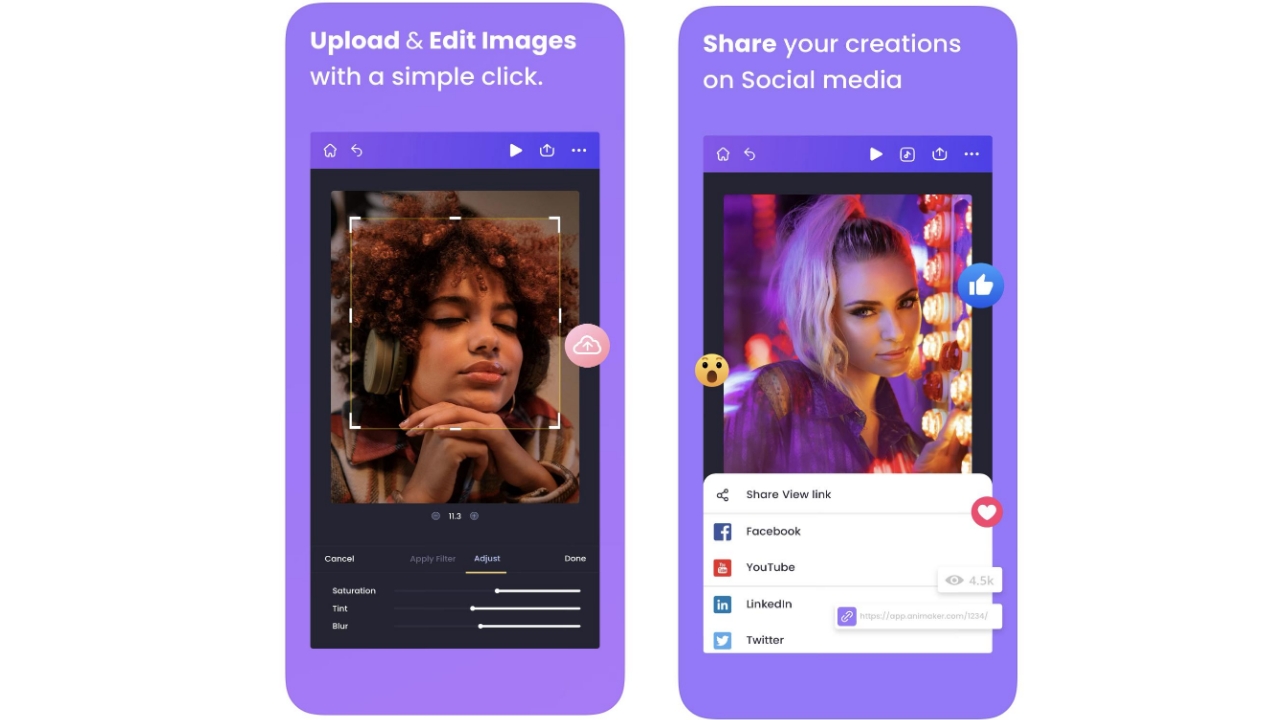 It's as simple as that!
3. Going Global with 12 languages!
After winning the English-speaking markets of the iOS users, we are planning to break the language barriers and go global! With over 12 different languages like English, Spanish, Portuguese, French, German, Italian, Korean, Hindi, Arabic, Italian, Thai, Indonesian, and much more. Animaker iOS can cater to multiple users around the world with 24*7 multilingual support!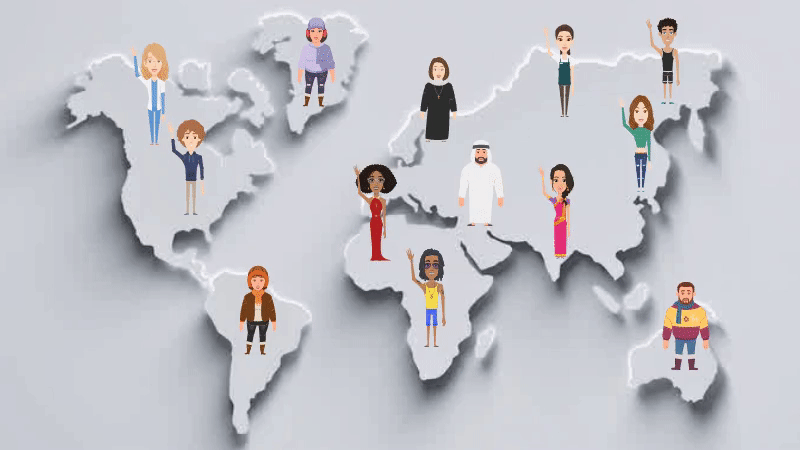 4. Going all in - Templates, Templates, and more Templates for you!
We wanted to make sure that the Animaker iOS app comes to all our users' top of their minds when they think about video making! And to achieve that, we have curated 1000s of templates at your disposal. And the majority of these can be just edited using the Tap, Swap, and Create Mantra. And the cherry on the cake is that you will have 100% access to all these amazing pre-built templates for FREE. These templates are a savior, especially when you have too much on your plate with very little time. Trust me! Animaker has a team of experts working only on creating templates to provide you with the best design inspiration for your videos. All you have to do is to select a template of your choice, customize the content and publish your videos. Our team is working on adding brand new templates every week. So, you will have 4000 new templates on your iOS app by 2024! You will never run out of ideas for your videos again!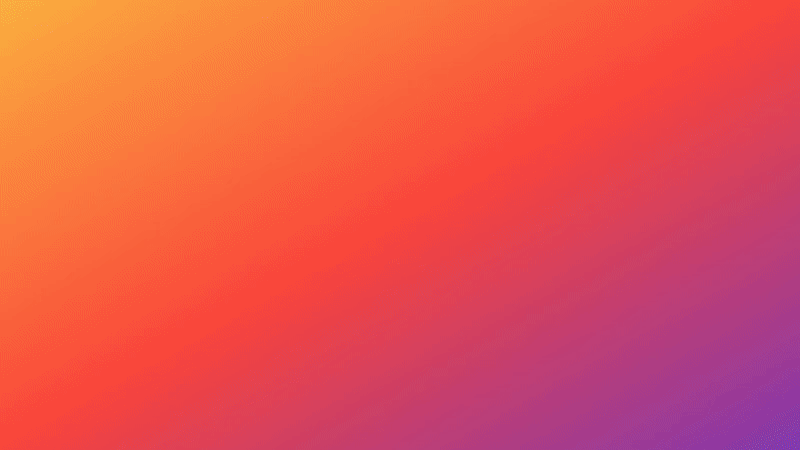 5. The Animation Suite with the Avatar Builder - The best roadmap ever!
If you are amazed by the above features of the Animaker iOS App already, I'm sure the next feature will just blow your mind! Because the best is saved for the last, and I'm about to reveal something that no mobile app for video making has ever done before. So, buckle up! We're all very fond of the Bitmoji and Animoji apps on your phones, where you can create avatars that look like you. But in a content-powered, using personalized avatars in your text messages and Snapchat alone is less than stellar! What if I say you can not only create billions of such amazing avatars like you on your phones but also use them to create stunning, personalized videos for your content needs? Using Animaker's revolutionary character builder on your iPhones, you can change the facial features, choose from thousands of outfits & accessories and kit your character out to look just like a mini-you or the persona you want for your videos.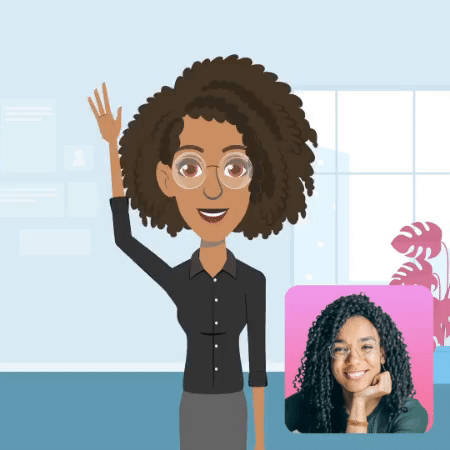 Once your character is dropped to your scene, you can choose from thousands of actions/animations and expressions for each character so you can give far more bespoke, personalized video content for your social media followers at the comfort of your phones! Thrilling, isn't it?
I'm sure you are as excited as us to see the character builder integrated into the iOS App. This feature is planned to be live in the app by the first quarter of 2023!
This is exactly why I said Animaker iOS App is more epic than any other video-making app on your phones! With billions of characters, a full Animation suite, and 1000's templates, the Animaker iOS app is your go-to when you think about video making! There are big things planned for the app moving forward, and the integration of Character builder and the Animation suite will make the Animaker iOS app one of a kind!
How to get started with the Animaker iOS app?
All you need is an iPhone or an iPad to get started with the Animaker iOS App. You can directly download the Animaker iOS from the
Appstore
. Here is a QR code that will cut down an additional step and save you time (just like the Animaker iOS app 😉)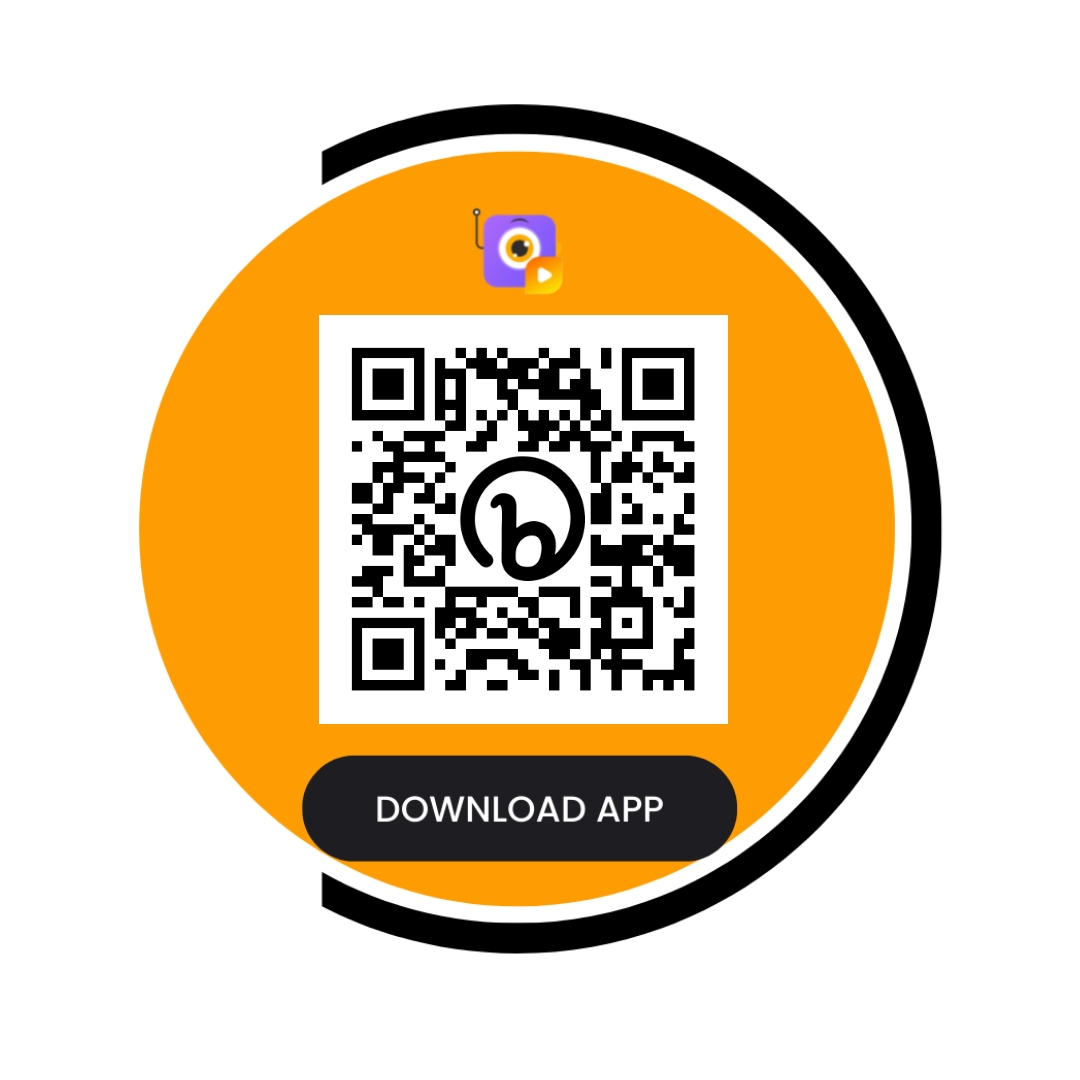 Scan the QR code with your iPhone or iPad and download the Animaker iOS app right away!
Animaker iOS App - A superpower you hold at your fingertips!
Whether you're a novice who finds it difficult to create a pro-level video or a content creator who needs to create a quick yet studio-quality video to engage your social media followers, The Animaker iOS App is here to save your day! Having the Animaker iOS app on your iPhone is like having hold of all the infinity stones at your fingertips. It's as powerful as that! I can daresay your video-making game is just about to take a big leap. Try it out, and let us know your thoughts on it!