An Ultimate Guide to Live video Marketing
Running a live video campaign isn't easy, but it can be very
rewarding
. While some feel that only popular names can make the best out of live videos, startups like Tastemade have proved it wrong. In this competitive scenario, where everyone is looking for ways to leverage this escalating trend, you need to stand out from the crowd to be successful. The secret formula lies not only in the idea, but also on different factors (Concept, tools, marketing and promotion). Overall you will need a foolproof blueprint to make a live video campaign rewarding. In this Guide, we give you exactly that! It doesn't matter what your current position is. If you are starting out on Live Video Marketing, this Guide is your Bible. Even if you are an expert, you will find many golden nuggets to boost the live videos you make in future!
STEP 1: Zeroing in on your audience!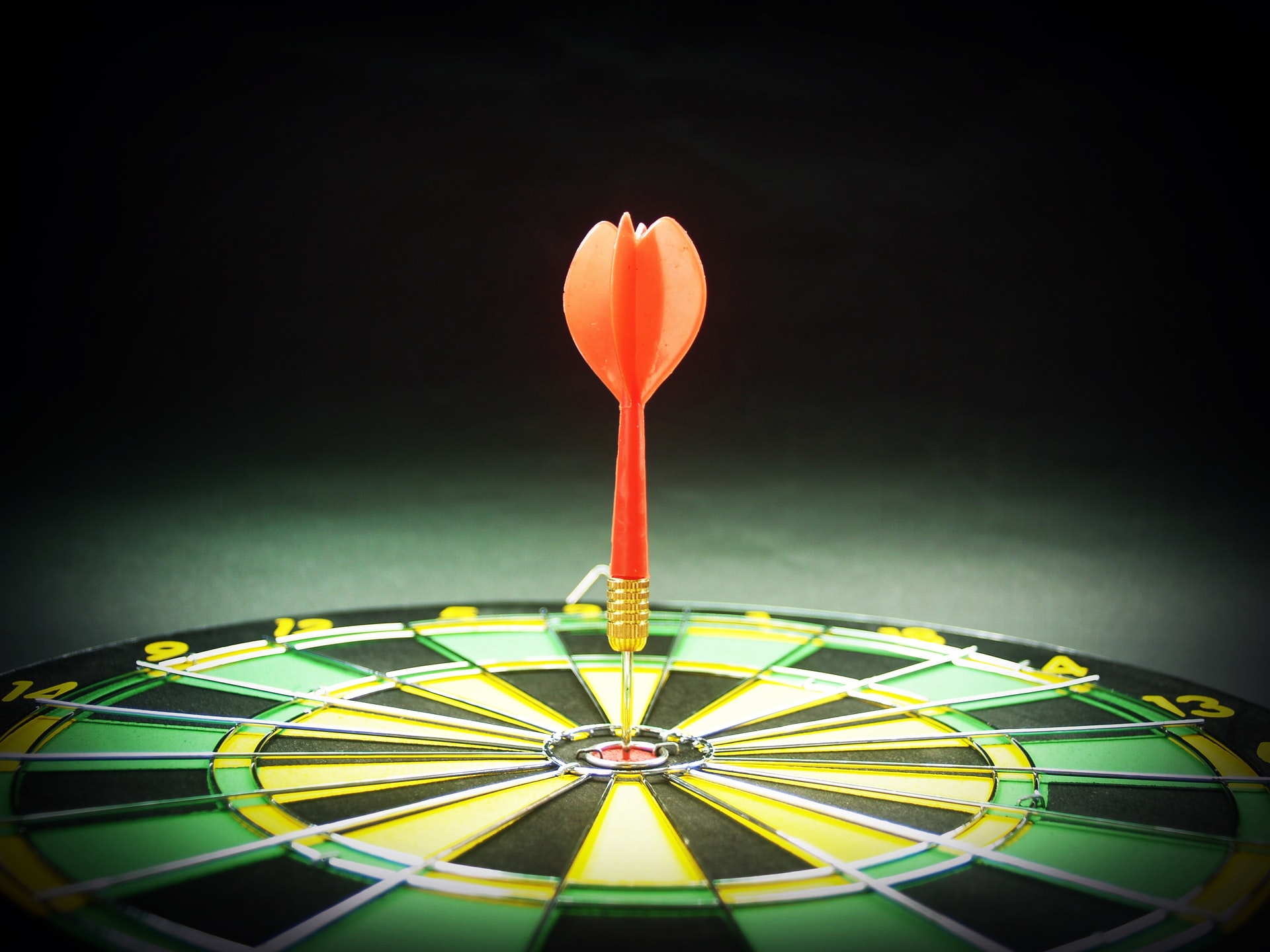 Narrowing down your audience is important. Only if you are focussed on your audience, will you be able to better understand their needs, preferences and choice of content. You have to understand their goals and pain points. This can be done by doing some
market research
and constant interaction with the customers. This comes in extra handy if you are going live via Facebook Unlike other live video service providers, Facebook live has
specific targeting
options. You can now target audience using 4 criterias:
Location
Age
Gender
Time zone
For age targeting, you can set a minimum and a maximum age. The minimum age is 13 and the maximum age is not yet defined. Other options are self explanatory. Right now, only Facebook and Periscope support target audience segmentation. There is no doubt that in a short while, even YouTube and Instagram will join in.
STEP 2: Deciding your Goals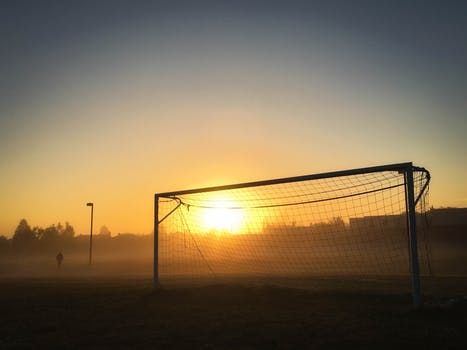 What do you want to achieve with your live video? There is no point in creating a live video just for the fun of it. Just like any content you create, Live Videos should fit into your overall marketing strategy. Think of different ways you can leverage live videos. Do you want to entertain people or do you want to educate them? Or do you want to show them your new product? Or do you want to do all the three at the same time? Here is what a few brands have been doing with live videos:
Entertain: LADbible, one of Facebook's top publishers, conducted a melting race where four ice creams were stacked together just to see which one melted first. A whopping 6.3 million people joined in to see it! If you really come up with a creative idea after understanding your audience, the amount of buzz you can create is phenomenal!
Educate: John Kapos, owner of Perfection Chocolates uses Periscope to broadcast their chocolate-making process, answering questions as he goes. Instead of vlogging, he prefers to use a live video to show the demonstration. When answering questions real time, it is much more authentic when compared to a scripted how-to-video.
Promote: Sour Patch Kids sponsored a live stream on Snapchat for the 2015 Teen Choice Awards. They hired Jake Paul, a Social Media Influencer with millions of followers, to run a live stream from the red carpet. He showed off the product, cracked some jokes, and interviewed celebrities, asking them to act like Sour Patch Kids.
Make sure that your concept is
understandable and relatable
in the first few minutes. If your audience is not hooked to the video in the beginning itself, all your efforts are wasted.
STEP 3: Getting the theme right!
There are a few things which can significantly boost the reach of your live videos. Make sure you do some research before deciding the following:
Deciding the Day: Weekends are ideal for B2C products. This, of course, isn't always right. It varies from industry to industry!For B2B products, Mondays are usually too soon to catch up. Fridays are when people usually rush to complete projects. Tuesdays, Wednesdays and Thursdays may be ideal. Make sure you choose an appropriate day so that your audience can comfortably watch your video without any distractions.
Deciding the time: As for the timing, you need to consider the time zones of your target audience. Are you targeting people from across the world? Or are you focusing on a specific country? Do you want your audience to watch it during their work hours or during weekends? See how your live video integrates into the audience's schedule and pick up a convenient time.
Deciding the length: The length of your video is one of the most overlooked factors that decide the fate of your live video. After doing some research, we found that almost all of the popular live videos are lengthy and elaborate. Your video should be at least 10 minutes long for Facebook to even take it seriously.Natasha Pearlman (Editor at Grazia UK) believes that longer videos tend to perform better because they give more time for word to mouth to spread on social media, which is an important aspect often underestimated
STEP 4: Using the Right Platform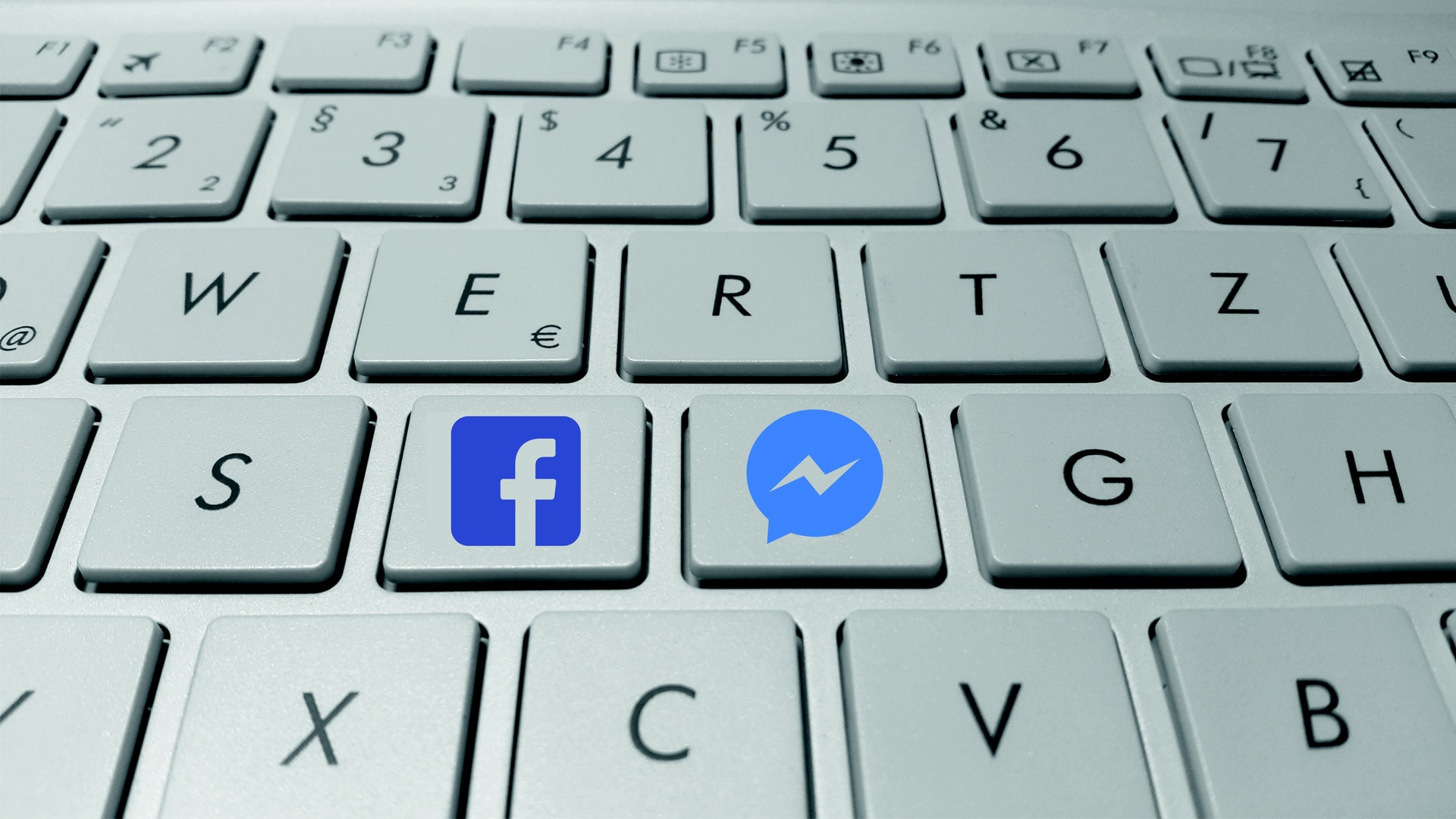 Ever since live video became available to the masses, the number of live streaming platforms have been increasing drastically. Even social media giants have come up with their own live streaming features. Every platform has their own set of pros and cons. We lay them before you to decide which one suits you the most!
Youtube started offering live video streaming since 2011. Being the second largest search engine after Google, there is no dearth of attention in Youtube.
Pros:
Youtube has Super chat! Anyone watching a live-stream can pay for their comment or message to be highlighted and pinned to the top of the chat window for up to five hours. This will make them stand out from the crowd and lets the streamer know that they're a big fan. It also lands a few extra bucks in the streamer's pocket.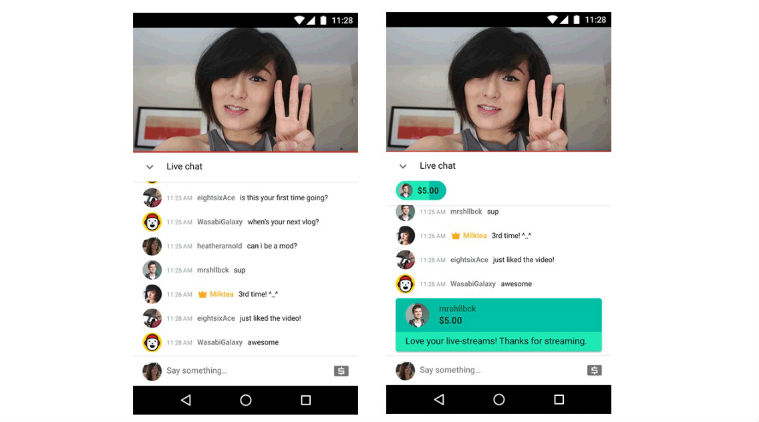 Image credit: The verge
You can live stream video, which can later be saved (even permanently) on the platform or deleted as per your wish.
YouTube is giving creators better tools for monetization - YouTube has a compelling offer for those with a subscriber base to live stream on its app--a 55% share cut of ad revenues.
Available in 4K/60fps, 4K/30fps, 1080p60fps, 1080p30fps resolution.
Supports continuous livestream for 36 hours.
Mobile app versions have filters.
YouTube shines in showing off the comments in a larger, easier to read window than seen on Facebook.
Cons:
YouTube mobile streaming available to just select users with subscribers over 10,000
You have to download an encoder before you can start streaming, as this compresses your video so it will be available for viewing on more devices including mobile.
No audience segmentation.
The comments do not stay long enough.
Facebook live:
Facebook Live was Launched on April 2016. It supports live video via mobile only. It can be broadcasted for not more than 4 hours. After the broadcast, Facebook posts the video in your profile.
Pros:
Facebook live map which allows users to find live streams according to location. You get real time access to tons of data. You get to know the number of people tuned in, their names and much much more!
The updated Facebook algorithm gives more preference to live video content.
Facebook sends out multiple notifications before you go live. Notifications are like "Going Live in 1 hour", "Going live in 20 minutes", "Going live in 1 minute" etc.
Facebook has also innovated in user engagement with their Facebook Reactions feature which is built into the API.
Supports Audience segmentation.
Cons:
Facebook live videos supports resolution of only 720p.
Less scope for monetization.
No separate live stream channel.
No video editor available.
Supports a maximum livestream of only 240 minutes.
Too many notifications - The news feed is being dumped with live videos.
Audience segmentations is limited to Facebook API only.
3. Instagram live:
Instagram Live was Launched in November 2016. It supports live streaming via mobile only. You can go live only for only an hour's duration.
Pros:
Filters are available.
Privacy settings available.
Live streaming videos are shown on top of the app as a badge - at a place where anybody can easily see.
Commenting can be switched on and off.
Your live videos can get featured in the Explore section under the "Top Live" tab. This can give you much more exposure!
Instagram followers will be sent with a notification when you are going live.
Filtering comments available.d
Cons:
No audience Segmentation.
No separate live stream channel.
No scope to monetize.
Periscope:
Periscope was launched in March of 2015.It has no limit for live streaming.
Pros:
Simple set up.
Can broadcast to specific people
Can link, like and comment easily
Viewers can invite other people to join
Exclusive Live Streaming Community
GoPro camera integration
Cons
Technical issues- many have reported of glitches
No support for monetisation.
Cannot re target audience.
Limited functionality to control-everything is public by default.
All in all, you can see that if YouTube is good at Technicalities, Facebook is good at providing engagement levels. Instagram, on the other hand, works only if you already have a huge fan following. You can choose your live video streaming tool by weighing one against the other. Incase you want to stream on multiple audiences at the same time, you can refer our detailed guide on this aspect. Check it
here
!
STEP 5: Making of Live Videos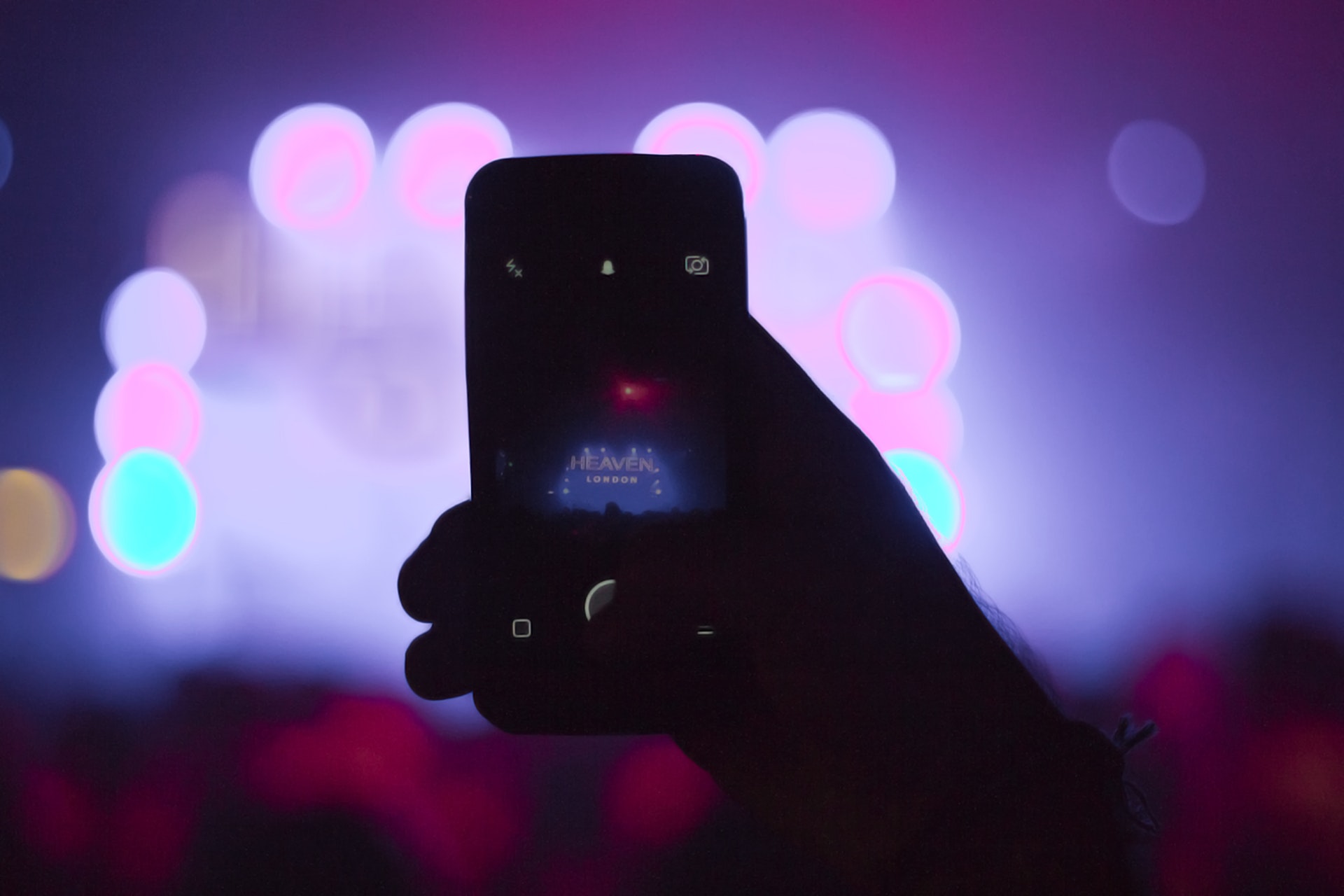 Many shudder at the thought of live video because you have no second chance in case you mess up big! Moreover, you need to make a good first impression on your audience so that they stick by. Here are few important things you need to consider while making a live video.
Before you choose to go live, make sure that you have a strong WiFi connection.
Suppose you are using a Live video tool for the first time, research a bit about the tool before hand and test it out. Check if the privacy setting "Only Me" is available or not. Shoot a live video for yourself in private mode and see how you can improvise on the second take.
Having a Contingency Plan for the unexpected always helps. Develop a plan in case you have technical difficulties by updating your status about when you will join them back. Don't leave them waiting and wondering about you.
Choose a bright and a lively location.
Add a captivating description for your live video. Your words can capture the interest of your followers as you give them the details of what your video is about.
Let the conversation not be one-sided. Take questions and answer them. Make sure that you are interacting with them and not just lecturing! The whole point of going live is to have a good conversation.
Make sure that you show the audience what they want to see. While it is good to show your face while interacting, they might want to see something more. Keep an eye on the comments section to check on what they want to see.
Invite users to participate on Facebook and Twitter with hashtags.
Facebook live has tagging options which improves your discoverability. Tag in your friends, share your location and brief them what you are doing.
When you shoot a live video, encourage the viewers to interact and participate in the event. When people comment, you can ask someone to reply to their comments.
Don't forget to edit the live video after the broadcast. Trim the unnecessary to make your video look neat.
STEP 6: Craft a Clever Call to action
Any marketing content is incomplete without a call to action. In fact, it's the CTA which defines your purpose of going live. If your objective is to grow your audience, ask them to share your video. Likewise, if you want them to purchase your products, give them the resources and links through which they can purchase. Live video gives you open opportunities to make an immediate impression and achieve goals within the shortest possible time. And, if you have made a good impression with your video, it's necessary to use that chance to convert them into your customers with a
clever CTA
!
STEP 7: Marketing strategy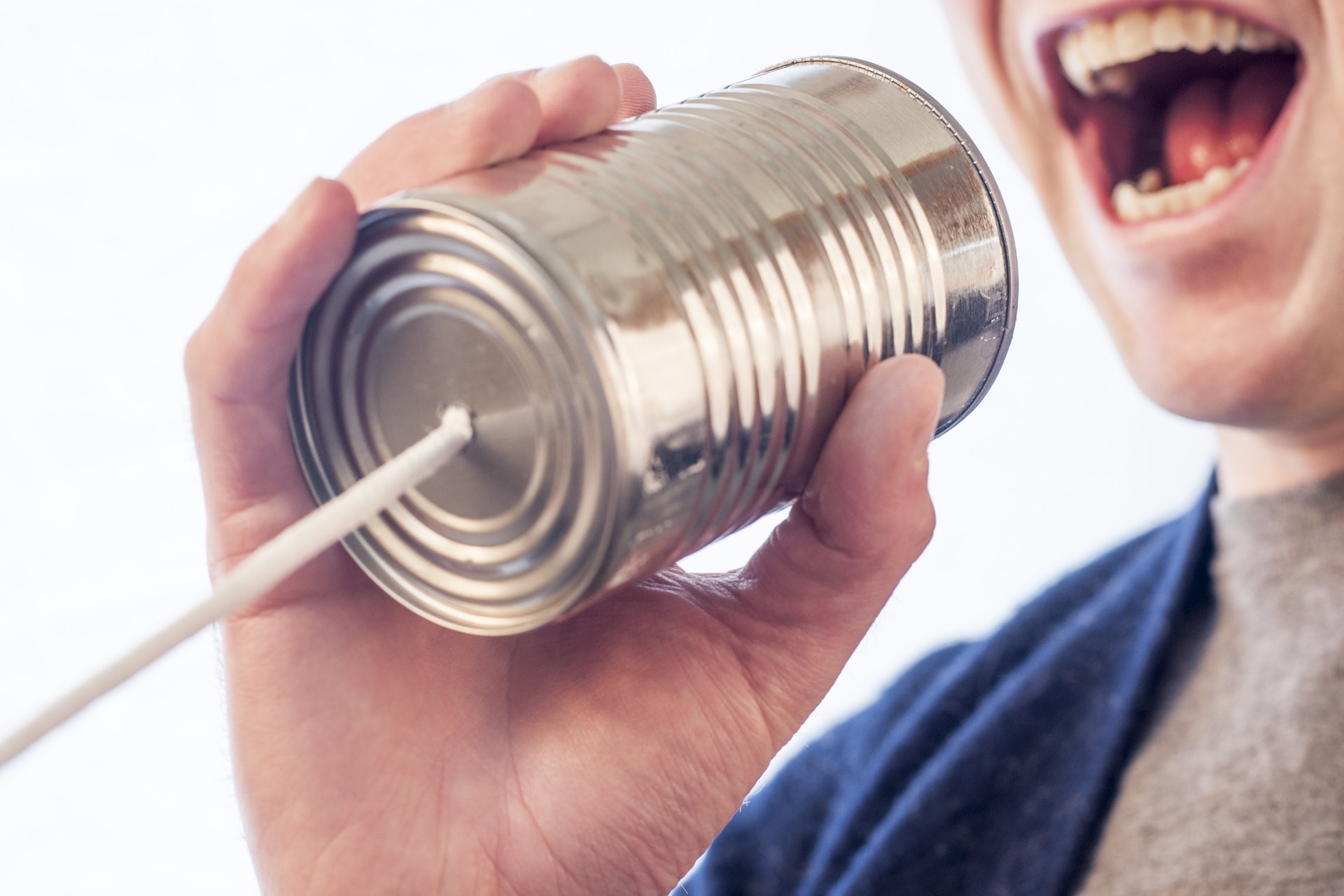 You need to create a buzz before going live. You have to go all out and try to gain traction from all channels possible. Here are a few ways you can do that:
Create a teaser for your live video: Give them a first-look teaser of how interesting your video could be and post them in social media at least a week before the event.
Create a hashtag for the event: Creating a hashtag will help you to easily remind your audience about your live video while creating a buzz. You can remind them at specific intervals like going live in 20 minutes, 1 day, 1 week etc. This will be more effective if you are doing a series of live videos.
Promote in other content: Another way to get people to join is by promoting it well before! Make different type of content where you mention your Live Video. Don't forget to mention the date and time.
Write a blog article exclusively about the live event: If your blog has a good number of readership, it would make sense to write an exclusive blog post on your event. Just give them a gist of what to expect along with benefits.
Send Reminders: Also send out plenty of reminders in social media. Make sure it's not too spammy though! Continue to post reminders while the stream is ongoing so that people will tune in and get involved.
Create an FB Group: A good example of this is Liz Melville, the creator of the Busi-Mums Facebook group. She is an online business coach and Facebook marketing professional who helps working moms solve trouble in their lives. Her live videos get 100% reach and 100% engagement. She maintains a closed group which serves social media tips, guidance, and coaching. She hosts the Facebook Live Q&A every two weeks. While Liz will answer questions asked during the Live session, she also curates questions beforehand. Whenever she promotes the Live video, she invites her community to post questions in advance. This is how she gets 100 percent engagement.
Use an email list: You can notify your own email list about your live event. Tell them the details of the event, share them the teaser, blog link and let them know what they are going to miss if they are not a part of it.
Bonus tips
One way of creating this buzz is by doing live video as a series. After each video, you will have people talking about it. You will have return viewers in your next episode. Moreover, these return users will also talk to their peers. You'll see much better engagement levels when you tackle live videos this way.
When announcing an event on Live video, you need to be sure to have a URL that can be easily remembered that you can share with your viewers. Post this link in the video comments, so that the viewers need not write it down. Have a link tracking system like Bitly.
STEP 8: Repurposing live videos
Once you create a live video, you can use it to create new content for many other channels. This will help you reach more people with less effort! As mentioned before, Facebook posts your live video to your profile once the broadcast is over. As for your Facebook Live video after the broadcast, you can still take the advantage of it by repurposing it in different channels.
Upload your live video to YouTube: You can edit or trim your video to certain moments by using YouTube's simple video editing tools and upload it there to reach a wider audience. Don't forget to use YouTube's features to add a branded watermark, action cards, a description, and tags.
Use it in a blog article: If the live video is an educative content, you can either completely repurpose your live video into a blog article or embed the video in a blog article to support it.
Provide your live video to featured Guests and artists: If you have collaborated with guests or artists in your live video, you can ask them to post it on their page so that their followers can view the video.
Trim it into smaller sections: Find parts of your live videos which are very important and trim them to make 5-6 smaller stand alone videos. You can share these videos later on Facebook or Instagram.
Create Images: If there are any quotable moments in your live video, create images with that quote and share it on Pinterest or Instagram.
Live Video is the in-thing people! It's very important that you leverage this trend right now before it becomes a common practice. A lot of effort was put into the making of this Ultimate Guide. Share this with your friends and colleagues so that they can make the most out of Live Videos!