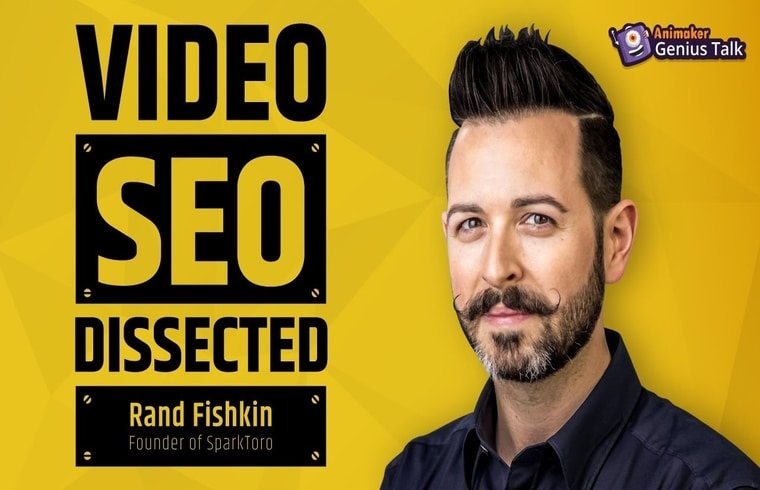 Rand Fishkin's Video SEO Secrets: SEO Tips + His Untold Story [Video]

2

min read
Video SEO is a powerful tool to promote your content on visual platforms such as YouTube. Whether you are a brand new channel with zero subscribers or you are an influencer with millions of followers, SEO is a powerful way to get the likes, shares and comments that your content deserves.
In this episode of Animaker Genius Talk, we pick the brains of the world's leading SEO expert Rand Fishkin to find out his Video SEO secrets.
Rand Fishkin is the founder of Moz and the host of the world famous, "Whiteboard Friday" series. He has now moved on to his new venture, SparkToro – A search engine for audience intelligence.
Quotes:
I think it's Google illegally using its monopoly power – 20:13
YouTube is a very powerful way to get ranked in the search results and get multiple rankings in the search results – 20:23
I think we are going to see a lot more of the domination of YouTube videos by a few brands that invest very heavily in YouTube – 23:50
The only better time to start than today is five years ago – 24:55
Notes:
How did you come up with the idea behind Whiteboard Friday? – 5:03
Tell us how you came up with the spark behind SparkToro? – 7:44
How is video SEO and ranking on YouTube different from Google SEO? – 16:33
3 Major video SEO predictions for 2020 from Rand Fishkin – 22:13
Do you believe YouTube will ever be replaced? If so by whom and when? – 25:18
Do you think voice search will create an existential threat to classic text search anytime soon – 25:44
Which according to you is a brand that is crushing it with videos? – 27:05
Tell us three reasons why people should go pick up your book right away? – 28:04