The Monster guide to Video Marketing success
With the evolution of web 2.0, engaging and effective content in all forms had taken the internet by storm. Businesses big and small are vying for their Customer's attention by throwing in quality content in many forms like text, images and videos.
Text and images had been thriving and the recent years has seen an extensive search for video content with YouTube being the second largest search engine.
This article will give you a detailed list of Video marketing expertise that you need to gain.
Meticulous Planning and Research
To attract your audience attention, it is hard to ignore the quality of content and concentrate only on marketing. Before indulging into creating a video content, meticulous research and planning is essential. The following are the few key points which has been key to creating successful videos.
Profile your target audience based on age, gender and lifestyle to understand their consumer behavior

The videos should create an emotional impact on the viewers- Funny, cute, provoking curiosity and confidence are a few successful pointers

Problem solving approach always helps- feel the pain and provide a novel solution

Videos are to be clear, concise and entertaining- If it fails to amuse your audience, it is as good as non-existent

Learn the art of storytelling and master it

Your purpose of creating a video is to make your audience respond. So make sure you add the right call to action.

When you had created the video do not forget to test it. Use a focused online group or community and see how it is received.
Brands like Dove, Unilever, Metro and Blendtec had understood this mantra and had perfectly implemented them on their videos. To know more:
How to Create Video Content that Actually Works
Should Your Explainer Video Start by Selling the Problem or the Solution?
Why Is Online Video Marketing So Important In 2014
The four pillars of an effective online video strategy
Video Content Marketing: 4 Elements of An Effective Strategy
Disrupting the traditional content rules
It is an over-saturated world out there when it comes to content. Video could be an excellent way to break the clutter and stand out from the crowd. Making unique, thought provoking videos are the need of the hour.
Creating videos for the sake of creating will get you nowhere, you need to know the right tactics that will get you brilliant videos which are liked, talked and shared.
Uniqueness has to take into consideration, creativity, simplicity and relevancy of the video to the particular marketing situation.

It should contain a message which is best explained and no other medium could explain it in such a way.

If possible try to even create custom videos to a specific type of viewer. A tailored message is something which would please your audience.

You can also create one piece of video which would satisfy an established emotion appreciated by millions.
20 Tips for Creating Video That Gets Watched, Shared and Talked
One Piece Of Video Content Creates Millions Of Unique Experiences
6 Landing Page Explainer Videos That Are Better Than Yours
Video Production ground rules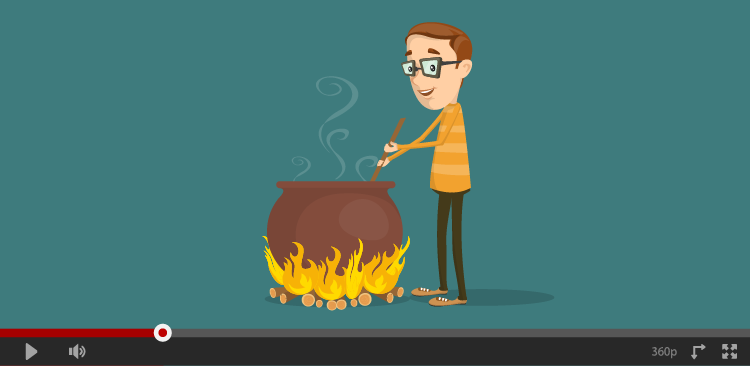 Before getting into production, choose the right style of video- an animated or a live video. There are many pros and cons for both the forms but the ground rules are the same. The steps involved are:
Do an extensive research about your business, your competitors and customers. Doing an emotional analysis would help to zero down on the kind of emotion you would like your video to impact

Prepare a winning script which would include just the right points you want your video to deliver

Visualize your script and create a storyboard which is a graphic representation of your video

Choose characters, backgrounds and properties wisely

Add a voice over and always choose a native to speak the language for a perfect outcome

Sound effects add spice to your plain videos. Some soothing music in the background will definitely help.

Choose a smarter pitch and use the visual appeal of videos which go beyond cultures and languages

Keep your videos short because small is beautiful with reducing consumer attention for brands
Simple Guide to create an explainer video for $0
A Beginner's Guide to Script Writing for Animated videos
7 Tips for Creating Unique Landing Page Videos for Specific Campaigns
How An Explainer Video Helped DropBox Grow from 0 to 100 Million Users
All you want to know about YouTube
YouTube has positioned itself as an invincible platform for video marketing. YouTube gives you a plethora of options to strategically market your videos to the right audience.
Make your video findable by optimizing your video with the right title, Description and tags

Start collaborating with YouTube influencers you trust and generate User Generated Content

Don't just count your views, also try adding subscribers to your channel

Customize your channel by creating backgrounds, playlists and good layouts. This helps in branding.

Post bulletins and alert your subscribers' friends

Leverage YouTube ads to your advantage by bidding for the keywords that best suits you

The best thing about YouTube is its integrated nature. It allows you to share your videos on other social media platforms

You can also cross promote on other channels and provide the YouTube link as when possible

Do not leave out the numbers. Use the insights and Analytics to help you understand your audience better
The No Hype Guide To Video Marketing on YouTube
8 Ways to Maximize Your YouTube Marketing Results
How Brands Can Get the Best Return on YouTube Collaborations
The 2013 YouTube Marketing Guide
9 Tips to Maximize YouTube's Marketing Potential
Winning the Hosting battle
There is always this battle of thoughts as to where to host your video. There are three choices- Self hosting, YouTube and hosting service providers like wistia and vimeo
Self hosting may allow you to fully own your videos and enhances the aesthetic appeal but there may be a few downfalls when it comes to limited bandwidth, storage space,slow loading and coding knowledge.

A few hosting service providers worth noticing are Wistia, Amazon and Vidyard

But when you know whom to approach for hosting things may turn favorable for example hosting with Wistia lets you track leads, video engagement, heat maps and many more

Hosting it on YouTube may sound promising with YouTube's base but hosting only on YouTube may not be enough. The pros include no cost, huge audience and no technical skills required and cons are a large level of distraction and limited player layouts and ownership

The best way to host is to choose a hybrid model of Self hosting as well as hosting it on Youtube.
A Beginner's Guide to Video Hosting
5 Minute Guide on Where to Host Your Videos for the Best SEO
YouTube vs. Self-Hosted Video: Pros & Cons for Webmasters
An SEO's Guide to Video Hosting and Embedding
Video Hosting Guide 2012: What Are Your Options?
Understand Video SEO from the experts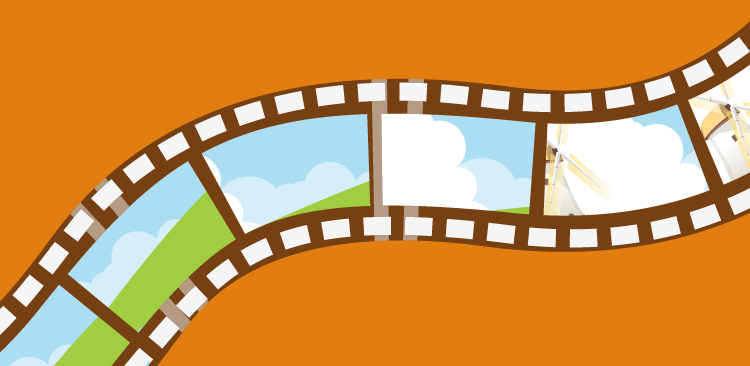 Video content has become the need of the hour with it's ability to boost your brand's visibility on the search engines. Optimizing them is critical. People search for videos either from search engines or from the video sharing sites like YouTube. Optimization is necessary in both the places.
Research shows that a website's chances of getting on to the front page of google is 50 times easier when there is a video. The following strategies will help you in getting your Video SEO right:
Embed videos from the sharing sites like Youtube

Keep all the HTML elements in place- page title, H1 tags, alt tags, meta descriptions, and include keyword in URL

Surround the video with descriptive text. Create a symbiotic relationship between your website's content and your YouTube Channel.

Create a media site map i.e Media RSS. This would help the crawlers to identify video and understand them better for better ranking.
Keyword Optimization for Video: 4 Great Tips to Maximize SEO Benefit
8 Best Practices to Optimize e-Commerce Video Landing Pages for Search
The Secret Guide to Video and SEO
Video SEO Guide: Optimization Best Practices
Social videos- Multichannel marketing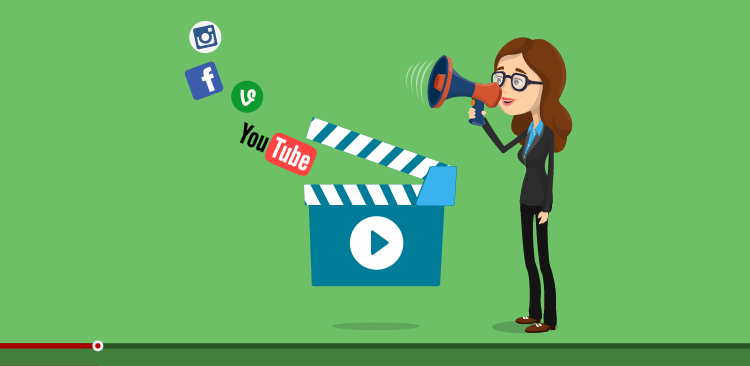 They say keeping all your eggs in one basket is risky. Instead of just putting your videos only on YouTube, try exploring other options as well. You can host it yourself and own your videos. You can take control of your brand and advertising through this means. A multichannel strategy is wise enough
Try video blogging which is also known as Vlog. You can communicate a lot of content through videos. Use this to explain something as a tutorial or collection of happenings etc.

Create video centric landing pages on your website. Videos are a high priority and websites like Crunchbase and Angel.co understand this just enough to keep a video in their home page

Meet your customers where they are. Use social media sites like Facebook, vine, Instagram and Pinterest which support videos

While submitting on Pinterest, add backlinks in the description page and include video in the title and description. Show some good activity by repinning others' videos.

Research says that emails with videos are usually received positively

Share your video links on Reddit.tv and see it go viral with conversations building around it

Always respond immediately to any queries or issues

Create video ads on all these channels. This is an easier way to address the attention issue which marketers face.
Six Means of Mastering Video Marketing
The Future of Online Video: Multichannel Video Strategy
Video Marketing on Facebook
Facebook has evolved into being a revolutionary platform for video marketing with its recently introduced autoplay videos. Videos shared directly now exceeds shares from YouTube.

The autoplay videos appear on the timeline and they start playing automatically but don't worry the sound will appear only if you click on it.

You audience may not consider it as a nuisance because if they do not want to see they can just scroll past it. But you can always be sure that they had a good view of it already.

Besides, with a huge audience and its mobile compatibility the reach is definitely multifold

The videos on Facebook timeline would be downloaded in advance as soon as one connects to a wifi- So the content does not consume mobile data during playback
Direct Video Uploads Surpass YouTube Shares on Facebook - For First Time!
Facebook and Twitter Video Marketing Tips for Social Businesses
3 Ways to Supercharge Video Marketing on Facebook
10 Reasons Facebook Video Marketing Is Valuable for Business
Facebook The New YouTube For Brands? More Marketers Opting Out Of Google's Video Platform
Video marketing on Vine
Many marketers think that creating content for vine is a hard nut to crack but there are also a few who have learned the art of creating a content within 6 seconds. It is as easy as it is difficult. Capturing moments is all that matters
Both live action and animated video have been made and hosted on Vine
Some brands like Target had leveraged stop motion for marketing.
The only metrics available are likes, ReVines and the released loops
The best thing is Vines can be easily embedded
How to Plan Your Vine Videos for Content Marketing Success
Vine: Short Videos and What Marketers Need to Know
5 Ways You Should Be Using Vine for Video Marketing
Video Marketing on Instagram
Instagram is all about capturing moments with its very own video player with up to 15 seconds. It stands between Vine and Youtube.

The 15 seconds are not meant for commercials but for delighting the audience with something they would love to see.

Businesses should properly brand their videos and manage them professionally

The video editing tools let you to delete a portion or change thumbnail or use filters to enhance the videos appeal

Hashtags are the best ways to get found on Instagram and also invite fan submissions using hashtags

To top it all Facebook and Instagram are integrated and both the platforms can be leveraged to the brand's advantage
7 Tips for a Wildly Successful Instagram Video Marketing Campaign
How to Use Instagram Video for Marketing
10 Brands That Jumped on Instagram Video (And Rocked It)
Viral video marketing
Internet space is crowded with videos with hundreds of videos uploaded every second and the term viral video marketing has become close to impossibility. But there is a formula which increases the chances of virality for your videos

Give your video an interesting title that makes your audience go curious. Even if your videos are not extraordinary, Your title alone can make people click through and look for more

Once your video gets viral and you can see views happening at large scale, leverage this by responding. A celebrity attention is good enough to boost numbers. The same had happened with Gangnam Style. A tweet by Britney Spears had been a huge thrust for the video to further shoot up to popularity. Try to get a strategic partnership with a celebrity only after getting significant popularity

Thumbnail- the most intriguing part of your video must be made as a thumbnail. Do not compromise on this. Most of the audience ignore great content by just looking at their thumbnails

Keep your content in vogue and always closely follow trends and be the first to jump into the bandwagon. This is a sure shot way to catch fire

After it has reached the million impressions, don't just be happy with that add some more fuel. Respond to what is happening around you. It is always better to bring in a sequel which may outperform your original video. "The making of" recipe may work wonders. A news channel had covered an interview of a five year old kid which went viral. They did not stop with that and released a follow up version. Even other channels leveraged on the kid's popularity.
How These 10 Marketing Campaigns Became Viral Hits
The secret to viral video marketing
Branded Viral Videos: The Secret Marketing Weapon
4 Rules for a Video to Go Viral
Video marketing in languages other than English
If you want to reach an international audience, you may need to create content that is internationally appealing. The internet has started pouring in content from various countries speaking multiple languages

You need to adopt your videos for this multilingual market in all the channels online

But make sure you have separate channel for each of the language or the geographical region that you are targeting. You cannot put your videos in all languages under one umbrella channel

Even in other languages make sure you optimize each and every one of your video and get your keywords correct.

While translating in to other languages make sure that your videos address the culture properly with a localized message
Multilingual Video SEO: Go Global By Marketing Video In Multiple Languages
Developing a multilingual content marketing strategy
Video Analytics
Your video marketing should follow a deep and concentrated analysis on whether the videos performance matches your marketing objective. You need to understand certain metrics to analyze the performance of your videos some of which are:
Play rate- Measures as to how many people viewed the video and also tell us if the thumbnail image is compelling to watch the video. It is one of the very obvious metrics but does not give a full picture.

Play through rate: It is the length of the video an average customer watcher before leaving. The shorter the video the more is your play through rate.

Sharing measures the viral nature of your video

Conversion rate is the rate at which the consumer takes the next step in to the marketing funnel. It need not be and instant sale but a response to the video.

Also look at your mobile views and keep score.

YouTube Insights will also give you rich data to analyze

These metrics would give us a real time data on what is working and what is not so that we can tweak our video marketing strategies accordingly
The Eight Online Video Metrics That Really Matter
Video Analytics Essentials In A Web 2.0 World
In Search of Meaningful Video Metrics: 5 Measurements to Track
Digital Video Vital Signs: How Healthy Is Your Online Video Investment?
Conclusion
Video content marketing has definitely gained importance and we cannot force feed our viewers with content which may just get ignored. Plan each and every step of your video promotions so that you know what your audience want and deliver the best. By religiously going through the video marketing tactics and meticulous testing you will be able to monetize your videos.
How are you structuring your video marketing strategies? Is there any points we left out in this blog? Share your feedback in the comments below.