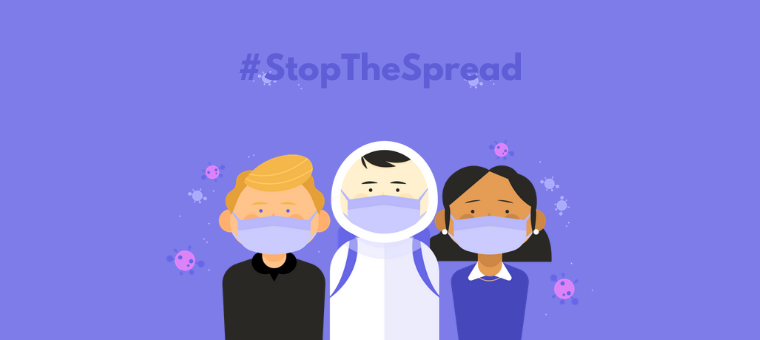 Employees' Health & Safety: 6 COVID-19 Video Templates for HR Department

3

min read

As a company responding to the coronavirus crisis, the health and safety of your employees and customers remain your top priority. 
You've taken the necessary measures in your business to prevent this virus from spreading. We suppose most of your employees now work from home.  
As an employer, your responsibilities don't end there. As you know, most people need to be educated about how to prevent this new disease and adapt to this new lifestyle.
As a responsible company, you should strive to help educate your employees and customers on this matter, and make sure they're safe and productive working from home.
And talking about educating people, what better way to do it than using video? At Animaker, we recognize that we have a responsibility to help our users create useful awareness videos during this time of crisis.
In this article, we've put together a list of premade templates to help you whip up a coronavirus-related video quickly.  
6 Templates to Help You Use Video to Prevent the Spread of Coronavirus Among Your Staff and Customers
In order to make it easier for you to educate your staff and customers using video, we've created templates you can easily customize to create a coronavirus-related video quickly. 
Simply customize the text, colors, and font to make the videos match your brand perfectly.
Tips for Working From Home
Most of us are new to working remotely. Use this template to share some tips on how your peeps can make it work and keep themselves productive.
Dos and Don'ts to Protect Against Coronavirus
Use this template to give them tips on what they need to do and avoid to protect themselves and their families from coronavirus.
Safety Tips While Travelling
Use this template to provide tips on how people can keep themselves and others around them safe while traveling. Specifically, the template throws light on the precautions and etiquette people need to follow while traveling.
Tips to Better Prepare for a Coronavirus Outbreak
This one helps people with how they can prepare themselves for a potential coronavirus outbreak. Use it to give tips on how people can stay at their homes for a longer period of time during the crisis.
Safety Tips and Precautions While at Home
This template lets you convey the basic protective measures they need to take in their households to combat coronavirus. Use this template to help your peeps keep themselves and their families safe at home during the crisis.
Safety Tips and Precautions While at the Workplace
While most of your workforce might work from home, there are still some who need to show up at the workplace. Use this template to share some tips on how they could keep themselves safe at the workplace. 
Updates and Latest Information on Coronavirus
It's critical to keep your employees in the know about the current coronavirus situation. Use this template to share accurate information about the local situation with your employees.
We hope these templates are helpful. On a related note, what are the steps your company is planning to take to handle this crisis? Do you have any template suggestions regarding the coronavirus pandemic? As always, let us know in the comments section.