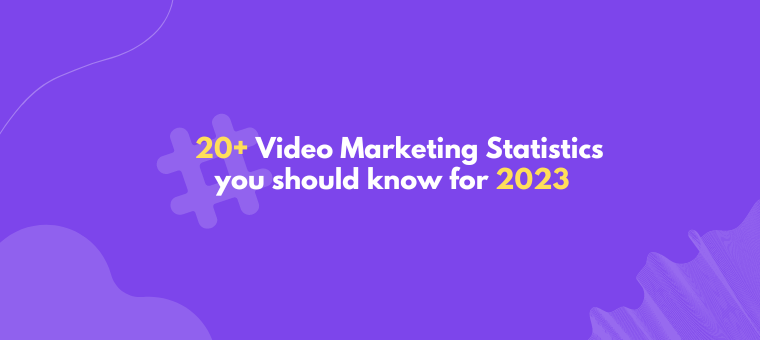 20+ Video Marketing Statistics you SHOULD know for 2023

10

min read
Video marketing is one of the most effective forms of digital marketing. 
In fact, 86% of Businesses now use video to generate leads and also achieve their marketing goals. 
There are a lot of different video marketing platforms out there, and it can take time to know which one is best for your business. 
So in this article, we will provide you with video marketing statistics that will prove the efficiency of videos and their usage in marketing campaigns.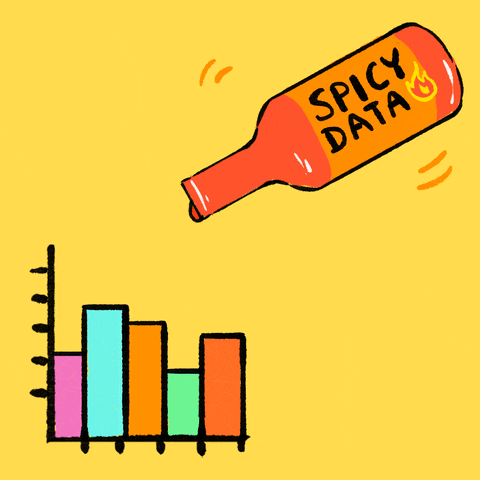 Before that, let's see why Video Marketing is the best in M-Town (Marketing-Town).
What makes Video Marketing the most effective marketing method?
There are many reasons why video marketing is so efficient, but some of the most important reasons are that videos are 
Engaging

Informative

Help to build trust and credibility 
Videos also are more memorable than other forms of content and can be a very reliable way to reach a large audience quickly and easily. 
Videos can be used to promote a product or service, answer customer questions, or provide training or instructional videos.
So, if you are trying out video marketing for the first time or are still looking for improvements in your existing marketing plan, these insightful statistics will help you infuse video marketing techniques for your business, build your strategy, and watch the numbers grow.
In this blog, we'll explore the following video marketing statistics you need to know to maximize your chances of success in 2023.
General Video Marketing Statistics
Videos are a powerful tool for communication. 
It allows everyone to showcase anything. If you are an influencer, you can record yourself and share your everyday life. If you are a business owner, you can showcase your products and services and promote your brand in an engaging & visually appealing way. 
In this digital era, Video marketing has to be one of the most effective ways for promotion and marketing. Irrespective of the device you use, be it a smartphone or laptop, video content can reach a wider audience and drive more traffic.
These videos can be of any form. It can be an explainer video, product demos, customer testimonials, educational videos, and whatnot. You basically have to find the right type of video to reach your audience.

Now that we are done with the importance of videos, let's check out some interesting Video Marketing Statistics –
1. One minute video is worth as much as 1.8 million words.
That fact is crazy, but the truth! 
Hard to believe? Dr. James McQuivery did this research in 2008. His equation explanation goes something like this –
Isn't this amazing? 
A person spent an average of 100 minutes per day watching videos in 2021. This means, in a year, a person had spent nearly a month watching videos! Imagine how much content people can consume. (Zenithmedia)
Woah! That should be your reaction, right? Then wait until you read the following fact!
2. Online Videos drive the majority of the internet traffic.
Online videos will make up the majority of the traffic on the internet. By the year 2022, it is projected that videos on the Internet will drive 82% of all consumer Internet traffic. The predicted number is 9% higher than the number predicted in 2017. (Cisco)
Aren't those numbers crazy? A video is a powerful tool in general, and the subsequent fact will make your jaws drop –
We all watch TV, and TVs have remained at the top for video consumption for years. As years passed, digital video viewership increased daily. A prediction states that digital viewership in the US is expected to surpass the time spent with TV in the year 2023. (insiderintelligence)
3. The demand for Video Content is always on the rise. 
A survey explored the types of channels and mediums people like to spend their time. Here's what the survey results said!
The people who participated in this survey claimed that video content is the best among the different forms of content as they tend to pay greater attention to it. (Hubspot) 
This ever-increasing demand among viewers has brought in tons & tons of influencers who are proactively producing video content in different niches to meet this skyrocketing trend.
While the above stats were for videos in general, let's have a look at the numbers for brands.
54% of consumers want more video content from a brand or business they follow. Whether the content is entertaining or promotional, people prefer it in video form.
As you can see, the clear winner is Video! The trend for videos is consistent compared to the other communication methods. (Hubspot)
4. 86% of businesses choose video marketing as their primary promotion tool. 
In a survey taken back in 2021, almost 86% of the respondents agreed to use video as a marketing tool for their business. This percentage has been stable for a few years, where it was 85% in 2020 and 87% in 2019. However, this percentage has increased steadily through the years, starting from 61% in 2016. (Wyzowl)
5. Video uploads have skyrocketed in the last five years.
As the world is heading towards a video-centric mode, it is natural to see an increase in the number of video uploads over time. 
According to Wistia, an end-to-end video marketing platform for businesses, the video uploads on their platform have jumped from 5.8M in 2017 to over 15M in 2020. That's a whopping 263.5%! (Wistia)
6. Marketers find Video Marketing as an effective way to generate leads 
According to a report from Wyzowl, 87% of marketers reported that video, as a marketing & promotion method, gives them a positive ROI compared to the other promotional methods. This percentage has gone up from 33% in 2015 to 87% in 2022. (Hubspot)
Similarly, marketers also feel video marketing to be the best investment for lead generation as it has been standing out compared to other ways of promotion. (Hubspot)
7. Video Marketing drives more conversions 
Videos are beyond engaging and one of the key deciding factors for consumers to make their next purchase. A survey by Wyzowl shows that about 8 out of 10 users have purchased an app or software after watching a video from the brand itself. Isn't that awesome?
Also, video marketing doesn't end here. It's present throughout the buyer's journey. A study by Wyzowl shows that 96% of buyers use video as a medium to learn about a particular product or service. 
In short – whether it is to gain knowledge about a product or ensure that the product is worth investing in, people prefer videos! (Wyzowl)
8. Video content has the least skimming rate among different types of content 
When people consume written content, they are mostly grazing through. When it comes to audio content, most people let it run in the background and absorb whatever information reaches their heads. (Hubspot)
Only when it is offered as a video do they invest their time and pay attention without skipping any part. So, if you want the complete attention of your audience, you know what form of content to resort to! 
Similarly, while people were questioned about what type of content they want to see in the future, over 53% of the people voted for videos over other forms of content like News Articles, Social Media Posts, Reports, Emails, Infographics, Blog articles, etc. (Hubspot)
10. Video Creation has become easier 
With these numbers, you know video is the future. Over 75% of businesses use online platforms to create their videos, about 16% use a dedicated design team, and the rest of the 9% depend on freelancers or agencies to create a video. 
Along the same lines, the budget for these marketing videos has also increased. Over 96% of marketers have voted toward this. Similarly, 97% of businesses voted that video content would be a priority in their future marketing campaigns. (Renderforest)
Now that we have seen the generic video marketing statistics, let's check out the top platforms we use daily and how videos can be used in marketing & promotional activities on those platforms.
YouTube Video Marketing Statistics
If you are looking to up your video marketing strategy, then YouTube must definitely be on the top of the charts. 
We have curated the top YouTube Statistics to help you uncover unknown facts about YouTube and to let you know why YouTube MUST be a part of your marketing strategy. 
1. YouTube has over 2 billion monthly active users, making it one of the most diverse platforms and the second most visited website after Google. (Backlinko)
2. On average, a user spends an average of  40 minutes a day watching YouTube videos. This means there's a reasonable probability for your content to reach hundreds, if not thousands, if planned well. (Techcrunch)
3. Over 500 Hours of video content are uploaded every minute in over 80 languages, thereby making it accessible to the majority of the population across the world. (Statista)
4. YouTube as an advertising platform makes over $15 Billion in revenue annually, of which creators are paid their share. (Verge)
5. 70% of the viewers have purchased a product after seeing an Ad about it. (YouTube)
There are many more facts about YouTube, but let's not just focus entirely on one platform here. Instead, let's hop on to the next one, TikTok. 
TikTok Video Marketing Statistics
Musically, better known as TikTok, is a popular social media platform with over 2 billion downloads, making it a valuable tool for businesses to target a broad audience and undoubtedly one of the best platforms for video marketing. 
Let's check out some fun facts about TikTok and how influential it is – 
1. TikTok rocks the social media engagement rate across all the top social media apps, such as Instagram, YouTube, and all other apps. (Socialinsider)
2. TikTok was one of the top platforms for businesses & marketers to increase investment in 2022. (Hubspot)

3. Almost 46% of TikTok users use the app without any distractions. This creates an opportunity for social media marketers to capitalize on this attention and drive more engagement to their content. (TikTok)
4. TikTok users in the US use the app for an average of 858 minutes per month. The usage trend has been on the rise steadily ever since the pandemic. (Statista)
5. A study on the TikTok app usage shows that users all around the watch a whooping 167 million hours per minute. (
Oberlo
)
Coming up next is the home for viral videos. 
Can you guess the social media platform? 
Twitter is the answer. 
Twitter Video Marketing Statistics
Almost all the viral videos you see these days on Facebook or Instagram, or any other social platform originated on Twitter. The ability to share short videos and hashtags and engage with the audience in real time made Twitter the home for such trending content. 
Here are a few stunning Twitter Marketing Statistics. 
1. The videos on Twitter get over 2 billion views daily, with an average of 67% YoY growth. (Twitter)
2. Over 80% of Twitter users access the platform via mobile devices, and 32% prefer watching videos over reading text. (Yansmedia)


3. Almost 58% of the top brands in the world use Twitter as a medium for promotion and even as a platform for customer service. (Yansmedia)
4. Tweets with videos average about 10x engagement compared to tweets without videos. (Twitter)
5. Twitter video trends have been steadily upward, with an awesome 62% in 2020. (YumYumVideos)
Weren't these facts just mind-boggling? 
Mind it; these are very few of the stats that these mammoth platforms showcase. The power of these platforms, combined with the vigor of videos, can prove to be of great help to content creators and businesses worldwide.
Now, as much as you have the hype to create your next video, it might be a big task for anyone. Be it the learning curve or the creativity; there'll be a hiccup when it comes to creating good-quality videos.
Well, that's not the case anymore. 
Introducing Animaker, an online video creation & editing platform that allows anyone and everyone (even those with no video creation experience) to make stunning videos right from the convenience of their browser. 
Be it a stunning video for your business or a video promoting a sale; you can create anything and everything else you can imagine. With this online video-making platform, you can create your video quickly & effortlessly in under 15 minutes. 
Would you like to create a video now and need some guidance? Check out this video to learn how!
I hope this article helped you understand the importance of video content marketing. 
If you have any queries or doubts, drop them in the comments below. We will be more than happy to help you out!