Top 10 highlights of Animaker in 2016!
2016 has turned out to be a great year for Animaker. We have launched several new features and smashed numerous milestones. Listed below are the Top 10 highlights of 2016 for Animaker.
1. Launch of the world's first Animated Video Infographics maker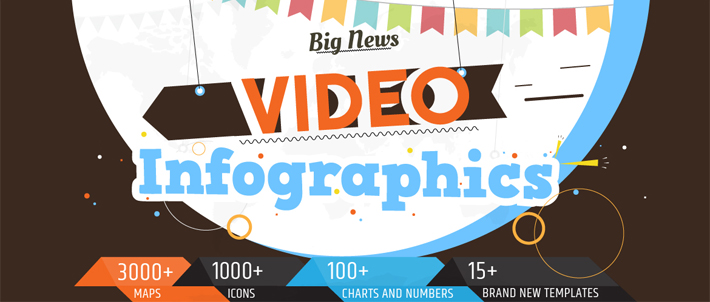 Animaker's Video Infographics theme ensures that people are no longer part of a world where they are subjected to pages and pages of plain data and percentages. Video infographics removes the boredom out of the equation and presents the viewer with vibrant and easy to understand data visualization methods. This theme comes along with 100+ charts, 1000+ icons, 3000+ maps and a large array of text pre-builts & effects.
2. Hit 0.5 million users within 18 months of launch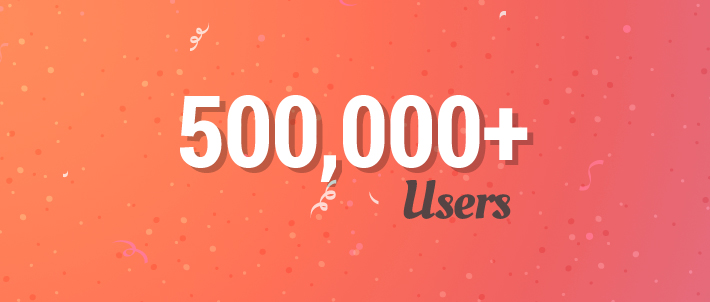 The DIY market has welcomed Animaker with open arms. So much that, we were able to grow our Animaker family to more than half a million in less than 18 months.
3. Release of 30+ characters under 4 New themes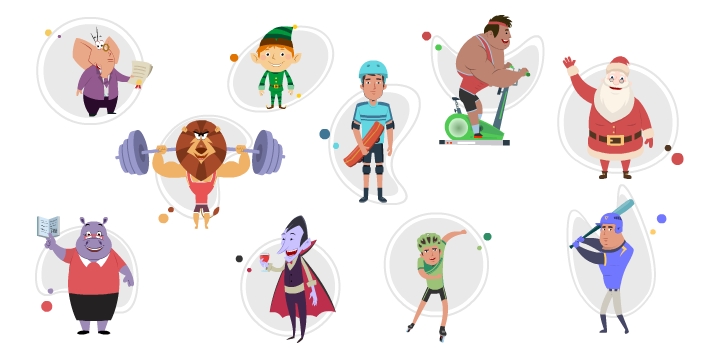 The design team at Animaker is among the best in the world. This year we launched 30+ new characters under 4 themes (Animals, Sports, Halloween & Christmas). The visual awesomeness of the characters and the quality of their Animations stands as a testament to the team's prowess.
4. Introduction of 20+ new video templates for marketing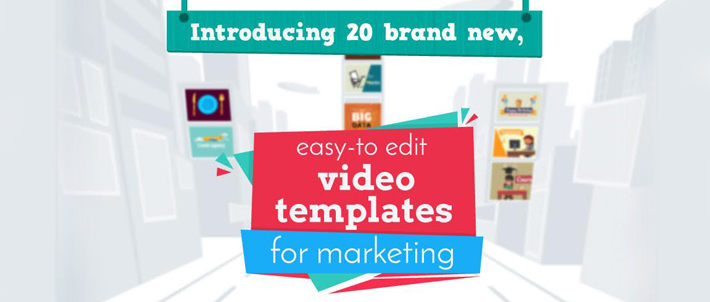 Creating videos for marketing is no longer be a complicated task. We launched more than 20+ new video templates to help marketers make a wide variety of videos without having to start from scratch.
5. Expansion of our global footprint to Germany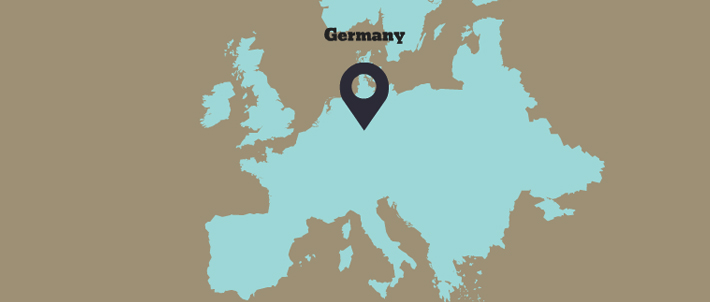 With Mr. Sridhar joining as Team Animaker's as the Chief Evangelist, we expanded our global footprint to Germany. Sridhar brings 35+ years of Strategic and Operational experience to the team. During his career, he has handled C-Level positions in several successful companies such as Siemens and Oce. He is a serial entrepreneur who has founded and mentored several successful startups.
6. Language support for more than 3 Billion people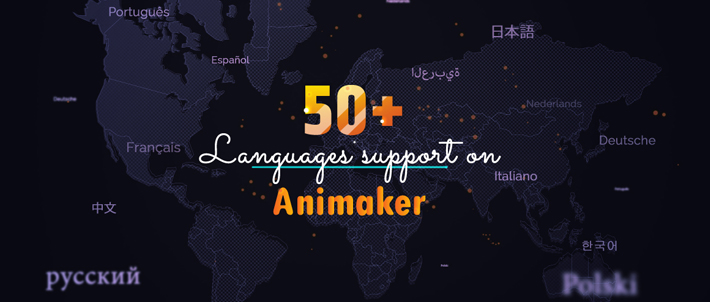 We expanded our font support to include more than 50 of the most spoken languages in the world today.
7. Launch of Animaker Deck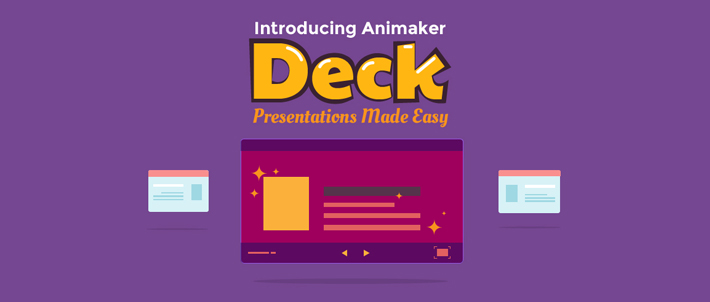 With the Animaker Presentation Deck, you now have all the convenient features needed for making and presenting a Stunning video presentation.
8. Launch of Curve Animation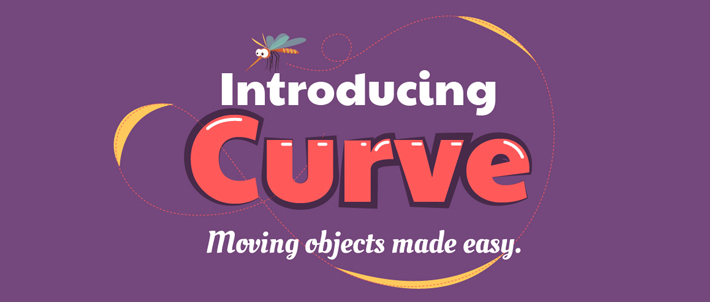 As an extended feature of multimove, this curve animation feature allows you to animate your objects in a smooth curved path.
9. The Mad Scientist Comic Story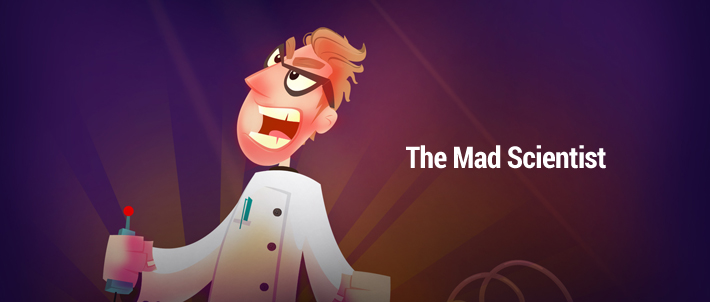 As one of the better marketing campaigns of 2016, this comic story generated more than 50000+ readership within a short span of 10 days. It gives a backstory to the animal characters which are part of our Character Library, helping our users make a personal connection with these characters. It didn't take long for these characters to become their favorite among the lot.
10. Animaker releases its Spanish and Portuguese versions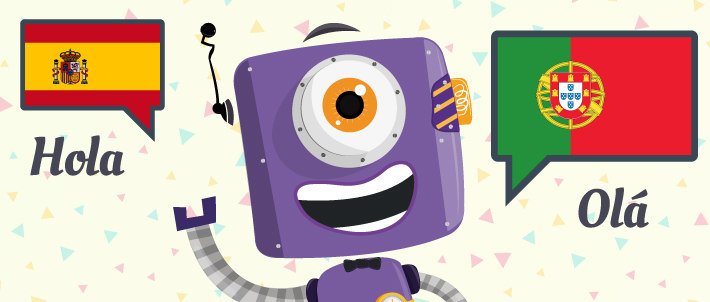 On a mission to help users from all ethnicities around the globe, Animaker recently launched its Spanish and Portuguese versions of the applications.
The highlights in our year don't just end there. Animaker also kicked off its 2016 - Customer Success tour and its second annual internal event 'BitXel' that honors the best performers of our team.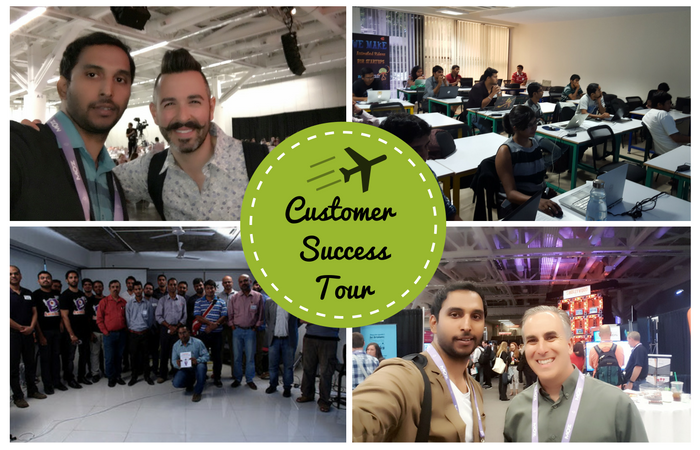 We have had the best year yet. And, we are more excited about 2017 than any other year. We have a lot of exciting new releases planned for you users. We would also like to wish all of you a very 'Happy New year'.
If you would like to see us work on something you need, please feel free to let us know in the comments below.